You may qualify for an asbestos lawsuit if you have a related diagnosis or breathing-related health issues linked to your history of asbestos exposure. Many who pursue compensation in these cases worked in an industry known to handle asbestos and related materials or have other documented exposure to the dangerous fibers. 
If you have questions about filing an asbestos lawsuit, the attorneys in our network can help you. They provide confidential, complimentary case consultations for those with an asbestos-related diagnosis and their families. 
Can I Make a Claim for Asbestosis?
One of the most common asbestos-related diagnoses is asbestosis, a serious lung condition caused by long-term exposure to asbestos. Asbestosis can occur when a person inhales asbestos fibers that are then embedded in the lung tissue.
The body tries to repair the damage done by the fibers but creates fibrosis instead. Fibrosis happens when the body produces fibrous scar tissue that does not expand and contract as necessary for the lungs to function properly.
Asbestosis can lead to:
Issues with getting oxygen in and carbon dioxide out
Reduced lung volume
Small airway disease
Stiff lungs that cause progressively labored breathing
If you have a confirmed asbestosis diagnosis and a documented history of exposure to asbestos materials—often through your career—you may qualify to file a claim or lawsuit. This could allow you to recover compensation for medical care, disability, pain and suffering, and more.
Doctors continue to diagnose the condition regularly despite asbestos bans for more than 30 years. According to the Agency for Toxic Substances and Disease Registry, deaths related to asbestosis increased significantly between the 1960s and the 2000s, and they will likely continue for several more decades. It may take 20 to 40 years between exposure and diagnosis.
How Can I Get an Asbestosis Diagnosis?
Doctors who are familiar with asbestos-related lung diseases can often use x-rays and other medical imaging screenings to identify asbestosis. An early diagnosis may help manage symptoms before they become debilitating. However, symptoms are not always noticeable early on, so many people do not undergo screening in the early stages of lung disease.
If you know you had a high level of occupational asbestos exposure, you may want to ask your doctor about monitoring your lungs for early signs of asbestosis, mesothelioma, and other conditions. An early diagnosis is key to getting the best possible outcome in many of these conditions.
What Is the Average Settlement for Asbestosis?
Every case is different. There is no way to know how much your asbestosis case might be worth. It will depend on many factors, including those unique to your circumstances, exposure, condition, and damages.
When asbestos companies faced bans on their products coupled with the initial round of massive lawsuits related to exposure and disease, many of the companies filed for bankruptcy. The courts required them to start asbestos trust funds as a part of this process. These funds still exist and allow those diagnosed more recently to seek compensation.
A recovery based on asbestosis will likely be smaller than one based on mesothelioma, other lung cancers, or some other conditions. Asbestosis is generally not as aggressive as mesothelioma. According to the American Lung Association, it is treatable and manageable in many people when caught early.
Filing a Claim Based on a Mesothelioma Diagnosis
If you recently received a diagnosis of mesothelioma or asbestos-related lung cancer, you can likely qualify to file a claim or lawsuit and seek compensation. This process will require you to show that:
You regularly worked with asbestos-related products or had other documented exposure;
You have a diagnosis of asbestos-related cancer, often mesothelioma;
Your exposure caused your cancer, which is generally accepted in mesothelioma cases since asbestos exposure is the only known cause.
Mesothelioma is a relatively rare cancer that usually affects the membrane that lines the chest cavity and lungs. It occurs because of embedded asbestos fibers. People often overlook subtle symptoms until cancer advances to the point that it is aggressively taking over their ability to breathe or has spread to other areas of the body. There is no cure for mesothelioma.
Mesothelioma survival rates have increased dramatically since the early 1990s but remains a deadly, difficult to manage cancer. Like most cancers, the prognosis for this disease often depends on how early it is diagnosed and how aggressively it is treated. Abramson Cancer Center at the University of Pennsylvania lists current survival rates as: 
4 to 18 months after diagnosis on average
About 10 percent are still alive five years after diagnosis
Some people can live ten years or longer with an early diagnosis and management of their condition
According to research published in the Annals of Translational Medicine (ATM), asbestos exposure is the only known risk factor for the disease. In most cases, this is occupational. However, researchers also note documented cases of "worker take-home asbestos," also known as para-occupational exposure. This means the spouse, parent, or child of someone with occupational exposure could also breathe in significant amounts of asbestos fibers.
What Is the Average Settlement for a Mesothelioma Claim?
Just as with an asbestosis claim, there is no way to determine how much an average financial recovery might be. The circumstances, expenses, and injuries people experience are vastly different. The payout available in your case could depend on:
The strength of the evidence in your case
Your related expenses and damages
Whether you negotiate a settlement or receive an award from a jury
Whether the company is still in business and the size of the applicable trust fund
A mesothelioma payout could be significant. Those with mesothelioma diagnoses can seek compensation for a wide range of economic and non-economic damages, such as:
Hospital and treatment bills
Disability
Loss of income
Pain and suffering
Mesothelioma and other asbestos-related cancers can be extremely expensive to diagnose and manage. They can quickly cause financial hardships, and some may not be able to afford life-sustaining treatment or comfort care. The asbestos companies should have to pay for this, not the families of those hurt.
Mesothelioma Compensation Is Available for Family Members
Family members of those who passed away from mesothelioma may be able to seek compensation based on the family's losses related to their loved one's death. Mesothelioma has no cure and since doctors often only diagnose mesothelioma after it spreads, many people do not have time to pursue an asbestos claim or lawsuit before they become extremely ill or pass away.
Immediate family members or representatives of the estate are left to pursue compensation for their loved ones. Wrongful death lawsuits are common in asbestos exposure cases. They allow surviving loved ones to hold the asbestos company accountable and seek justice.
You have rights if your loved one died from mesothelioma or another asbestos-related cancer after working with asbestos products or enduring other asbestos exposure. It may be possible for a spouse, child, parent, or the executor of the estate to sue a liable party, including:
An asbestos company
A product manufacturer
The party's previous employer
Wrongful death claims can be complex, there are limits on the types of recoverable damages and deadlines to consider. Each state has its own laws about who can file these suits and who benefits from the compensation. You can speak with an asbestos lawsuit attorney who handles these claims to learn more about your options and to find out if your family qualifies to file an asbestos lawsuit.
You Have a Limited Amount of Time to File a Lawsuit
How long you have to file a lawsuit will depend on the jurisdiction. You may have more than one option about where to file your asbestos lawsuit, so choosing the one that gives you the most time could be advantageous. Your mass torts attorney can help you explore your options.
Understanding what a statute of limitations is will help you navigate this process. In general, each state sets its own timeline for how quickly a person must act following an injury or diagnosis. This deadline applies only to filing the initial paperwork to begin a lawsuit. The state may have one deadline for injuries and one for wrongful death or separate statutes, such as:
Personal Injuries: When the injured party learned of their diagnosis or could have reasonably known
Wrongful Death: When the injured party passed away
Most states have statutes of limitations between one and six years. If you miss the applicable deadline in your state, it could prevent you from recovering compensation in your case. It will bar you from suing based on your diagnosis or your loved one's death which means you will not be able to take the liable party to court.
Asbestos Claims and Lawsuits
With the passage of regulations on asbestos in the late 1980s by the U.S. Environmental Protection Agency (EPA), these companies were in a difficult position. Not only were new products not allowed, but there was a dramatic decrease in demand for their products, and many faced massive lawsuits because of the emerging health dangers. The first asbestos company went bankrupt and shuttered in 1988, and many more followed over the following decade.

However, the bankruptcy courts protected workers hurt by their products by requiring the bankrupting companies to establish trust funds to cover costs associated with asbestos-related cancers and other injuries. This was necessary for many reasons, including:
The companies were liable for many claimants' serious health concerns
It often takes 20 to 40 years after exposure for symptoms to appear and individuals to receive a diagnosis
There was no way to determine how many people might develop mesothelioma and other asbestos-related conditions in the future
These trust funds still exist today. They allow claimants to recover compensation after an asbestos-related diagnosis regardless of whether the company still exists. To recover money damages in an asbestos claim, you may decide to work with an asbestos lawsuit lawyer who can help you: 
Gather evidence to prove your case
Identify the liable party or parties
File a claim with the trust fund or sue the company
Negotiate a fair settlement with the asbestos trust fund when possible
Represent your best interests throughout the process
Discussing your legal options for a financial recovery with an attorney familiar with these cases can show you if you qualify and how you should approach your claim. They can offer advice, explain their fees, and help you make decisions about what to do next.
Consult an Asbestos Lawsuit Attorney Today
If you have an asbestos-related diagnosis or your loved one died from asbestos lung cancer, you may have options for recovering compensation. The toxic contamination attorneys in our network can provide free case consultations for those who believe an employer or asbestos company caused their health issues. Fill out our contact form today for a free case evaluation.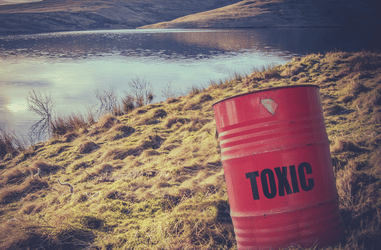 You can file a lawsuit against the makers of paraquat if you develop Parkinson's disease. In fact, you aren't the only person to pursue a case against the manufacturer to recover damages. There are countless people aiming to hold the makers of paraquat responsible for their health conditions. Possible damages in your case include payment…
View Article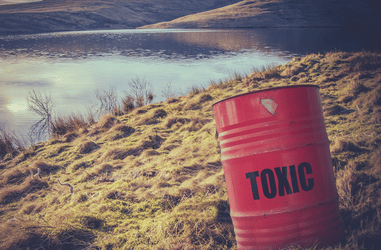 After sustaining injuries or illness because of toxic contamination, it's important to determine liability. Injured people have the right to hold the liable party accountable, so they can recover compensation for their losses. To recover compensation, the person who sustained an illness or injury must prove the person or entity responsible acted negligently, which caused…
View Article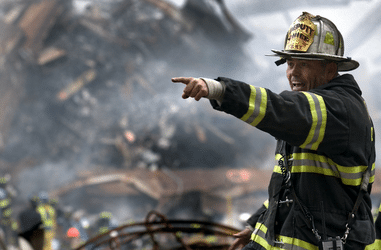 Firefighting foams are critical tools for fire departments, military installations, and private companies. While they provide effective fire suppression, some foams contain toxic and carcinogenic chemicals, harmful to those with prolonged exposure. What is Firefighting Foam Made Of? Firefighting foams come in a variety of formulations for use in certain applications. The most common firefighting…
View Article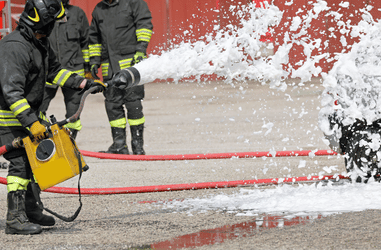 Since the 1960s, many organizations have applied firefighting foams to extinguish high-risk fires. When spread over a volatile fire, firefighting foam deprives the fire of oxygen and eliminates the threat, even when the fire is fueled by petroleum or oil. Because it is highly effective, firefighting foam is the preferred fire suppressant for military installations,…
View Article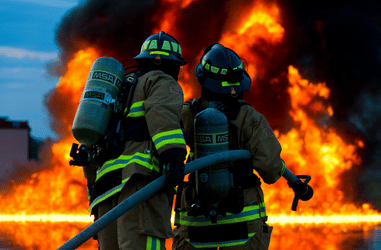 The 3M AFFF lawsuit is a legal action filed against the manufacturer of aqueous film-forming foams (AFFF). This foam contains polyfluoroalkyl substances (PFAS) and perfluoroalkyl substances (PFOS), which can cause serious health problems even years after exposure. If you worked with or were exposed to AFFF, you may now reasonably ask yourself, "Do I qualify…
View Article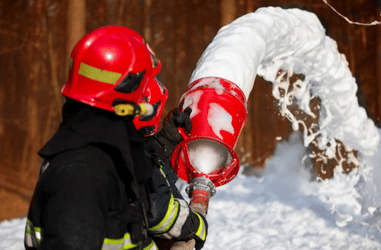 If you are one of the many people seeking AFFF settlements, you can expect: To have the right to seek an AFFF lawsuit payout from anyone who contributed to the toxic contamination that caused your pain and suffering To have the option of getting financial assistance so you can hire the lawyer you want and…
View Article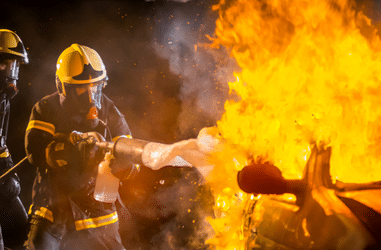 At least some of the chemicals in firefighter foam are known toxins that have been linked to cancer in adults and developmental delays and other conditions in children. This type of toxic contamination has had a devastating effect on families across the United States. If you have been following the legal cases filed against foam…
View Article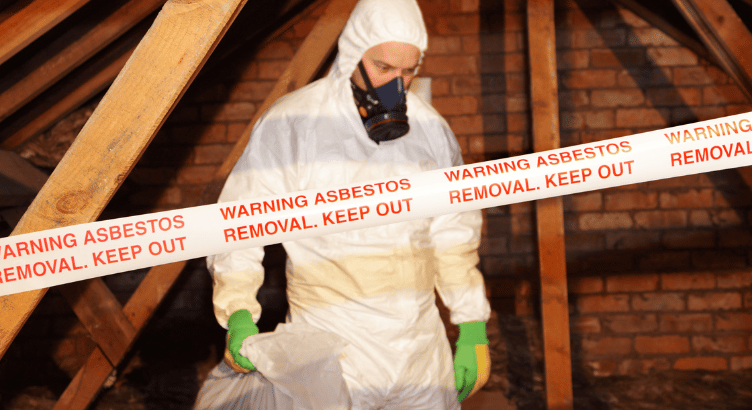 Asbestos exposure can lead to serious health problems like asbestosis, lung cancer, and mesothelioma. If you were exposed to asbestos and have now been diagnosed with one of these diseases, you have a right to seek compensation. An attorney from our network can help you negotiate a suitable settlement for your injuries and losses. Before…
View Article
Contact us today
for further information
or assistance.
Mass Torts Central
2500 West Loop South
#340 Houston, TX
77027