Toxic contamination is a serious issue affecting our planet's well-being, especially in the United States. The Fast Company reported that there are over 4,000 different types of toxic chemicals found in consumer products. Some toxins can cause cancer, birth defects, reproductive problems, or other health problems if released into the environment.
Toxins come from many sources, including industrial sites and landfills, consumer products, and old military bases. They also come from abandoned mines releasing heavy metals into nearby waterways or leaking underground storage tanks containing chemicals like gasoline.
Toxic contamination is the leading cause of death worldwide. In America, there are many cases of toxic contamination, some of which have resulted in huge settlements. However, these are usually complex cases, given that the plaintiff proves negligence against huge companies. Therefore, it's important to use legal representation to successfully file a lawsuit for toxic contamination. 
Types of Toxic Contamination
Toxic contamination is a very serious problem in the United States. Toxic chemicals are everywhere, and we're exposed to them every day. While some are naturally occurring, others can be traced back to human activity, such as industrial manufacturing or nuclear power plants.
Toxic chemicals can cause various health problems, from cancer and skin rashes to birth defects and developmental delays. These chemicals can also affect animals and plants in addition to humans. Some companies are already facing huge lawsuits due to the manufacture of harmful products. 
Here are some of the most common types of toxic contamination in the United States:
RoundUp Contamination 
Roundup is a popular herbicide used for decades by farmers and gardeners to kill weeds. The active ingredient in Roundup is glyphosate, a chemical that kills plants by interfering with their growth.
Glyphosate has been linked to many health problems, including Non-Hodgkin lymphoma (NHL), a form of cancer that begins in the lymph nodes. Based on an assessment of current studies, the World Health Organization's international agency for research on cancer (IARC) concluded in 2015 that glyphosate was "probably carcinogenic to humans."  Another study by Frontiers in Public Health found that glyphosate may cause kidney damage, liver damage, respiratory disease, and even birth defects.
In 2019, a court ruling forced Monsanto to pay $80 million in damages to a California man who sued them over the claim that his cancer was caused by exposure to Roundup. This was just one of several Roundup lawsuits against Monsanto by individuals who believe they were harmed by glyphosate.
Baby Food Contamination
Baby Food Contamination is a type of toxic contamination that occurs when baby food products are made with ingredients contaminated with chemicals or pesticides. Most claims indicate that companies didn't test their foods before selling them to consumers.
Baby food contamination is on the rise. According to a Food and Drug Administration report (FDA), there would be at least 300 recalls of baby food products by 2022. The brands affected include Happy Family Organics, Beech-Nut, Hain (Earth's Best Organic), Gerber, Campbell (Plum Organics), Walmart, Sprout Foods, and more.
The most common contaminants in baby food samples are listeria, salmonella, and E. coli. While these bacteria can cause serious illness or death in infants, they rarely cause problems in adults unless they are immunocompromised.
The FDA issued guidance for manufacturers on preventing contamination of baby food products with harmful bacteria and other pathogens such as parasites and viruses. In addition, they are campaigning for a Closer to Zero campaign, an action plan to minimize toxic contamination in baby foods.
Fire Fighting Foam (AFFF)
This fire retardant is used on military planes, ships, and vehicles. Carbon tetrachloride and chlorinated paraffin are highly toxic chemicals that could cause cancer. If you were exposed to AFFF while serving in the military, you might have been exposed to these chemicals, which can cause cancer later in life.
Contamination includes water wells, private water systems, and municipal drinking water sources. PFAS exposure can lead to developmental problems for children who drink contaminated water regularly. It is also linked to an increased risk of thyroid disease, immune system issues, and other health problems.
3M and DuPont are now involved in multi-district litigation over AFFF lawsuits claiming that they exposed individuals to grave danger when they manufactured aqueous film-forming foams (AFFFs).
Copper Toxic Contamination 
Copper toxicity is also a common source of toxic contamination in the United States. Copper is found in many items we use every day, including cookware and plumbing pipes. The liver breaks down most of the copper we consume, but if you have too much of it in your system, it can cause problems.
You may be exposed to copper from:
Drinking water contaminated with copper
Working in industries that use copper
Eating foods high in copper
Using medications containing copper
In 2014, the Southwest Illinois copper tubing business was sued for emitting cancer-causing chemicals for decades. Over 100 people who live near Cerro Flow Products in Sauget filed lawsuits in St. Clair County, claiming that Cerro burned tainted material that emits furans and dioxins. The plaintiffs also claimed that contamination caused cancer and other life-threatening conditions in surrounding residents and that the firm knew about the hazards but did not warn anyone.
Talcum Powder Contamination 
Talcum powder is a popular cosmetic product millions of people use daily. It's used as a baby powder and deodorant. However, some studies have found a link between talc use and ovarian cancer.
In 1976, Mount Sinai Hospital researchers studied 19 samples of American talcum powder products and discovered asbestos in ten of them, with asbestos concentrations varying from 2% to 20% depending on the brand. Other brands of talcum powder and baby powder have tested positive for asbestos.
Recently, there have been many lawsuits against Johnson & Johnson, one of the largest manufacturers of talcum products. These cases claim that asbestos-contaminated talc powders cause ovarian cancer in women who use them regularly.
Johnson & Johnson has faced multiple lawsuits that claim their baby powder and other products cause ovarian cancer in women who use them regularly. However, the company claims that these products are safe for consumers and deny any connection between their talcum powders and ovarian cancer — despite studies suggesting that there could be a connection between asbestos exposure and ovarian cancer risk.
Talcum powder brands linked to asbestos pollution in the past include:
Johnson's Baby Powder
Chanel No. 5 After Bath Powder
Mennen Shave Talc
Old Spice After Shave Talc
Yardley Invisible Talc and Black Label
Paraquat Contamination 
The United States has a history of Paraquat contamination dating back to the 1970s. It was used primarily as a weedkiller in agriculture and to clear brush and poison termites. However, Paraquat was also known to be a highly toxic chemical with an LD50 of 35 mg/kg when ingested, causing death to animals within 24 hours.
In recent years, studies have found paraquat contamination in the water supply of several American cities, including Minneapolis. In 2013, a study was conducted by HHS Public Access to determine the effect of paraquat contamination. The study found that it was associated with non-Hodgkin's lymphoma (NHL) with some risk of leukemia and pancreatic cancer among paraquat users.
The problem with this chemical is that it can persist in soil for decades after application, which means that even if farmers stop using it today, their land will still be contaminated for years. The mounting evidence from research claims that runoff from farms that use Paraquat may be contributing to contamination problems in major river systems — which supply drinking water to millions of people.
The Environmental Protection Agency (EPA) is enforcing:
Special training for certified paraquat applicators who use the pesticide
Changes to the pesticide label and warning materials highlighting the toxicity and risks associated with the pesticide.
The chemical must not be transferred to or stored in improper containers.
Lawsuits involving Paraquat are increasing at an alarming rate. Already, over 115,000 claims have been filed in the Paraquat class-action lawsuit. In addition, 57 new Parkinson's disease claims were filed or transferred into the Paraquat MDL in Illinois during the first week of May 2022 – the most in a single week. Later, the Paraquat MDL saw 35 new cases filed in the second week of May, the second-highest weekly volume.
Toxic Contamination Cases and Settlement 
Toxic contamination cases are complex, often requiring a team of experts to determine the source and extent of the contamination. Toxic contamination lawsuits are generally brought against manufacturers/distributors of harmful chemicals, municipalities, or other government agencies if they fail to enforce regulations to protect the environment from contamination.
In some cases, victims may also bring a suit against individuals who knowingly caused contamination. When someone is injured due to toxic contamination, they may be entitled to compensation.
It is important that you retain a personal injury lawyer who can help ensure that your rights are protected throughout all stages of litigation. Here are two of the cases involving toxic contamination: 
Fen-Phen Diet Drugs
After the fen-phen diet pill combo was linked to potentially deadly heart valve damage, a federal judge granted a $3.75 billion settlement in a class-action lawsuit against American Home Products, the producers of fenfluramine.
The company changed its name to Wyeth two years after the settlement was authorized and continued to sell the products under the Pondimin brand name until 1997 when the products were recalled. It's reported that around 6 million people were affected by the product before the sales stopped.
Saint-Gobain Performance Plastics Corporation PFOA Contamination
A federal court approved a $34 million settlement in a class-action lawsuit against a plastics firm for poisoning soil and groundwater in a Southern Vermont hamlet. More than 500 class members unknowingly drank PFOA-contaminated water and have above background levels of PFOA in their blood.
As a result, their health would be monitored under a 15-year medical monitoring program. The settlement calls for Saint-Gobain Performance Plastics to pay $26.2 million to compensate Bennington area property owners for alleged losses and $6 million for a program to monitor the health of persons exposed to PFOA.
The Plaintiffs' lawyer said that the settlement agreement gave significant monetary compensation to the owners of about 2,365 residential properties in Bennington and North Bennington that PFOA poisoned.
How We Can Help You After an Injury Due to Toxic Contamination 
Toxic contamination cases can be complex because they often involve multiple parties and multiple types of claims at once. If you're involved in a toxic contamination case, you may not be sure who to turn to for help. Here are some of the ways a law firm can help you with your case:
Determining Whether You Have a Case
If you believe your exposure to toxic chemicals has caused health problems, it's important to find out if you have a case before moving forward. A lawyer will review your specific circumstances and determine whether or not you have legal grounds for filing a case against the responsible party.
This includes checking whether or not the chemical that caused your injury was released into the environment as part of an industrial accident and determining who may be liable for your injuries.
Proving Negligence on the Part of the Defendant 
One of the most important factors in any toxic contamination lawsuit is proving that negligence occurred on behalf of those responsible for releasing harmful chemicals into the environment.
For example, if someone working at an oil refinery failed to follow proper protocol during an oil spill and dumped toxic chemicals into nearby water supplies, they could be held liable for any resulting health issues experienced by residents near those waters.
Negotiating a Settlement
An experienced toxic contamination lawsuit attorney will negotiate with the involved parties to reach an equitable settlement. This includes insurance companies or government agencies that may have been responsible for causing contamination. In addition, the attorney will negotiate with other attorneys representing these entities.
Representation in Court
If negotiation does not work, then litigation may be necessary to resolve the dispute. In this case, a law firm will preserve evidence properly and present it during court proceedings so that justice can be served, according to all applicable laws and regulations regarding toxic contamination cases.
Get Help with Your Toxic Contamination Case 
If you or a loved one has been injured by exposure to toxic contaminants, you should consult with an attorney immediately. There are numerous mass tort lawyers in our network that can assist those who have been hurt due to the negligence of others in obtaining compensation for their injuries. Fill out our contact form today for a free case evaluation.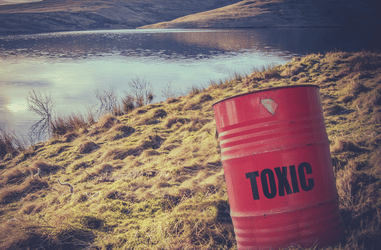 You can file a lawsuit against the makers of paraquat if you develop Parkinson's disease. In fact, you aren't the only person to pursue a case against the manufacturer to recover damages. There are countless people aiming to hold the makers of paraquat responsible for their health conditions. Possible damages in your case include payment…
View Article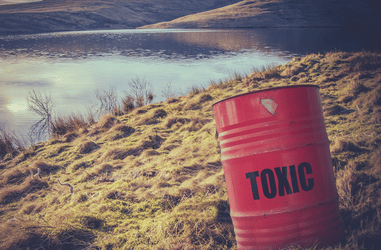 After sustaining injuries or illness because of toxic contamination, it's important to determine liability. Injured people have the right to hold the liable party accountable, so they can recover compensation for their losses. To recover compensation, the person who sustained an illness or injury must prove the person or entity responsible acted negligently, which caused…
View Article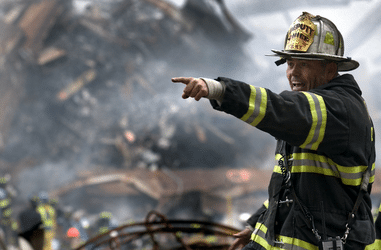 Firefighting foams are critical tools for fire departments, military installations, and private companies. While they provide effective fire suppression, some foams contain toxic and carcinogenic chemicals, harmful to those with prolonged exposure. What is Firefighting Foam Made Of? Firefighting foams come in a variety of formulations for use in certain applications. The most common firefighting…
View Article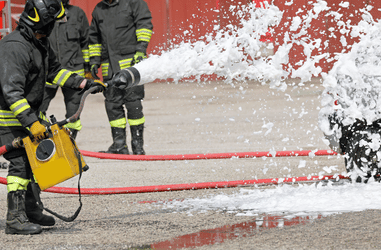 Since the 1960s, many organizations have applied firefighting foams to extinguish high-risk fires. When spread over a volatile fire, firefighting foam deprives the fire of oxygen and eliminates the threat, even when the fire is fueled by petroleum or oil. Because it is highly effective, firefighting foam is the preferred fire suppressant for military installations,…
View Article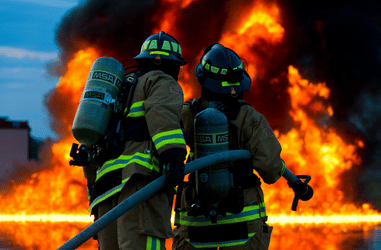 The 3M AFFF lawsuit is a legal action filed against the manufacturer of aqueous film-forming foams (AFFF). This foam contains polyfluoroalkyl substances (PFAS) and perfluoroalkyl substances (PFOS), which can cause serious health problems even years after exposure. If you worked with or were exposed to AFFF, you may now reasonably ask yourself, "Do I qualify…
View Article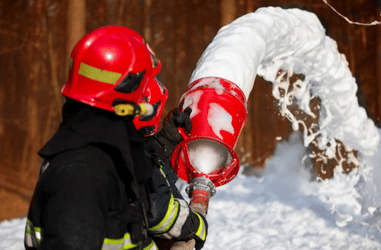 If you are one of the many people seeking AFFF settlements, you can expect: To have the right to seek an AFFF lawsuit payout from anyone who contributed to the toxic contamination that caused your pain and suffering To have the option of getting financial assistance so you can hire the lawyer you want and…
View Article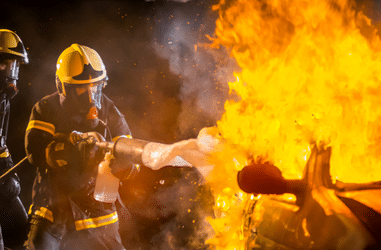 At least some of the chemicals in firefighter foam are known toxins that have been linked to cancer in adults and developmental delays and other conditions in children. This type of toxic contamination has had a devastating effect on families across the United States. If you have been following the legal cases filed against foam…
View Article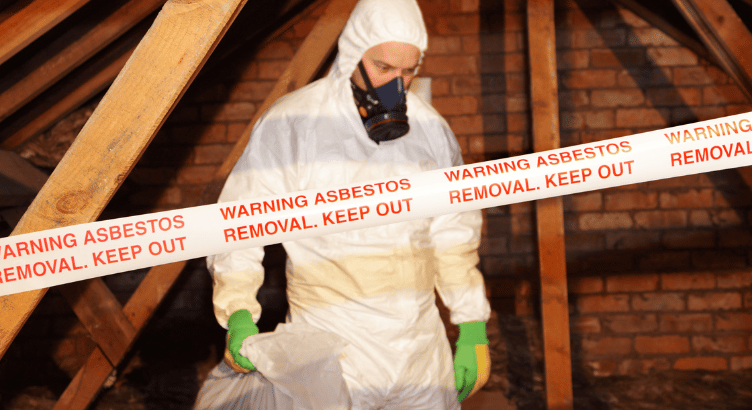 Asbestos exposure can lead to serious health problems like asbestosis, lung cancer, and mesothelioma. If you were exposed to asbestos and have now been diagnosed with one of these diseases, you have a right to seek compensation. An attorney from our network can help you negotiate a suitable settlement for your injuries and losses. Before…
View Article
Contact us today
for further information
or assistance.
Mass Torts Central
2500 West Loop South
#340 Houston, TX
77027