How to Recover Damages for Parkinson's Disease After Paraquat Exposure
Toxic Contamination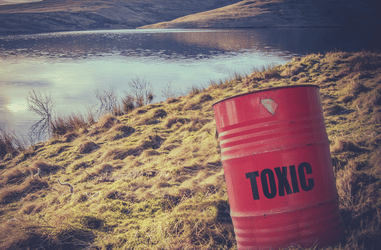 You can file a lawsuit against the makers of paraquat if you develop Parkinson's disease. In fact, you aren't the only person to pursue a case against the manufacturer to recover damages. There are countless people aiming to hold the makers of paraquat responsible for their health conditions.
Possible damages in your case include payment for medical bills, compensation for lost income, and considerations for your pain and suffering.
You Must Connect the Paraquat Exposure to Your Parkinson's Diagnosis

For your lawsuit to succeed, you must establish a link between the toxin exposure and your condition. For a disease like Parkinson's, this can prove challenging due to the gap between exposure and a diagnosis—sometimes a period of years or even decades.
Nonetheless, you and your legal team can compile evidence demonstrating your exposure, even if it happened a long time ago. Expert medical testimony can highlight the timeline of your symptoms and diagnosis, helping connect the two events: exposure and illness.
Additionally, evidence can reveal specific damages you should recover. For example, a doctor can not only testify about your diagnosis, but they can also explain the consequences on your life and what you need to manage symptoms.
Evidence Used in Paraquat Cases
The information needed to support your case is specific to your situation. However, supporting evidence in many paraquat lawsuits comprise:
Employment records
Residency records
Company notes and memos
Diagnostic test results
Neurologist testimony
Scientific studies
A timeline of events
Tracking your past employment and residency can pinpoint where you suffered exposure. Examples include if you grew up on a farm that used paraquat, if you worked in a factory that produced it, or if you directly handled the herbicide.
You are not alone in suffering a Parkinson's diagnosis after paraquat exposure. An article in the Journal of Toxicology and Environmental Health noted several studies that found a 25 percent increase in Parkinson's among those exposed. These and other studies can bolster your case.
Who Can Recover Damages for Parkinson's Disease After Paraquat Exposure?
Although the connection between Parkinson's and the herbicide is troubling, you cannot pursue compensation if you were exposed but not diagnosed with a life-altering condition. Toxic exposure cases require an illness or injury, not just contact with the toxin.
In paraquat cases, those who qualify include:
Agricultural workers and farmers
Landscapers
Employees of herbicide manufacturers
Licensed paraquat applicators
Residents near farmland treated with paraquat
In fact, a study by the American Journal of Epidemiology found that California residents living within 500 meters of an area treated by paraquat had their risk of Parkinson's increase by 75 percent.
If you are uncertain if you were exposed but suspect a connection with your diagnosis, an attorney can investigate your past residences and their proximity to farmland that used paraquat.
What Damages Are Possible in a Paraquat/Parkinson's Case?
Part of the financial recovery process is outlining your losses. Your toxic contamination lawsuit attorneys don't just argue that you deserve compensation; they argue for what that compensation entails.
Typical financial recovery includes medical damages, compensation for changes to your career, and acknowledgment of your pain and suffering.
Medical Damages
According to Mayo Clinic, the main treatment for Parkinson's disease is medication, but other methods can help manage symptoms. Any expenses related to your Parkinson's diagnosis and treatment are potentially eligible for compensation, including:
Diagnostic testing, like bloodwork and lab tests
Imaging tests, including MRIs, ultrasounds, and PET scans
Neurologist appointments
Long-term prescriptions
Follow-up appointments and monitoring
Speech and language therapy
Lifestyle changes
Exercise and yoga treatment plans
Alternative care, like massage therapy or pet therapy
Counseling and therapy for coping and support
Since Parkinson's can take time to diagnose, and the process of managing symptoms is long-term, your damages should cover all expenses both past and future.
Career Compensation
Parkinson's affects coordination and movement, which can negatively change your ability to work. Compensation can therefore cover:
Lost income, including side jobs
Missed vacation or sick days
Reduced ability to earn
Permanent disability
Parkinson's is a progressive disease, and over time, some of your medical treatments may not work as effectively. Your damages need to reflect the future downshift in your career that may happen as your condition worsens, including if you are eventually unable to work at all.
Other Financial Recovery
If you were diagnosed with Parkinson's disease, you face a condition that will only worsen with time. Having to cope with that knowledge, as well as the actual challenges of living with the disease, are grounds for non-economic damages, such as pain and suffering.
Pain and suffering refers to both physical and emotional hardships. Mental anguish and emotional distress are other, similar categories of compensation that could likewise acknowledge the trauma caused by paraquat exposure.
If you lost someone to Parkinson's after paraquat exposure, you can pursue damages on their behalf. In addition to recognizing their experience, these wrongful death damages can provide financial relief after a significant loss.
Mass Torts for Parkinson's Victims Exposed to Paraquat
Because paraquat is so widely used across the United States, many people have come forward alleging exposure contributed to their Parkinson's disease. In cases of toxic exposure to a large group, victims can pursue a mass tort case.
Mass torts are essentially groups of lawsuits against the same person or company. However, each victim can still argue for personalized compensation. You can therefore recover specific damages for Parkinson's disease after paraquat exposure.
Multidistrict Litigation vs. Mass Torts
Sometimes, when there are several mass torts related to the same issue, they are combined in multidistrict litigation. This can help victims better pursue compensation, as it makes the process more efficient.
Since the number of paraquat and Parkinson's cases is increasing, multidistrict litigation is potentially one path for victims to receive damages.
Our Network's Attorneys Can Answer Paraquat Compensation Questions
Mass Torts Lawyers in our network can explain more about recovering damages for Parkinson's disease after paraquat exposure. The initial consultation is free. Learn more about your eligibility to file, possible evidence, and personalized compensation. Call 1.844.44TORTS (1.844.448.6787) to get started.