Product Liability Injuries
Product liability is a legal term used to describe the liability of manufacturers, suppliers, distributors, and marketers of products for injuries or damages caused by those products. If a product causes injury, the manufacturer and seller may be liable for damages under product liability law.
Injuries caused by defective products can be devastating. To recover damages in a product liability lawsuit, it must be shown that the product was defective and that the defect caused the harm. If you or a loved one has been injured by a defective product, a product liability lawyer can help you determine what type of claim you have and how best to pursue it.
Types of Recoverable Damages
If you or a loved one has suffered an injury because of defective products, you may be entitled to recover damages. There are many types of recoverable damages for product liability injuries, including:
Medical Expenses
These are the costs associated with your medical treatment after being injured by a defective product. This includes doctor's visits, surgeries, prescriptions, and more. These costs can be recovered from the insurance company for the manufacturer or retailer of the defective product.
Loss of Income
If you were unable to work because of your injuries after being injured by a defective product, you may recover lost wages from either your employer's workers' compensation insurance policy or directly from the manufacturer or retailer of the defective product.
Disfigurement
If your injury has disfigured you, you may be entitled to compensation for loss of beauty. In addition, if you suffered emotional distress due to disfigurement or scarring, you may also recover damages for that mental anguish.
Pain and Suffering
The pain and suffering caused by an injury are very real. Therefore, if someone was injured due to someone else's negligence, they should be compensated for their emotional distress and physical suffering resulting from their injuries.
Disability
If your injuries leave you unable to perform certain daily tasks such as walking or lifting objects on your own without assistance from another person, you may be entitled to disability damages under product liability law. 
Mental Anguish
Mental anguish is the distress and suffering resulting from an injury caused by someone else's negligence. In other words, it's the psychological impact of the injury. Mental anguish can be difficult to prove, but some examples are depression, anxiety, and loss of enjoyment of life.
Loss of Consortium
Loss of consortium refers to the loss of companionship and affection between family members due to an injury caused by someone else's negligence. Your spouse or children may also have a claim for loss of consortium if they were injured due to your injuries. 
How Much Does It Cost to Hire a Product Liability Lawyer?
The cost of hiring a product liability lawyer depends on several factors, including the complexity and extent of your case, the number of witnesses and experts involved, and whether or not you are filing a claim against a large company.
For example, if a consumer product has seriously injured you, then the case will likely be more complicated than if you merely suffered minor injuries. This means there will likely be more work involved in handling your case and thus more time spent by an attorney reviewing your case and investigating evidence needed to prove negligence on the part of the manufacturer or distributor of the product in question. This can cause legal fees to rise significantly more than if the case were simple with minor injuries.
Most attorneys in our network offer free consultations, so it's important to take advantage of these opportunities before deciding whether or not hiring an attorney is right for you.
Also, most personal injury lawyers work on a contingency basis, which means that you don't have to pay them until they win your case. Instead, they take a percentage of the money they recover for you. This is called a contingency fee agreement. 
However, some lawyers charge a flat fee or have other arrangements with their clients, so be sure to ask about these details when interviewing potential attorneys for representation.
Basis of Legal Action for Product Liability
The following are some of the most common basis of product liability cases:
Strict Liability Claims 
A strict liability claim is one in which you are not required to prove negligence on the part of the defendant. Instead, you can simply show that the product was defective and that this defect caused injury or harm. Strict liability claims are often used in product liability cases because they simplify the process.
Under strict liability, a manufacturer or seller must pay damages even if they were unaware that their products were dangerous or defective. This means that even if you did not use your product correctly (such as leaving a baby in a car seat for longer than recommended), you can still seek compensation for injuries sustained while using the product.
Negligence Claims
This is a claim alleging that the manufacturer or seller knew or should have known about the defect in their product but failed to warn of its existence or took no steps to correct it before releasing it onto the market. 
To prove negligence in a product liability case, you must show that:
The seller had a duty of care to exercise caution when making the product
The seller failed to exercise reasonable care in making the product
The seller's failure to exercise reasonable care caused an injury
The seller's failure to exercise reasonable care substantially contributed to your injuries.
Types of Product Liability Cases
You and your lawyer must prove liability on the part of the liable party. An attorney can show that the manufacturer was negligent and did not properly test or inspect its products before they went to market.
There are three types of product liability cases: 
Design Defect
This occurs when a product isn't designed properly and is inherently dangerous. If a product has a design defect, it's dangerous even when used properly and under the manufacturer's instructions. For example, if a child's plastic toy has sharp edges that could cut them, then the toy would be considered defectively designed. The manufacturer or designer of this toy would be liable for the injuries it causes.  
Manufacturing Defect
A manufacturing defect happens when an error in the manufacturing process makes an otherwise safe and properly designed product dangerous. For example, if a car has been assembled incorrectly so that it lacks safety features, this would be considered a manufacturing defect case. The car manufacturer would be liable for any injuries that come as a result of the defect. 
Breach of Warranty
When you buy a product based on certain claims made by its seller or manufacturer (like "this motorcycle will get you from point A to point B" or "this toy won't break easily") these promises are known as warranties. If those warranties aren't honored and something goes wrong with the item, you have grounds for filing a breach of warranty lawsuit against the seller or manufacturer of your product.
Examples of Product Liability Case
In the United States, product liability law is governed by state laws and varies from state to state. The following are some examples of product liability cases that have been filed in the United States: 
Roundup Cases
Monsanto, the company that markets the weed killer Roundup, has been sued by hundreds of people who claim that exposure to the product caused them to develop cancer. Roundup is said to contain glyphosate, which has been associated with non-Hodgkin's lymphoma. The plaintiffs say that Monsanto failed to warn about the risks posed by exposure to Roundup and deliberately deceived consumers about the products' safety.
Non-Hodgkin's lymphoma develops from white blood cells and spread to other body areas such as bone marrow, spleen, and tonsils. Some symptoms associated with non-Hodgkin's include:
Swollen lymph nodes
Fatigue
Night sweats
Abdominal pain
Fever
3M Earplug Cases 
In the case of 3M's defective earplugs, the earplugs were originally manufactured for use by the military and were later sold to civilians. The earplugs were designed to protect soldiers from loud noises during combat, but they were defective in that they did not provide sufficient protection against certain sounds and could not be cleaned properly. 
There are two main injuries potentially caused by the 3M Earplugs defects:
Tinnitus is also a typical symptom of traumatic brain injuries and post-traumatic stress disorder characterized by a roaring, hissing, or buzzing in the ear when there is no external sound present. This is due to noise exposure, either from a single impulse sound or from repeated sound exposure. 
Veterans' hearing loss can affect their entire lives. They may find it difficult to interact with others or to enjoy other aspects of everyday life.
Thousands of veterans have suffered hearing loss and tinnitus as a result of using these products.
Talcum Powder Cases
Ovarian cancer has been related to the use of talcum powder in the vaginal region by women since the 1970s. When applied in the genital region, Talc particles can migrate into the uterus and ovaries along the fallopian tubes. The particles can remain in the ovaries for up to eight years. Negative effects include respiratory problems, which are especially concerning for newborns since they can induce wheezing, rapid and shallow breathing and potentially acute or chronic lung irritation. 
Symptoms of talcum powder injuries include: 
Bloating or inflammation of the abdomen
Changes in appetite
Increased urination
Pelvic pain
Fatigue
In Feb 2016, Johnson & Johnson was ordered by a Missouri jury to pay $72 million in damages in a case involving allegations that its talcum powder products cause ovarian cancer when applied regularly for feminine hygiene purposes. This kind of case underscores how complex product liability lawsuits can be because they often involve multiple parties involved in different ways at different levels.
What to Do After Product Injury
If a defective or dangerous product has injured you, there are a few steps you could take:
Seek Medical Care
If you've been injured by a defective product, it's important to see your doctor and follow through with your medical treatment. Your doctor will provide you with appropriate care for your injuries and help identify whether there was a defect in the product that caused your injury.
Hire a Product Liability Lawyer
If someone else's negligence or misconduct caused your injuries, a lawyer can help you protect your rights and pursue compensation for your losses. 
Product liability attorneys can determine whether or not you have a case and how best to proceed with your lawsuit. They can assess whether or not there are grounds for filing a suit against the manufacturer in question. A lawyer can determine if the manufacturer or seller of the product was negligent in their design or manufacture of the product, gather evidence, and determine whether there is any other party at fault for your injuries.
Product liability claims can be complex and lengthy. In some cases, the manufacturer may be aware of a dangerous product defect and be ready to offer a settlement. A product liability lawyer can negotiate with the manufacturer on your behalf and attempt to resolve your claim quickly and efficiently.
If a settlement can't be reached, you may need to litigate in court. Your lawyer can help you prepare for trial, including filing motions to dismiss the case or change venue if necessary. If the case goes to trial, your lawyer can present evidence and argue on your behalf in front of a jury.
Get Help For Your Product Liability Injuries 
When a defective product injures you, you need to know your rights and how to proceed. We have a network of personal injury attorneys who can help you determine whether you have a case and what steps to take next. 
Call us today at (844) 448-6787 and start your journey to justice.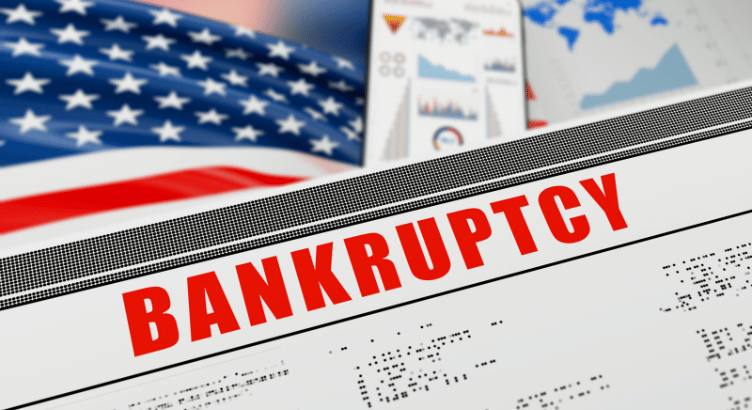 Amid litigation against 3M for its defective Combat Arms earplugs, an Indianapolis bankruptcy court judge is considering whether 3M should receive bankruptcy protections. The U.S. District Court overseeing the multidistrict litigation (MDL), Judge M. Casey Rodgers, says she will not prevent the company from doing so. However, plaintiffs in the case have challenged the legitimacy…
View Article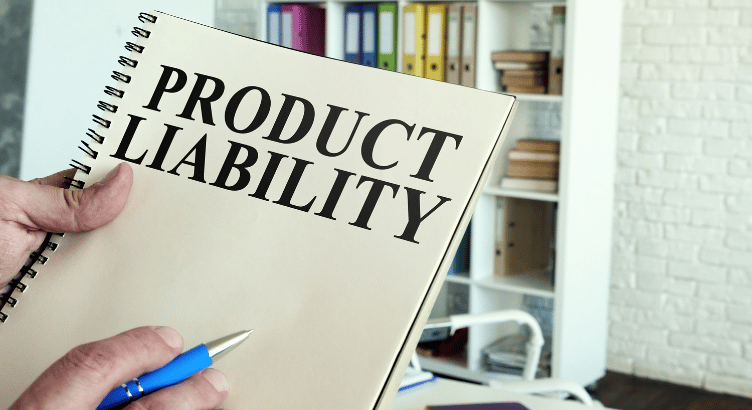 In an August 9 warning letter, the U.S. Food & Drug Administration (FDA) informed Amazon that it had violated the Federal Food, Drug, and Cosmetic Act (FD&C Act) for selling non-FDA-approved drugs for interstate commerce. The FDA noted that Amazon, along with two other retailers, will need to respond within 15 days by showing a…
View Article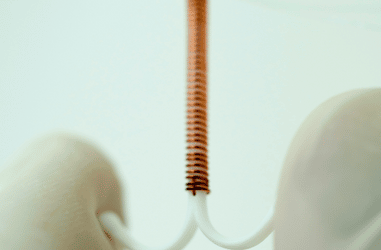 More women continue to sustain injuries from the Paragard intrauterine device (IUD), and more women are talking to attorneys about their options for joining a Paragard lawsuit. So far, no settlements have been made – however, that doesn't mean settlements won't start occurring in the near future.  Women who sustained injuries from a Paragard…
View Article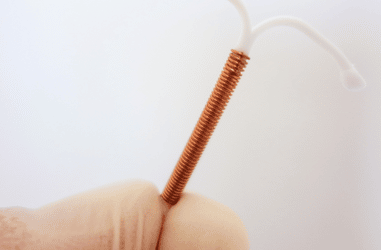 Paragard multidistrict litigation (MDL) is currently underway in the Northern District of Georgia. If you suffered preventable injuries or required additional surgery to remove a Paragard intrauterine device (IUD), you may be able to file a lawsuit in your jurisdiction. Then you can join Re: Paragard IUD Products Liability Litigation, also known as MDL-2974. …
View Article
Paraquat settlements are made when the plaintiff and the defendant agree on a reasonable compensation amount for the magnitude of the harm suffered by the claimants. A jury in court can decide the settlement if the injured party (or parties) and the paraquat manufacturer cannot reach a settlement on their own. Paraquat is a highly…
View Article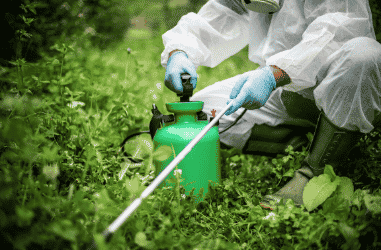 People who were exposed to Paraquat are at an increased risk of developing Parkinson's disease and other health problems. The manufacturer is legally responsible for any damages if the chemical was used appropriately yet caused injuries. This type of civil lawsuit is known as product liability law and is one of the most common forms…
View Article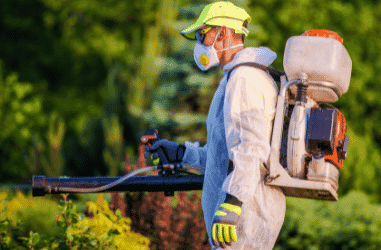 The Supreme Court ruled against Bayer in a recent Roundup case, stating that a lower court's $25 million award for one victim should stand. Bayer, which bought Monsanto and inherited Roundup liability in 2018, appealed the lower court's decision in favor of California plaintiff Edwin Hardeman, who claimed that Roundup caused his cancer. (Reuters) Across…
View Article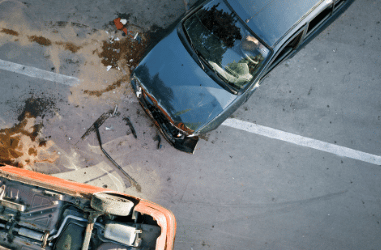 Initial crash report data from the National Highway Traffic Safety Association (NHTSA) shows that advanced driver-assisted vehicles were involved in almost 400 crashes within 10 months. (NBC News)    The findings come after the NHTSA issued a general order in 2021 compelling self-driving car companies to report their crash data. While fully self-driving cars are not…
View Article
Contact us today
for further information
or assistance.
Mass Torts Central
2500 West Loop South
#340 Houston, TX
77027