Is Firefighting Foam Toxic
News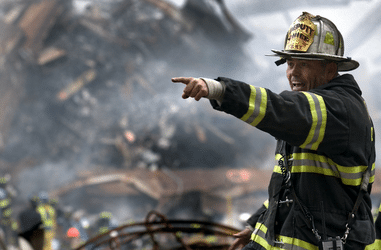 Firefighting foams are critical tools for fire departments, military installations, and private companies. While they provide effective fire suppression, some foams contain toxic and carcinogenic chemicals, harmful to those with prolonged exposure.
What is Firefighting Foam Made Of?

Firefighting foams come in a variety of formulations for use in certain applications. The most common firefighting foams used today are Class A and Class B foams.
Class A Foam
Firefighters have used Class A firefighting foam to suppress brush fires since the 1970s. Recently, firefighters in urban settings have been using it to suppress structural fires. Class A foam consists of 99% water and EPA-approved foam concentrates.
Firefighters use a pressurized nozzle to combine the water, foam concentrate, and compressed air into an aerated foam. When applied to a fire, the foam absorbs heat, soaks the remaining fuel, and creates a vapor barrier that blocks oxygen. The result is faster, more effective fire suppression than water alone.
Class B Foam
Scientists created Class B firefighting foam to extinguish volatile fires fueled by petroleum, oil, gasoline, and jet fuel. The most common type of Class B foam used in firefighting is Aqueous Film Forming Foam (AFFF). AFFF is an effective fire suppressant due to the per- and polyfluoroalkyl substances (PFAS) it contains. Unfortunately, the PFAS chemicals that make AFFF so effective are dangerous to firefighters and others.
What Causes Cancer in Firefighters?
Recent studies state that PFAS, also known as forever chemicals, can cause cancer. Unlike the chemicals used in Class A firefighting foams, PFAS chemicals are not biodegradable. The fluorine atoms in PFAS bond to carbon and remain in the body and surrounding environment. Over time, these chemicals accumulate and alter the body's molecular structure, leading to deadly cancers.
AFFF cancer risk increases relative to the rate of exposure, which means that people who regularly work with AFFF are more likely to get cancer. This includes local firefighters, airport firefighters, and firefighters in the military.
Individuals who live near facilities that use AFFF may also be at greater risk of contracting AFFF-caused cancers.
Can AFFF Cause Cancer?
Firefighters exposed to AFFF foam are especially prone to specific types of cancer, due to frequent exposure. Studies by the National Cancer Institute and the U.S. Department of Environmental and Occupational Health show that PFAS exposure causes the following cancers:
Prostate and testicular cancer
Ovarian and endometrial cancer
Kidney Cancer
Childhood Leukemia
Non-Hodgkin's Lymphoma and Thyroid Cancer
Bladder Cancer
Liver Cancer
Breast Cancer
If you received a cancer diagnosis after using AFFF, you could seek compensation from the manufacturer. A class action attorney familiar with AFFF lawsuits can explain your legal options.
What Are the Symptoms of AFFF Exposure?
Illness caused by AFFF presents in different ways depending on the means and extent of exposure. PFAS are proven to cause cancer and are linked to other health conditions in both adults and children. The U.S. Agency for Toxic Substances and Disease Registry (ASTDR) reports that individuals suffering from prolonged or excessive AFFF exposure may experience:
Respiratory issues such as asthma
Liver damage
Thyroid disease
Infant birth weight reduction
Lowered child immune response
Birth defects
Elevated cholesterol
These conditions can hamper the victim's ability to function in daily life. Left untreated, they can result in chronic disability and even death.
3M AFFF Firefighting Foam Class Action Lawsuit
When a 2015 study revealed the connection between AFFF and cancer, people began filing lawsuits against the manufacturer, 3M. The Court consolidated most of these claims into multidistrict litigation under MDL 2873. As of September 15, 2022, 3M faces 3,019 lawsuits for illnesses associated with AFFF firefighting foam.
Plaintiffs allege that AFFF exposure injured them, either through occupational use or secondary exposure in groundwater, and that 3M was aware or should have been aware of the potential hazards posed by forever chemicals in AFFF.
The lawsuits aim to prove that 3M was negligent in its duty to warn users of potential health hazards of their AFFF products. This violation of the duty of care caused victims to suffer serious and sometimes fatal conditions.
Who Qualifies for an AFFF Lawsuit?
You may qualify to join the class action lawsuit against 3M for AFFF injuries if you became ill after extended AFFF exposure. To establish a claim, you must prove that:
AFFF caused your cancer or other illness
You were exposed to AFFF in the course of your occupation or other regular activities
AFFF-caused cancer is common in first responders and firefighters. If you worked in one of these occupations, you are more likely to meet the qualifications to join the ongoing AFFF class action suit.
If your illness does not meet the criteria for the 3M class action claim, you may still have other legal options. A personal injury attorney can discuss your health problems associated with AFFF and determine whether you have a case. If you can prove that your injuries are due to AFFF, you could file an individual personal injury claim.
How do AFFF Firefighting Foam Lawsuits Work?
Although every case is unique, many of the current lawsuits against 3M share similar characteristics. To streamline the number of cases, judges combined them under MDL 2873. The claims allege the following:
AFFFs contained the harmful PFAS chemicals perfluorooctanoic acid (PFOA) and/or perfluorooctane sulfonate (PFOS).
AFFFs contaminated groundwater after airports, military bases, or industrial facilities used them to extinguish fires.
The manufacturer, 3M, was aware of the potential health risks posed by PFAS chemicals in AFFFs.
3M failed to timely warn users and the public of the dangers of AFFF exposure.
People suffered physical, mental, and financial injury from exposure to AFFFs.
Rather than trying each case independently, the judge will conduct bellwether trials. A bellwether trial is a single test case tried by the judge to establish the foundation for all similar lawsuits. Upon completion of a bellwether trial, both sides will know which tactics and defenses are effective, what evidence they need to support a claim and the general value of the settlement.
Once bellwether trials are complete, the defendant may settle some cases out of court. The remaining cases will be subject to the final settlement agreement or verdict. The Court will divide the settlement among the remaining plaintiffs as agreed in the settlement terms.
Filing a Personal Injury Lawsuit
If your case details do not match the current MDL, your lawyer may recommend that you file a separate personal injury claim. Your case will still need to prove that you became ill after exposure to AFFFs and that your exposure was due to someone else's negligence.
Wrongful Death From AFFF Exposure
If a loved one passed away due to an AFFF-related illness, you may be able to file a wrongful death claim independently or through the ongoing MDL. Wrongful death claims allow survivors to file a claim for the losses they sustained due to their loved one's death.
An AFFF cancer injury lawyer can help you understand the legal options available to you.
How Much Can I Get in Compensation for AFFF Firefighting Foam Lawsuit?
It is impossible to predict the outcome of an AFFF firefighting foam case. When the court completes bellwether trials for MDL 2873, your class action lawyer will have a better idea of your claim value.
While they cannot know how much your settlement will be, your lawyer can help you seek the maximum value for your damages. If your cancer diagnosis or other illness is AFFF-related, you should not have to pay for the associated costs and losses. Your lawyer can seek compensation for all the losses you sustained, including:
Medical Treatment
Cancer requires timely treatment that can range from intensive chemotherapy to surgery. Recovery can be arduous and may leave you with permanent disabilities. Long-term nursing, assistive equipment, and medication can be costly, especially if you are unable to work due to your illness. You can seek to recover any costs associated with your AFFF-caused illness, including:
Hospital bills
Therapy and rehabilitation
Nursing and in-home care
Assistive equipment
Medication
Prosthetics and medical devices
If you are disabled as a result of your AFFF related injuries, you could also recover the costs of making your home or vehicle accessible.
Lost Income
Whether you suffer from cancer or another severe illness due to AFFF exposure, you may be unable to work. You can incorporate income losses into your claim, such as:
Lost income due to missed work
Reduced income potential
Change of career
Vocational rehabilitation
Education for a career change
If you cannot advance in your current career due to your AFFF-related illness, you can also recover the income you would have earned. Your toxic contamination lawsuit attorneys could use testimony from economics experts to establish how much potential income you lost due to AFFF exposure.
Quality of Life
Cancer and other debilitating illnesses caused by AFFF exposure can also cost you in less tangible ways. If you are unable to take part in activities you once enjoyed, you can seek compensation for the mental and emotional toll. Quality of life damages may include:
Physical pain and suffering
Emotional anguish
Reduced mobility
Reduced cognitive function
Loss of use (the ability to use a body part)
Loss of consortium
If your AFFF injuries are due to someone else's negligence, they can be held accountable for their actions. You should not have to suffer through these significant life changes and losses without some compensation.
Loss of Companionship
When you lose someone due to someone else's negligence, you can seek recompense for the losses you sustain as result. While no financial award can make up for the loss of a loved one, a wrongful death lawsuit can help ease the burden associated with that loss. Damages you can claim in a wrongful death suit include:
Loss of companionship
Loss of advice
Loss of love and emotional support
Emotional distress
Loss of income
Loss of future support
Funeral and burial expenses
Medical bills
A mass torts lawyer who handles AFFF injury claims can determine which losses you can include a personal injury or wrongful death lawsuit.
Choosing an AFFF Firefighting Foam Lawsuit Attorney

If you or a loved one have cancer or another illness from AFFF exposure, a class action lawyer can help you seek compensation for your losses. There are many lawyers out there, so it is important to choose the right lawyer for your situation. When selecting an attorney, consider the following:
Do They Have Experience With Class Action Suits?
Class action lawsuits have very specific legal requirements. You benefit from working with a mass torts attorney familiar with class action lawsuits against large companies. A skilled class action attorney can obtain the necessary information to meet the burden of proof and support the maximum claim value.
Do They Take AFFF Cases on Contingency?
Class action lawyers usually take injury claims on contingency. When your case is on a contingency plan, you make no payments until the case settles. Once they finalize your AFFF settlement, your attorney will keep an agreed amount of the settlement. Payment terms vary by firm, so ensure that the attorney's system is consistent with your needs and expectations.
Do They Care About Your Case?
A lawyer who is a good fit for your AFFF cancer case will understand your challenges and can work with you to seek relief. They can help you find solutions to meet your financial obligations while you seek medical treatment.
Do They Have Positive Reviews and Successful Case Results?
Reviews are an excellent way to determine if a lawyer is a good fit. A quality firm can provide recommendations from satisfied clients and records of successful past settlements and verdicts.
Request a Free Consultation From a Mass Torts Attorney
Contact an attorney today to learn how you can seek compensation for your AFFF-related cancer or other illness. The mass torts attorneys in our network understand the challenges you face as a victim of AFFF firefighting foam exposure, and they are here to help you seek the compensation you deserve. Fill out our online form to request a free consultation or call us at 1.844.44TORTS (1.844.448.6787).