How to Prove Negligence in a Toxic Contamination Lawsuit
Toxic Contamination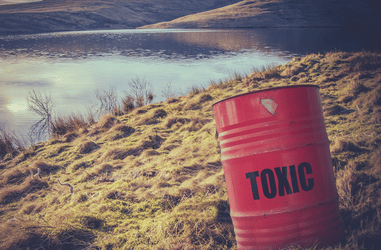 After sustaining injuries or illness because of toxic contamination, it's important to determine liability. Injured people have the right to hold the liable party accountable, so they can recover compensation for their losses. To recover compensation, the person who sustained an illness or injury must prove the person or entity responsible acted negligently, which caused them to suffer health complications.
To prove negligence in a toxic contamination lawsuit, the injured party must provide evidence that the liable party owed them a duty of care, breached that duty, and caused their injuries and damages. If you were hurt by toxic contamination and you want to pursue the other party for your damages, you don't have to navigate this process on your own. A product contamination attorney could help you establish negligence and seek compensation from the other party.
Proving Negligence After Sustaining an Illness Because of Toxic Contamination

If a person or entity knew that the substance could cause you harm and still allowed you to be exposed, you could sue them for negligence.
In a successful negligence lawsuit, you and your attorney must prove the liable party satisfied all elements of negligence. The elements of negligence include that they owed you a duty of care, they breached their duty, the breach caused your injuries, and that you sustained damages.
Duty of Care
The person responsible for your toxic exposure owed you a standard level of care to ensure you lived or worked in a safe environment. The manufacturer of a product must ensure they're producing a safe product that won't harm consumers.
Breach of Duty
A product manufacturer breached their duty by not producing a safe product. If they knew their product could harm people or didn't follow the proper protocols to ensure their product was safe, they breached their duty of care. They didn't act in a reasonable manner that a prudent person in a similar situation would.
Causation
To prove causation, you must show a link between the toxic contamination and the illness or injury. In other words, because you had exposure to something toxic, you are now ill or have sustained an injury.
It is sometimes difficult to find evidence linking these two. However, if you hire an attorney who has handled many similar cases, they can find the evidence needed when they investigate the case.
Damages
You sustained damages because you had exposure to toxic contamination. Examples of damages you could have suffered due to exposure to a toxic substance include past and future medical bills, lost income, diminished earning capacity, pain and suffering, emotional distress, or wrongful death damages.
Damages People Could Recover Through a Toxic Contamination Lawsuit
If you're successful in proving negligence in a toxic contamination lawsuit, you could recover compensation. Compensation someone could recover varies based on the damages they suffered.
The types of compensation you could recover in a toxic contamination lawsuit include:
Medical bills: Out-of-pocket costs you had to pay for the medical care you received to treat your injuries or illness
Lost income: Income you lost if you had to miss work because of your injury or illness
Diminished earning capacity: Money you could lose in the future if you cannot return to work in the same capacity
Pain and suffering: If you dealt with excruciating pain because of your illness, injuries, or the treatments you required
Emotional distress: If you developed negative psychological issues, such as anxiety or depression, because of your injuries
Typically, a toxic contamination lawsuit attorney can review your losses to assist you with establishing the types of damages you should fight to recover. They can then build a case proving negligence and the losses you sustained.
Damages Surviving Family Members Could Recover If Their Loved One Passed Away
If someone passes away because of their exposure to a toxic substance, surviving family members could recover compensation on their behalf. Compensation the family could recover varies on the damages they incurred. Still, examples of damages could include the following:
Funeral, burial, or cremation services
Loss of consortium for the loss of support and companionship their loved one provided
Out-of-pocket medical expenses or bills for healthcare treatments to save the decedent's life or to provide comfort measures at the end of their life
An attorney can help surviving family members determine if they can recover compensation after their loved one passes away from their injuries or illness.
Potential Liable Parties in a Toxic Contamination Lawsuit
When a product or environmental factor causes an injury or illness to someone, attorneys can file the lawsuit as a "toxic tort." A toxic tort lawsuit takes place when someone suffers an injury or illness from toxic exposure. These cases aren't tried in a criminal court but in a civil court. The person who sustained the injury can attempt to recover from their losses.
Many toxic tort cases arise from product manufacturers producing and selling harmful products. At some point in the development, production, or sale of the item, they were negligent. An toxic contamination attorneys can determine the negligent party and hold them accountable.
Contact an Attorney's Office to Get Help Proving Negligence Today
For more information on how to prove negligence in a toxic contamination lawsuit, fill out this contact form. An attorney who handles such cases in our network can reach out to you to hear your story. You can request a free, no-obligation consultation to discuss what happened and get an attorney's insight.
You can also learn more about your legal options and if you have a case during this evaluation. Feel free to ask as many questions as you want and learn more information about how a mass torts attorney can help you. By taking these steps, you work toward recovering compensation from the liable party.