Does the 3M Earplug Lawsuit Affect VA Disability Claims
Product Liability Injuries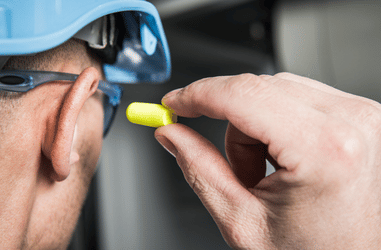 Thousands of military veterans and active members have filed claims and lawsuits against the manufacturers of 3M after suffering from hearing loss or tinnitus. The earplugs had a defect, causing them to work improperly. Now, many people who served in the military have hearing issues.
Military members and veterans are suing 3M for designing a defective product and not adequately warning them about the potential risks. This is one of the most significant mass tort lawsuits in recent history. Yet, 3M earplug lawsuits do not negatively affect your eligibility to receive VA disability benefits. If you receive a 3M earplug settlement, you could still pursue coverage.
You Can Sue 3M and Seek Veterans Disability Benefits

Many veterans worry whether they can pursue a personal injury lawsuit and seek benefits from the U.S. Department of Veterans Affairs (VA). However, there's no cause for alarm; both are possible.
Here's what claimants need to know:
Both programs require you to make a connection between 3M's earplugs and the harm you suffered.
Both programs offer reimbursement for healthcare expenses, which include doctors' visits, hearing aids, and medications.
The compensation you get from a personal injury lawsuit is yours to keep once the case ends. However, your condition must be long-term or permanent for you to continue receiving VA disability benefits. VA periodically reviews claims and determines whether a claimant should keep receiving benefits.
Which 3M Earplugs Are Listed in the Mass Tort Lawsuits?

The dual-ended 3M combat earplugs are the defective product listed in these lawsuits. Military personnel at the time believed these earplugs had higher noise protection than they really had. However, according to the United States Department of Justice, the manufacturers of 3M knew the earplugs were defective and didn't properly warn the veterans. In addition, 3M knew the earplugs were too short to provide the level of hearing protection it advertised.
Another issue with how short the earplugs were; they could slide out of the correct position easily, making the ears vulnerable to dangerously loud sounds.
Eligible Veterans to Join the 3M Earplug Lawsuit
To join the 3M earplug lawsuit, veterans and active military members must meet certain requirements:
They used the 3M earplugs from 2003 to 2015.
They experience hearing loss or tinnitus.
Those who meet those requirements could recover compensation from the manufacturer of the 3M earplugs.
Both Stateside and Combat Military Personnel Used 3M Earplugs
Not only can the military veterans and members who had a deployment to Afghanistan and Iraq file a lawsuit, but also those who stayed stateside. Members of the military used these earplugs during training exercises. Military members used 3M earplugs while:
Practicing at shooting ranges
Undergoing ballistics training
Participating in tank training
Dangerously loud noises accompany each of these tasks. With prolonged exposure, one could suffer significant hearing loss and other complications.
The Poorly Designed 3M Earplugs Caused Tinnitus
Tinnitus is when someone experiences ringing (or other noises) in one or both of their ears. External sounds don't cause the ringing in the ears. It is only something the person suffering from tinnitus can hear. An ear injury typically causes tinnitus.
Symptoms include hearing these noises:
Buzzing
Ringing sounds
Hissing sounds
Humming sounds
People who suffer from tinnitus often have difficulties concentrating when listening to external sounds. Tinnitus can come and go, but some people always experience it.
How Much Compensation Are the 3M Earplug Lawsuits Worth?
The compensation someone can receive depends on the severity of their earplug-related condition. Typically, an attorney can help each individual determine how much compensation they could recover. They typically do this by considering a claimant's overall situation.
Examples of recoverable damages a veteran or active military member could receive in the 3M earplug lawsuits include:
Medical bills: Hearing loss and tinnitus can cause someone to seek medical attention to correct the issue. Hearing specialists sometimes require out-of-pocket costs to receive care, such as a co-pay or other related costs.
Assistive devices: After suffering from hearing loss, many people require a hearing aid to function. Hearing aids are expensive products that cost a lot of money.
Diminished future earning capacity: If someone can no longer work in the same capacity because of their hearing loss or tinnitus, they could recover compensation for their future lost income.
There are other damages an attorney can help someone recover as well, such as non-economic damages, like pain and suffering. If you suffered hearing loss of tinnitus because of 3M earplugs, a product liability attorney can add up your losses. Then, they could use their findings as a starting point for settlement negotiations.
How Much Does an Attorney Cost?
Many attorneys offer their legal services on a contingency-fee basis. For example, victims who suffer from hearing loss or tinnitus because of the 3M earplugs could receive legal help at no upfront cost. An attorney only requests compensation for their time and efforts if the lawsuit succeeds.
On top of working on a contingency-fee basis, many attorneys offer free consultations. During a free consultation, you could learn more about your legal options at no obligation.
Contact an Attorney if You Suffer From Hearing Issues Related to 3M Earplugs
You could recover compensation if you suffer from hearing loss or tinnitus after using the 3M earplugs during your military service between 2003 to 2015. As noted, the 3M lawsuit doesn't affect VA disability claims, so you can file a lawsuit and seek disability benefits through VA.
Contact an attorney in our network by calling 1.844.44TORTS(1.844.448.6787). An attorney can review your case at no cost and provide information about your legal options. You already dedicated your life to serving your country. Now, a mass torts lawyer can serve you.