What is the Status of the Hernia Mesh Lawsuit
News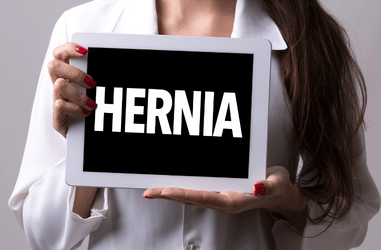 As of October 2022, there are three major hernia mesh cases in multi-district litigation (MDL) against Atrium Medical Corporation, C.R. Bard, and Ethicon. Two claims are in settlement negotiations, and one is conducting bellwether trials. However, thousands more hernia mesh lawsuits are being filed across the country. The results of these cases may affect the outcomes of existing MDLs. As more suits are filed against specific manufacturers, new class action suits may arise.
If you suffered severe injury due to hernia mesh defects, you could join an existing class action lawsuit or file a claim of your own. A mass torts attorney in our network can arrange a no-obligation case review.
Hernia Mesh Lawsuit Timeline

When you file a lawsuit against a large hernia mesh manufacturer like Atrium Medical Corporation or C.R. Bard, Inc., you must prove that you suffered injuries as a direct result of the company's negligent practices. You can file a lawsuit for defective mesh design, defective manufacture, or failure to warn of risks associated with hernia mesh products.
While every hernia mesh MDL has different details, the process typically follows the same steps:
Initial Claim Filing
Multi-district litigation (MDL), also known as a class action lawsuit, is a consolidated case that contains multiple claims against the same defendant for injuries caused by one or more specified products.
If an MDL claim is already in progress, the court can create an official complaint form, which you can complete and file with the court to join the suit. The judge can review the facts of your case and decide whether you are eligible to join. If so, your case will be included in the next steps. Your attorney can explain which rules of civil procedure apply and ensure that you meet all the requirements.
If an MDL does not already exist for your hernia mesh product defect, you can file a personal injury claim against the manufacturer. If enough people file a claim, the Courts may decide to consolidate the cases into an MDL and streamline the legal process.
Case Review and Discovery
After a complaint is accepted by the court, you move on to the discovery process. During discovery, both sides compile and share the evidence related to their claims. Legal counsel can request additional documentation to prove or disprove claims on either side. They can also ask that certain evidence be withheld or removed if evidence rules allow it.
Bellwether Trials
Once discovery is complete, the judge may select a small number of cases to represent the larger pool of claims in the MDL. These cases can be tried individually in a process known as bellwether trials. The court and legal counsel use these trials to determine whether certain evidence is admissible and which tactics are effective for pursuing or defending these claims.
The goal of a bellwether trial is to help the parties and court determine the most likely outcome for all the cases in the MDL. After bellwether trials, the mesh manufacturer will have a better idea of whether they should settle and for how much.
Settlement Negotiations
A hernia mesh manufacturer can settle at any time until a jury verdict is reached. In some MDL cases, they could begin settlement negotiations before bellwether trials begin. Others may wait to see the outcome of multiple bellwether trials before attempting to settle. If they fail to reach a settlement agreement, the cases could go to trial individually.
Remanded to Original District
For MDL cases that fail to reach a settlement agreement, the cases will be returned to their original districts. There, they will be tried as individual personal injury cases.
For individual personal injury claims, failure to settle simply means that the case will go to trial. In both types of cases, the lawsuit will be subject to state laws and regulations.
Status of Existing Hernia Mesh Lawsuits
If you have been contacted by a class action lawsuit firm regarding hernia mesh claims, you may wonder if hernia mesh lawsuits are real. There are plenty of questionable firms out there offering settlements for supposed class action lawsuits.
Fortunately for injury victims, hernia mesh lawsuits are legitimate, which means you could join a class action suit if you qualify. The highly vetted and qualified mass torts attorneys in our network can determine whether you can join one of the existing cases, including:
MDL 2753: Atrium Medical Corp. C-QUR Mesh Products Liability Litigation
MDL 2753 consists of 3,323 active cases consolidated under the District of New Hampshire in 2017. The Master Complaint alleges that Atrium's C-QUR mesh products were improperly tested or researched during the design and manufacturing phases.
Issues with C-QUR products arose when the omega-3 gel coating on the outside of the mesh degraded before and after implantation. This led to adverse reactions, including:
Hernia reoccurrence
Inflammation
Mesh rejection
Chronic pain
Abscess
Seromas
Adhesion to internal organs
Infection
Nerve damage
Tissue damage
Victims state that Atrium was aware or should have been aware that the omega-3 coating could cause dangerous complications before the product was put on the market. After receiving reports of complications related to C-QUR mesh, the manufacturers failed to warn consumers and physicians of the issues. Instead, they quietly ceased production of the problematic designs while downplaying the risks to concerned consumers and doctors.
In December 2021, Atrium's parent company Getinge announced that they had reached a final settlement in the C-QUR lawsuit. The exact amount of the settlement is confidential, but Getinge previously advised that they had set aside $66 million for the C-QUR litigation.
While this lawsuit may be complete, you can still pursue compensation from Atrium and other responsible parties if you suffered an injury due to C-QUR hernia mesh product failure or defects. A mass torts attorney can explain your legal options.
MDL 2782: Ethicon PHYSIOMESH™ Flexible Composite Hernia Mesh Products Liability Litigation
MDL 2782 in the Northern District Court of Georgia involves 3,644 claims that Ethicon's PHYSIOMESH Flexible Composite hernia mesh products were designed, manufactured, and labeled defectively. The Master Complaint indicates that victims suffered severe complications because the multi-layer coating of the Physiomesh products was not biocompatible and was susceptible to degradation after implantation.
Victims reported pain, tissue adhesion and erosion, fistulas, seromas, mesh rejection, and infection, among other complications. The mesh itself was not strong enough to withstand the forces inherent in patients' abdomens, which caused dangerous mesh deformation and hernia reoccurrence.
In 2016, Ethicon issued a field safety notice advising a voluntary product recall. However, they failed to issue a nationwide recall, knowing that patients who had these implants were at risk of complications. Due to their failure to warn, many patients with Physiomesh implants suffered severe injury.
According to the latest court order, the parties reached an undisclosed confidential settlement agreement. Although the settlement is complete for MDL 2782, many patients who received Physiomesh implants may still encounter complications, so additional lawsuits are likely.
MDL 2846: Davol, Inc./C.R. Bard, Inc., Polypropylene Hernia Mesh Products Liability Litigation
MDL 2846 was consolidated in the Southern District of Ohio in 2018. The case involves more than 17,000 lawsuits against mesh manufacturers Davol, Inc. and C.R. Bard for complications associated with their polypropylene hernia mesh products.
Complaints allege that the product's defective design and manufacture caused severe complications in implant patients. Victims reported tissue adhesion, inflammation, allergic reactions, and organ damage, among other issues. Litigation for MDL 2846 is ongoing. Two bellwether trials are completed, one in favor of Davol/Bard, and the other in favor of the injury victim. The second bellwether trial resulted in a verdict award of $255,000. A third bellwether trial will start on February 21, 2023.
While bellwether results alone may not have been sufficient to induce Bard to settle, a recent $4.8 million hernia mesh case verdict against Bard for another product, Ventralex, could compel them to settle more quickly. If you suffered injuries due to a Bard polypropylene hernia mesh product, you may still be able to join the current class action suit.
Do I Qualify for a Hernia Mesh Lawsuit?
To join an ongoing class action lawsuit, you must have experienced complications related to a specific product listed in the lawsuit. Your attorney can review your medical records and determine whether you qualify.
Even if you don't qualify for an existing class action lawsuit, thousands of hernia mesh lawsuits are in progress. A product liability attorney familiar with hernia mesh claims can help you build a personal injury lawsuit to seek compensation for your injuries.
Establishing Fault in a Hernia Mesh Claim
Whether you join a class action suit or establish a personal injury claim, you must prove that the manufacturer was negligent. Your evidence must show that:
The company had a duty to ensure that their hernia mesh product was safe and worked as intended.
The company failed in that duty of care, through defective design, defective manufacturing practices, poor quality control, incorrect labeling, or failure to warn of known hazards presented by the product.
The hernia mesh company's failure to meet their duty of care resulted in hernia mesh complications.
You suffered materially because of those complications.
How an Attorney Can Help With Your Hernia Mesh Lawsuit
You deserve compensation after a hernia mesh injury, especially if that injury was caused by the manufacturer's negligent or wrongful actions. An attorney familiar with mass torts claims can help you navigate the complex legal steps of your hernia mesh claim by:
Gathering evidence to prove that the hernia mesh manufacturer was negligent
Establishing the value of your hernia mesh claim
Responding to phone calls, emails, and other correspondence regarding your hernia mesh case
Conducting settlement negotiations with the manufacturer of faulty hernia mesh products
Representing you in all case-related activities, including hearings, depositions, negotiations, and jury trials
Ensuring that all legal filings are submitted by the appropriate deadlines
How Long Do I Have to File a Hernia Mesh Lawsuit?
Each state has a different statute of limitations for product defect claims. The countdown to the filing deadline usually starts at the time the injury occurred. However, some states offer more leniency. For instance, if you were unaware of your hernia mesh complications until five years after implantation, your two-year countdown could begin the day you became aware of the problem.
In addition to the state statute of limitations, you may face deadlines to file your claim in an existing MDL. A medical device injury lawyer can help you avoid missing deadlines.
What is the Average Payout for Hernia Mesh Lawsuits?

The payout for a hernia mesh lawsuit can range from a few thousand dollars to millions, based on your injury severity and the extent of the manufacturer's negligence. It is impossible to predict the outcome of any hernia mesh injury claim, but the claims tend to average tens of thousands of dollars. Some can be much higher, as is evidenced by these recent settlements and verdicts:
$255,000 verdict for the second bellwether trial in the Bard MDL
$4.8 million personal injury verdict for Bard's Ventralex hernia mesh defects
$775 million MDL settlement for 22,000 claims against Endo International for defective transvaginal hernia mesh products
$117 million settlement for 2,790 claims against Johnson & Johnson and Ethicon for faulty vaginal mesh
$15 million personal injury verdict for defective Ethicon TVT-Secur transvaginal tape
To ensure the best possible outcome, your attorney can incorporate the full value of losses related to your hernia mesh injury, including lost income, hospital bills, costs for additional surgery, chronic disability, pain and suffering, emotional anguish, and compromised quality of life.
Our Lawyers for Hernia Mesh Lawsuit
When you suffer severe injuries due to a defective hernia mesh, you need to be able to focus your time and energy on your recovery. Contact a mass torts attorney in our network today to discuss your hernia mesh claim. You can also call us at 1.844.4TORTS (1.844.448.6787) to arrange a free consultation with an attorney in your area.