Is the Hernia Mesh Lawsuit Still Going On
News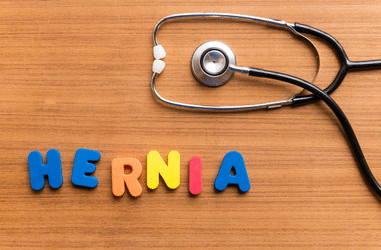 Yes, there are many ongoing hernia mesh lawsuits against mesh manufacturers and distributors. If you or a loved one have suffered complications due to faulty or defective hernia mesh, you may be eligible to file a personal injury claim or join an existing class action lawsuit or multidistrict litigation (MDL). A mass torts attorney can explain your legal options for filing a hernia mesh lawsuit.
What is Hernia Mesh?

According to the U.S. Food and Drug Administration (FDA), hernia mesh is a surgical knitted or non-knitted mesh made from synthetic materials or animal tissues. It is surgically placed at the site of the hernia to support the surrounding tissues and prevent a reoccurrence. Compared with suture hernia repairs, in which the tissues around the hernia are stitched together, hernia mesh repairs have a lower incidence of reoccurrence.
Hernia mesh is used to support weak tissue and muscles around a hernia. The support helps to prevent tissue from pushing through the muscle wall of the abdomen. When the mesh works as intended, it can provide critical support to the patient's abdominal wall.
However, when hernia mesh does not work as intended, whether due to poor design, faulty manufacturing, or incorrect application, it can cause more harm than good. If you experienced pain, discomfort, injury, or illness as a result of hernia mesh complications, you could pursue compensation.
What Types of Hernias Require Mesh?
The FDA indicates that mesh can be used for any hernia repair in which the hernia is particularly large or there is a high risk of reoccurrence. Types of hernias that can be repaired using surgical mesh include:
Femoral: Hernias located in the outer groin area or upper thigh
Incisional: Hernias located on or near the site of a scar or incision
Inguinal: Hernias located in the inner groin area
Hiatal: Internal hernias that occur when the stomach pushes upward through the diaphragm
Umbilical: Hernias located at or behind the navel
Ventral: Hernias located in the larger abdominal wall
Hernias are typically caused when too much pressure is applied to an area of weak muscle or connective tissue. Pressure from lifting, straining, pulling, or overexertion can push tissue, intestines, or organs through the weak tissue, creating a hernia. Depending on the severity and location of your hernia, your surgeon may decide that hernia mesh is the best treatment option.
What is Hernia Mesh Made From?
According to a recent study of mesh hernia repairs published in the Annals of the Royal College of Surgeons of England, hernia mesh can be made from both animal-derived tissues and synthetic materials. The type of hernia material your surgeon uses depends on the type of hernia, its location, and its severity.
Animal-Derived Hernia Mesh
Animal-based hernia mesh is usually made from human dermis tissue or skin and intestinal tissue from pigs or cows. Animal-derived mesh is absorbable, which means that over time it is absorbed by the patient's body and new tissue grows in its place.
Synthetic Hernia Mesh
Synthetic hernia meshes are typically manufactured using polypropylene, polyester, or expanded polytetrafluoroethylene with a combination of other materials such as titanium, Monocryl, or omega-3. These meshes are permanent fixtures, and while they may break down and lose mechanical strength over time, they aren't absorbed by the body like animal-derived mesh.
Composite Hernia Mesh
In recent years, manufacturers have tried incorporating both animal-derived and synthetic materials to create composite meshes. While they reduce some of the negative side effects associated with the mesh, they do not eliminate all of them.
What Are the Complications and Side-Effects of Hernia Mesh?
Although hernia mesh is designed to prevent hernias from causing dangerous intestinal obstruction or strangulation, it doesn't always work as intended. The FDA reports numerous complications associated with hernia mesh repairs, including:
Intestinal blockage
Hernia reoccurrence
Chronic pain and nerve damage
Infection
Adhesion of scar tissue to the mesh and surrounding tissues
Perforation of nearby tissues and organs
Migration or shrinkage of hernia mesh
These complications can be serious and life-threatening if not treated in time. If you or a loved one suffered injuries as a result of hernia mesh complications and side effects, you could seek financial recovery for your losses.
Why Are People Suing Over Hernia Mesh?
Lawsuits against hernia mesh manufacturers indicate that patients suffered from severe complications requiring one or more surgeries to alleviate the problem. Even after surgery, some patients' pain, discomfort, and other complications continued.
There are several ongoing lawsuits against hernia mesh manufacturers for faulty design, manufacturing defects, and failure to warn of the hazards associated with the mesh product. The three ongoing class action lawsuits in multi-district litigation (MDL) for hernia mesh injuries include:
Ethicon PHYSIOMESH™ Flexible Composite Hernia Mesh Products Liability Litigation
In the Northern District of Georgia, MDL 2782 is ongoing as of October 19, 2022. The Complaint alleges that Ethicon Inc. and/or Johnson and Johnson, the manufacturers of PHYSIOMESH™ Flexible Composite Mesh, caused personal injury through defective design, manufacturing, and labeling of the product.
Davol, Inc. / C.R. Bard, Inc., Polypropylene Hernia Mesh Products Liability Litigation
In the Southern District of Ohio, MDL 2846 is still in progress as of October 2022. Two bellwether trials have been completed. One was decided in favor of Davol, Inc. / C.R. Bard, Inc., and one awarded a settlement to the plaintiff. The third bellwether trial is scheduled to begin on February 21, 2023.
Depending on the circumstances of your case, you may still be able to join this litigation. A mass torts attorney familiar with hernia mesh products litigation can help you determine your eligibility. If you are unable to join this suit, you may still be able to file an individual lawsuit against the mesh manufacturer.
Atrium Medical Corp. C-Qur Mesh Products Liability Litigation
Class action suit MDL 2753 is ongoing in the District of New Hampshire. According to the Complaint, Atrium's C-Qur hernia mesh included an omega-3 coating that melted or detached from the mesh after surgery, causing infection and severe pain. Victims have sued for defective design and manufacturer defects.
As of October 2022, settlement talks are in progress for existing cases under this MDL. While you can no longer join this class action lawsuit, you may still be able to file an individual personal injury lawsuit against Atrium for problems associated with your hernia mesh.
What Damages Can I Claim in a Hernia Mesh Lawsuit?
A class action attorney can help you pursue damages associated with your hernia mesh injuries including:
Pain and suffering due to hernia mesh complications
Surgery bills to fix hernia mesh problems
Hospital bills for stays related to mesh complications
Medication to control pain and infection
Long-term treatment for chronic pain and other conditions caused by faulty mesh
Mental anguish associated with loss of quality of life
Rehabilitative therapy, both physical and psychological
Lost income from medical leave due to defective hernia mesh
Reduced future income due to disability caused by hernia mesh complications
If you suffered severe pain or injury from defective hernia mesh, you deserve compensation for the losses you experienced. A mass torts attorney who handles hernia mesh claims can explain more about your legal rights.
Do I Qualify to Join a Hernia Mesh Lawsuit?
Perhaps. An attorney familiar with the current hernia mesh lawsuits can help you truly determine whether you qualify. You may qualify if:
You underwent hernia mesh repair surgery
You suffered injuries as a result of the hernia mesh repair surgery
You had surgery to fix complications from the hernia mesh repair
Your physician or surgeon has advised that you require additional surgery to handle hernia mesh complications
Even if you are unable to get surgery to repair hernia complications, you can seek financial compensation for injuries you sustained due to hernia mesh failure.
How Far Into Litigation is the Hernia Mesh Lawsuit?
At this time, there are several ongoing class-action lawsuits for hernia mesh complications. Depending on your type of mesh and its manufacturers, you could still join the current lawsuits against Ethicon and Davol. The class action suit against Atrium is already complete, but you may still be able to file a personal injury claim against them.
People regularly file lawsuits against hernia mesh manufacturers, so there could be one or more in the works. When enough complaints are filed against a specific manufacturer for the same product defects, the courts will combine the lawsuits into one class action lawsuit, or multi-district litigation (MDL).
How Does a Hernia Mesh Lawsuit Work?
Multi-district litigation (MDL) allows the courts to combine multiple similar lawsuits against the same defendant into one large lawsuit. To streamline the process, the judge conducts bellwether trials. A select number of cases with characteristics common to other claims under the MDL are tried individually.
Bellwether trials allow the court and attorneys to determine whether certain cases have merit, which evidence and legal tactics are effective, and how much they can expect a settlement to cost. Based on the results, both sides may come to a settlement agreement.
If the parties fail to achieve an agreement after bellwether trials, the class action case will break up, and each will be tried individually in their own federal jurisdiction.
Do I Need an Attorney to File a Hernia Mesh Lawsuit?
Although many states allow you to bring a suit against a manufacturer without legal representation, mass torts cases are complex and legal counsel can be invaluable.
A mass torts attorney can ensure you meet the requirements for eligibility, secure evidence to prove your claim, and help you establish a claim value consistent with your losses.
How Can a Mass Torts Attorney Help With My Hernia Mesh Lawsuit?
A mass torts attorney can provide counsel and resources, apply the proper deadlines to your claim, and determine which evidence could be most beneficial.
To successfully pursue any personal injury litigation for hernia mesh complications, you must prove that:
The mesh manufacturer, distributor, tester, or other responsible party had a duty to design, manufacture, test, and label their mesh product safely.
The mesh designer, manufacturer, distributor, tester, or other party failed to meet the duty of care for the production and distribution of hernia mesh products.
That failure caused you to suffer hernia mesh complications.
You suffered tangible losses as a result of those hernia mesh complications.
Your attorney can gather the evidence necessary to establish liability and prove the severity and extent of your injuries.
What Should I Look For in a Hernia Mesh Litigation Attorney?

A class action lawyer can help you navigate the complex legal processes associated with your claim. When choosing the right product liability attorney for your case, consider the following:
Location
A lawyer in your area will be familiar with local and federal laws on class action lawsuits and personal injury claims. They will also be nearby, so you can obtain legal assistance more conveniently.
Budget
Most class action and personal injury lawyers take their cases on a contingency fee basis, which means you pay nothing until the case settles. Be sure to check with the attorney to see whether they require a retainer upfront and if their fees are consistent with your budget.
Experience
You want an attorney with experience handling medical device class action suits. Not all attorneys specialize in mass torts claims, so look for testimonials, reviews, and case results that show the experience and readiness to handle your hernia mesh lawsuit.
Communication
When pursuing a claim for your hernia mesh injuries, you want an attorney who will openly communicate with you throughout the process, keeping you apprised of all developments affecting your case. They should respond promptly to calls and emails, and answer any questions you have.
Connect With a Hernia Mesh Attorney for a Free Consultation
If you or someone you love was injured due to hernia mesh complications, you deserve to seek compensation for your injuries. Contact a mass torts attorney in our network today by filling out our online form. Alternatively, you can call 1.844.44TORTS (1.844.448.6787) to arrange your free consultation.