Can I Sue for Hernia Mesh
News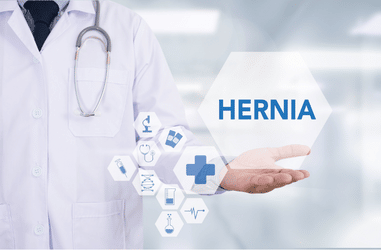 If you experienced pain or injury due to hernia mesh complications, you could sue the manufacturer of a defective mesh product. Hernia mesh is notorious for causing health issues that require additional surgery and long-term health care.
A hernia mesh attorney who handles class action lawsuits can help you understand your legal right to recovery. If you are not sure whether you can sue for hernia mesh injuries, one of the mass torts attorneys in our network can review your case and help you determine whether you have grounds to pursue compensation.
Who is Eligible to File a Hernia Mesh Lawsuit?

You may be eligible to file a hernia mesh lawsuit or join an existing class action claim if you experienced any injuries or complications related to faulty or recalled hernia mesh. Even if your mesh product has not been recalled, you could pursue damages if the mesh fails or does not work as intended.
The U.S. Food and Drug Administration (FDA) has ordered or requested recalls on numerous hernia mesh products over the past decade. Unfortunately, several products that were pulled from the market had already been used in thousands of hernia repair surgeries. Patients with mesh implants have since suffered from a host of mesh-related complications.
How Do I Know if I Qualify For a Hernia Mesh Lawsuit?
Depending on the brand, product, and complications you experienced, you could be eligible to join an existing class action lawsuit. At this time, there are three major multi-district litigation (MDL) cases against hernia mesh manufacturers:
MDL 2753 – Atrium Medical Corp. C-Qur Mesh Products Liability Litigation
MDL 2782 – Ethicon PHYSIOMESH™ Flexible Composite Hernia Mesh Products Liability Litigation
MDL 2846 – Davol, Inc./C.R. Bard, Inc., Polypropylene Hernia Mesh Products Liability Litigation
You may qualify to join one of the existing class action lawsuits if your injuries were caused by the products named in the suits. At this time, the Atrium and Ethicon lawsuits are in final settlement negotiations, so you may not be able to join those claims. If you aren't sure whether you qualify to join an existing lawsuit, a mass torts attorney who handles hernia mesh lawsuits can help.
What if I Am Not Eligible to Join a Hernia Mesh Class Action Lawsuit?
If you are not eligible to add your claim to an existing lawsuit, you still have options. A personal injury lawsuit allows you to recover financially from the injuries associated with defective hernia mesh.
Both class actions and personal injury lawsuits are subject to statutes of limitations depending on the state where you file. If you see a hernia mesh lawyer as soon as possible after you discover your injury, you could avoid missing these important deadlines.
Types of Injuries Associated with Hernia Mesh
Hernia mesh is designed to support the weakened tissues and muscles around the hernia opening. When the mesh fails, it can cause severe illness and injury that can last a lifetime. According to the FDA, patients with faulty hernia mesh implants may experience:
Infection and inflammation
Abscesses
Mesh migration
Hernia reoccurrence
Chronic disability
Nerve damage
Severe pain
Perforated bowel, organs, or surrounding tissue
Excessive scar tissue adhesion
Hernia mesh failure and complications may require additional surgery and extensive medical treatment. In some cases, the results can be life-altering. If you've experienced pain or injury due to defective hernia mesh, you could file a claim for your losses.
What is the Status of the Hernia Mesh Lawsuits?
The class action lawsuits against Atrium, Ethicon, and Bard are still ongoing, but two of the three are already in final settlement negotiations.
Ethicon Physiomesh Litigation
MDL 2782 for injuries related to Ethicon's Physiomesh flexible composite hernia mesh products had 3,644 active claims in the Northern District of Georgia as of October 14, 2022. A recent Court Order indicated that the parties had settled. The final settlement value is confidential.
Although this lawsuit has settled the existing claims, other cases may develop as patients who received Physiomesh implants before the May 2016 recall experience complications. If you or a loved one suffered hernia mesh complications from Ethicon Physiomesh products, a mass torts attorney can explain your options for financial recovery.
Atrium C-Qur Mesh Litigation
MDL 2753 in the District of New Hampshire includes 3,323 active cases for complications caused by Atrium's C-Qur mesh products, per the October 2022 MDL docket. A final settlement has been achieved, but the value of that settlement is confidential. However, Atrium's parent company Getinge has pledged $66 million to settle the C-Qur litigation.
If you are not already part of MDL 2753, you may still be able to add your claim to the ongoing litigation. Even if you are not eligible to join this claim, you can still file a lawsuit against Atrium for complications related to their C-Qur or other hernia mesh products. A class action attorney can tell you how you can proceed.
Davol, Inc. / C.R. Bard Polypropylene Hernia Mesh Litigation
MDL 2846 against Davol and Bard for polypropylene hernia mesh complications is still ongoing. Per the October 2022 MDL docket, more than 17,000 active lawsuits are pending for this litigation.
So far, the court has concluded two bellwether trials. In the first, the jury decided in favor of Bard. However, opposing counsel has filed an appeal. The second bellwether trial awarded $255,000 to the victim. A third bellwether trial will begin on February 21, 2023, unless Bard finds a way to settle.
Bard Ventralex Litigation
Although it is not a class action lawsuit, a recent 4.8 million dollar against Bard for complications related to their Ventralex hernia patch could affect how Bard settles MDL 2846 and other hernia mesh cases.
According to documents filed with Rhode Island state court, the victim alleged that Bard knowingly used hernia mesh materials that were unfit for implantation to reduce manufacturing costs. As a result, the client suffered severe, life-altering bowel injuries. The verdict firmly places the blame on Bard.
As you can see, even without a class action lawsuit, you can recover financially from losses associated with hernia mesh injuries. If you suffered pain or injury due to a faulty hernia mesh, you have options. A lawyer can help you pursue financial compensation to ease the physical, mental, and financial difficulties you experienced due to hernia mesh complications.
What is the Average Payout for Hernia Mesh Lawsuits?
Hernia mesh lawsuit payouts differ based on the severity of your injuries and the level of negligence the manufacturer displayed. If you are part of a class action lawsuit, the total settlement value will be divided and distributed based on the details of your claim.
Recent settlements for hernia mesh lawsuits include:
$255,000 jury award to the victim in the second bellwether trial in the Bard polypropylene mesh litigation
$4.8 million jury award against Bard for Ventralex hernia mesh complications
$775 million settlement in a 2017 class action suit for approximately 22,000 claims against Endo International for defective transvaginal hernia mesh products
Settlements and verdicts can range from thousands to millions of dollars. On average, hernia mesh settlements can range from $60,000 to $80,000 for each victim. However, it is impossible to confirm a settlement value until your case is complete.
Damages You Can Seek in a Hernia Mesh Settlement
You must provide solid proof of the significant losses you sustained as a result of hernia mesh. Losses you can include in a hernia mesh claim include:
Additional surgery due to hernia mesh complications
The cost of pain management and medications associated with mesh complications
Physical and psychological therapy to recover from hernia mesh problems
Lost income, lost business, or loss of career advancement due to hernia mesh complications
Hospital bills and medical costs for hernia mesh complication treatments
Loss of use, loss of enjoyment, and other factors that negatively affect your quality of life due to hernia mesh issues
Temporary or permanent disability costs, including assistive devices, rehabilitation, and accessibility modifications
Physical pain and suffering from complications due to hernia mesh defects
Mental and emotional distress due to failed or defective hernia mesh
You deserve fair compensation after injuries caused by defective hernia mesh design and manufacturing. An attorney can tell you how to best proceed with your claim.
Proving Negligence and Establishing Your Hernia Mesh Claim Value
A mass torts attorney who handles hernia mesh claims can evaluate the losses associated with your hernia mesh complications and help you compile evidence to show how your life was affected by the hernia mesh manufacturer's negligence.
Evidence your lawyer may use to establish your hernia mesh claim includes:
Medical records for initial hernia implantation, including product details, procedure information, and instructions for both the patient and the surgeon
Medical records detailing the complications you faced as a result of faulty hernia mesh
Detailed bills and invoices for medical treatments, medications, and devices associated with your hernia mesh injuries
FDA application and product information about defective products
Recall information for defective hernia mesh, including the reason for the recall and dates the recall went into effect
Records detailing the actions taken by the hernia mesh manufacturers and distributors to warn potential victims who received mesh implants before the recall
How Do I File a Hernia Mesh Lawsuit?
To file a claim in an existing hernia mesh lawsuit, the court usually provides a legal form for you to complete. The form will ask for your contact information and details about your case. You will need to provide documentation to prove that you were injured and suffered tangible losses because of the specific product or products named in the suit.
If you cannot join an existing class action claim against a hernia mesh manufacturer, your attorney can help you determine whether a personal injury lawsuit is in your best interest. Every day, there are thousands of hernia mesh lawsuits against hernia mesh manufacturers. Each claim filed against a given manufacturer increases the potential that the claims will be consolidated into a class action suit.
Do I Need a Hernia Mesh Lawyer to File a Claim?

You can submit your claim to an existing hernia mesh class action suit without a lawyer, but such claims can be overwhelmingly complex. If you miss any important details, your case could be dismissed, and you could lose the chance to pursue a settlement. You can protect your right to fair compensation for hernia mesh complications by working with a mass torts lawyer.
Some states allow you to file a personal injury lawsuit against a hernia mesh manufacturer without a lawyer. As with mass torts claims, you benefit from working with an attorney who handles hernia mesh claims. A quality hernia mesh lawyer can take care of the complex legal work associated with your claim, so you can simply focus on your health.
Timing is Critical for Hernia Mesh Cases
Many states have a statute of limitations for filing product liability claims like hernia mesh cases. If you miss the filing deadline, you may not have another chance to pursue compensation for your hernia mesh injuries. A mass torts lawyer familiar with state and federal laws about hernia mesh product claims can guide you through the process and ensure that you meet all the legal requirements to file your claim.
Call Today for Help With Your Hernia Mesh Lawsuit
As you recover from your hernia mesh injuries, you'll want someone on your side who can handle the complicated legal processes associated with your claim. A product liability lawyer from our network can do that for you. Fill out our online form today or call 1.844.4TORTS (1.844.448.6787) to locate a hernia mesh lawsuit attorney in your area. A mass torts attorney in our network can provide you with a free consultation, so you can make an educated decision about your hernia mesh claim.