What is the Average Payout for Hernia Mesh Lawsuits
News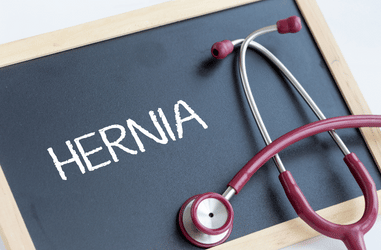 Settlements and verdicts for hernia mesh lawsuits can range from a few thousand dollars to millions. The value of a hernia mesh claim varies widely based on the severity of your injuries, how much they've affected your life, and whether the manufacturer was aware of the dangers associated with their product.
According to a review published in the medical journal Membranes, hernia mesh has been used by medical professionals since 1891. Hernia repair is extremely common, with more than 20 million conducted each year. Unfortunately, these repairs are riddled with complications such as hernia reoccurrence and perforated tissues. As a result, many mesh products have been recalled by the U.S. Food and Drug Administration (FDA) in recent years.
If you or a loved one were injured or became ill because of a hernia mesh failure or defect, you could recover monetary compensation in a personal injury or class action lawsuit. A mass torts attorney who handles hernia mesh lawsuits can explain how you can establish or join a hernia mesh lawsuit.
How Long Does It Take for a Hernia Mesh Lawsuit to Settle?

Depending on the circumstances surrounding your case, a hernia mesh lawsuit can take several years to settle. Complex litigation involving product defects often requires in-depth discovery and complicated legal maneuvering. Device manufacturers and designers may delay negotiations for years in the hopes that victims will give up.
If your hernia mesh injuries are minor, your attorney may be able to secure a settlement within a few months or a year. However, for severe injuries or mass torts claims, the manufacturer is likely to push back. In such cases, class action suits can take several years to resolve.
If you have joined a class action lawsuit for hernia mesh, your case could settle at any time. Manufacturers sometimes attempt to settle some or all the claims out of court to avoid negative publicity. However, if a hernia mesh suit goes to trial, the case may last 3-7 years or more.
Hernia Mesh Lawsuit Settlements in 2021
While hernia mesh technology has advanced significantly in the past few decades, even the latest hernia mesh designs and materials cause a host of complications. In 2021 alone, there were thousands of lawsuits against hernia mesh manufacturers, both as individual and class action lawsuits. The three major multi-district litigation (MDL) suits for hernia mesh in 2021 were:
Atrium Medical Corp. C-Qur Mesh Products Liability Litigation
Claims against Atrium Medical Corp. for complications arising from their C-Qur mesh products were consolidated in 2017 under MDL 2753 in the District Court of New Hampshire. As of October 14, 2022, U.S. Judicial Panel on Multidistrict Litigation reports 3,323 active claims pending for this case.
These claims allege that the omega-3 coating on the C-Qur hernia mesh melted or detached from the product after it was implanted. The resulting complications included extreme pain, infection, and scar tissue adhesion.
While no conclusive settlement has been reached in the Atrium MDL 2753, Atrium's parent company, Getinge, announced in December 2021 that a settlement for hernia mesh defects had been reached. The amount of the settlement was not disclosed, but Getinge previously announced that they had allocated over $66 million for litigation relating to this case.
Ethicon PHYSIOMESH™ Flexible Composite Hernia Mesh Products Liability Litigation
Currently, 3,644 claims are pending in the Northern District of Georgia under MDL 2782 against Ethicon, a subsidiary of Johnson & Johnson, for problems with their PHYSIOMESH™ flexible composite hernia mesh products. Victims allege that defects in Physiomesh multi-layer coating design and manufacture caused severe complications in patients, including infections, adhesion to internal organs, inflammation, chronic pain, hernia reoccurrence, fistulas, nerve damage, and tissue damage.
The lawsuits state that Ethicon should have been aware of the problems with biocompatibility, oxidative degradation, weakness, and other problems. In 2016, when they became aware of the issues, Ethicon failed to recall the devices with manufacturing and design defects. In addition, they did not warn hospitals, healthcare providers, or patients who had existing implants to watch for complications.
According to a Court Order, a confidential settlement agreement was reached. Because the settlement agreement is confidential, there is no settlement value available for this case.
Davol, Inc./C.R. Bard, Inc., Polypropylene Hernia Mesh Products Liability Litigation
As of the October 2022 docket report, there are still 17,788 active lawsuits against Davol and C.R. Bard under MDL 2846. The lawsuits claim that Davol and C.R. Bard's polypropylene hernia mesh products cause complications such as organ damage, inflammation, mesh migration, infections, and implant rejection.
The first two bellwether trials are complete. The first trial was decided in favor of Davol and C.R. Bard. However, the jury awarded $255,000 to the victim for design defects, failure to warn, and misrepresentation. A final settlement has not yet been achieved, and the third bellwether trial is set for February 21, 2023.
Hernia Mesh Lawsuit Settlement Amounts in 2021
Hernia mesh lawsuit resolutions vary widely from thousand-dollar settlements to multi-million-dollar verdicts. The Davol/C.R. Bard bellwether trial provides an estimate for similar claims under MDL 2846. However, $255,000 will not necessarily be awarded to everyone who filed a claim under this suit.
The settlement values for class action lawsuits generally fall into tiers based on the severity of the victims' losses. When a final settlement is reached, the victims will receive a portion of the settlement proportionate to their losses.
How Much is My Hernia Mesh Lawsuit Worth?
To attain the highest possible settlement amount for your hernia mesh claim, your product liability attorney will quantify the losses you sustained. These damages may include:
Surgery costs to repair damage due to failed hernia mesh
Hospitalization and outpatient treatment for hernia mesh complications
Disability, chronic pain, and other long-term effects of hernia mesh failure
Medication, medical devices, and assistive equipment following hernia mesh repair
Physical and psychological pain and suffering due to hernia mesh defects
Rehabilitation and therapy for hernia mesh complication
Loss of work, business, and career due to hernia mesh complications
If you were injured due to failed or defective hernia mesh products, you could seek compensation for your losses. A mass torts attorney can help you navigate the complex legal processes associated with hernia mesh class action suits. If you are ineligible to join an existing suit, they can assist you with your own personal injury lawsuit.
How Much Did a Hernia Mesh Lawsuit Win?
Hernia mesh lawsuits have become relatively common over the past decade. Past lawsuits against major hernia mesh manufacturers have garnered settlements and verdicts in the millions, including a 2017 settlement of $775 million for approximately 22,000 claims against Endo International for faulty transvaginal hernia mesh.
A more recent jury verdict for hernia mesh in Rhode Island ordered manufacturer Becton Dickinson to pay $4.8 million to one victim of hernia repair mesh complications associated with the Bard Ventralex patch. The case is one of over 30,000 similar ongoing lawsuits against Becton Dickinson.
There are currently multiple lawsuits against hernia mesh manufacturers. While some cases have not yet been consolidated into class action lawsuits, they could merge into an MDL in the future if enough cases are filed. Whether or not you qualify to join a class action claim, you could still file a personal injury lawsuit for defective hernia mesh. A class action attorney who specializes in hernia mesh claims can tell you more about your legal rights.
What are the Chances of Hernia Mesh Failure?
According to the U.S. Food and Drug Administration (FDA), they receive many reports of complications related to hernia mesh. A study published in the Journal of the American Medical Association (JAMA) found mesh-related complications in approximately 5.6% of patients with open mesh hernia repair and 3.7% of patients with laparoscopic hernia mesh repair. In essence, the benefits of using hernia mesh to repair hernias were largely offset by negative mesh-related complications.
The FDA states that hernia mesh failure is much higher than expected. In fact, they have directly and indirectly recalled numerous hernia mesh implants due to complications.
Types of Hernias Treated Using Hernia Mesh
A hernia is a hole or weak point in muscle or tissue, often in the patient's abdominal area. Hernias are caused by excessive pressure due to straining, heavy lifting, and overexertion. Tissue, intestines, or organs may push through the opening, which can in turn cause strangulation or intestinal blockage.
Hernias can occur at any point where muscle or connective tissue divides different areas of the body. Some common hernia sites include:
Femoral: Outer groin area and upper thigh
Incisional: At an incision or scar
Inguinal: Inner groin
Hiatal: Between the diaphragm and stomach
Umbilical: Behind the belly button
Ventral: Abdominal wall
Hernia Mesh Complications
While hernia repairs are meant to protect patients from the negative effects of a hernia, they often cause more harm than good. When a hernia mesh repair goes wrong, patients may experience:
Recurring hernia
Infection and abscesses
Inflammation
Permanent nerve damage
Extreme pain
Bowel perforation
Injury to organs
Tissue adhesion to the mesh and other tissues
Hernia mesh failure and complications may require surgery and extended treatment. In some cases, the results can be life-altering. If you experienced pain or injury due to defective hernia mesh, you could file a claim for your losses.
Causes of Hernia Mesh Failure and Complications

Some hernia repairs can be conducted using surgical sutures. However, hernia mesh is the most common repair method for large hernias. When it works as intended, hernia mesh provides support for the weak tissue around the hernia. The mesh acts as a scaffolding for new tissue to heal the existing hernia and reduce the potential for re-occurrence.
The following factors can contribute to hernia mesh failure and complications:
Hernia Size and Location
According to a study in the World Journal of Surgery, larger ventral hernias have a greater potential for hernia repair complications. In addition, complications may occur when hernias are in areas where the patient bends, turns, and twists.
Hernia Mesh Materials
Hernia mesh is often manufactured using synthetic materials such as polyester, polypropylene, and expanded polytetrafluoroethylene. When the materials are not biocompatible, the patient's body may reject the mesh.
Even when the mesh is not rejected by the patient's immune system, it can cause irritation and inflammation. Materials that are too rigid may puncture nearby tissues, while materials that are too flexible may fail to adequately support the tissue surrounding the hernia.
Animal-based hernia mesh materials are more biocompatible, which can reduce the potential for rejection and inflammation. The mesh dissolves over time as the patient's body absorbs it. However, if the mesh dissolves too quickly, there may not be enough new tissue to support the area around the hernia. This may cause the hernia to reoccur.
Poor Design, Faulty Manufacturing, and Misrepresentation of Risks
In some cases, manufacturers of hernia mesh products did not conduct sufficient research and testing when they created new hernia mesh. These products were marketed as useful solutions for hernia repairs.
When problems arose, the FDA recalled or requested the recall of numerous hernia mesh products. Unfortunately, individuals who already received these faulty mesh implants were not notified by the manufacturers.
As a result of these design defects, manufacturing defects, and failure to warn, thousands of patients who received hernia mesh repairs suffered severe health complications. Following the FDA recalls, many victims of hernia mesh complications filed lawsuits against the manufacturers for negligence.
Consult a Hernia Mesh Lawsuit Attorney
If you or someone you love underwent hernia mesh repair surgery and experienced complications or mesh failure, you may have grounds to pursue compensation in a class action or personal injury lawsuit. Call 1.844.44TORTS (1.844.448.6787) or fill out our online form to arrange a free case evaluation with a mass torts lawyer who handles hernia mesh lawsuits. The mass torts attorneys in our network understand the complex nature of hernia mesh class action claims and can guide you throughout the process.