4 Ways to Prove Your Defective Drug Claims
Prescription Drug Injuries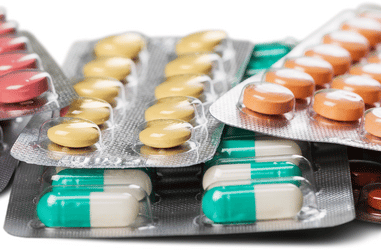 Pursuing a faulty medication case requires showing that a problem with a drug caused you harm. Four ways to prove a defective drug claim include identifying the defect that caused the injury, proving that the injury exists, tying the two together through evidence, and consulting experts.
Although every case will forge its own path, these tips can help demonstrate what happened to you and why you deserve compensation.
Steps to Prove a Defective Drug Injured You

The process of proving a defective drug claim is similar to other forms of personal injury. However, you don't always have to prove the company was negligent, just that your injuries and the medication are linked.
This is called strict liability. Intent doesn't matter—what matters is that the product was defective and someone was hurt.
The Key Is Connecting Injuries to Medications
You must suffer an injury to pursue a defective drug case. Just being put at risk of a harmful side effect or other injury isn't enough. In fact, you and your legal team must demonstrate that:
You took a prescription medication.
That medication was defective in some way.
You suffered injuries from that defective medication.
You deserve compensation for your losses.
Below are four steps you can take to demonstrate those elements.
Identify the Defect in the Drug That Caused Your Injuries
"Defective" can mean many things. Determining the type of defect in your case is one of the crucial ways to prove your defective drug claim, as it can inform how you prove your claim.
Failure to Fix or Warn About a Known Problem
Drug companies are sometimes made aware of an issue but don't address it in time. One example is thalidomide. Used as a sleep aid, it was given to pregnant women to help with morning sickness, but it caused thousands of birth injuries. The drug company initially defended the medication and even hired doctors to advocate for them.
The basis for other medication liability claims includes:
Insufficient testing to vet a medication before it was sold
Side effects that appeared after the drug was on the market
Issues that affect certain people who take the drug, like pregnant women
Interactions with other medications or medical conditions
While thalidomide is an extreme example, you could still have a case if your injuries are related to one of the above defects.
Manufacturing Errors That Cause Harm
Medication defects in this category include:
Contamination
Improper shipping
Damaged packaging
Mislabeling
One example of this type of drug defect is Zantac, which was found to contain probable carcinogen NDMA. Eventually, the U.S. Food and Drug Administration (FDA) recalled the medication. These defects can affect all forms of the drug, specific lots, or even just one bottle that was poorly labeled or stored.
Advertising Oversight That Causes Injuries
Companies must provide adequate information for consumers to make informed decisions. Drug defect claims in this area are based around:
Lack of warnings
Poor labeling
Lack of or unclear instructions
"Off-label" use
Off-label use refers to when doctors prescribe a medication that is approved for something else, like using beta-blockers to treat anxiety. While this is a common practice, it can cause injuries.
Help Prove Your Defective Drug Claim by Proving Your Injury Exists
While this may seem straightforward, liable parties may argue you aren't injured or that your injuries weren't caused by this drug. Proving you were hurt is, therefore, a crucial early step.
Evidence to back up your claims can encompass:
Records of doctor visits
Specialist consultations
Notes from a doctor or nurse
Diagnostic tests and imaging
Insurance claims
Receipts and bills
Paperwork, in particular, can provide important information like dates and diagnoses. A defective drug injuries attorney in our network can help you obtain records.
Gather Evidence That Ties Your Injuries to the Defective Drug
Once you have proof of a drug's defect and your injuries, the next step to prove your defective drug claim is showing the connection between the two through:
Photos of injuries or adverse reactions
Medical and pharmaceutical records
Proof of treatment for injuries
Witness testimony from friends, family, or coworkers
Timeline of symptoms and doctor visits
For instance, if you suffered injury from a defective drug that was later recalled, records of having the medication prescribed and filled can prove you took it. A timeline of when you took it and when you received treatment for injuries can establish a connection.
Evidence Also Helps Identify Your Losses
All the evidence you compile can do more than prove you were injured by a medication. Medical records, receipts, and witness testimony can illustrate areas that warrant compensation for:
Diagnosis and treatment
New medication
Rehabilitation
Lost income
Pain and suffering
Know When to Ask for Help in Your Defective Drug Claim
Some defects result from complex chemistry. Others cause specific medical conditions through processes that are too technical for laymen. For those reasons, many medical injury cases can benefit from expert analysis and testimony.
To help prove your defective drug claim, you can ask for help from:
Doctors
Nurses
Specialists
Chemists
Drug manufacturers
These authorities can provide input and even testify on your behalf, lending credence to your claim.
Attorneys Can Make Connections
Lawyers in our network can help connect you to these experts and other resources. In fact, don't be afraid to reach out to an attorney at any time. They can help with:
Gathering evidence of injuries and their link to a drug
Filling out defective drug claim or lawsuit paperwork
Forming and explaining their case strategy
Communicating with drug company representatives and lawyers
Assisting you with treatment and putting you in touch with resources
Consulting experts when necessary to bolster your case
An attorney can operate as your representative, standing in for you in legal matters.
Use Our Network to Learn More About Proof for a Defective Drug Claim
The mass torts attorneys in our network can provide personalized information about ways to prove a defective drug case. Call us at 1.844.44TORTS (1.844.448.6787) or fill out our contact form today to receive a free evaluation of your case.