Five Most Common Types of Damages in Mass Tort Cases
Mass Torts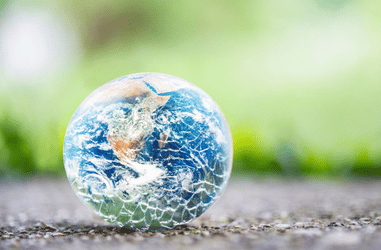 Common damages in mass tort cases include medical bills, long-term expenses, income losses, non-economic damages, and wrongful death-related expenses. Each of these damages intends to compensate an injured person after they suffer losses because of another party's actions.
Yet, while these are the most common types of compensable damages in mass tort cases, how much you can recover depends on your circumstances.
Five Recoverable Damages in Mass Tort Cases

Some compensable losses in your case may comprise:
Medical Bills
Compensation can cover both past and future healthcare expenses, including:
Diagnostic testing and imaging scans
Specialist consultations
Surgery and hospital stays
Rehabilitation and therapy
Pharmaceuticals and medical equipment
The specific healthcare expenses you can recover ultimately depend on the condition you suffered. For instance, if you took Zantac and developed cancer, you could seek financial recovery that accounts for chemotherapy and other related expenses.
Out-of-Pocket Expenses
You may have already spent your own money on some expenses related to your medical treatment and overall condition. Yet, you can pursue compensation for all of them. Examples include:
Pain management treatments
Medical equipment, including wheelchairs
Over-the-counter medications
In-home modifications, like wheelchair ramps
Psychological counseling
Continuing therapies
Some claimants overlook these expenses, writing them off as an inevitable part of being sick. However, each of these losses is compensable through a mass tort case. You could even recover damages not listed here.
Income Losses
Suffering an injury or illness because of another party's negligence could put you out of work, either long-term or temporarily. A settlement or court award could comprise lost:
Wages/salary
Freelance income
Side revenue
Vacation or sick days
Tips
Commissions
Bonuses
Promotions
You can also seek loss of future earning capacity. If your condition renders you unable to earn the same income as before, you can seek the difference.
Non-Economic Damages
Non-economic damages account for losses that don't come with inherent dollar values. They're still compensable, however. Examples include:
Pain and suffering
Emotional distress
Mental anguish
Disfigurement
Disability
Diminished quality of life
These damages intend to address the mental and emotional toll of facing a life-threatening disease.
Wrongful Death-Related Expenses
Mass torts can take time, and some conditions prove fatal before a case resolves. If you lost a loved one, you could have the right to file a wrongful death lawsuit against those responsible. Compensable wrongful death-related expenses include:
Funeral, burial, and cremation costs
Lost income from the deceased
The decedent's pain and suffering
Your pain and suffering
Loss of companionship
Loss of the decedent's guidance and support
Navigating grief and a legal case is a lot for one family to handle. You can enlist the help of a mass torts attorney to learn more.
Your Settlement or Court Award's Value Depends on Your Situation
Many people often wonder how much they can recover through a mass tort. The fact is, every person's case comes with its own dollar value. If you partner with a lawyer, they can consider the following factors when calculating what you need:
Your Condition's Severity
The more severe your condition, the higher your medical bills could be. For instance, according to National Public Radio (NPR), treating cancer can cost more than $30,000 a year. Your settlement or court award should reflect your past, present, and future medical needs.
Your Out-of-Pocket Expenses
You may have already spent money on things related to your condition. You deserve to seek compensation for those expenses. As noted, these things could include in-home renovations, ongoing therapy, and pain management techniques.
How Much Time You Missed from Work
A serious injury can cause you to miss work and lose income. How much time you missed from work can ultimately affect how much you can seek from the liable party. When an attorney evaluates your case, they'll look at your employment records to learn about what you're owed. Then, they can request an accurate sum from those responsible and advocate for the best possible outcome.
You Need Evidence to Recover Damages in a Mass Tort Case
To recover damages in a mass tort, you need evidence, which may comprise:
Medical records
Diagnostic tests
Doctors' testimony
Expert analysis
Employment records
Military service records
Photos of your injuries (or scans, if you have internal conditions)
Receipts
Medication scripts
When you partner with a lawyer, they may find and use information other than the items listed here.
You Have a Limited Time to Seek Damages Through a Mass Tort
Every state has a deadline that dictates how long injured claimants have to file lawsuits. Those deadlines can get tricky when they come to mass torts, however. By initiating prompt legal action, you can protect your right to damages and act within the applicable deadline.
In addition to complying with your case's filing deadline, a lawyer can also:
Manage all case-related communications
File your case in the appropriate court
Identify the liable party
Determine a suitable course of action
Calculate your damages
Protect your legal rights
Advocate for what you need
Apply civil laws to your case
Many personal injury lawyers operate on a contingency-fee basis. This means they don't charge anything upfront to manage mass tort cases. They only take their attorney's fees if they recoup damages.
Learn More Today About Common Types of Mass Tort Damages
Mass Torts attorneys, including ones from our network, identify mass tort damages on a case-by-case basis. How much you can seek through legal action ultimately depends on your situation, and you deserve every dime.
Get help now with a complimentary consultation by calling 1.844.44TORTS (1.844.448.6787). You can speak to a legal representative about your options at your earliest convenience. During this no-obligation conversation, you can get answers to all of your questions all at no cost.