What Are the Benefits of Hiring a Mass Tort Lawyer
News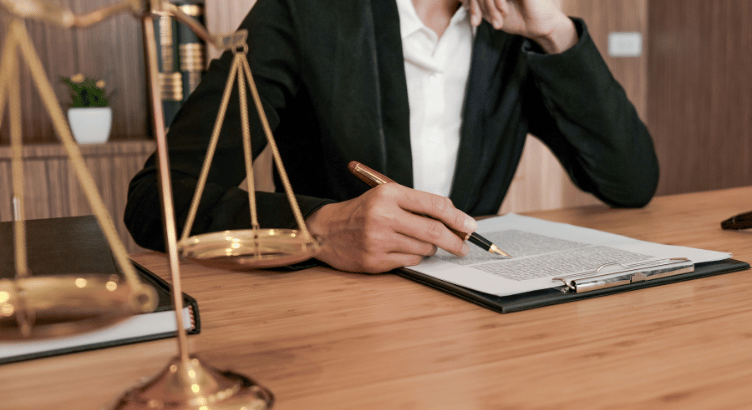 There are many benefits of hiring a mass tort lawyer. Yet, one of the greatest benefits is peace of mind. Mass torts come with many obligations that most people can't manage on their own, from filing the lawsuit to arguing in court. A lawyer with experience in mass tort cases can take care of the legal process and everything it entails.
If you suffered injuries because of a defective product, dangerous medication, or another incident, you deserve legal representation. Here, you can learn more about the benefits of hiring a mass tort lawyer and what it could mean for your situation. You can also learn more about how mass torts work and how you could recover compensation for your losses.
What Does a Mass Tort Lawyer Do?

A mass tort is a legal action many people can take against the same defendant who caused their injuries or illnesses. A mass tort is similar to a class action lawsuit because it involves multiple plaintiffs. However, they are different because each individual receives their own settlement in a mass tort. This is different than in a class action lawsuit, there is one settlement, and the plaintiffs split it equally.
Here are some benefits of seeking a mass tort lawyer's help:
They investigate what caused your condition and gather evidence to prove what caused the injury. They can build a case against the liable party through their investigation.
They can identify your compensable losses and determine how much they're worth. Using documentation, such as medical bills and your employment records, they can assert what fair compensation looks like.
Sometimes, injured plaintiffs don't have to file a mass tort. If they can present compelling evidence to the liable party, they could reach an out-of-court settlement. This would make litigation unnecessary and possibly offer compensation sooner.
If an out-of-court settlement isn't on the horizon, a mass tort attorney can file the appropriate paperwork to start or join a mass tort.
Mass tort cases are slightly more complicated than a typical lawsuit because they can consolidate into multi-district litigation (MDL). Because of the legal complexities, it could be wise to hire an attorney to manage the process on your behalf.
The Three Benefits of Hiring a Mass Tort Lawyer
Handling a mass tort case without an attorney could cause someone to miss out on recovering fair compensation for their injuries. Not only are there many requirements to join a mass tort, but there are also many deadlines to follow some of which aren't clear.
While you consider your legal options, you should also consider how a lawyer could help. Three benefits of hiring a lawyer include:
They Can Identify Other Plaintiffs
To file a mass tort claim, the plaintiff must identify other plaintiffs who have suffered harm because of the same defendant. An attorney can research to determine if there are other similar cases and connect with those attorneys. Attorneys know how to perform the necessary outreach to find other similar plaintiffs. The more people involved in your mass tort, the stronger your case could be.
They Have Knowledge and Experience Working on Mass Tort Cases
Mass tort claims are highly complex. A mass tort attorney can help their client navigate the complicated legal issues that could arise with their case. They can also ensure they properly file any necessary paperwork to join the MDL. Finally, a mass tort attorney can represent the injured party through an MDL and ensure they take all the appropriate steps, so they can take advantage of their opportunity to recover compensation.
In an MDL, the courts consolidate cases from multiple federal districts into one district court. Within this court, one judge will preside over the discovery and pretrial procedures. These procedures will apply to every case. Another benefit of an MDL is that it can lower legal costs because many attorneys combine their evidence and don't have to build a case entirely on their own.
Then, an attorney can fight for their individual client to recover compensation. They can provide evidence of their client's losses and fight to recover damages on their behalf.
They Can Face the Large Corporate Legal Team You're Up Against
Mass torts can involve powerful companies. Large corporations typically have the financial capabilities to hire experienced legal teams to defend them. An attorney who has handled many mass tort cases has likely gone up against many corporate giants and isn't afraid to stand up to them.
Fighting against these legal teams alone could leave someone vulnerable to losing their case and not recovering any compensation for their injuries.
You Can Secure a Mass Tort Attorney's Help at No Charge

One of the largest benefits of hiring a mass tort attorney is that clients typically don't have to pay anything upfront or out of pocket. Many mass tort attorneys offer the following:
Free consultations: At no cost, an injured person can speak to an attorney about their case. Here, they can learn whether a mass tort meets their goals. They can also learn more about the benefits of partnering with a lawyer and what it could mean for their case.
Help on a contingency-fee basis: Many mass tort attorneys operate on a contingency-fee basis. In this arrangement, they get a percentage of your settlement or court award. If your case doesn't yield a favorable outcome, you pay nothing.
These arrangements allow injury victims to hold the liable party accountable without worrying about cost.
Learn More About the Benefits of Hiring a Mass Tort Lawyer
Hiring a mass tort attorney has many benefits. A mass torts lawyer can help you recover compensation for your injuries by providing solid evidence. They can also stand up for your rights against powerful attorneys in court. You can learn more about working with a mass torts attorney by calling 1.844.44TORTS(1.844.448.6787). Here, you can get answers to your questions and put your mind at ease.