What Are the Side Effects of Long-Term Use of Zantac
Prescription Drug Injuries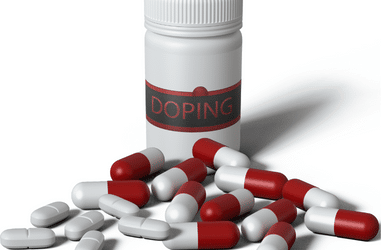 Used to treat heartburn and indigestion, Zantac, also known as ranitidine, has since been linked to serious side effects, including gastrointestinal symptoms, liver damage, and bladder cancer. These risks sparked a recall. If you suffered side effects from long-term use of Zantac, you could have a case against the manufacturer to compensate you for illness or injury costs.
Common and Rare Side Effects of Zantac

All medications carry the risk of some side effects, which can vary from mild to severe. MedlinePlus lists the most common side effects of Zantac as:
Headache
Constipation
Diarrhea
Nausea or vomiting
Abdominal pain
Like many other medications, minor side effects of Zantac diminish over time, but you can discuss any adverse reactions you experienced with your doctor to understand the long-term ramifications. In rare cases, ranitidine users suffered serious reactions.
Cardiovascular Side Effects
According to the National Library of Medicine's StatPearls, some reported side effects in this category included abnormally slow or fast heart rate. Some ranitidine users also reported suffering from a condition called atrioventricular block, an interruption of impulse transmissions in part of the heart.
Central Nervous System Side Effects
Long-term Zantac use could have caused side effects that impacted the nervous system, like:
Dizziness or vertigo
Sleep issues
Confusion or agitation
Hallucinations
Sleep issues included difficulty going to sleep and staying awake. These could have significantly affected the patient's quality of life but may also have diminished as time went on.
Other Rare Side Effects
Ranitidine could also cause:
Issues with sex life
Breast enlargement
Rash
Hair loss
Pneumonia
It's possible you experienced a reaction not listed here. That doesn't mean your symptoms weren't linked to the drug, so check with your doctor to learn more.
Possible Side Effects of Zantac's NDMA Contamination
In 2020, the U.S. Food and Drug Administration (FDA) ordered Zantac off the shelves due to contamination of a chemical called N-Nitrosodimethylamine (NDMA). Reports say the amount of NDMA in Zantac could increase over time, reaching an unhealthy level.
NDMA can occur naturally, but it can also occur as a byproduct of manufacturing, as was the case with Zantac. It is considered a toxin and a pollutant by the U.S. Environmental Protection Agency (EPA), as well as a probable human carcinogen.
Understandably, finding this chemical in a commonly available medication used by millions is a cause for concern. Those who have used Zantac, especially for long periods of time, should learn about the possible health effects of exposure to NDMA.
What Does NDMA Exposure Do?
According to the EPA, symptoms of overexposure to NDMA include:
Headache
Fever
Nausea
Vomiting
Abdominal cramps
Reduced kidney function
Reduced lung function
Dizziness
Effect on the Liver
As Healthline reports, NDMA is particularly bad for the liver. Yet even without the NDMA contamination, StatPearls lists liver problems as a possible Zantac side effect. Clinical trials for the drug reported cases of hepatitis and even liver failure.
If you suffer from liver problems following regular Zantac use, a doctor can investigate the drug's possible role in your condition. Make sure to mention how long you took the medication and when your symptoms started.
NDMA Is a Probable Carcinogen – What Does That Mean?
This chemical is a known animal carcinogen and a possible human carcinogen. That means that studies have shown it to cause cancer in lab animals, such as rats and mice.
For humans, the Centers for Disease Control and Prevention (CDC) reports that there is a link between workers exposed to NDMA in an occupational setting and a greater risk of the following cancers:
Liver
Stomach
Bladder
Prostate
However, note that these are for people exposed to NDMA at work, not from taking a medication. The FDA's Zantac FAQ section claims that someone who used the drug daily at the acceptable limit for 70 years is not likely to experience a higher risk of cancer.
Nonetheless, for those worried about the side effects of using Zantac long-term, taking the drug could put you at an increased risk of developing certain cancers. In fact, a recent study in the American Journal of Gastroenterology found evidence of an increased risk of bladder cancer. Victims of bladder cancer who used Zantac have pursued legal action as a result.
Your Options If You Suffered Serious Side Effects From Zantac
Rather than a new development posing a potential danger, USA Today reports that the NDMA contamination of Zantac has likely been a problem since the 1980s. Millions of people were potentially exposed to a probable human carcinogen while taking the drug.
As a result, if you suffered health complications you believe were due to long-term Zantac usage, you are not alone and may have legal options to explore. Defective drugs due to contamination can form the basis of a lawsuit. Given that some studies expressed concern about Zantac and NMDA decades ago, injured parties could have a case against the manufacturers.
Other side effects of Zantac could also provide grounds for a defective drug claim. If you and your attorney can link your injuries or illness to the medication, you could pursue compensation.
An Attorney From Our Network Can Explore Your Legal Options
A defective drug claim lawyer can represent you in a case against a ranitidine manufacturer. That representation includes:
Help with connecting your illness to the medication
Collection of evidence, records, and testimony
Connection to specialists in Zantac cases
Assistance in understanding legal or medical terms
Communication with drug companies and lawyers
Defense against any attempts to discredit you
Support for you through treatment
Identification of losses eligible for compensation
Explanation of filing and other case deadlines
Your attorney can also answer any specific questions about long-term Zantac use side effects and how they relate to your case.
Learn More About Zantac Side Effects and Your Rights
Our network of mass torts attorneys can provide information about actions you can take if you suffered illness or injury from taking Zantac or its generic form, ranitidine. You can fill out a contact form to learn more or call us at 1.844.44TORTS (1.844.448.6787). Your case evaluation is free, so there's no need to wait!