A Simple Guide to Paragard Lawsuits and Settlements
Medical Devices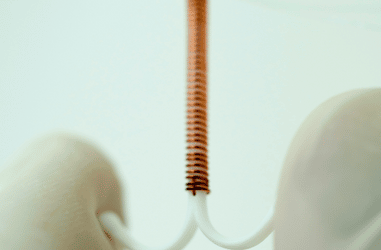 More women continue to sustain injuries from the Paragard intrauterine device (IUD), and more women are talking to attorneys about their options for joining a Paragard lawsuit. So far, no settlements have been made – however, that doesn't mean settlements won't start occurring in the near future. 
Women who sustained injuries from a Paragard IUD can file a lawsuit against the manufacturer for the damage the device caused during its use or removal. The network of attorneys at Mass Torts Central is working hard to identify women affected by Paragard IUDs and help them recover the compensation they deserve. 
What Is the Paragard IUD?
The Paragard IUD is a contraceptive used to prevent pregnancy. A medical professional implants the device into the uterus, where it can stay for up to 10 years and be removed at any time.
Paragard manufacturers describe their IUD as: 
100% hormone-free and prevents pregnancy without the use of artificial hormones
One of the most effective forms of birth control available (over 99% effective). 
Only contains one simple active ingredient: copper 
The only IUD the U.S. Food and Drug Administration (FDA) has approved for over 30 years
Small and flexible – once a doctor places it inside the uterus, the patient should not feel it at all and only needs to go back to the doctor once more to ensure it remains in the same place
Problems with the Paragard IUD
The problems with the Paragard IUD mainly occur when a medical professional attempts to remove it from the uterus. In many cases, the IUD breaks during removal, leaving pieces of the IUD in the uterus that can cause major problems. The woman also might have to endure additional procedures to attempt to remove the IUD, causing further injury or costs.
Major Complications Associated With the Paragard IUD
Mayo Clinic reports there are potential risks to using the Paragard IUD. Minor risks or complications can include: 
Bleeding between periods
Cramping
Heavy bleeding 
Severe menstrual pain 
These risks apply to anyone, even when the device functions correctly. However, serious chronic health issues can occur when the IUD malfunctions and breaks inside of a woman's body, including: 
Vaginal bleeding – If f the IUD breaks and leaves scar tissue, vaginal bleeding can continue for many years to come. Sometimes, the injured woman requires surgery to fix the issue causing the bleeding. 
Infertility – The broken pieces of the IUD can puncture the uterine wall, damaging the uterus and leaving scar tissue that can make it difficult for an embryo to implant. 
Pelvic inflammatory disease – This infection of the female reproductive organs can be mild or severe. Symptoms may include pain during sex, heavy discharge, fever, and frequent urination. More severe symptoms include severe pain in the lower abdomen, nausea, vomiting, fever over 101 degrees, and foul vaginal discharge. 
Infection – A broken piece of the IUD can lead to infection. If left untreated, this infection can cause further damage to the uterus and other organs, resulting in infertility or chronic abdominal pain. 
The treatment for these issues varies based on the reason for the woman's symptoms. First and foremost, it is important to remove the broken piece(s) of the IUD from the body. In rare cases, the Paragard IUD has been linked to a brain injury called intracranial hypertension. Treatment for this brain injury could include surgery to remove fluid from the brain, which can cause life-altering complications. 
Have There Been Any Settlements in the Paragard Lawsuits?
As of now, no settlements have been made. However, there are many active Paragard lawsuits, such as the ones filed by:
Georgia Bowers – Georgia filed a lawsuit in September 2020 after her Paragard IUD broke during removal. She originally wanted the device out because it did not stay positioned correctly. When the doctor attempted to take it out, the IUD broke, leaving pieces inside her uterus. During a colposcopy, her doctor tried to remove the pieces but couldn't.
Carley Tredway – Carley also filed a lawsuit against the makers of Paragard in September 2020. She attempted to have her Paragard IUD removed in 2018, but one arm broke off during the removal procedure and remained in her uterus. She had to undergo a separate procedure called a hysteroscopy to remove the other arm of the IUD. 
These are just a few examples of Paragard lawsuits filed by injured women. Thousands of other women have sustained injuries from this device. Yet Paragard manufacturers still have not issued a voluntary recall or given adequate warnings to users of the device. As long as the makers of the Paragard IUD keep the product available, more injuries will likely occur and more lawsuits will get filed. 
When multiple people suffer the same injuries because of the same product, it is considered a mass tort issue. Our network of attorneys plans to keep working until this IUD is off the market or the manufacturers provide adequate warnings. Women who trust pharmaceutical companies deserve to know the risks of the products they put into their bodies.
More Than 3,000 Women Have Filed Complaints with the FDA
The FDA has received more than 3,000 complaints about the Paragard IUD and the serious health issues it can cause. Over half of these complaints are from women suffering from severe complications. Many of these complications occurred because the device broke when the doctor attempted to remove it. 
Broken IUD pieces can puncture the uterine wall and other organs, causing severe pain and damage. They can even migrate to other parts of the body, forcing women to undergo surgery to remove the pieces and repair any scar tissue. 
Are Paragard Lawsuits Individual Lawsuits or Class Action Lawsuits?
Currently, there is no class action lawsuit against Paragard. Instead, attorneys are working with individual women who sustained injuries from the device. At this point, each plaintiff retains their own lawyer. However, some do have the option of joining the current multidistrict litigation (MDL) against Teva Pharmaceuticals and CooperSurgical, the manufacturers of Paragard.
Class action lawsuits combine individual plaintiffs into a single lawsuit. In MDLs, the court groups similar cases together and decides them in one court – in this case, the U.S. District Court for the Northern District of Georgia. Speaking to a medical device lawsuit lawyer can help injured women understand their legal rights and options moving forward, including filing a lawsuit.
Why File a ParaGard Lawsuit?
If you suffered injuries because of the Paragard IUD, you should consider filing a lawsuit. Not only could you hold the manufacturers of Paragard accountable, but you could also recover compensation for the damages you incurred. These may include:
Medical expenses, especially if you had to pay out-of-pocket for medical care to remove the broken device through a separate procedure. You can include any other medical expenses you incurred in your damages. 
Future medical expenses if your injuries will require treatment far after the parties agree to a settlement. The Paragard IUD sometimes inflicts life-altering injuries that could require treatment for many years to come. 
Lost income if you missed work because of your injuries or because of the procedures or surgeries you had to undergo to remove the device and/or repair the damage it caused. 
Pain and suffering if you suffer from severe pain, anguish, or discomfort because of your injuries.
Emotional distress if you suffer from negative psychological impacts such as anxiety, depression, or sleep issues because of your injuries. 
A personal injury attorney from our network can help you through every step of your case, including gathering the evidence needed to prove the Paragard IUD caused your injuries – and therefore, the makers of Paragard are liable.
Paragard IUD Settlements: What to Expect and When
Many women have already sued the manufacturers of the Paragard IUD for not properly warning them about the risks of using the device. Because no settlements have been made yet, it's still too early to tell what injured victims should expect to win. The compensation amounts will likely vary based on the severity of the injuries the women incurred. 
To date, there is no average settlement amount for Paragard lawsuits. However, an attorney from our network can review your damages to determine the estimated value of a settlement agreement for you. Connecting with a personal injury lawyer today can give you a much better idea of how much compensation you might recover.
About Mass Torts Central
At Mass Torts Central, our mission is to help injured people explore their rights in mass tort lawsuits. We believe that injured people should have the ability to hold pharmaceutical companies, product manufacturers, and other parties accountable for the harm their products cause. 
We also believe that it's essential to raise awareness when there are harmful or toxic products sold on the market without adequate warnings. The attorneys in our network understand the damage these products can cause and help people who deal with expensive medical bills or pain and suffering as a result. 
Some companies continue to keep their products on the shelves – even when they know they are harmful – to avoid losing profits. When unsafe products stay on the shelves without adequate warning or a voluntary recall, our network of attorneys is ready to step in. We want to protect consumers and hold these companies liable for their negligence. 
Why Contact the Attorneys in Our Network?
There are multiple benefits to letting us help you, including:
We offer free case evaluations so you can learn about your legal options without having to worry about any upfront fees or out-of-pocket costs.
The attorneys in our network can represent you throughout the entirety of your case. They know mass torts law and how to negotiate with opposing attorneys to reach a fair settlement.
The idea of taking on the manufacturers of Paragard on your own probably sounds overwhelming. You don't have to fight this battle yourself – an attorney from our network can provide you with guidance, support, and legal advice to help you move forward. 
Contact An Attorney From Our Network Today
If you used the Paragard copper IUD and experienced complications because the device broke, the attorneys in our network are here for you. We can help you recover compensation for the injuries you sustained and the expenses you had to pay from your own pocket. To learn more about your legal options, contact Mass Torts Central today for a free consultation. 
During the consultation, you can explain the injuries you suffered and share how the Paragard IUD has impacted your life. The attorneys in our network want to hold the manufacturers of Paragard accountable for harming you and so many others. Contact us now so we can start working on getting you the compensation you deserve.