Alabama Counties to receive $98.4 million from 3M
News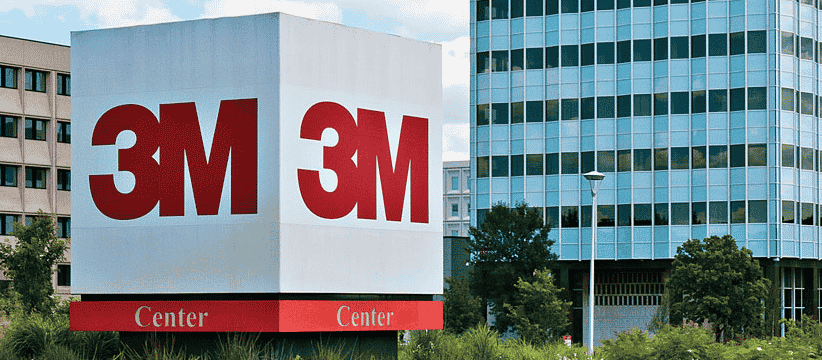 American multinational conglomerate corporation 3M has agreed to a $98.4 million settlement for contaminating Alabama's Morgan County with "forever chemicals," according to coverage in AL.com. The ball now lies in the court of Decatur, Morgan County, and Decatur Utilities officials to approve the proposed settlement. Governing bodies for Decatur and Morgan County will meet on October 25, 2021, to discuss the offer. 
The proposed settlement aims to resolve two civil lawsuits alleging that 3M released per- and polyfluoroalkyl substances (PFAS) from its Decatur plant over decades of manufacturing the toxic chemicals. 
How the 3M settlement breaks down
According to a press release from the City of Decatur, the proposed 3M settlement accounts for the following:
$35 million: to replace the Aquadome complex
$25 million: to Decatur, Morgan County, and Decatur Utilities
$22.2 million: to cap specified cells of the Decatur Morgan County Regional Landfill
$9.2 million: to reimburse historical PFAS costs
$7 million: to cover Decatur Utilities' future sludge disposal costs
What's this about a new rec facility?
As WHNT News 19 reported in May of 2020, PFAS chemical contamination at the former Brookhaven Middle School prompted the sale of the property to 3M. The transaction landed the school board $1.25 million. 
Despite its proximity to Brookhaven, Decatur's Aquadome Recreation Center was not sold. The recreation facility had been built on a PFAS-contaminated Decatur landfill that shut down in the 1950s. The lion's share of 3M's proposed settlement is to replace the Aquadome with a new recreational facility featuring ball fields and an indoor swimming pool. 
Although the City of Decatur and 3M were co-defendants in 3M lawsuits, city officials joined in suing 3M to clean up the toxic chemicals. 
The toxic problem of PFAS
PFAS chemicals sit at the heart of these massive 3M litigations. The substances are often used to manufacture stain-, grease-, and water-resistant products, including non-stick cookware, stain-resistant carpets, grease-resistant food packaging, and fire-fighting foam. 
The nickname "forever chemicals" refers to the fact that these substances do not break down. Instead, they cling to the natural environment, and once inside the human body, the chemicals build up within tissue. Studies have linked the chemicals to numerous cancers and other health problems, including developmental issues for babies and metabolic issues. 
Starting in 2000, manufacturers began phasing out their PFAS production. However, in 2016, the U.S. Environmental Protection Agency (EPA) issued a health advisory to the public warning about the dangers of PFAS in contaminated water supplies. The advisory stated that this type of contamination tends to be "localized" and connected with specific industrial facilities that manufactured the chemicals or used them to make other products or for the purpose of fighting fires. 
3M also to cover investigation costs
3M will pay the tab for investigating groundwater contamination at the Decatur Morgan County Regional Landfill, AL.com further reports. This financial responsibility also includes covering remediation work that could arise from three closed landfill facilities in Decatur, as well as the costs of groundwater treatment. 
Joining a mass tort case
When a company is responsible for harming multiple people with a defective product or negligent practice, victims can join their cases and seek compensation together. Sharing resources through a mass tort can help hold the company accountable. Fill out our contact form for help with your case or call 1-844-448-6787 for a free consultation.