What Is the Average Settlement for Talcum Powder Lawsuits?
News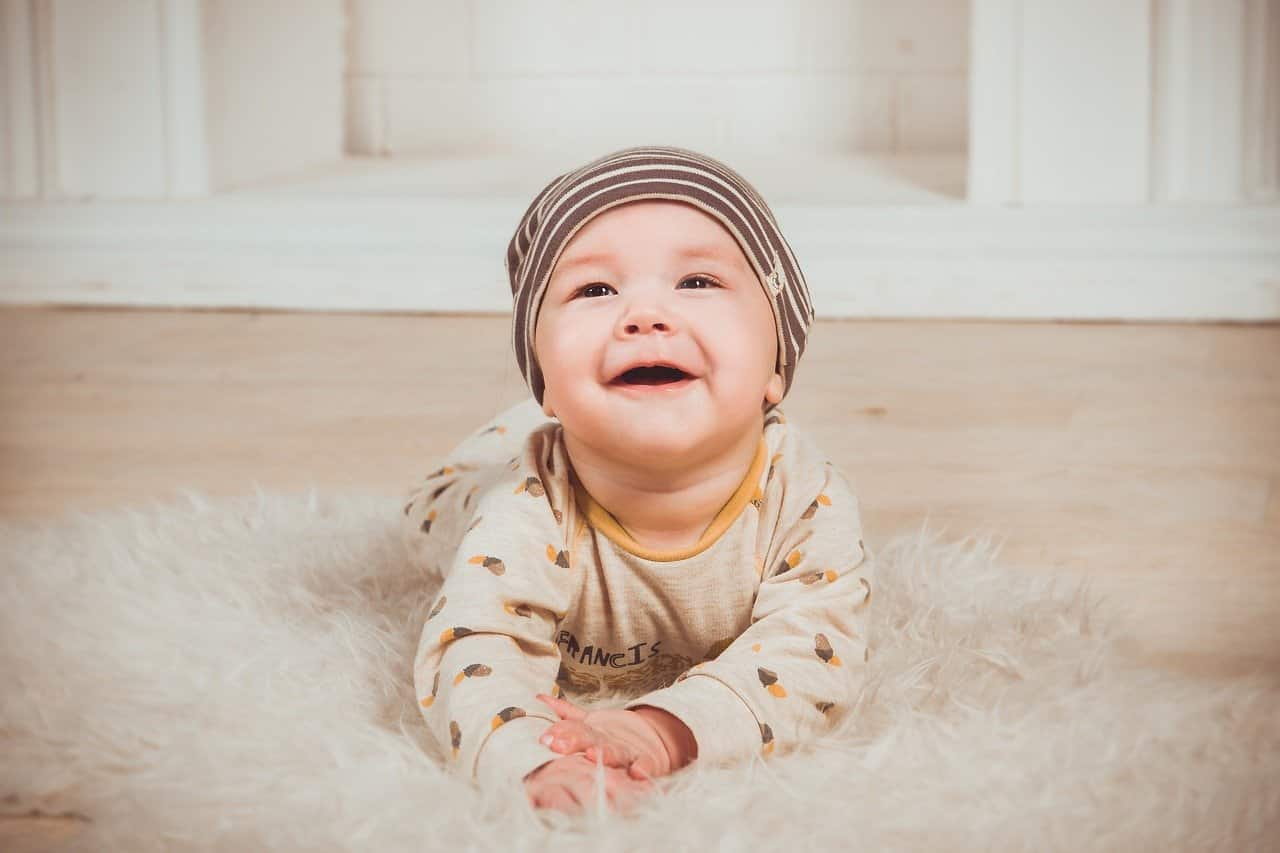 If you or someone you love is considering filing a lawsuit against Johnson & Johnson after being diagnosed with ovarian cancer, you may want to know what the average settlement for talcum powder lawsuits is and how much compensation you could receive. The answer to that is challenging because each case is unique.
The circumstances surrounding each plaintiff's use and history with the product make predicting a guaranteed amount of compensation impossible. However, by looking at past case outcomes and the damages awarded, we can make educated guesses about possible outcomes.
Global Settlement Has Not Yet Been Reached
Like many product liability cases where the plaintiffs number in the thousands, a global settlement is a possibility but not a guarantee. With an estimated 40,000 lawsuits, Johnson & Johnson has been working toward a strategy to reach a settlement agreement.
In February 2021, it was widely reported that Johnson & Johnson had set aside an estimated $4 billion to use in settlement agreements. In October 2020, there were reports that Johnson & Johnson would pay out at least $100 million to settle an estimated 1,000 talc lawsuit cases. At the time of the reports, no details were confirmed.
In this article, we will look at the verdicts of several noteworthy Johnson & Johnson cases, the amounts of these verdicts, and even a few appeals. This may help give a clearer idea of the possible outcomes for cases that go to trial. But to be clear, the courts have not reached or approved any settlements. In litigation, there are no guaranteed outcomes.
Potential Talcum Powder Lawsuit Settlement Amounts: What Can Plaintiffs Expect?
The past year has seen significant developments in settlement possibilities. While the possibility of a global settlement looms large, Johnson & Johnson's recent strategy has introduced some wrinkles into a possible resolution. In spring 2021, Johnson & Johnson reportedly used $100 million to settle approximately 1,000 claims, with each plaintiff receiving $100,000.
February 2022 Update
On February 9, 2022, reports emerged revealing federal bankruptcy courts will decide whether to allow Johnson & Johnson to use its controversial "Texas two-step" strategy. Under this plan, the company intends to satisfy 38,000 cases by shifting these claims to a separate business entity.
That separate company would have a worth of only $2 billion. That company would then declare bankruptcy to avoid further payouts. A decision is expected to be reached before the end of the month.
Talcum Powder Settlements
Johnson & Johnson has thus far seen several defeats in court. The verdicts awarded to plaintiffs have been extraordinary and indicate juries' dissatisfaction with the company and how it has handled these cases. But Johnson & Johnson has also successfully appealed several cases, giving it victories as well.
#1. $4.7 Billion Verdict for 22 Women (July 2018)
In July 2018, Johnson & Johnson suffered a defeat for about $4.7 billion. The verdict was awarded to 22 women who alleged the asbestos in Johnson & Johnson's talcum powder caused their ovarian cancer. The plaintiffs, awarded $550 million in compensatory damages for their medical bills and pain and suffering, claimed the company did not warn users of cancer risks associated with their powder. Another $4.14 billion was added to the verdict as punitive damages for Johnson & Johnson by the St. Louis Circuit Court jury. The verdict was hailed as the largest verdict in the talc cases at the time.
Johnson & Johnson stated after the verdict, "Johnson & Johnson remains confident that its products do not contain asbestos and do not cause ovarian cancer and intends to pursue all available appellate remedies."
The company's spokesperson, Carol Goodrich, added, "Every verdict against Johnson & Johnson in this court that has gone through the appeals process has been reversed and the multiple errors present in this trial were worse than those in the prior trials which have been reversed."
#2. Joanne Anderson v. Johnson & Johnson et al. – $25.7 Million Verdict (May 2018)
In May 2018, Johnson & Johnson suffered a loss in a California trial to the tune of $25.7 million. The lawsuit was brought by the plaintiff after claiming she was diagnosed with cancer after using Johnson & Johnson's baby powder, which was known to have talcum powder as an ingredient.
The plaintiff, Joanne Anderson, was awarded $21.7 million in compensatory damages for her mesothelioma. Asbestos exposure has been linked to that form of cancer. The Los Angeles jury also claimed the company engaged in fraudulent practices and malice. The jurors then elected to punish the company with punitive damages totaling $4 billion.
As with other defense trial losses, Johnson & Johnson stated they planned to appeal the results.
#3.  Stephen Lanzo v. Johnson & Johnson – $117 Million Verdict (April 2018)
In April 2018, plaintiff Stephen Lanzo saw his case result in an astonishing $117 million verdict in his favor. The 45-year-old Lanzo's mesothelioma cancer was linked to asbestos. Lanzo's lead counsel, Joe Satterley, revealed their case was built on Johnson & Johnson's internal documentation. The documents demonstrated the company had known since the 1960s that its powder contained asbestos.
In a statement to the press, Satterley said that "Johnson & Johnson and its supplier Imerys Talc America knew since the 1960s that the talc used in Johnson's Baby Powder contained asbestos and that this might cause the companies to face litigation risks 40 years in the future. Now, just as Johnson & Johnson's confidential documents predicted, my client, a lifelong baby powder user, developed mesothelioma."
In April 2021, a New Jersey appeals court overturned Lanzo's $117 million award and ordered that new trials be held in the case.
#4.  Lois Slemp v. Johnson & Johnson – $110 Million Verdict (May 2017)
On May 4, 2017, plaintiff Lois Slemp of Virginia won her lawsuit against Johnson & Johnson. At the time, the $110 million verdict was the fifth St. Louis trial alleging the company's asbestos-laden baby powder caused ovarian cancer in women.
Slemp used Johnson & Johnson's baby powder for over 30 years. In August 2012, Slemp was diagnosed with ovarian cancer. After a 17-day trial, jurors were convinced the company knew of its product liability and acted in negligence. It awarded $105 million in punitive damages to Slemp, with compensation for medical bills and pain and suffering totaling $5.4 million.
The jury specified Johnson & Johnson as 99% responsible. Imerys Talc America, the company that supplies the talcum powder for Johnson & Johnson, was only held 1% responsible. In a statement after the trial concluded, Slemp's legal team commented that it hoped the verdict would encourage Johnson & Johnson to stop putting "profits over people" and that the company would "acknowledge the facts" in the future.
Johnson & Johnson remarked that their victories in appeals courts reveal the link between ovarian cancer and the asbestos in their powder has been established with enough science. Based on those results, the company believed Slemp's verdict would be overturned.
#5.  Missouri Appeals Court Reverses $110 Million Talc Award
In October 2019, Johnson & Johnson was able to convince a Missouri appeals court to reverse the verdict, negating the $110 million talc verdict. *At the time, it was the fourth appeals victory in Missouri. The appellate court dismissed Slemp's case based on her residency. Slemp is a resident of Virginia, disqualifying her from pursuing a claim in Missouri.
#6.  Deborah Giannecchini v. Johnson & Johnson – $70 Million Verdict (October 2016)
In October 2016, a $70 million verdict against Johnson & Johnson was awarded in a St. Louis-based trial. Deborah Giannecchini claimed using the company's baby powder for several years was the cause of her ovarian cancer. The Modesto, California, resident was diagnosed in 2012 with ovarian cancer. Her lawsuit claimed the company was negligent in its production and advertising practices for its talcum-based powder.
Giannecchini's attorney Jim Onder said, in a statement to the Associated Press after the trial, "We are pleased the jury did the right thing. They once again reaffirmed the need for Johnson & Johnson to warn the public of the ovarian cancer risk associated with its product."
Carol Goodrich, a Johnson & Johnson spokesperson, said, "We deeply sympathize with the women and families impacted by ovarian cancer. We will appeal today's verdict because we are guided by the science, which supports the safety of Johnson's Baby Powder."
#7.  Gloria Ristesund v. Johnson & Johnson – $55 Million Verdict (May 2016)
In May 2016, plaintiff Gloria Ristesund's lawsuit against Johnson & Johnson ended in victory with a verdict totaling $55 million in damages. Ristesund claimed the company's baby powder, which contains asbestos, caused her ovarian cancer. The plaintiff sued the company after using their talcum-based powder in her genital area for several years.
The plaintiff was diagnosed with ovarian cancer in 2011. Her case against Johnson & Johnson was based on an alleged 214% increase in her likelihood of getting ovarian cancer. This percentage was presented as a result of endometriosis, her pre-existing condition.
#8.  Case Highlighted 1986 Memo About Ovarian Cancer Risks
One of the highlights of the four-week trial was a 1986 internal company memo. In it, the company allegedly knew about the ovarian cancer risks and the asbestos in its talcum powder. Jurors found the company guilty of product liability, although they did not find Johnson & Johnson guilty of conspiracy.
The company and Johnson & Johnson Consumer Inc. (Johnson & Johnson's subsidiary company) were each established as 50% responsible for the plaintiff's damages. Ristesund was awarded $5 million compensation for medical expenses, pain and suffering, and other compensatory damages. Of the $50 million in punitive damages, $15 million was assigned to the subsidiary company, while Johnson & Johnson was punished with $35 million. No fines were charged to the maker of the powder, Imerys Talc America.
After the verdict, Johnson & Johnson successfully appealed the results. The Missouri appeals court sided with the company.
Talcum Powder Lawsuit Eligibility
If you were diagnosed with ovarian cancer, endometrial cancer, ovarian cancer, or mesothelioma and are a regular user of Johnson & Johnson's talcum-based baby powder, you may be entitled to compensation. Your qualifications depend on the criteria below.
Ask yourself the following questions:
How long have you used Johnson & Johnson Baby Powder or Shower to Shower talcum powder? If you used either product on the same body area for four or more years, you may qualify to file a lawsuit.
Were you diagnosed with ovarian cancer, mesothelioma, or endometrioid ovarian cancer?
Were you diagnosed in 2009 or later?
Did you use the talcum powder before you reached menopause?
Many experts believe Johnson & Johnson is under pressure to open discussions for a global settlement. The U.S. Supreme Court denied the company's appeal of a $2.21 billion verdict in June 2021 of 22 women who claimed the powder caused their ovarian cancer. While no result is ever guaranteed, if you feel you have a case against Johnson & Johnson, a product liability law firm may help you seek financial compensation.
Understanding the Statute of Limitations for Talcum Powder Lawsuits
The Johnson & Johnson lawsuits fall under the heading of product liability. In these cases, the statute of limitations varies depending on the state. Many states currently have two-year statutes. You can check with a Mass Tort attorney what the filing deadline would be in your case
Each case's circumstances vary. Your case statute may be tied to when you were diagnosed with cancer, or it may start on the date when you were informed your cancer may be linked to Johnson & Johnson's powder.
Consult with a Mass Tort Lawsuit Attorney on Your Talcum Powder Lawsuit
Federal and testing guidelines and laws are designed to protect consumers from defective products and negligent manufacturers. Despite these safeguards, many large corporations still release harmful products, knowing they are potentially dangerous. Companies that engage in deceptive or harmful behavior need to be brought to justice. The public should never be at risk of using a company's harmful product.
If you think you have been harmed after using a company's talcum powder product, the Mass Tort Lawsuit attorneys in our network help people like you seek the justice they deserve. Every person harmed through company negligence should be compensated for the harm they endured from dangerous products.
You can review your legal options today. Contact us now by filling out our contact form for a free case evaluation.