Baby Food Lawsuit Claims Child's Autism Resulted From Heavy Metals
Toxic Heavy Metals in Baby Food
News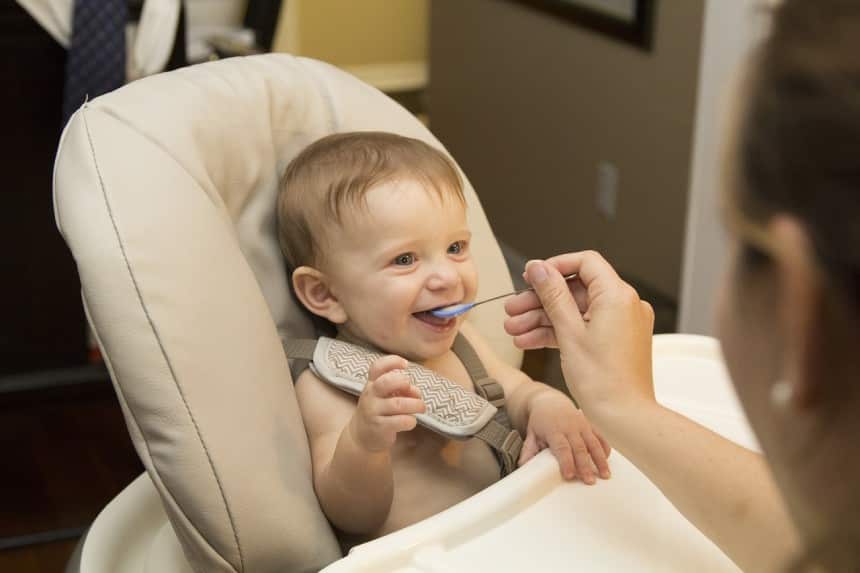 On January 31, 2022, hearings began for a landmark California case attempting to link heavy metals in baby foods to autism. The parents of Noah Cantabrana, age seven, argue that their son developed a neurological disability as a direct result of heavy metal exposure from baby food products made by Nurture, Inc., Sprout Foods, Inc., Walmart, Inc., Gerber Products Company, and others.
The United States House of Representatives released a report in February 2021 that revealed several major baby food manufacturers have long been aware of high levels of heavy metals in their products. As plaintiffs begin to file suit based on manufacturer negligence, state attorney generals and congressional representatives are calling for a more immediate response to the problem.
Major Baby Food Companies Knew About Toxic Heavy Metals in Their Products
The U.S. House of Representatives based its findings on internal reports willingly provided by four major baby food manufacturers to congressional leaders. Internal documents from these companies revealed that:
Many baby food products contain dangerous levels of heavy metals, including arsenic, mercury, lead, and cadmium.
Some manufacturers, such as Nurture, Inc., sold baby food that contained as much as 180 ppb (parts per billion) of arsenic.
Lead was present at dangerously high levels in many products. Beech-Nut Nutrition Company sold baby foods that tested at 886.9 ppb of lead.
Cadmium, another dangerous heavy metal, was present in Beech-Nut products at 344.55 ppb.
The report notes that this arsenic, lead, and cadmium levels are remarkably higher than current Food & Drug Administration (FDA) standards for other food products. For comparison, the FDA notes that bottled water should not contain more than ten ppb of arsenic.
The FDA currently only designates limits for arsenic in rice cereals, not for baby food products. This standard is set at 100 ppb. Many argue that this number remains dangerously high, and experts call for plans to reduce heavy metal levels in baby food to zero (Consumer Reports).
In response, the FDA drafted plans to work with baby food makers to reduce heavy metal content as much as possible. Known as "Closer to Zero," the plan will determine new standards for arsenic, cadmium, lead, and mercury levels by 2024.
The Link Between Baby Food and Autism: Litigation Begins
Congressional reports could play an important role in mass tort litigation against baby food manufacturers, specifically in cases claiming that heavy metals in the products caused autism in children. Plaintiffs in the Cantabrana case will present arguments that heavy metals in foods present neurotoxic hazards to developing children-and companies were aware of this danger to consumers.
Studies show that children's increased exposure to industrial chemicals, such as arsenic and lead, is responsible for a general rise in neurological damage during childhood development (Lancet Neurology). Autism may be among those neurological disabilities.
As the Cantabrana case argues, autism can cause significant behavioral dysfunction among affected children. The Centers for Disease Control & Prevention (CDC) notes that autism can affect many aspects of a child's life, from social functioning to communication patterns. Noah Cantabrana's parents are seeking damages for the challenges caused to their son and their family due to this disability.
Get Legal Help if a Dangerous Product Harmed Your Child
You may be able to bring a lawsuit against a negligent manufacturer if a dangerous product, such as baby food, harmed your child. Our team can connect you with a Mass Tort Lawsuit lawyer to help with your case. Call 1.844.448.6787.