Dangerous Drug Lawsuits: Rise in Fast-Tracked Drugs
News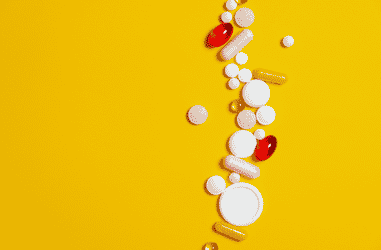 For decades, patients and pharmaceutical industry leaders have pushed for a more streamlined, faster approach to approving life-saving drugs. However, the U.S. Food & Drug Administration (FDA) is now taking a fast-track approach to approving far more than just life-saving medications. 
Increasing numbers of patients could now face higher-than-acceptable risks—and financial losses as they pay for unsafe or ineffective medications, according to the American Association for the Advancement of Science. If you were harmed by a dangerous or fast-tracked drug, such as Makena or Bextra, consider filing a lawsuit to seek compensation.
Faster FDA Approval Process Could Be Compromising Patient Safety
As increasing numbers of medications are receiving faster FDA approval, more dangerous drugs are likely being brought to market. Studies show that nearly one-third of recent FDA-approved medications have crucial safety concerns. 
According to research published in the Journal of the American Medical Association (JAMA), 71 out of 222 drugs approved by the FDA between 2001 and 2010 had significant safety issues after being released for consumer use. These 71 drugs were either recalled by the FDA or their manufacturer, required black-box warning labels to alert consumers of serious side effects, or were the subject of other safety warnings from the FDA. 
Some researchers even suggest that FDA approval is no longer a clear indication that a drug is entirely effective and safe for patient use, per National Public Radio (NPR). 
Background on FDA Fast-Track Process
The need for quicker drug approval peaked during the AIDS crisis of the 1980s, when the FDA was slow to release potentially life-saving drugs for patients with HIV. In 1992, the FDA adopted an accelerated drug approval process to help the pharmaceutical industry address unmet medical needs for serious illnesses. 
Now, even non-life saving medications, such as preterm birth medications and drugs for irritable bowel syndrome (IBS), are being approved more quickly.
This faster approval process often means that less evidence of drug safety and effectiveness is required to send a drug to market. According to NPR reports, some doctors say that shortcuts are being taken when drug companies demonstrate evidence of a drug's potential risks and effectiveness.
Patients Are Filing Lawsuits for Harm From Quickly-Approved Drugs 
Patients are taking legal action after facing a range of injuries from dangerous or fast-tracked drugs. 
Past and current lawsuits have been filed for patients who took:
Makena, a medication intended to improve a baby's health and prevent premature delivery that failed to deliver these alleged benefits for many patients and their newborn children (The New York Times)
Aduhelm, a controversial Alzheimer's medication that can cause brain bleeding, brain swelling, and other serious side effects
Bextra, an anti-inflammatory drug that could lead to increased cardiovascular health risks   
Zelnorm, a treatment for IBS that could lead to life-threatening complications, such as heart attack or stroke 
Raptiva, a drug intended to treat psoriasis that can increase a patient's risk for a fatal infection that damages the brain
Several of these medications have since been withdrawn from the market. However, if you were hurt by these drugs, you could still be able to bring a case. 
Get Legal Help if You Were Harmed by a Dangerous Drug
An attorney can help if you were injured by any of the drugs listed above or another dangerous fast-tracked drug. Fill out our contact form today to get connected with a dangerous drug lawsuit lawyer in our network.