Healthcare Cybersecurity Breaches Doubled in 2020
News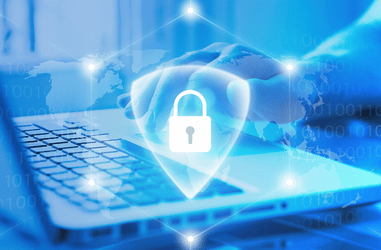 Cybersecurity attacks are on the rise in the healthcare industry, leaving patients' digital health records, credit card details, and identifying information vulnerable to exploitation by attackers. A recent report from data protection vendor, Bitglass, notes that the number of attacks in the industry doubled in 2020 compared to 2019's numbers. 
Recent settlements from liable technology vendors indicate that victims of cyber breaches can seek compensation for their losses related to data exposure. However, some courts have challenged the nature of victims' actual harm in these cases. If you were the victim of a cybersecurity attack, you may want to get legal help from a healthcare data breach attorney and file a lawsuit. 
Understanding the Rise in Cyberattacks in 2020
There was a major spike in cybersecurity breaches in 2020, as industries ranging from retail to healthcare saw more than double the number of attacks compared to 2019. (The National Law Review) 
The healthcare industry was a particularly significant target of these attacks. According to a recent report, the healthcare industry faced the following cyberattack challenges in 2020, per Bitglass:
A total of 599 breaches (a 55.1% increase compared to 2019)
26.4 million healthcare records were exposed through these breaches
The highest number of breaches occurred in California, Texas, New York, and Florida 
The Department of Health and Human Services (DHHS)' Office for Civil Rights is investigating more than 800 breach cases that exposed 500-plus patients' records within the past 24 months. 
DHHS notes several reasons why healthcare records are increasingly vulnerable to exposure. The rise of remote work (including off-site medical testing and working from home for nonmedical staff), internet-connected medical devices with few security protections, and digital medical records all contribute to heightened risks of an attack.
Recent Liability Lawsuits Brought for Cybersecurity Breaches 
Several lawsuits were recently or are currently being brought for cybersecurity exposures, including:
A class action lawsuit against tech company Accellion for a breach that resulted from the company's file transfer appliance (FTA) product. Records from clients, including The University of California and the University of Miami Health, were exposed. The case ended in an $8.1 million settlement in January 2022. (Reuters)
A class action case against UF Health Central Florida (UFHCF) argues that UFHCF was negligent and breached its fiduciary duty to 700,000 people whose data was exposed in a breach. The case will be heard in the U.S. District Court for the Middle District of Florida. 
Can Victims Claim Damages for Cybersecurity Breach Events?
In short, yes—you may be able to claim damages for data exposure. Recent lawsuits have successfully brought damages claims for cybersecurity breach events, such as in the Accellion case. In the Accellion settlement, plaintiffs received one of three potential recovery options: two years of credit monitoring services, recovery of up to $10,000 in documented losses, or a cash payment. (Reuters) 
Plaintiffs in other suits have faced challenges demonstrating the nature of their losses. Some plaintiffs have claimed damages for possible future injury and their lost time and energy spent investigating their data exposure, an argument that has been both received and challenged by the courts. (HealthITSecurity) 
It may be possible to argue for other types of damages, as certain victims of cybersecurity breaches have faced not only concerns about their data exposure but delays in their treatment. According to the DHHS, patients across the country faced several challenges in their care as a result of the breaches, including delayed radiation treatments for people with cancer and delays in ambulance services. A lawyer can help you to gather evidence to prove your damages in a health care data exposure lawsuit. 
Contact a Law Firm Today for Help with Your Cybersecurity Case
If you were harmed in a cybersecurity breach, you may have faced delays in necessary treatment and uncertain future losses because of exposed health, insurance, and payment information—and you may be able to seek compensation. If you have questions about your eligibility to file a lawsuit, an attorney's team can explain your options and help you build a case. 
Fill out our online contact form to learn more about your legal options today.