Death by Mesothelioma
News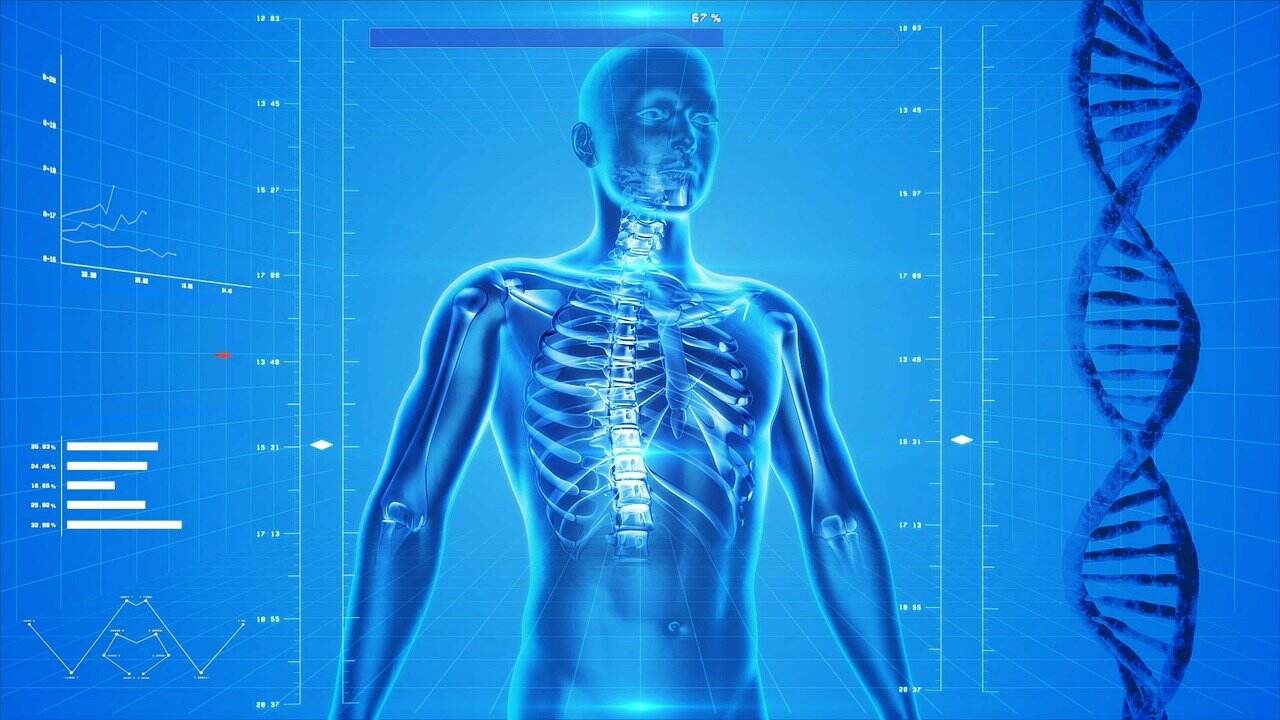 If your husband, wife, parent, or child was diagnosed with mesothelioma after being exposed to asbestos and subsequently died, you could be eligible to collect wrongful death damages by filing a mesothelioma lawsuit after their death. This type of lawsuit is filed on behalf of the deceased person. The lawsuit you file can recover damages for the expenses and losses related to your loved one's demise.
The mesothelioma lawyers in our network can help you navigate the compensation system and collect compensation for your loved one's medical bills and for the reasonable costs of their final arrangements. You can also collect compensation for your loved one's pain and suffering and your family's pain and suffering. The lawyer who represents you will explain the range of damages you can recover and the potential timeline of your case.
Can You File a Claim for Asbestosis After a Loved One's Death?
You can file an insurance claim or lawsuit for asbestosis after the death of a loved one. While your entire family may feel the loss of your loved one and struggle to cope with their absence, the law typically allows specific family members to seek compensation. In most U.S. states, that includes:
The deceased person's legal spouse
Their biological or adoptive parents
Their biological or adopted children
When you are ready to hold the at-fault asbestos manufacturer responsible for your family's loss, review your familial relationship to the decedent with a member of the legal team that handles your case. Depending on the specific dynamics of your family, relatives who do not appear on this list might also be eligible to file a compensation claim.
What Is a Wrongful Death Lawsuit?
When an individual loses their life due to the negligence, recklessness, or carelessness of another person, a wrongful death lawsuit will allow you to seek compensation for specific types of damages. Only specific family members are allowed to pursue damages with this type of lawsuit. To qualify as a wrongful death lawsuit, your case must:
Stem from the negligence-based death of a loved one
Have been caused by another person's action or failure to take action
Prove the decedent's survivors relied on them for financial support
A wrongful death lawsuit can also be borne out of a personal injury lawsuit. The Mass Tort Lawsuit lawyer you select to help you seek damages will explain the details and legal parameters of your potential lawsuit. They will also clarify what constitutes wrongful death and why your loved one's asbestos-related death qualifies.
Wrongful Death Settlements for Mesothelioma
Various manufacturers make asbestos-containing products. Recent financial settlements for mesothelioma cases that led to a loved one's death include millions of dollars in settlements. The damages you could recover include:
Funeral, cremation expenses
Burial costs
Medical expenses before the decedent's death
Your loved one's pain and suffering
Your family's pain and suffering
Mental and emotional anguish
The legal team from our network of attorneys that represents you will explain the types and amounts of compensation you are entitled to as the survivor of a mesothelioma victim. Your lawyer may also point out past and current mesothelioma settlement amounts. Your case is unique, though, as are your recoverable damages, so your lawyer will not guarantee any specific settlement amount. They will, however, fight for the best possible outcome for you.
File a Mesothelioma Claim
When you are ready to file a mesothelioma lawsuit after your relative's death, the lawyer you choose to represent you will explain each step involved in your case. He will also explain the advantages and disadvantages of filing an individual lawsuit versus starting of joining a multiple-plaintiff lawsuit. Building either type of case will involve:
Evidence collection
Identifying witnesses
Consulting experts
Preparing legal documents
Filing motions in court
Negotiating a settlement
Going to court if a settlement cannot be reached
Your lawyer's familiarity with state and federal laws will work to your advantage. The lawyer will take care of the legal aspects of your case so you can focus on your family and rest assured that your case is being handled correctly. Your lawyer will also provide you with regular and timely updates on the development and progress of your case.
Who Can File a Wrongful Death Lawsuit?
Everyone who loses a loved one may feel entitled to hold the at-fault party liable for their loss. In every state, laws dictate who can file a wrongful death lawsuit. If your loved one lost their life due to asbestos exposure that led to a mesothelioma diagnosis they could not survive, you can file a wrongful death lawsuit if you are:
The decedent's spouse
The decedent's parents
The decedent's children
If the decedent did not have a spouse, parents, or children, other relatives may be in line to seek compensation with a wrongful death case. Do not assume your familial ties makes you ineligible to seek compensation. The lawyer who handles your case will clarify your rights and responsibilities to seek compensation for your family and to fight for justice for your loved one.
Why File a Wrongful Death Action for Mesothelioma?
One of the primary reasons you might file a wrongful death action for mesothelioma is to hold the at-fault asbestos manufacturer responsible for your loved one's death. You can also file a legal action to:
Seek compensation for the loss of your loved one's contributions to the family
Alert other injured parties to the possibility of seeking compensation of their own
Prompt the at-fault manufacturer to avoid similar risks in the future
Wrongful death cases are always the result of personal loss. Talk to your legal team about your reasons for seeking compensation and your recovery goals. The lawyer who represents you will fight hard as they aim to resolve the case in your favor.
Learn About Your Mesothelioma Compensation Options
By filing a mesothelioma wrongful death lawsuit after losing a loved one, you are entitled to seek compensation for specific financial expenses and losses. If your wrongful death action is successful, it will be resolved in one of two ways—either with an out-of-court settlement or a verdict at the end of a trial.
If you are awarded a financial settlement, you and the at-fault party will agree on a monetary amount that closes your case without going through the time, expense, and uncertainty of the trial process. If you win a verdict, it means a judge or jury decided your evidence was strong enough to support your allegations, and you will be awarded damages to compensate your family.
Awards for Wrongful Death Actions
Rand Institute for Civil Justice research cites the billions of dollars set aside to compensate asbestos victims and the surviving families of mesothelioma victims. Billions of dollars have already been paid out, with awards averaging between nearly $200,00 and over $1,000,000.
Your financial compensation can vary greatly from the settlements and awards other surviving family members receive. Your lawyer will create a detailed list of your recoverable damages and carefully calculate their individual and collective value.
Challenges of Filing a Mesothelioma Wrongful Death Case
Filing any lawsuit can be a challenge. The Mass Tort lawyer who represents you will leave no stone unturned when seeking damages for you and other injured parties. Your legal team will work hard to mitigate the following challenges of filing your lawsuit:
The statute of limitations must be understood and complied with. Failure to comply will prevent you from filing your lawsuit at all, cause your lawsuit to be summarily dismissed, and prevent you from compelling any compensation from the at-fault party at all.
Proving a connection between your loved one's demise and their exposure to asbestos at work can be difficult. The lawyer who represents you will help you collect and organize key evidence to prove how and when your loved one was exposed.
Witnesses can help pull details of the workplace, asbestos products, and exposure risks together. Your lawyer will locate and interview beneficial witnesses and consultants.
When an attorney from our network of attorneys manages your case, they do the hard work for you so that you can concentrate on helping your family recover.
Statutes of Limitations
Like most people, you probably know what a statute of limitations is. It is the state-mandated timeline that defines how much time you have to file your wrongful death lawsuit. Sometimes, it can be difficult to prove the exact date that an injury occurred. This can make it challenging to comply with the filing deadline.
In wrongful death cases, the date that establishes the filing deadline is the date of your loved one's death, not the date of their exposure to asbestos or the date of their mesothelioma diagnosis. The statute of limitations that applies to your case will depend on the state where your case is filed. Your lawyer will explain the relevant statute of limitations and ensure compliance.
Proving Work and Asbestos-Exposure History
According to the National Cancer Institute, asbestos is a proven human carcinogen that your loved one might have been exposed to while on the job. You do not have to prove your loved one was exposed to asbestos at work — the lawyer who represents you will handle every aspect of your case, including evidence collection and proof.
The case file your lawyer creates for you will include supporting evidence like:
Witness statements
Test results
Affidavits from industry experts
The name and location of your loved one's workplace
Military service records, if applicable
Your lawyer might also be able to access online, government, and industry-specific websites and databases that prove asbestos in use at your loved one's job. Your statement and any statements your loved one made before their death can also help strengthen your case.
Witness Testimony
If your loved one was exposed to mesothelioma in their workplace, they were unlikely to have been the only employee who was. When you seek compensation via a wrongful death lawsuit, the testimony of witnesses can bolster and support your allegations. The witnesses your lawyer may locate and interview to support your case include:
Fellow workers who saw asbestos-containing products in and around your loved one's workplace. They might also be able to attest to how these products were handled and stored and what warnings, if any, were made about their potential dangers.
Industry experts and consultants who can attest to the presence of asbestos in your workplace and the risks it posed to your loved one's health.
Medical experts who can attest to the cause of your loved one's mesothelioma and the cause of their death. They can also clarify the toll the disease took on your loved one's mental and emotional well-being.
Witness testimony might also include you and other friends and loved one's who know your loved one and saw how their diagnosis changed their life and led to their untimely death.
Can a Personal Injury Case Become a Wrongful Death Action?
A wrongful death lawsuit is a type of personal injury case. When you file a wrongful death action, you seek compensation for the loss of a loved one that another person or entity's negligence caused.
Additionally, if your deceased loved one would have been entitled to recover damages from a personal injury claim, your family can recover those same damages with a wrongful death lawsuit.
Personal injury and wrongful death cases are born from the at-fault party's negligence and will allow you to recover damages for your family's loss of your loved one and their familial and financial contributions to your family. The lawyer who represents you will explain the steps involved in your case and which family members are eligible to seek compensation.
Consult a Mesothelioma Lawsuit Attorney Today
If your family lost a loved one because their exposure to asbestos led to their mesothelioma diagnosis, our group of Mesothelioma Lawsuit lawyers can help you review your options for financial compensation.
Find out how you can file a mesothelioma lawsuit after the death of your family member. Learn more by calling 1.844.448.6787 for a free consultation or completing our contact form to get help with your case.