How Much Are Elmiron Settlements?
Prescription Drug Injuries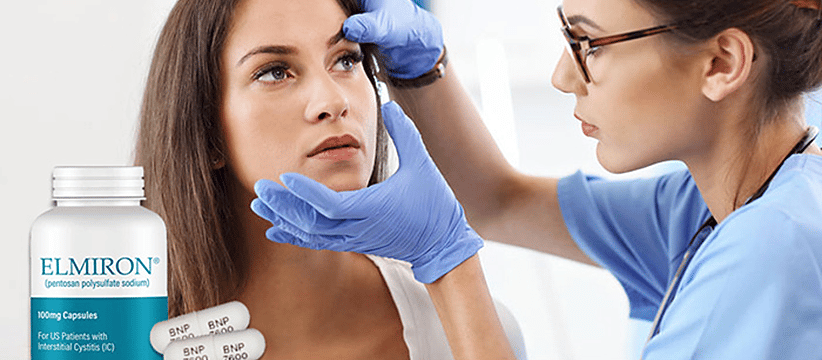 No settlements have been made in Elmiron cases to date, and anticipating the amount of any settlement you can expect in the future is a complicated matter. However, each individual harmed by the drug designed to treat interstitial cystitis can request compensation. Yours can include medical bills, lost wages, pain and suffering, diminished quality of life, and more. You might also be eligible to recover punitive damages from the company that manufactured Elmiron.
The manufacturer's negligence in your case can lead to monetary recovery. Our team will help you prepare a lawsuit against the drug's manufacturer. On your behalf, we will investigate your case, obtain and review medical, financial, and other evidence, and fight for your Elmiron lawsuit payout. In addition to guidance and direction that builds a strong case for compensation, assign a value to your damages, and negotiate with the at-fault manufacturer for a favorable financial settlement.
How Long Will An Elmiron Settlement Take?
To date, there have been 538 total actions, and there are 527 pending lawsuits filed against the manufacturer of Elmiron, according to the United States Judicial Panel on Multidistrict Litigation records. Cases have been consolidated in federal court and are pending litigation, but there have been no settlements. The settlement process can be lengthy and is anticipated to last until at least January of 2023. 
This consolidation of Elmiron cases means all cases around the country will be grouped together in New Jersey's federal court. Waiting for compensation can be frustrating and have you feeling anxious if Elmiron damaged your vision. But, while it can feel like a long time to you if you are one of the men or women injured by this drug, the time allotted means your legal team has time to:
Conduct a careful and detailed investigation
Conduct thorough discovery sessions
Identify possible injured plaintiffs
Read and review your medical records
Collect and organize evidence on your behalf
Consult medical and pharmaceutical experts
Carefully track and document your damages
Link your vision trouble to your use of Elmiron
The discovery phase is an important part of the progress of your case because it gives your legal team a chance to see evidence on the other side of your case. If you or someone you love has been diagnosed with Elmiron-related eye damage, the lawyer who represents you can help you prove it and accurately evaluate your potential recoverable damages.
Your legal team will also help by explaining the factors that go into holding the drug manufacturer responsible for their actions. Your mass tort lawsuit attorney will explain the anticipated length of your timeline, your likelihood of receiving compensation, how the state and federal laws apply to your case, and where your case will be tried if a monetary settlement cannot be reached.
How Much Compensation Can You Expect To Get For An Elmiron Lawsuit?
Estimating and calculating your possible financial compensation in an Elmiron lawsuit case can be challenging on your own. However, while the legal team that represents you cannot give you an exact monetary figure, they can acquaint you with similar settlements and verdicts that resulted in compensation for other individuals injured by fault drugs. 
If you or a loved one endured a harmful retinal injury because you took Elmiron prescribed by your doctor, you could be eligible to pursue financial compensation. The economic and non-economic damages you can anticipate requesting and recovering include:
Current and future medical expenses connected to your vision damage
Current and future lost wages when your vision damage will not allow a return to work
Loss of future earning capacity if your resulting vision loss is severe or permanent
Physical, emotional, and psychological pain and suffering and loss of quality of life
Understanding the range of recoverable damages that you are eligible for can also be complicated because the types and amounts of your damages can vary significantly from those of other injured parties. Your mass tort lawyer will assist you in understanding and compiling the documents needed to substantiate your initial assertion of injury and your monetary damages. These will include:
Health care records and bills
Ophthalmology records and bills
Prescription records and receipts
Receipts for corrective eyewear 
Receipts for vision-related assistive devices
How much compensation you can expect to get for an Elmiron lawsuit is subjective and complicated to calculate. You do not have to build your case, estimate its value, or fight for financial recovery on your own. Your attorney will explain the evidentiary value of the requested items and their role in assessing the monetary value of your case.
How Can I Pay My Medical Bills In The Meantime?
Whether yours is a single plaintiff case or mass tort, multiple plaintiff case, personal injury cases can take a long time to move through the compensation process. However, the length of time it takes to resolve your claim does not mean you will not have medical and other expenses along the way. 
You may experience pressure to pay your medical expenses during the wait to resolve your case. However, there may be options that can help you cope with ongoing medical expenses without compromising your physical or visual health. Your legal team might be able to help you explore your options which can include:
The lawyer who represents you might be able to help you negotiate with health care providers and facilities. Negotiations can reduce the cost of your health care or keep creditors at bay until a settlement can be reached.
The personal health insurance you obtain on your own or through your work can help cover some of these costs. However, you may have to pay co-payments and health care deductibles out of your pocket.
Some health care providers and facilities will allow their patients to establish a payment plan to cope with the costs of their treatments. However, you may need to speak with the facility directly to explore a payment plan option.
Injured plaintiffs often have the opportunity to obtain settlement loans to cover their medical and other expenses while awaiting a financial resolution. You may be able to get a loan through one of these lenders.
Concern about paying for the care you require for Elmiron-related vision damage should not prevent you from getting the care you need. Government aid programs like Medicare or attorney and health care liens can also help. In addition, your attorney can help you explore your range of options for covering the costs of your pending care without further compromising your physical or visual health. 
How Much Have Other People Gotten In Pharmaceutical Lawsuits?
Because prescription and over-the-counter drugs are usually prescribed to many individuals, pharmaceutical lawsuits often involve multiple injured parties. These types of cases are called class action or mass tort lawsuits. While both are similar because they involve large groups of injured parties, there are important differences between the two that may affect the amount of settlement compensation each injury victim receives. 
In a class action lawsuit, each injured party receives an equal amount of a shared settlement.
In a mass torts lawsuit, each injured party receives an individual settlement of their recoverable damages.
When an attorney represents you, they will explain the type of lawsuit you are involved in, their fee structure, and the potential for any settlement you receive. Some recent settlement amounts pharmaceutical companies have agreed to pay include the following:
$3 billion: Per U.S. Department of Justice (DOJ) records, GlaxoSmithKline paid the largest health care fraud settlement amount in U.S. History in 2012
$2.3 billion: Per DOJ records, Pfizer paid this amount in 2009 for cases related to the drug, Bextra
$2.2 billion: Per DOJ records, Johnson & Johnson paid this amount in 2013 to settle off-label marketing and kickbacks to doctors and pharmacists
Another recent pharmaceutical lawsuit settlement, according to DOJ records, includes $360 million paid by Actelion Pharmaceuticals U.S., Inc. in 2018. Compensation from a stated settlement amount can mean lawyer's fees, civil penalties, and other amounts are deducted prior to funds being disbursed to injured parties. 
Has There Been Elmiron Lawsuit Settlement Yet?
While there have been no Elmiron lawsuit settlements to date, injured parties are working with mass tort lawsuit lawyers to build cases that could result in financial settlements. For example, you could qualify for compensation if you were injured because you took Elmiron to treat bladder health issues. In addition, a mass torts lawyer representing injured clients could help you start or join a lawsuit if you were prescribed Elmiron to treat interstitial cystitis. 
Interstitial cystitis is a protracted condition that causes sufferers to experience painful bladder pressure, which is sometimes accompanied by pain in the pelvic area. Elmiron treats the disorder's pain and discomfort. You could be eligible for compensation if you were diagnosed with interstitial cystitis, took Elmiron, and meet the following qualifying criteria:
You were subsequently diagnosed with macular degeneration 
You were subsequently diagnosed with pattern dystrophy
You experienced blurry vision and have difficulty seeing in the dark
If one or more of these visual disturbances can be tied to your consumption of Elmiron, you could be entitled to compensation via a settlement with the drug's manufacturer. In addition, Science Daily research from 2019 indicates evidence that connects Elmiron (pentosan polysulfate sodium) and retinal damage. As a result, attorneys representing injured patients are preparing lawsuits that help these patients recover damages.
Your lawyer will clarify your recoverable damages, which can include the costs of your medical and vision care and ongoing pain and suffering. The changes your eye damage forces on your life and lifestyle can also be calculated and included in your request for damages. 
In addition to evaluating the financial value of your case, the attorney handling your case will explain your potential timeline, the relevant statute of limitations, and the legal parameters and principles that entitle you to seek compensation from the maker of Elmiron.
Choosing An Elmiron Lawyer
Good vision can make a huge difference in your life, and many people take steps to protect their vision throughout their lifetime. Many also take steps to protect and preserve their physical health, which, for some, includes taking the prescription drug Elmiron. If you took this prescription drug and suffered damage to your vision, an Elmiron attorney will help you seek compensation. 
You might be aware that your fight for compensation will benefit from an attorney but choosing one can be difficult. The lawyer who represents you should:
Understand the intricacies of state and federal law
Know how Elmiron led to your current vision trouble
Define the legal parameters of your potential case
Conduct a thorough and informative investigation
Be prepared to file a claim for compensation for you
Be prepared to settle your case out of court
Choose an Elmiron lawyer who will review your case and its details at no upfront cost to you. It would be best to look for a lawyer who has a track record of success representing clients injured by defective or misleading pharmaceuticals. In addition, choose a lawyer who will ask important questions and listen to your responses with compassion and understanding. Your lawyer will want to know: 
When you were prescribed Elmiron
How long you took the medication
The severity of your visual impairment 
If your vision trouble is macula-based
The amount of time you lost from work
You may also have questions for prospective attorneys, including whether or not they will represent you on an individual or multi-plaintiff basis and the length of time they anticipate your case taking to reach its resolution. Our referral team will help you locate the right attorney to help you fight for the monetary compensation you are entitled to. 
Learn More About Eligibility for an Elmiron Payout During a Free Consultation Today
If you or someone you love suffered eye injuries or damage that can be traced to your use of Elmiron, you could be entitled to file an insurance claim or participate in a multi-party lawsuit. Learn more about your eligibility for compensation for the eye damage you sustained by completing our contact form or call 1-844-448-6787  for a free consultation today.