Has Anyone Received Money from a 3M Earplug Lawsuit?
Product Liability Injuries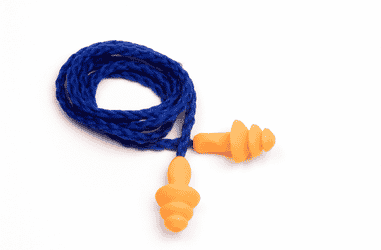 If you or someone you love has served in the military and suffered injuries after wearing 3M earplugs, you may have questions, such as whether the 3M settlement is real and if anyone has received money from a 3M earplug lawsuit. Some military service personnel have received money from a lawsuit of this kind. 
For service members who wore standard-issue 3M Combat Earplugs, financial compensation may be available for hearing loss and other damages. In product liability cases like this, financial compensation usually involves economic and non-economic damages for those who qualify.
How Economic and Non-Economic Damages Work in 3M Cases
The difference between economic and non-economic damages comes down to finances. There are financial costs directly tied to your damages versus those damages that don't have a specific dollar amount.
Economic Damages
If you suffered hearing loss due to 3M earplug use, you may be entitled to economic payments. This payout is intended to reimburse you for any medical bills directly related to the hearing loss you experienced after using defective 3M earplugs.
But economic damages are not limited to medical bills. They may include lost wages if you cannot work because of your health issues. If you cannot work in the future, you may receive additional compensation. The exact dollar amount will depend on your medical condition, the type of work you do, and other factors.
Non-Economic Damages
These damages are tied to your pain and suffering. If you suffered hearing loss, your quality of life has likely been impacted, too. While financial compensation cannot restore your enjoyment of life, it can help mitigate the difficulties you have gone through.
 Is the 3M Earplug Lawsuit Worth It?
The decision to pursue justice for your pain and suffering is ultimately a personal one you must make for yourself. Because each case and individual is unique, there is no guarantee of a positive outcome when filing a lawsuit.
However, as you will see later in this report, there have been significant verdicts in jury trials in favor of the plaintiffs. In many of the cases brought against 3M for their defective earplugs, juries have been sympathetic to the victims of 3M's negligence.
How Long Will the 3M Earplug Lawsuit Take?
Litigation in the 3M earplug cases has lasted several years. Many of the so-called "bellwether trials" have seen courtroom losses for 3M. Based on past product liability cases of this kind, many legal experts expect the company to eventually open discussions for a global settlement. 
When companies involved in defective product litigation agree to a global payout, the victims are compensated using a tier system. The amount of an individual payout depends on the level of damages and the circumstances of injuries. 
So far, 3M has not opened settlement discussions with the representatives of the thousands of plaintiffs who have filed lawsuits against it. By looking at past product liability cases, we can estimate when a global settlement may occur. 
Roundup Settlements
The lawsuits against Bayer for its Roundup weedkiller have been ongoing for years. Plaintiffs contend Roundup causes non-Hodgkin's lymphoma when exposed repeatedly to the product. In 2020, the company decided to settle these cases rather than continue courtroom trials, as The New York Times reports. 
As its article notes, $10 billion has reportedly been earmarked by Bayer to compensate Roundup exposure victims. They can each expect between $5,000 and $250,000 in compensation, according to the report. The exact amount each person receives will depend on their case. 
Johnson & Johnson Lawsuits
The company Johnson & Johnson is currently facing about 38,000 lawsuits based on claims that its talcum powder causes cancer. While there has not been a global settlement yet, experts predict the potential payouts will be significantly higher than the potential 3M payouts.
Because cancer is viewed as more serious than hearing loss, each case will likely see significant award amounts. But because Johnson & Johnson has fewer cases to contend with, its overall liability will likely be much lower than 3M.
Will 3M Settle the Earplug Lawsuit?
Currently, 3M is using bellwether trials as a testing ground to see how future cases may turn out if they continue to push for individual trials. When a company like 3M faces thousands of lawsuits, they sometimes move forward with these single trials to get a sense of where their potential global settlement may land. 
3M has seen several courtroom defeats but has also picked up some victories. These victories may have emboldened the company to continue with more trials before agreeing to a global settlement. Global settlements help companies stave off further high jury verdicts and avoid additional bad press.
Understanding Global Settlements
In product liability cases, a company might face thousands or even hundreds of thousands of lawsuits from alleged victims of their products. Called "mass tort cases," they can often take years to resolve. They take so long to decide because of the sheer number of cases and the complicated litigation involved. Some law firms elect to save time and money on individual trials and negotiate for a global payout.
Past product liability cases point to an average of one to three years for a global settlement. Bellwether trials are closely monitored by all parties involved. If the company facing the lawsuits sees several significant courtroom defeats, its representatives may open settlement discussions sooner.
For a global settlement to be reached, both sides come to the negotiating table. Several terms must be agreed upon, such as financial tiers, conditions for each tier, and more. Not all settlement discussions end in a settlement agreement. Some discussions break off with both parties heading back to courtroom trials. 
How Much Money Are People Getting from the 3M Earplug Lawsuit?
Some trials have seen victories for 3M and plaintiffs. These results are an important reminder that victory is never a certainty when filing a lawsuit. For the plaintiff victories so far, there is no average verdict amount. But in some cases, juries have been awarding plaintiffs significant amounts. 
April 30, 2021, saw the first bellwether trial victory for the plaintiffs. Three veteran U.S. Army servicemen were awarded $7.1 million to split three ways by the jury. As revealed later in this report, verdicts in other cases have been even higher.
The verdicts for the plaintiffs in many of these cases also came with stiff punitive penalties against 3M. The belief among legal experts is that juries are angry with 3M and other manufacturers for releasing products they know have harmful defects.
Additional Compensation for Veterans
Lawsuits and settlements are not the only way victims may receive compensation. The VA has set up compensation for military victims of hearing loss and tinnitus. If you are a veteran and have suffered from hearing loss or tinnitus, you may qualify to receive monthly benefits from the Veterans Benefits Administration (VBA). 
3M Earplugs Lawsuit Update
Several scheduled 3M earplug trials were delayed because of the ongoing COVID-19 pandemic. However, 2021 saw trials resume, resulting in significant verdicts for plaintiffs. The largest plaintiff victory so far was awarded early in 2022. Several trial results are below. 
May 28, 2021
3M was found not guilty by a jury on May 28, 2021. Since then, 3M has experienced several courtroom setbacks but some victories, too. These victories likely embolden 3M executives to continue with individual trials. 
June 18, 2021
Reuters reported that a Florida jury awarded $1.7 million to U.S. Army veteran Lloyd Baker for failing to give significant warnings about its earplugs. The jury sided with Baker, who claimed he developed tinnitus after the 3M earplugs he wore failed to protect him from loud noises. 
October 1, 2021
After hearing U.S. Army veteran Brandon Askins' case, the jury awarded him $8.2 million, as Stars and Stripes reports. Jurors found that Askins' hearing loss was due to the faulty 3M earplugs he wore in his military career. 
November 15, 2021
The jury in Guillermo Camarillorazo's case awarded the U.S. Army sergeant with about $13 million, per Reuters. Camarillorazo's case was unique in that he was still active in the military at the time of his lawsuit and trial. 
Camarillorazo was awarded more than $800,000 to compensate for his hearing loss, pain, and suffering. The jury also concluded that 3M knew the earplugs it provided were defective, leading to an additional $12 million in punitive damages against the company. 
December 10, 2021
Theodore Finley saw his lawsuit against 3M end with a courtroom victory. His verdict totaled $22.5 million, was the largest 3M verdict to that point. During his military career, Finley was exposed to loud noises from weapons fire and explosions, leading to his hearing loss. 
As with other verdicts against 3M, the jury in Finley's case felt the company knew the earplugs were defective yet sold them anyway. As punishment, $15 million of the verdict were punitive damages against 3M for knowingly putting military personnel in harm's way with its faulty products. 
January 27, 2022
The New York Times reported on the largest verdict to date against 3M in the ongoing earplug litigation came early in 2022. Ronald Sloan and William Wayman were awarded $110 million to compensate them for hearing loss, medical expenses, and loss of enjoyment in life. Of the amount, $80 million of the verdict were for punitive damages, perhaps indicating that juries want companies to be held responsible for knowingly selling defective yet harmful products to people. 
3M representatives say the company plans to appeal the verdict. They insist that the company has satisfied the requirements of the contract with the military. 
3M Earplug Lawsuit Payout
You may wonder if you qualify for financial compensation for hearing loss after wearing 3M earplugs. More than 2 million earplugs have been issued to military service members who used the earplugs in both training and combat situations. 
You may qualify if you:
Were active in the military from 2001 to 2016
Were a contractor for the military during the same period
Wore the 3M combat earplugs
Suffered hearing loss or tinnitus 
Have symptoms of hearing loss or damage
How to Find Out if You Are Eligible
Nearly 300,000 lawsuits have already been filed against 3M. More lawsuits are likely. While you may indeed qualify for benefits, you will need to have a medical evaluation. A law firm handling 3M earplug lawsuit cases can answer your questions and guide you through the litigation process. 
How a Product Liability Lawyer Can Help
Lawsuits of this nature are complicated. There are deadlines for filing a lawsuit, medical tests to verify where your hearing loss came from, and other factors. Hiring an attorney can help relieve you of the stress of the legal process. A product liability attorney can thoroughly investigate your case. After the investigation, your lawyer can advise you on your case's worth, your next best steps, and more. 
In mass tort cases like 3M's, a product liability law firm usually takes a case on a contingency basis. This means that if you receive financial compensation, the law firm would take a percentage of the payout. If your lawsuit results in a courtroom defeat or the company fails to negotiate a settlement, the attorney would not be compensated. In this way, both the plaintiff and law firm assume the risk.
You Can Consult with a Lawyer About a 3M Earplug Lawsuit
Victims of negligent companies' defective products often face an uphill battle in their quest for justice. Companies like 3M have the means to hire attorneys who understand the nuances of the law and use this knowledge to avoid paying victims their rightful compensation. A 3M earplug lawsuit lawyer can help you navigate these legal waters and hold the companies that caused your injuries responsible. Many product liability attorneys help consumers understand their right to fight back against negligent manufacturers.
You can fill out our Contact Form for a free case evaluation. There's no obligation for anything further. You will receive an assessment of your case that can help you decide what to do next.