Is the Hernia Mesh Lawsuit Still Going On?
Updates on Hearings Related to Hernia Mesh Lawsuits
News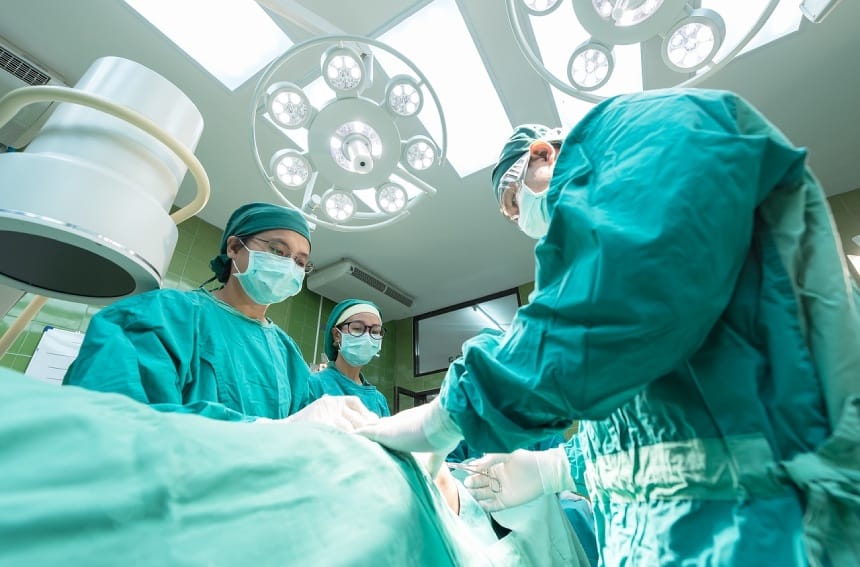 Many patients who experienced health problems due to faulty hernia mesh medical products are still seeking compensation from the manufacturer. Hernia mesh is used to support weakened tissues as part of the surgical repair process. Unfortunately, many of the patients who underwent surgery subsequently suffered from pain, infection, and other post-surgery complications.
It is not too late to fight for the monetary award you may be entitled to receive. Our referral firm provides ongoing hernia mesh lawsuit updates. We are committed to ensuring injured plaintiffs can seek monetary compensation. By starting a mass tort case or joining an existing one, you and other plaintiffs seeking compensation from the same hernia mesh manufacturer can pursue individual compensation amounts in a shared case.
Recent Outcome of One Hernia Mesh Lawsuit
At Duke University School of Law, researchers define a bellwether trial as one that tests the validity of a potential MDL (multi-district litigation) case. It evaluates a case's facts, evidence, and witnesses. Hernia mesh manufacturer, C.R. Bard, was victorious at a bellwether trial-Johns v. C.R. Bard Inc.-in September 2021 when jurors found they did not fail to provide proper warnings about the potential failure of their Ventralight ST hernia mesh.
While one may see this as a setback for other plaintiffs, this bellwether verdict does not mean the end of future hernia mesh cases. Previous cases have led to settlements after similar early bellwether verdicts. In fact, this verdict does not bar defendants from continuing to seek compensation for potential negligence.
Hernia mesh lawsuits continue to move forward with plaintiffs fighting for financial recovery. Due to the COVID-19 pandemic, many hernia mesh lawsuits and hearings have been rescheduled and are anticipated to start or resume in 2022.
Additionally, plaintiffs seeking compensation for damages from Prolene Hernia System Mesh products have been assigned to New Jersey state court. These cases are centralized in Atlantic County.
Updates on Hearings Related to Hernia Mesh Lawsuits
Hernia mesh lawsuits have many different phases, components, and moving parts, including:
Filing of the initial case
Identifying injured parties
Information exchange
Depositions and discovery
Legal motions and hearings
Settlement negotiation
Start of the trial process
Hearings are one phase of building cases before a trial. Before any hernia mesh settlements are made, many of these cases will go through several hearing phases.
According to the United States Judicial Panel on Multidistrict Litigation, upcoming hearing session dates related to hernia mesh lawsuits are scheduled for 2022. The first was held on January 27. Future scheduled hearing dates include:
March 31
May 26
July 28
September 29
December 1
The Mass Tort Lawsuit lawyers in our network are keeping a close eye on the updates and statuses of all pending hearings. At hearings, the lawyer representing you and others will argue motions and present the court with written evidence supporting your case. The court can make decisions that affect the trial's outcome, including practical and procedural case-related matters. Your legal team will be present at these trials, arguing the merits of your case.
Have Any Hernia Mesh Lawsuits Been Settled Yet?
The most recent mass tort and class action lawsuits have not reached settlements. Resolving hernia mesh lawsuits can take many years. When one of the attorneys we refer to you handles your case, they will explain all details and potential timelines to you.
While recent cases have not been settled, in 2010, a plaintiff was awarded $1.3 million against hernia mesh makers, Davol Inc. and C.R. Bard Inc., for claims that neither the plaintiff nor his health care provider was forewarned that the device might fail. In addition, this plaintiff's wife was awarded another $200,000 for loss of consortium.
Additional hernia mesh lawsuits are forthcoming as plaintiffs fight to hold manufacturers responsible for failing to provide adequate warning of potential surgical mesh failures. If you or someone you love suffered from adverse side effects due to the use of hernia mesh, you can still hold the manufacturer of your product financially responsible for your resulting physical, psychological, and financial damages.
Hernia Mesh Manufacturers That Are Facing Pending Lawsuits
Several companies make hernia mesh products. If the mesh you used was on the Food and Drug Administration (FDA) recall list or your health suffered due to the mesh, your lawyer could help you build a compensation case against the manufacturer. Some manufacturers who are currently facing legal action from multiple plaintiffs include:
Davol, Inc. and C.R. Bard, Inc.
Ethicon Hernia Mesh
Atrium Hernia Mesh
This list is in no way exhaustive, and a hernia mesh product made by a manufacturer who is not on this list may have injured you. If that is the case, you could still be entitled to seek compensation for your injuries and the financial expenses and losses that stem from your injuries.
You may not know who manufactured the mesh that your doctor used during your surgery, but your lawyer can use your medical records to make this determination. Your medical records can also help identify the state of your overall health prior to and after the surgery. Along with medical experts, your records can tell a significant portion of your story.
Additional evidence that may help our legal team substantiate your case includes employment records that prove the value of your current and future lost earnings and loss of earning capacity. Your Mass Tort lawyer will compile and organize your evidence and prepare your case for the settlement process or for hearings and trial.
#1. FDA Hernia Mesh Recalls
As recently as December 2020, FDA officials recalled the Proceed Surgical Mesh Oval made by Ethicon, Inc. FDA recalls and manufacturers' voluntary product withdrawals have resulted in many of these faulty and potentially dangerous products being removed from the market. Complications cited by FDA officials that prompted these recalls include:
Chronic pain
Post-surgery infection
Recurring hernia
Adhesion of the mesh
Bowel obstruction
Bowel perforation
Migrating mesh
Contracting mesh
The legal team that represents you will use your medical records and other evidence to prove which manufacturer made the mesh product used during your surgery. This identification will help determine whom you will request compensation from and the specific mass tort case you qualify to join.
#2. Prove Your Right to Join a Hernia Mesh Lawsuit
The manufacturer of hernia mesh devices had a responsibility to provide you with reasonable care. This includes providing you and your health care team with the information you needed to make an informed decision about the products and medical devices used to treat your hernia. If they failed to do so, they breached their responsibility to you.
This breach and additional legal factors may entitle you to seek compensation. As part of representing you, your legal team will:
Identify the manufacturer of the hernia mesh used in your surgery
Collect and review your pre- and post-surgical medical records
Review and assess the value of your potential recoverable damages
Explain the mass tort case and the monetary compensation process
Identify the right hernia mesh mass tort case for your circumstances
Your potential case also has a time limit. Your lawyer will explain the relevant statute of limitations and the risk of missing the filing deadline. They will also explain the possible timeline and help you calculate your financial damages.
#3. Compensation Injured Plaintiffs Are Requesting
As hernia mesh lawsuits move forward, lawyers are helping plaintiffs accurately value their damages. Because the impact of defective hernia mesh products can take a long-term toll on your health, your expenses could continue to evolve. The recoverable damages you may request include:
Current and future healthcare costs
Current and future losses of income
Physical therapy and rehabilitation
Ongoing physical pain and suffering
Ongoing mental and emotional trauma
As an injured party in a multiple-plaintiff mass tort case against a hernia mesh manufacturer, you may be entitled to three types of recoverable damages: economic, non-economic, and possibly punitive. Economic damages compensate you for actual costs. Non-economic damages compensate you for related and intangible expenses. Punitive damages are intended to punish egregious or intentional acts of wrongdoing.
In addition to these damages, you can also request wrongful death damages if hernia mesh products fatally injured someone you love. These can include:
Your loved one's medical bills
Funeral and burial expenses
Loss of consortium
Loss of society
Loss of guidance
You do not have to calculate your losses on your own. Your lawyer will review your current and future costs and ensure your case is accurately assessed. Your lawyer will also clarify the merits of joining a mass tort case with other injured parties who are fighting for compensation from the same defendant.
#4. How Hernia Mesh Implantation Led to Compromised Health 
Medline Plus describes a hernia as a painful bulge in your body that occurs when tissue protrudes from its normal area. You can suffer from hernia types that include:
Femoral hernia
Hiatal hernia
Incisional hernia
Umbilical hernia
Inguinal hernia
Surgery is the only available repair option for hernia sufferers, and the procedure often uses surgical mesh to support weakened or damaged tissues. Like other injured parties in your mass tort case, you relied on the hernia mesh used in your surgery to perform as promised. According to National Library of Medicine research, complications can include:
Recurring hernias
Fistula development
Post-surgery infection
Mesh product rejection
These complications can lead to costly and extensive revision surgery. Additional complications can compromise your health and lead to long recovery times that prevent you from working to support yourself and your family. They can also lead to a diminished quality of life when you cannot enjoy the activities you preferred before having the original surgery.
#5. Learn Who Can Benefit From Joining a Hernia Mesh Mass Tort Case
Mass tort cases are somewhat similar to class action lawsuits. Both involve many different injured parties who seek compensation from the same at-fault party due to the same act of negligence. However, they differ in one important way:
In class action cases, all injured parties share any settlement or verdict equally
In mass tort cases, each injured party identifies and seeks their specific financial damages
Our referral service will connect you with a Mass tort lawsuit lawyer who will explain the mass tort cases they are building. Your lawyer will also explain the criteria that qualify you to join a current case, which include:
Being diagnosed with a hernia and undergoing surgery to repair it
Suffering from complications of flawed or faulty hernia mesh
Requiring additional surgical procedures to correct your damaged health
If the quality of your health was placed at risk in any way, you can opt for a free review of your current health situation and the circumstances that led to it. You may also qualify for compensation if you are the surviving family member of someone who suffered complications from a hernia mesh repair.
The potential value of your individual settlement can vary from other injured parties in your shared case. The value of your case will be determined based on the extent and severity of your injuries, your prognosis for the future, and the impact of your injuries on your quality of life, among other critical factors your legal team will clarify and document.
Get a Free Review of Your Hernia Mesh Case
If you or someone you love was injured, or if a loved one was fatally injured, due to the use of hernia mesh products, we are working hard to provide you with hernia mesh lawsuit updates. We are also continuing to build cases to seek compensation for injured parties. Fill out our contact form for help with your potential case, or call one of our team members at 1.844.448.6787 today for a free consultation.