How Long Does It Take to Settle a Talcum Powder Lawsuit?
Toxic Contamination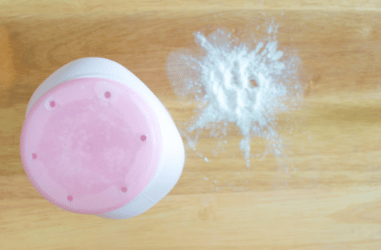 Every mass tort case is unique, including a talcum powder lawsuit. Therefore, the timeline from the start of filing to the date you receive your check can vary depending on the case, the facts, and the number of plaintiffs and defendants. 
All mass tort cases involve time-sensitive processes, just like other court cases. It could mean statutory deadlines apply. Other things that can influence the amount of time your case takes involve:
Plaintiff interviews and depositions
Discovery of evidence
Choosing trial cases
Expert witness depositions
Travel time
Lab depositions and analytics. 
Another part of quickly settling any lawsuit is a two-way process. Outside of a full jury trial, cases can involve defendants offering compensation to the plaintiff. Both sides may negotiate until they find common ground.
Talcum Powder Lawsuit – Settlement & Recall – Cancer & Mesothelioma
People keep filing talcum powder lawsuits because they discovered that they have cancer or mesothelioma due to asbestos-containing talcum powder products. However, Johnson & Johnson denies these products' effects are dangerous. The company is fighting back because it fears the financial repercussions. 
A lot of the women suing used the Johnson & Johnson products for years. In many households, these talcum products were standard throughout the 1960s, 1970s, and 1980s. The company is now afraid that there is a potential for several generations of women still to come who may link their ovarian cancer to their products. 
According to the Associated Press, the company has pulled its products from all American and Canadian shelves. It places the blame on slowing sales. However, Johnson & Johnson refuses to remove its product from shelves in other parts of the world and states that its product is safe. 
Mesothelioma and Talc
Mesothelioma was often a result of inhaling the particles of talc. For example, after a shower, products that the company promoted for dryness, like Shower-to-Shower, were known to have traces of asbestos.
Other products that contained talc were used in manufacturing. For example, talc powders used in paints were also found to contain traces of asbestos. Consequently, those working in these industries were exposed to harmful chemicals. 
Ovarian Cancer and Talc
It was common for many mothers to use baby powder on their newborns and young children, as the products were marketed as safe and effective from diaper changes through adulthood. Johnson & Johnson has led the baby powder industry and gained a trusted name in households.
Women were taught to use powder to help keep babies dry during diaper changes. The belief that it worked well led to its use in personal care to keep dry from excess sweating. Women often used talcum powders like Baby Powder, Shower to Shower on panties or panty liners to stay dry. Unfortunately, this type of use could lead to ovarian cancer. 
According to Scientific American, experts have put forth the theory that talc can reach the ovaries by traveling through the uterus and Fallopian tubes, where it causes inflammation, which then possibly leads to cancer. 
Lawsuits Have Come Forward Against Johnson & Johnson
The company heavily increased its marketing for its products in the early 1960s. Talc became a regular part of grooming and an everyday household item. Only today, as women are aging and discovering these cancers, the associated risks are becoming more widely known.
Johnson & Johnson continued to heavily promote many of these talc-based products even after some of the first filed lawsuits. These suits had demonstrated the possibility that contaminated talc could be harming people. Nevertheless, according to Forbes, the company chose to target its marketing to poor and ethnic-based populations to continue profit from harmful products rather than remove them from the shelves. 
Even in 2006, the company selected a targeted network of churches and beauty salons that were primarily in black and brown communities to distribute their products. Files from later lawsuits demonstrated in court that the corporation was aware of asbestos risks as early as the 1970s.
When you choose to file a mass tort claim, you can help prevent future harm to others. Here are many reasons you should take the step to prevent further injuries. 
Consumers Want Safe Goods
You may want to consider filing a lawsuit against a company when their product injures you. When people take legal action, they hold manufacturers and corporations accountable for the products they put on the market. It is a necessary part of the two-way relationship between the consumer and the seller, which keeps wanted and safe goods on the market.  
 Johnson & Johnson Moved to File Bankruptcy
According to NPR, the idea that Johnson & Johnson has moved to file bankruptcy to avoid paying out awarded verdicts has upset many. According to Representative Katie Porter, D-Calif., "J & J knew asbestos laced some bottles but kept it a secret for decades. Tens of thousands of women with ovarian cancer are suing, and the company wants to shield its assets." 
Lawsuits Designed to Hold Johnson & Johnson Accountable
Holding companies accountable is getting tougher, according to NPR. Senator Elizabeth Warren, D-Mass., indicated that this was part of a trend where wealthy individuals and corporations are abusing bankruptcy laws to block lawsuits designed to hold them accountable for their actions. She tweeted, "Another giant corporation is abusing our bankruptcy system to shield its assets and evade liability for the harm it has caused people across the country."
When J & J filed for bankruptcy when many of their consumers were sick and dying of cancer, they were angry. The cancers are likely due to the products the company had profited from for so many years. The anger has left many customers turning their backs on J & J. 
In New Jersey, Johnson & Johnson is facing tens of thousands of talcum powder cancer lawsuits. These are all from plaintiffs who have filed in the New Jersey federal courts and claimed that the company's talcum powder has caused them to suffer from ovarian cancer. 
Talcum Powder Lawsuit Settlement Amounts
Talcum powder can cause health problems in human beings regardless of how they use it and how cautious they are. You can find talc in pottery, bathing products, building materials, and other everyday products. Having warning labels and appropriate protective gear is necessary for safety. Corporations have a responsibility toward those to whom they market their products. 
Recently many different settlements have been awarded in the courts, with the majority of these towards Johnson & Johnson. Here are a few recent settlements from the court cases and information about the awards
$3.35 Million Verdict – 2006 
A man who worked in a pottery studio was the first case to connect talc to mesothelioma. He brought his case against a company called Vanderbilt, which made the talc. He fought against the company and died during the trial. His widow was awarded $3.35 million.
$13 Million Verdict – 2015 
Judith Winkel secured an undisclosed amount in May 2015 for a case settled out of court. She sued the Colgate-Palmolive company for failing to warn her of the dangers of talc in their Cashmere Bouquet product.
The jury decided on additional punitive damages on top of her undisclosed settlement. The jury felt that the company's actions were egregious enough to warrant a $13 million payout
$22 Million Verdict – 2017 
Richard Book sued Dexter Midland Chemical Company, the Walter N. Boysen Paint Company, Vanderbilt Minerals, and Imerys Talc due to contaminated talc exposure. Asbestos was found in the product. Book had worked as a paint manufacturer. Though a jury in California awarded Booker $22 million in December of 2017, Booker had died the previous year of mesothelioma. 
$37.2 Million Verdict – 2019
Four plaintiffs, Douglas Barden, D'Angela McNeill-George, David Etheridge, and Will Ronning, were awarded compensatory damages of $37.2 million from Johnson & Johnson in September 2019. These individuals from New Jersey had developed mesothelioma from using products like Johnson's Baby Powder and Shower to Shower.
$26.5 Million Verdict – 2021 
A jury in California awarded a woman, Christina Prudencio, a $26.5 million verdict. According to the lawsuit, Prudencio was a victim of asbestos-contaminated talc. In addition, she was sure that the Johnson & Johnson products she had been using caused her to develop mesothelioma. 
$2.1 Billion Verdict – 2020
Johnson & Johnson appealed an earlier verdict awarding $4.69 billion in damages to twenty-two women who held together to form a class action suit in Missouri.
The award was granted in 2018; after two years of waiting as the giant corporation worked to fight to pay, the courts slashed the Verdict in half but upheld that the women did indeed suffer a significant loss due to asbestos-laced talcum powder. As a result, the women secured a final award of $2.1 billion.
Will My Talcum Powder Case Be Handled as a Class Action?
Mass tort lawsuits and class action cases include a large group of plaintiffs. This is one area in which these cases are very similar. Generally, the plaintiffs also have a shared grievance against a single or shared set of defendants. 
That does seem like they are both the same thing. However, there is a difference in the eyes of the court. Your talcum powder case will be treated as an independent lawsuit as a mass tort case. This establishes that your lawsuit will stand on its own evidence and merits. 
A class-action lawsuit treats the case as one single legal action. All the plaintiffs are grouped as one plaintiff. The case stands or loses as a group whole. 
Settling Lawsuits in Bulk
When plaintiffs file lawsuits in bulk, as in mass torts, it does put the defendant in a bit of a predicament. As a large corporation, a business needs to protect its overall reputation, and to have a continued number of open claims against them does not look good in the public eye. It is a risk to the company to hold a high volume of claims against it as a liability. 
The courts often encourage resolution out of court. In many cases, a settlement is offered. If neither party can agree, the defendant must risk further reputation liability in court. Mass torts are often resolved out of court because both sides are serious about coming to a resolution. 
Latest Talcum Powder Lawsuit Update
According to the latest news on talcum powder lawsuits, in March 2022, J & J continues to claim that their talc products are safe publicly. This is despite the evidence that has been provided in courtrooms to demonstrate otherwise. The company has also removed these products from the shelves.
This may have some impact on future claims. It could lead to limiting or capping claims. According to NPR, Johnson & Johnson has asked to halt claims. J & J has filed with a federal bankruptcy judge asking for a delay on talc-asbestos claims until they can have the company's brand-new company LTL, which it has established, file on the claims. 
J & J is diverting all liability for claims onto their new subsidiary company, LTL. Once the company was established, J & J then used the new official status to file in the courts. Johnson & Johnson has attempted to divert the responsibility of paying the many awarded claims by filing this type of bankruptcy. The company is valued at over $400 billion.
Consult a Lawsuit Attorney
Corporations are expected to follow federal and state testing guidelines to ensure that their products are safe and free from defects. Punitive damages are meant to discipline companies for actions that harm people. 
If you have been exposed to asbestos in talcum powder, a mass tort lawyer wants to know more about your case. Please take a moment to fill out our form below for a free case evaluation. Attorneys help those who suffered injuries stemming from defective products get justice. You deserve compensation for your injuries and a path to health.