How Much Do Elmiron Lawsuits Cost
News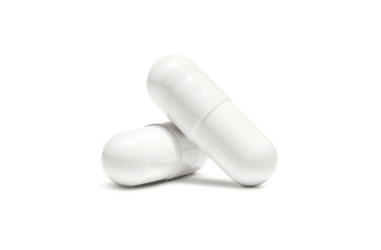 ELMIRON®, or pentosan polysulfate sodium, is a prescription drug used to treat interstitial cystitis (IC), a painful bladder condition that affects millions of people across the U.S. Physicians have prescribed Elmiron for bladder pain since the Food and Drug Administration (FDA) approved the drug in 1996.
In 2018, studies revealed that extended pentosan polysulfate sodium use caused pigmentary maculopathy. Long-term effects of pigmentary maculopathy include retinal damage, vision loss, and even blindness.
Since that time, plaintiffs have filed more than 1,800 lawsuits alleging vision problems related to extended Elmiron use. Although the FDA updated Elmiron label warnings to include retinal pigmentary changes in June 2020, the drug remains on the market.
How Can I Pay for My Medical Bills in the Meantime?

Class action lawsuits can take months or even years to settle. If you suffer from vision loss because of prolonged use of Elmiron, there are options to cover your medical bills in the meantime.
Health Insurance Coverage
Health insurance coverage is the first option for individuals suffering from Elmiron-related injuries. If you have health insurance, your policy may cover the costs of treatment. You will pay them back after you receive your Elmiron settlement. Every insurance company has different policies for personal injury claims. Have your attorney discuss the options with your insurance carrier to determine whether this is an option for you.
Medical Liens
If your insurance does not cover your Elmiron injury, ask your attorney about a medical lien. With a medical lien, a doctor can treat you for your Elmiron injuries now. You pay for the services later upon receipt of your settlement. Medical lien agreements are complex, so have your attorney review them before you sign.
Pre-Settlement Funding
You may also be able to get pre-settlement funding for your medical bills while you wait for the final settlement. This can be more difficult, as it is an advance on the settlement. The financial institution will want proof that you can win your case and that the settlement value will cover the advance. Your attorney can explain pre-settlement funding and help you decide whether this could work for your situation.
Is There a Class Action Lawsuit Against Elmiron?
As of September 15, 2022, almost 1,800 actions are pending against Janssen Pharmaceuticals, Inc. and others affiliated with the manufacture, marketing, and distribution of Elmiron. On December 15, 2020, the Courts consolidated most Elmiron cases under MDL 2973 in the United States District Court, District of New Jersey. Any new cases against Elmiron for vision-related problems will also fall under MDL 2973.
If you or a loved one have suffered from pigmentary maculopathy after using Elmiron, you can seek compensation for your losses. A mass torts attorney familiar with the Elmiron class action lawsuit can help you learn about your legal rights.
How Much Could I Get in My Elmiron Lawsuit Settlement?
No one can predict the outcome of any lawsuit in advance. Class action settlements range anywhere from a few dollars to millions, depending on the case details. To save time and resources, judges for class action lawsuits try related cases together. After the parties reach a settlement agreement for the MDL, the judge will divide the settlement amongst the claimants.
To establish a claim value, the MDL judge first reviews a handful of cases selected to represent all suits within the class action claim. These bellwether trials provide a framework for the rest of the claims. They establish which evidence and tactics are effective and help establish a general claim value.
Your attorney can provide a more accurate idea of your potential settlement value after the bellwether trials. As of September 2022, the Court has scheduled three bellwether trials to begin in January, March, and May 2023.
Elmiron Lawsuit Criteria
To join the Elmiron MDL lawsuit, you must have evidence to prove that:
You used Elmiron for at least two years
You experienced vision problems and eye damage after using Elmiron
You suffered material losses because of the eye damage
To establish fault, your attorney must show that Elmiron manufacturers knew of the potential dangers and failed to provide adequate warning.
Signs of Vision Damage From Elmiron Use
If you suffered damage due to Elmiron use, the symptoms may present as any of the following:
Blurry vision
Loss of visual acuity
Distorted vision
Difficulty seeing long distances or reading
Disturbed vision
Reduced ability to adjust to dim lighting or darkness
Vision Loss
Blindness
Even after you stop using Elmiron, your eyesight may continue to deteriorate to the point of blindness. Damage caused by pigmentary maculopathy is irreversible. At this time, the only known potential cause of pigmentary maculopathy is Elmiron use.
Evidence to Prove Your Elmiron Claim
Although studies have long suggested a causal link between Elmiron and pigmentary maculopathy, Janssen failed to warn users for several years. A mass torts attorney familiar with the Elmiron lawsuit can prove that Elmiron caused your vision problems. The evidence they may use includes:
Elmiron prescriptions and instructions for use
Medical records showing prolonged repeated use of Elmiron as prescribed
Medical documents detailing eyesight issues and deterioration
Scientific studies showing the correlation between Elmiron use and eye damage
Expert testimony to establish and support the value of your losses
Your lawyer can work with other attorneys involved in the MDL to show that Elmiron is responsible for your eye damage. They can prove that the makers and distributors of Elmiron knew or should have known of the potential dangers posed by Elmiron and that they failed to warn users of those dangers.
When Should I File an Elmiron Eye Damage Lawsuit?
If you believe that you experienced eye damage as a result of taking Elmiron, speak with an attorney as soon as possible. The class action case is ongoing, so you can still add your claim to the MDL. Once the trials are complete and both sides reach a settlement, you will no longer be able to join the class action suit.
By contacting an attorney right away, you give your lawyer time to obtain evidence to prove your claim. Since evidence can change or disappear over time, your attorney will need the time to conduct a thorough investigation and seek all available sources of information.
A prescription drug injuries lawyer who handles Elmiron lawsuits can review your case to determine whether you have grounds to join the ongoing MDL.
Filing an Elmiron Lawsuit for Eye Damage
To file an Elmiron lawsuit for eye damage, you must submit an Elmiron Case & Claim Data Form. The form requires personal identification details, history of Elmiron use, medical diagnoses related to eyesight damage, and data from imaging procedures. Your attorney can help you seek the necessary information to complete the form.
If approved, the Court will add your case to the ongoing MDL litigation. Your attorney will need to provide proof of your claims, as they would for an individual personal injury lawsuit.
How Do Elmiron Eye Damage Lawsuits Work?
To pursue a lawsuit against Elmiron for eye damage, you can join the ongoing MDL. You can start by filling out the above form and submitting evidence to support your claim. After the bellwether trials, attorneys on both sides will have a better idea of which evidence and strategies are effective and how similar cases are likely to proceed.
Your attorney can establish your losses and damages associated with vision damage due to Elmiron use. Damages they could include in your claim are:
Pain and suffering
Loss of use (the loss of the ability to use a certain body part – in this case, likely your eyes)
Loss of employment
Reduced or lost income
Reduced quality of life
Chronic disability
Assistive devices, medication, and long-term medical care
Medical bills and costs associated with diagnosis and treatment of eye damage due to Elmiron use
Emotional anguish
Your case may settle at any point during the MDL, depending on the circumstances surrounding your claim. Upon completion of the MDL, if you have not already reached a settlement agreement, the Court will divide the full value of the final settlement or verdict between all remaining plaintiffs.
How Much Do Elmiron Lawsuit Attorneys Charge?
When you join a class action lawsuit, your attorney will most likely handle your case on a contingency basis. This means that they will not get paid until or unless you win. Upon receipt of the final settlement, your lawyer will deduct the cost of attorney's fees consistent with your agreement.
For class action lawsuits, most attorneys charge a standard contingency fee based on a percentage of the final settlement. However, every lawyer handles cases differently. Some attorneys will require a retainer and charge for their work on an hourly basis. Make sure to review the payment terms on your agreement before signing to ensure that they are consistent with your budgetary needs.
What to Look for in an Elmiron Attorney?

Selecting the right attorney for your Elmiron injury case can make all the difference in your case's outcome. When choosing a mass torts lawyer to represent your Elmiron claim, be sure to look for a lawyer who:
Has Experience With Class Action Claims Involving Dangerous Drugs
When facing large drug companies like Janssen Pharmaceuticals, you can benefit from choosing a lawyer who regularly handles these types of mass torts claims. A mass torts attorney who handles Elmiron and other dangerous drug cases on a routine basis will already know the evidentiary and filing requirements.
They will also understand how best to pursue your claim and defend your right to compensation. With a knowledgeable attorney on your side, you can take the time you need to rest and focus on your recovery.
Understands the Personal and Financial Challenges You Face
Choose an attorney who is sympathetic to the challenges you face as an Elmiron victim. A compassionate attorney will understand that you face life-altering difficulties from pigmentary maculopathy. Losing your sight is a traumatic experience with several physical, mental, and financial consequences. A lawyer familiar with such claims can help you seek medical assistance or funding for medical costs so you can get the treatment you need while your case is still in litigation.
Works Within Your Budget
Most class action attorneys will operate on a contingency basis. However, you should ensure that the payment terms in your agreement are consistent with your financial capacity. If the lawyer asks for a retainer or if their percentage of the settlement seems high, do not hesitate to speak with other attorneys to compare rates before signing an official agreement.
Stays Informed of Case Developments
Your Elmiron attorney should be aware of any new developments in the Elmiron MDL. You can rely on a quality lawyer to provide you with regular updates and counsel you on anything that could affect your case promptly.
Communicates Clearly and Often
When selecting a lawyer for your Elmiron lawsuit, choose an attorney who shares your communication style. Your attorney should be comfortable with keeping you up to date on your case. By keeping you informed, your attorney builds trust between you and your law firm, which helps strengthen your case.
With the above considerations in mind, take the time to compare attorneys to choose the ideal lawyer for your Elmiron case.
Contact a Mass Torts Attorney With Experience in Elmiron Lawsuits
If you or a loved one have suffered permanent vision damage as a result of two or more years of Elmiron use, you can seek compensation for your losses. The mass torts attorneys in our network are well-versed in class action lawsuits for a wide range of products, including pharmaceuticals like Elmiron. Call 1.844.44TORTS (1.844.448.6787) or fill out our online contact form today to be connected with an Elmiron lawsuit attorney in your area.