In the Latest Benzene Contamination Recall, Unilever Tells Stores to Pull Dry Shampoo
News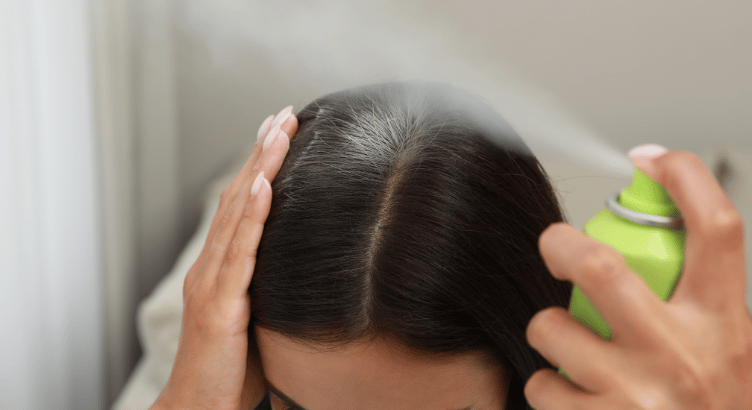 The manufacturer, Unilever, recently recalled a batch of dry shampoo products, including Dove and Suave. The company said that the propellant in the aerosol cans may be contaminated with benzene. The company told retailers to remove the products made before October 2021. (U.S. Food & Drug Administration (FDA))
Benzene is a known human carcinogen, according to the FDA. Over time, exposure can cause serious health issues, such as blood disorders and leukemia. Other types of personal care items have been recalled this year due to benzene contamination. People who face serious health problems because of a product that contained benzene could have a case for damages.
What You Should Know About the Dry Shampoo Product Recall

Unilever says that the following product lines could be affected and contain hazardous levels of benzene:
Nexxus
TRESemmé
Suave
TIGI (Rockaholic and Bed Head)
You can find out if a product you purchased is affected by searching the database from Unilever.
Benzene Exposure Can Cause These Symptoms and Complications
While brief exposure to benzene through the air may not prove serious, people who inhale the substance in small amounts over long periods may see several health problems. The Centers for Disease Control and Prevention (CDC) says that health outcomes depend on the length and amount of exposure, among other factors.
Immediate symptoms: The higher the quantity you ingest, absorb through the skin, or otherwise contact, the more serious your immediate symptoms could be. You could have signs of drowsiness, dizziness, headaches, and confusion, among other symptoms. However, Unilever's dry shampoos will likely expose users to lower levels of the toxin.
Long-term effects: Benzene can prove especially harmful to the blood. With long-term exposure, you could face anemia, harm the immune system, disrupt blood marrow, and even lead to leukemia.
Other Body Care Products Could Contain Hazardous Levels of Benzene
Dry shampoo is not the only type of personal care product that could be contaminated. According to Environmental Health Perspectives, a total of 11 recalls have been issued for products with elevated amounts of the carcinogen, including the following:
Sunscreens, such as Banana Boat's Hair & Scalp Sunscreen (FDA)
Hand sanitizers
Deodorants
Dry conditioner
Foot and hair care products
Why Is Benzene in Body Care Products?

According to the Environmental Working Group (EWG), companies don't intentionally include benzene in their ingredient lists. However, it can show up in products from dry shampoos to sunscreens.
This may be due to contamination from petroleum-based ingredients or isobutane, a propellant for spray products like dry shampoo. The FDA does not require testing for benzene. However, you can avoid buying aerosol-based body care products to help reduce your risk of exposure.
If You Faced Harm, You Can Get a Legal Case Review
Consumers who experience serious health problems after using a benzene-contaminated dry shampoo or another product could seek compensation. If you required medical care or had other damages, you could file a lawsuit against the manufacturer. Many injury lawyers' offices offer free case reviews. Fill out a contact form on our website to get connected with a mass torts lawyer in our network.