Institutional Sex Abuse Lawsuits | Sex Abuse Lawyers Who Fight for You
Institutional sex abuse lawsuits
News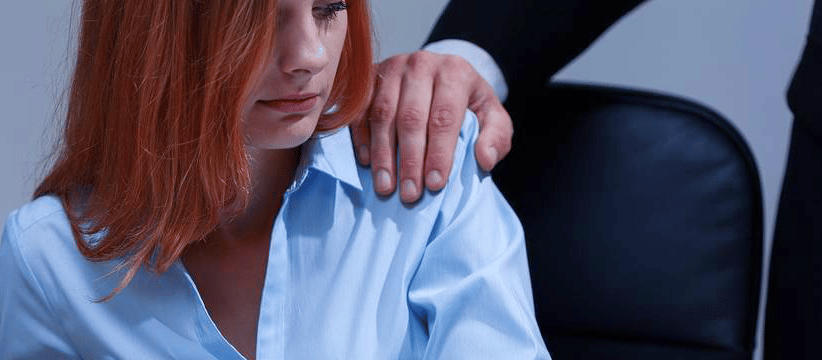 Sexual abuse traumatizes its victims, whether they were a child or an adult when it happened. The pain stemming from an assault or period of abuse often lingers for years, if not for the rest of many victims' lives. As a result, many sexual abuse survivors find it daunting to come forward about their case and attempt to hold a perpetrator—let alone an institution—accountable. However, they do not have to act independently. If you were a victim of sexual abuse or assault that a third-party institution should have prevented, you might have grounds to pursue compensation from the liable organization. You can choose to hire a personal injury lawyer who handles institutional sex abuse lawsuits and have them guide you throughout your case.
Can the victim of a sexual assault file a civil lawsuit?
Yes, victims of sexual assault or institutional sexual abuse can file civil lawsuits to pursue compensation for the damages they've suffered, such as psychological trauma, pain and suffering, and income loss.
You should understand some critical concepts before filing your sexual assault lawsuit.
Civil cases are different from criminal cases
If you file a sexual assault or abuse lawsuit to pursue compensation, you will pursue a civil lawsuit. Criminal cases involve district attorneys and prosecutors pursuing charges against the perpetrator, but victims of the alleged offenses often do not receive reparations when these cases conclude.
Other differences between civil and criminal cases include:
Criminal cases: Survivors serve as "witnesses" to the perpetrator's crime. They provide testimony on how the alleged events happened to support the prosecutor's case. These cases may end with a plea deal or a verdict that determines whether the perpetrator was guilty or not guilty of their charges.
Civil cases: Survivors act as plaintiffs in their cases. They may hire personal injury lawyers to represent them and petition for compensation on their behalf. Many cases involving sexual assault or abuse are generally filed against institutions, as victims can hold third parties liable for their negligence in allowing the assault or abuse to take place.
Whether the perpetrator is found guilty in a criminal court of the sexual abuse or assault charges is irrelevant to a plaintiff's civil case. Different standards of proof prevail in convicting a defendant in criminal law versus holding them or a third party liable in personal injury law. Your lawyer's focus would rely on establishing how the defendant's negligence led to your injuries and damages based on the facts of your case.
Liable parties in your case may not be the perpetrator 
As mentioned, if you decide to file a personal injury lawsuit about your sexual assault or abuse, you may list other parties besides the perpetrator. In fact, unless your abuser has the financial means to compensate your damages, many law firms would advise you to direct your lawsuit against relevant institutions that should have prevented the abuse from happening. Examples of institutions named in sexual assault cases include:
Religious institutions: The Catholic Church or the Mormon Church
Military branches: The Army, Navy, Air Force, or Marine Corps
Educational institutions: Universities or public schools for grades K-12
Children's recreational activities programs: The Boy Scouts of America or summer camps
Care facilities: Nursing homes, daycare centers, or other childcare institutions
Rideshare companies: Uber or Lyft
Holding institutions accountable for their negligence via a lawsuit can also force them to implement systemic changes to prevent future assaults. 
Various sex crimes give survivors grounds to file civil lawsuits
Some people may hesitate to bring their cases forward because they're unsure if their experience qualifies as a sex crime. However, the law considers any form of non-consensual sexual act a sex crime, including:
Sexual harassment
Sexual battery (e.g., groping)
Indecent exposure
Molestation
Sexual abuse of a child
Sexual assault and rape
Many personal injury law firms offer a free initial consultation to allow potential clients to discuss their cases freely and learn more about their legal options. These cases cover sensitive subjects, so it is understandable if you would like to discuss your experience with someone one-on-one before filing a claim or lawsuit. 
Personal injury lawyers handle different types of institutional sex abuse lawsuits
According to the Rape, Abuse & Incest National Network (RAINN), just over 3 in 10 cases of sexual abuse or assaults get reported to law enforcement, meaning almost 70 percent of cases go unreported. Many victims feel too intimidated to stand up against institutions like universities, churches, and major corporations. However, they do not have to come forward with their cases alone.
Law firms that handle sexual abuse cases throughout the United States will advocate for survivors against various institutions. The following are several types of sexual abuse lawsuits that survivors of childhood and adult sexual abuse may file against these organizations.
Catholic Church sexual abuse lawsuits
Victims of clergy abuse can file lawsuits against the Catholic Church. These cases have named specific members of the Catholic Church, such as dioceses and priests, or religious orders across the nation.
You can work with an institutional sexual abuse lawyer to build your case. They can collect evidence that supports your claims regarding:
When and how long the abuse occurred
How many instances of abuse occurred
Who was involved in the abuse
Whether you reported the abuse to the Church 
Whether the institution took appropriate action after you filed a complaint
Whether you reported the abuse to law enforcement
If your abuse occurred during your childhood and the perpetrator has since passed away, your lawyer can advise you on how to act against their estate or the Catholic diocese. Additionally, if a perpetrator files for bankruptcy to pause these complaints, your lawyer can advise you on how to proceed with your case.
Boy Scouts of America sex abuse cases
The Washington Post reported in July 2021 that the Boy Scouts of America settled an $850 million case involving over 84,000 sexual abuse victims. Survivors of Boy Scouts of America-related sexual abuse reported incidents dating back to the 1960s. Other victims may still choose to come forward if they haven't participated in this case. The article added that the organization currently faces 275 abuse lawsuits and 1,400 potential claims.
Victims could file these cases against group leaders, local councils, and other organization leaders. 
Military sex abuse lawsuits
If you were a victim of sexual abuse in any of the following military branches, you might have grounds to file a lawsuit against the United States military:
Army
Navy
Air Force
Marine Corps
Coast Guard
Space Force
The CBS Evening News released a watchdog report in November 2021 detailing how the U.S. military continues not to abide by federal laws about supporting sexual assault victims. These failures involved:
Assigning inexperienced prosecutors to a sexual assault case who lack special victim case training
Not providing adequate investigative reports on sexual assault cases
Not advancing sexual assault and domestic violence cases to a court-martial
A personal injury lawyer can conduct a separate investigation to help prove your case and hold the U.S. military accountable for its negligence.
Universities, colleges, and school sexual assault & abuse cases
School-related sexual assault cases can name any educational institution as a liable party:
Private and public college and universities
Elementary schools
Middle or junior high schools
High schools
Tutoring institutions
The complexities of these cases can make holding them accountable long and arduous. Your lawyer may investigate whether underreporting took place, with the educational institution failing to report the perpetrator to law enforcement to keep the case quiet and avoid scandal. If other evidence arises, such as former offenses of sexual abuse by the perpetrator, your mass tort attorney could use this information to bolster your case.
Rideshare sex abuse lawsuits
In recent years, rideshare companies like Uber and Lyft have come under fire for failing to conduct thorough background checks on their drivers before hiring them. In other cases, rideshare drivers may fall victim to violent passengers, who then sexually assault the driver.
Whether you were a victim as a passenger or a driver, you may have grounds to hold the rideshare company liable.
Summer camp sex abuse lawsuits
Summer camps have a responsibility to maintain the safety of their campers. However, children and adolescents remain vulnerable in these institutions, particularly at sleep-away summer camps. If a counselor, camp organizer, or other camp leader abused you as a minor, you could seek compensation from the summer camp.
Recent cases involve eight women who visited a meditation and holistic health summer camp in Virginia as children, according to a 2021 report by ABC News. The investigation is ongoing.
Daycare and aftercare sex abuse lawsuits
While it might seem inconceivable, children attending preschool and other childcare programs are vulnerable to sexual abuse as well. Parents who discover their children were victims of sexual abuse may file injury lawsuits to hold perpetrators and daycare or aftercare facilities liable for gross negligence. Adult survivors may also file a case once they are of legal age.
Recent cases include a sexual abuse lawsuit case against Stinky Feet Childcare in Salem, Ore., which the Statesman Journal reported as ending in a $5.1 million settlement. Representatives of three children who suffered the abuse presented the case. The perpetrator was ultimately convicted of his crimes.
Youth sports organization sex abuse lawsuits
Youth sports organization sexual abuse lawsuits may involve any institution that provides recreational activities to children and adolescents, such as:
Football teams
Soccer clubs
Baseball programs
Martial arts clubs (e.g., karate, taekwondo, judo)
Dance academies (e.g., ballet, jazz dance, and tap dance)
Gymnastics
Volleyball clubs
Swimming clubs
If you participated in a youth organization that offered sports activities and fell victim to sexual abuse, you could file a lawsuit to hold the perpetrator or the youth organization liable for negligence. Besides coaches, assistant coaches, managers, and other staff members, you could hold the club or organization that employed them liable for sexual abuse.
Keep track of legal requirements when filing a civil lawsuit for child sexual abuse
If you decide to file an institutional sexual abuse lawsuit, you must do so within your state's statute of limitations. This law determines the deadline for plaintiffs to file their case against a liable party to pursue compensation. Despite some states recently passing deadline extensions for childhood sexual abuse cases, you should still begin taking legal action as soon as possible if this deadline is quickly approaching.
Certain factors may affect how long you have left to file. For example, adult survivors may still have opportunities to bring their cases forward depending on the statute of limitations in their state.
Failing to meet your case's statutory deadline could bar you from compensation
If you fail to meet the statutory deadline:
The liable party may discover the deadline lapsed and have grounds to petition for your case's dismissal, potentially absolving them of liability for your injuries and damages.
A judge may dismiss your case upon its submission as it did not meet the statutory deadline.
A dismissal would bar you from pursuing compensation through the civil court system. It would also derail settlement negotiations if you intended to use a lawsuit to leverage your negotiating power. Instead, the other party won't legally be obligated to compensate you once the deadline passes. 
Qualifications for a sexual abuse and assault lawsuit
You might qualify to file a sexual abuse and assault lawsuit if you were a victim of:
Sexual abuse or assault
Sexual harassment, including stalking
Sexual abuse from a medical professional, such as a primary care physician or gynecologist
Sexual abuse or assault by a rideshare driver
Sexual abuse by a clergyman or counselor
Sexual abuse by a superior officer in the military
Sexual abuse by a coach, teacher, or childcare provider
With personal injury cases involving institutional sexual abuse, understand that your objective is not to prove that the institution committed sexual abuse toward you. Instead, you seek to hold the institution responsible for allowing the sexual abuse to occur or failing to take measures to prevent other people from becoming victims, thus resulting in your injuries and damages.
Victims may demand compensation for damages in sexual abuse lawsuits
With a personal injury lawsuit, a sexual assault victim can pursue compensation for the damages they've suffered. 
You may hear the phrase "the value of your case" when law firms discuss calculating your damages. However, you should not misconstrue this saying to mean that monetary compensation will erase the trauma you experienced. Your pain and suffering can never be erased by money. Instead, the objective of your lawsuit is to offset the tangible costs of your damages.
By filing a lawsuit against an institution and succeeding, you can hold the institution accountable for its negligence and have a documented account of its failings. Getting financially compensated can also serve as a step forward for your personal progress and potentially for others.
Compensatory damages
The following types of damages are compensable in personal injury cases about institutional sexual abuse:
Medical treatment: This category includes costs for emergency room treatment, having a rape test kit done, pregnancy tests, sexually transmitted disease (STD) tests, other doctor's appointments (e.g., a primary care physician, gynecologist, or proctologist), hospitalization, surgeries, and other medical care to treat additional bodily injuries (e.g., bruises, fractures, or puncture wounds). 
Other medical costs: If you required prescription medication or medical support devices (e.g., crutches, wheelchairs, slings, or neck braces) as part of your medical treatment, you could receive reimbursement for these costs.
Psychiatric treatment and counseling: If you sought psychiatric treatment or psychological counseling to cope with your sexual abuse history, you can also demand compensation for these appointments, mental health medicines, and projected therapy costs. Your lawyer may also have your counselor testify on your behalf to speak of the psychological damage you suffered, including post-traumatic stress disorder (PTSD).
Income loss: Many sexual abuse victims find it difficult to maintain employment. Often, victims may face negative consequences if they attempt to file a complaint against the perpetrator to their employer. If you lost your job or missed extensive periods of work because of your sexual abuse, you can have a lawyer advocate for you to recover lost wages, benefits, bonuses, and more.
Pain and suffering: Sexual abuse can cause both physical and emotional pain, which may take years for survivors to process before they can begin to heal. Many law firms calculate pain and suffering to show the impact these damages had on your overall life. Your lawyer can explain how their firm estimates your pain and suffering.
Emotional distress: Emotional distress encompasses how you respond psychologically to traumatic events, such as depression, anxiety, and insomnia. If your sexual abuse disrupted your life by affecting your mental health, you have grounds to file for compensation.
Reduced earning capacity: As mentioned, some victims may lose their employment if they speak up about their sexual abuse. Other victims may find it difficult to return to their career if their local industry is small or particular aspects trigger negative memories. These effects can reduce a person's earning potential, as they might force a victim into a lower-paying position or leaving their career altogether.
Loss of enjoyment in life: Many victims lose interest in former hobbies and activities, relationships, career goals, and life in general after suffering sexual abuse. You can have a lawyer demonstrate who you were before the abuse and afterward to show how the trauma affected you.
Loss of consortium: Unfortunately, some victims lose their relationships because of their sexual abuse. For example, a victim may no longer wish to be intimate with their partner as a trauma response, or the victim's partner blames them for the abuse and does not provide moral support as they recover.
You may qualify for other damages not mentioned in this article, as each sexual abuse case is unique to the individual filer. For example, if the perpetrator damaged your property during the sexual assault, you could recover repair costs or the property's replacement value. Your personal injury lawyer will review your damages and explain how much compensation they aim to pursue on your behalf.
Punitive damages
In some cases, personal injury plaintiffs may receive punitive damages to punish the defendant for their gross negligence or intentional wrongdoing. Institutional sexual abuse cases generally qualify for punitive damages, motivating organizations to implement strategies to:
Prevent sexual abuse on their premises
Conduct proper investigations
Have appropriate responses when evidence shows a perpetrator committed an offense
While these responses are not a guarantee, your mass tort lawsuit lawyer can make these points in their argument to demonstrate how the institution failed to protect you or take your case seriously.
Verdicts and settlements
Recent verdicts and settlements for sexual abuse cases include:
A $380 million settlement for Larry Nassar's sexual abuse case: CNN reported in December 2021 about the sexual abuse case against Larry Nassar, a former doctor for female Olympic gymnasts. Victims successfully pursued compensation from USA Gymnastics, the US Olympic Committee, and several insurers to cover damages. 
An $8.2 million settlement for a youth soccer sexual abuse victim: The San Jose Mercury News reported an August 2018 agreement between the U.S. Youth Soccer Association and a former Northern California player sexually abused by her coach in 2012. The lawsuit held the association responsible for failing to vet the coach properly.
$300 million for various sexual abuse cases involving the Catholic Church: The Catholic Church has come under fire for widespread sexual abuse cases across the country, with many cases involving child sexual abuse. CNN reported in June 2019 that within a 12-month period, the Catholic Church had paid out more than $300 million in settlements to victims.
Each year, victims bring forward and settle new sexual abuse cases. You can seek compensation with the help of a personal injury lawyer in your area and find some closure by holding liable institutions accountable for their negligence.
There are resources for sexual abuse survivors who want to build their cases
While survivors are encouraged to come forward and hold institutions accountable to prevent people from becoming future sexual abuse victims, it can be hard to reach the mental state one needs to start the litigation process. This journey is difficult, so you might want to take steps to build a support network for yourself.
The following resources for sexual abuse survivors can help them find people who share their experiences. In addition, you can find advocates who can speak about how to take legal action against perpetrators and institutions.
Resources for survivors of sexual abuse and assault
If you are a sexual abuse or assault survivor, you could visit these resources:
The Administration for Children & Families (ACF): The ACF provides various resources for survivors of sexual violence, including domestic violence. You can also read specialized resources that touch on how sexual trauma affects victims and guides on how to begin your mental health and legal journeys. 
RAINN: RAINN is an anti-sexual violence organization in the United States that provides services and resources to survivors of sexual abuse and other violence. RAINN also operates the National Sexual Assault Hotline, which you can call at 1-800-659-HOPE when necessary.
WomensLaw.org: WomensLaw.org provides a step-by-step guide on what to do after being sexually assaulted, including how to file a legal complaint about your assault. It also provides instructions for filing a civil protection order to keep the perpetrator away from you and your family.
Resources for survivors of child sexual abuse
If you are a survivor of child sexual abuse, you could benefit from these resources:
The Enough Abuse Campaign: The Enough Abuse Campaign serves as a directory for other programs that help people who've suffered childhood sexual abuse. It also provides educational guides on childhood sexual abuse, legislative action, state-specific laws, and how families can speak with their affected loved ones.
After Silence: After Silence serves as an online support group, where survivors can speak with each other on online forums. Other survivors monitor these forums. There is also a Spanish-only version located here. 
The Younique Foundation: This foundation focuses on helping survivors who experienced sexual abuse as children or adolescents. It provides support groups, retreats for adult female survivors, and healing resources. 
Resources for adult survivors of child sexual abuse
Adult survivors of child sexual abuse can visit these resources:
Fill out our contact form to hire a sexual abuse lawsuit lawyer
Navigating the court system as a sexual abuse victim can be difficult to handle on your own. If you or a loved one want to file a sexual abuse lawsuit in your state's civil court system, you can fill out our contact form to receive help with your case. We can direct you to a personal injury lawyer who serves your area and has experience managing institutional sex abuse lawsuits. Call 1-844-448-6787 today or fill out our contact form for help with your case.