Is It Too Late to Join the 3M Lawsuit?
Product Liability Injuries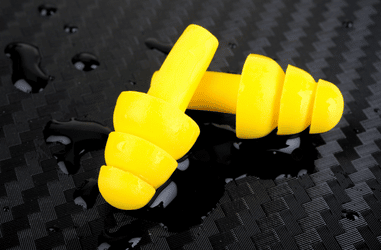 No, it is not too late to join a 3M lawsuit if you qualify. In February 2022, Reuters released a report that stated that while there have been six cases that resulted in verdict awards (with an additional case win that occurred later in March 2022), there are still 280,000 cases awaiting trial. As long as you are within your state's statute of limitations to file a product liability case against 3M, you may file.
If you or a loved one served in the United States military between 2003 and 2015 and suffered a hearing-related injury after using 3M's Combat Arms Earplugs, Version 2 (CAEv2), you may have grounds to file for compensation from 3M. You can get a free legal consultation and get connected with a personal injury lawyer who can help you build your case against the liable manufacturer.
Is the 3M Earplug Lawsuit Worth It?
As with any personal injury or product liability case, there is no guarantee that you will win compensation. That being said, there have been seven successful verdicts that have awarded plaintiffs compensation for suffering injuries like hearing loss and tinnitus due to 3M's negligent manufacturing and distribution. 
In total, Reuters reported over $160 million in compensatory damages to claimants who succeeded in their cases, with one case awarding $110 million to two U.S. Army veterans. By filing a personal injury lawsuit against 3M, your lawyer may be able to convince a jury to award you compensation for your damages, which may cover medical expenses, income loss, and pain and suffering. In this sense, a case may be worth pursuing.
A Personal Injury Lawyer Can Manage Your Case for You
Some people are hesitant to move forward with a lawsuit because they might not be familiar with state or federal litigation, whether they qualify for a lawsuit, and what the legal process involves once they file their case. However, you do not have to file a personal injury case by yourself. Instead, you can work with an attorney, who can then handle most legal tasks related to your case. 
Personal injury attorneys understand that their clients have suffered several forms of damages, which may make managing a case difficult or even unfeasible for them. As your legal representative, your lawyer will step in to advocate for your interests and do what is necessary to pursue compensation on your behalf. They may offer to:
Investigate your case to see if you qualify for a 3M lawsuit: In your 3M lawsuit, you must prove that you used 3M's defective CAEv2 earplugs during your years of military service. This may require retrieving military documents, inventory reports, or even medical records from the military if your injury was treated while you were in service. Your lawyer may also investigate other aspects of your case to determine whether there is a direct correlation between your military service and hearing-related injury.
Collect evidence to establish key points of your case argument: Once your lawyer identifies 3M as a potentially liable party for your hearing loss or tinnitus, they will then collect as much evidence as possible during the discovery stage. This may involve getting copies of your military and non-military medical records, expert witness testimonies (e.g., analysis from audiologists), witness testimonies (e.g., veterans who served with you in the military and can confirm how events occurred), and hearing exam results.
Handle communications with all involved parties until your case settles: Your lawyer may offer to protect your case by making statements about your case on your behalf while it is ongoing. For example, if 3M reaches out to get a statement about your case, your lawyer can respond for you and send a demand letter, which would lay out the reasons behind your product liability lawsuit.
Present your case to a judge and jury in trial: Once your lawyer has gathered enough evidence to establish how 3M's negligence caused your injuries, they can schedule a court hearing date to present your case to a jury. Litigation may involve pretrial hearings, preliminary hearings, and sentencing hearings. Your lawyer can represent you during these proceedings and confirm whether you need to be present.
Organize efforts to negotiate a settlement for your case: Not all cases go to trial. Depending on how much evidence you provide for your case and the types of allegations you make against 3M, the defendant may offer to negotiate an out-of-court settlement deal to avoid trial. If a trial case has already begun, the defendant might offer this option to avoid a losing verdict and save costs. 
Provide legal counsel at any point during your case: Litigation can be confusing. If you are confused about the legal process or would like more guidance so that you can make informed decisions in your case, you may consult your lawyer for legal advice. Some law firms provide legal counsel over the phone, via email, and even through social media messages.
A personal injury attorney can relieve you of several legal burdens and update you as your case progresses.
Many Law Firms Work on a Contingency Fee—So There Is No Financial Risk
If you are concerned about how much it might cost to afford a lawyer, you can work with a personal injury law firm that works on a contingency-fee basis. Many injury law firms use this type of fee agreement to allow their clients to afford their services, as many people bringing forward liability lawsuits often are struggling financially due to debts caused by their injuries. 
You can hire a product liability lawyer to prepare your 3M lawsuit and pursue compensation on your behalf. In return, you would agree to pay the attorney's fees through a percentage of your compensation award, which the firm will be upfront about when intaking your case. Other terms of this agreement may include:
If your lawyer does not win your case, you do not owe any attorney's fees.
You will not have to pay your lawyer out of pocket, as your lawyer can take their percentage out of your award or settlement. 
Because your lawyer will work on a fixed percentage, they will not charge hourly rates and will provide as many services and legal hours as is necessary for your case.
Has Anyone Gotten a Settlement from 3M?
Yes. Over $160 million in compensatory damages have been awarded to plaintiffs who alleged they suffered hearing-related injuries after using 3M earplugs during their military service. These cases include:
$110 million verdict in January 2022: Army veterans Ronald Sloan and William Wayman won $110 million in compensatory damages for suffering hearing loss and tinnitus caused by the failings of 3M combat earplugs during their military service, per The New York Times.
$9.1 million settlement in July 2018: A False Claims Act lawsuit was filed against 3M for knowingly manufacturing and distributing faulty earplugs to the military, causing injuries to users, per the United States Department of Justice (DOJ). 3M settled by agreeing to pay $9.1 million to resolve allegations. However, this case would inspire Army veteran Scott D. Rowe to file his lawsuit in 2019, one of the earliest individual cases against 3M, per Audiology Worldnews.
3M Hearing Lawsuit Settlement Update
$50 million verdict in March 2022: Army veteran Luke Vilsmeyer won $50 million in compensatory damages for suffering similar hearing injuries during his time in the military (2006 to 2017), per FOX Business.
How Much Are Veterans Receiving from the 3M Lawsuit?
Currently, seven cases have reached successful verdicts against 3M, resulting in over $160 million in compensatory damages. However, over 300,000 veteran soldiers have filed cases against the combat earplug manufacturer, with over 280,000 cases pending trial. 
There is no average amount of compensatory damages that veterans can earn from a 3M lawsuit, as the value of a claimant's case is dependent on the specific damages they suffered. Damages can be based on your specific income, the literal costs of your medical treatment, and the length of your treatment period. Your legal team can discuss which damages you may qualify to claim to reach an estimate of your case's value.
What Kind of Damages Are Considered When Valuing a Claimant's Case?
If you decide to go forward with a 3M lawsuit, you may be able to recover compensation for the following types of damages:
Medical expenses, which includes costs for doctor's appointments, hearing exams, imaging exams, surgeries, and emergency care
Other medical costs, such as costs for prescription medicines or hearing aids
Pain and suffering and inconvenience
Permanent disability, such as becoming permanently deaf after using the defective earplugs
Current and future income loss if your hearing injury affects your ability to work, return to your field of work, or even forces you to become discharged from the military
Loss of enjoyment in former hobbies and activities, such as playing an instrument or watching films
You may qualify for other damages not listed in this article, which you can discuss in more detail with your legal team. 
Can Surviving Families of Veterans File for Compensation?
If your loved one died because of their hearing injuries (e.g., they were vulnerable to dangers because they could not hear well or they committed suicide after losing their ability to hear), you or another qualifying family member who survives the victim may file for compensation through a wrongful death lawsuit. 
With this type of legal action, you may pursue damages such as:
Funeral expenses, including costs for burial or cremation services
Loss of financial support, including benefits
Loss of parental guidance for surviving children
Loss of companionship or consortium for surviving spouses
Medical debts left by the decedent
What Is the Average Settlement for a 3M Earplug Lawsuit?
There have only been seven successful verdicts for veterans who filed lawsuits against 3M, and there are over 280,000 cases pending trial. Currently, it is too soon to determine an average since a majority of cases are ongoing.
Additionally, personal injury cases vary on claimants' specific damages. As such, how much a veteran might win in their 3M lawsuit will be based on their own financial and personal losses, not a standard amount.
How Do You Qualify for a 3M Lawsuit?
You may qualify for a 3M lawsuit if:
You served in the United States military between the years 2003 and 2015. Whether you served a two-year term or longer does not affect your case, but we will need to confirm that you were in the military at the time 3M's CAEv2 products were distributed to soldiers.
You used 3M's Combat Arms Earplugs, Version 2, during your time in the military.
You were exposed to high-level noise events while wearing the faulty 3M earplugs during your military service. 
You suffered hearing-related issues, such as hearing loss or tinnitus, as a result of being unprotected from high-level noise while wearing the faulty earplugs.
Your legal team can help you retrieve evidence to prove these points in your case argument.
When Will the 3M Lawsuit Be Settled?
Lawsuits against 3M will vary based on the complexity of each case. The earliest 3M lawsuits were filed in late 2018, with the first settlements occurring in January 2022. However, these dates do not indicate how long your personal lawsuit against 3M might take. 
With litigation, it can take years for cases to go through pretrial proceedings and trial before they settle. Some claimants may opt to join MDL No. 2885, 3M Combat Arms Earplug Products Liability Litigation, since the Judicial Panel on Multidistrict Litigation moved the cases forward for pretrial proceedings. Alternatively, your case may settle early if you agree to a settlement with the defendant.
Consult a 3M Lawsuit Attorney
If you or a loved one is a military veteran who suffered a hearing-related injury due to the failure of 3M combat earplugs, you may have grounds to file a personal injury lawsuit against the manufacturer. It is not too late to join the multidistrict litigation action against 3M and file your individual lawsuit to pursue compensation. An injury attorney in your state can help you prepare your case for trial. 
We can access our legal network to connect you with a personal injury attorney in your area who can help you file for compensation. You could be connected to a law firm that offers free case reviews for all prospective clients. Call 1-844-448-6787 today to get a free consultation before starting your legal journey.