Money Damages Surgical Stapling Inquiries
Surgical Stapler Side Effects
Medical Devices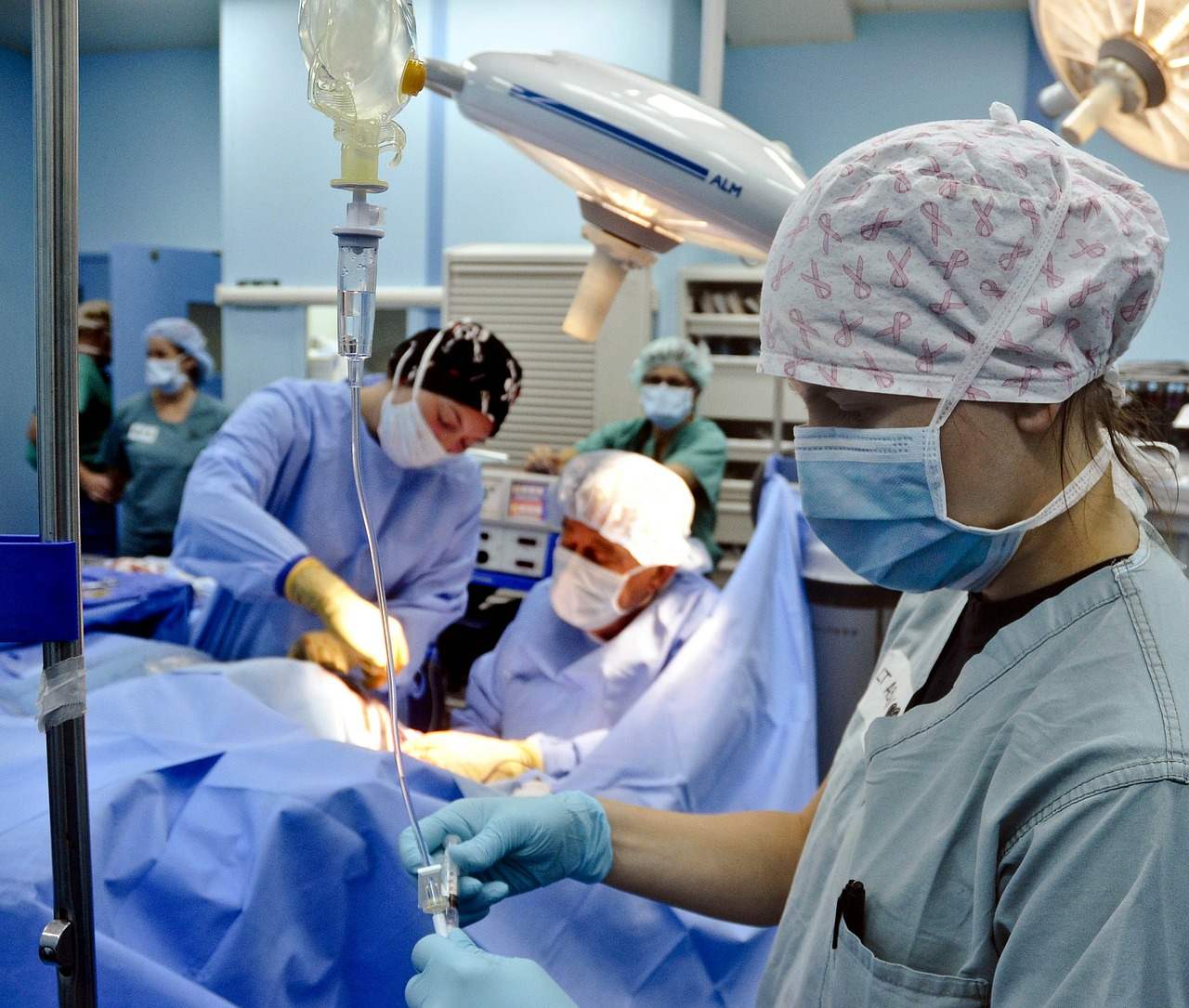 In 2019, the U.S. Food and Drug Administration (FDA) proposed reclassifying surgical stapler devices as Class II medical devices. This was in response to numerous complaints filed against surgical stapler manufacturers from patients who developed severe complications due to stapling malfunctions or surgical complications, such as infection, organ damage, and even death.
If you or a loved one suffered an injury because of a defective surgical stapler, you may have grounds to pursue money damages for your surgical stapling injuries. A personal injury lawyer can help you build a case against the appropriate party or parties, such as the surgeon, the medical facility, or the surgical stapler manufacturer. During this process, they can petition for your right to receive compensation for your injuries.
Surgical Stapler Side Effects
If you suspect you are experiencing complications from a defective surgical stapling injury, you should look for these side effects:
Sudden pain stemming from the treatment site
Discharge coming from the incision or staples, particularly yellow, green, or brown discharge
Bleeding from the incision
Swelling, redness, or soreness from the incision
High fever
Staple line or incision opening up
Skin around the incision area becoming dark or suddenly dry
If you are experiencing any of these side effects after undergoing surgery, consult your physician immediately in case severe injuries may be present.
Injuries Claimed in Lawsuits
Common injuries reported in surgical stapling lawsuits include:
Bleeding and infection: If applied incorrectly, surgical staples can make patients bleed or become infected at the treatment site. Internal bleeding or infection can be life-threatening if symptoms go unnoticed.
Internal organ or tissue damage: Internal organ or tissue damage can occur if the staples are the wrong size, applied on the wrong tissue area or organ, or applied incorrectly, which can cause malformation. This, in turn, can cause wounds to heal poorly, meaning the body won't absorb the staples.
Fistula formation: Fistulas occur when a hole exists between two organs. Women commonly suffer from fistula formations after giving birth, in which they might have a fistula form between the vagina and the bladder or the rectum. However, fistulas can also form between the colon and the rectum, which can lead to infection.
Sepsis: Sepsis occurs when severe infection causes inflammation in the body. The Centers for Disease Control and Prevention (CDC) notes that 1.7 million people in the United States develop sepsis per year due to infection and that 270,000 people die from it.
Increased cancer recurrence risk: Surgical Case Reports released a report in 2015 that found a connection between defective surgical staples and an increased risk of cancer recurrence, particularly in patients who developed colon cancer. Errors in the staple line can cause patients to become anemic, experience leakage in the digestive tract, and even develop ulcerated tumors along the staple line if applied incorrectly.
Death: If any complications go untreated, patients could die.
Verdicts and Settlements in Stapler Lawsuits
Some of the latest verdicts and settlements in surgical stapler lawsuits include:
$80 million verdict: In 2015, Florence Kuhlmann won nearly $80 million against Ethicon Endo-Surgery after a near-death experience caused by a surgical staple malfunction during her hemorrhoid surgery, according to SFGATE. Her bowel ruptured, leading to severe infection inside the organ, which nearly killed her. The manufacturer was sentenced to $70 million in punitive damages and $9.8 million in compensatory damages.
$10.3 million verdict: In 2021, Nikki Simon was awarded $10.3 million in damages for her surgical stapler injuries, according to Dayton Daily News. She suffered complications during her segmental colon resection surgery due to a defective medical stapler device, Ethicon's Contour Curved Cutter Stapler.
Other lawsuits are pending trial and are expected to increase as more people become aware of recalled stapler devices.
$5.5 Million Settlement for Stapler-Related Death
In 2018, Ryan Strange was awarded $5.5 million in compensatory damages following the death of his wife, according to The State Journal-Register. His wife, April, suffered complications during an elective surgery in 2013 that involved removing a non-cancerous mass from her liver.
Strange filed a malpractice lawsuit against his wife's surgeon, Dr. Sabha Ganai, who said in a private meeting that complications occurred after the medical stapler device malfunctioned and failed to apply staples on the treatment site. As a result, April suffered excessive bleeding and went into cardiac arrest.
Potential Compensation for Surgical Stapler Injuries
Each personal injury case's value is unique, as compensation totals are calculated based on the plaintiff's unique damages. Several factors can affect how much one type of damage might be worth, so there is no way to apply a flat-rate fee to most damages. For example, income loss is based on your average weekly wages, so this damage depends on your current salary and industry.
When you work with a personal injury attorney, they can listen to your case and personal grievances to identify which damages you can pursue. In general, damages may fall under the following categories:
Economic Damages
Economic damages encompass all financial setbacks you faced, whether this involves expenses you had to pay for or debts you now owe. These damages may include:
Medical expenses: Costs for surgeries, doctor's appointments, medical devices (e.g., wheelchair), emergency room care, hospitalization, outpatient services, and other forms of medical treatment fall into this category.
Income loss: If you cannot work because of your injuries, you may demand compensation for wages you lost due to having to take time off work to recover or attend medical appointments.
Reduced earning capacity: In some cases, patients' injuries might affect their working abilities long-term. If so, you may factor in the difference in salary you now earn because you were forced to take a lower-paying position or leave your industry entirely due to a disability caused by a surgical staple malfunction.
Domestic care services: If you were unable to meet your household needs, you may qualify to recover compensation for services you had to hire out, such as for childcare, pet care, and general home care.
If your injuries are long-term or permanent, you may also factor in future financial losses you are likely to experience.
Non-Economic Damages
Non-economic damages cover all other damages that do not have a monetary value initially attached to them. This can range from the physical pain you feel because of the injury or the overwhelming stress you now face to cover your life needs, finances, and general well-being.
Non-economic damages can involve:
Pain and suffering: This includes physical and emotional forms of pain.
Emotional distress: If you suffer from severe depression or a mental breakdown because of your injuries, you may be able to claim emotional distress. This also includes the psychological trauma the event caused.
Permanent disability or disfigurement: If the surgical staples left you scarred or with permanent tissue, nerve, or organ damage, you can factor how your disability or disfigurement may affect your overall quality of life.
Non-economic damages are much more varied, so you may qualify for other damages not listed in this article.
Wrongful Death Damages
Unfortunately, one of the top forms of surgical staple complications is death. The FDA> reported that between 2011 and 2018, nearly 370 deaths occurred because of defective surgical staples. If you lost a loved one because of a failed surgery involving staple malfunctions, you may qualify for a separate set of damages, such as:
Loss of consortium: This applies to the surviving spouse, who now must navigate life without their partner unplanned.
Funeral expenses: This includes costs for burial and cremation services, as well as costs for transportation, wake services, and other end-of-life services.
Loss of financial support from your loved one: If your loved one contributed income to the family net worth, you may claim lost wages due to their death to recover your finances and continue providing for your family.
Loss of companionship, affection, love, and guidance from your loved one: These are various forms of emotional losses. Any form of pain and suffering, including grief, can apply to both the deceased party (e.g., the pain they felt before their death) and the surviving family.
Medical debts inherited from your loved one: If you were left to cover the costs of your loved one's medical treatment, you may demand compensation to pay these debts.
While pursuing compensation cannot bring back your loved one, filing a lawsuit against the appropriate medical device manufacturer can hold it accountable for releasing defective products into the public market for use on patients. These companies and other medical professionals should be held responsible for their negligence.
Questions Attorneys May Ask
Though your personal injury lawyer will investigate and collect information and evidence for your case, they may initially ask you some key questions to save time and resources. Some questions your attorney may ask you include:
When Did You Discover Your Surgical Stapler Injuries?
It will be necessary to pinpoint the timeline from when the surgical staples likely malfunctioned and when you discovered this malfunction injured you. The larger the gap between the alleged surgical malfunction and the date of discovery may spur doubt from the defendant.
However, this does not mean you are less likely to recover compensation if you discover your surgical staple injury weeks to months later. All this might mean to your attorney is they will need evidence, such as medical expert testimony, to prove how your injuries might have gone unnoticed for so long.
What Complications Did You Experience During Surgery?
Your attorney may ask if you know about the specific surgical malfunctions and complications that occurred during the procedure. For example, the FDA reports that some of the top surgical staple malfunctions that occur include:
Misfiring the staples or having difficulty firing them into the treatment area
Misapplying staples to the wrong area of the body or on the wrong tissue
Using the wrong size staplers for the tissue area
Having a line of staples open up by accident or become malformed
These malfunctions can cause patients to suffer internal organ damage and damage to their muscle tissue and skin tissue. More serious complications can involve developing cancer or having a fistula (a hole between two organs) form.
Did Your Operation Involve a Recalled Surgical Stapler Device?
The FDA lists all recalled surgical stapler devices and other medical device recalls on its website. Some recalled surgical stapler devices include:
ECHELON FLEX Powered Plus Stapler
Covidien Tri-Staple 2.0 Reinforced Intelligent Reload
Osteosynthesis Compression Staple EasyClip
Endo-Surgery Curved and Endo-Surgery Endoscopic Curved Intraluminal Staplers (various models)
Devices used during your surgical procedure can be found in your medical records. Your Mass Tort Lawsuit lawyer may ask to receive permission to access these records to determine if a recalled stapler device may have caused your injuries.
Have You Worked with a Previous Personal Injury Lawyer About Your Case?
If you started building a medical malpractice case with another attorney but ultimately did not like how they were representing you or had other reasons to fire them, your new attorney will want to know this information. They may ask for your previous lawyer's contact information so that they can retrieve any evidence or case findings from them.
Consult a Surgical Stapler Lawsuit Attorney
If defective surgical staplers infected or injured you or a loved one, you may have grounds to file a medical malpractice lawsuit in your state for monetary damages. A surgical stapler lawsuit attorney can represent you against the defendant, be it the surgeon who failed to apply the surgical staplers safely during the procedure or the medical facility that employs them.
Call 1.844.448.6787 today to get a free case review. One of our representatives can connect you with an attorney in our network based on where you live. You can also fill out our contact form to answer basic information questions before your call. Your time may be limited, so start building your case today.