NHTSA Reveals First Crash Report Data for Autonomous Cars
Product Liability Injuries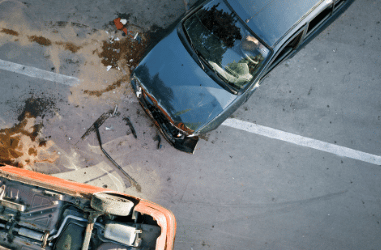 Initial crash report data from the National Highway Traffic Safety Association (NHTSA) shows that advanced driver-assisted vehicles were involved in almost 400 crashes within 10 months. (NBC News)   
The findings come after the NHTSA issued a general order in 2021 compelling self-driving car companies to report their crash data. While fully self-driving cars are not yet available to consumers, some have concerns regarding the safety of advanced driver assistance systems (ADS). If you were in a crash with an autonomous or ADS-equipped vehicle, you could have a case for compensation.
Understanding the NHTSA Crash Data
It's important to understand a few key details about the crash data reported to the NHTSA. First, these statistics do not include fully autonomous cars. Instead, they only provide crash data for advanced driver-assisted cars. 
This includes vehicles that offer assistance with steering, braking, staying within lanes, and other driving functions. However, it also includes more advanced semi-autonomous cars, like those with Tesla's Autopilot software. In these cars, human drivers can make use of a "hands-free" driving technology, which allows the driver to hand over critical driving functions to the vehicle's software.
Self-driving car manufacturers had to report a crash if:
The car was using ADS technology within 30 seconds of the accident
The crash resulted in injury, fatal injury, tow-away damage, or caused an airbag to deploy
Findings by Manufacturer
Tesla vehicles operating with Autopilot were involved in the majority of crashes—a total of 273 crashes, or roughly 70% of the accidents reported to the NHTSA. Several other car companies use ADS technology and reported crash data, including General Motors, BMW, and other manufacturers. 
Among the 392 documented accidents, there were six fatal crashes and five serious injuries. Of the six fatal crashes, five involved Tesla vehicles.
Are Autonomous Cars and Advanced Driver Assistance Systems Safe?
As the NHTSA continues to collect data about self-driving and ADS systems, the agency will review the causes of these crashes and analyze vehicle safety concerns. In particular, experts will work to determine if software defects may be responsible for these accidents. 
However, human factors could also be behind these crashes. For instance, some experts say that human drivers may fail to pay sufficient attention when their vehicles partially manage driving functions for them.
Still, the NHTSA suggests that autonomous vehicle technology will eventually reduce accident rates by optimizing driving safety features. Others argue that autonomous and ADS vehicle technology is still in development—and its software is far from perfect. (CNET)  
Get Legal Help Today if You Were Involved in a Self-Driving Car Crash
You may have legal options if you were hurt in an accident with a self-driving car or ADS-equipped vehicle. A mass tort and personal injury lawyer in our network can help determine if you should file a lawsuit against the vehicle manufacturer or join an existing class-action lawsuit. 
In addition, you may be able to seek compensation for your damages, including medical bills, property damage, lost income, pain and suffering, and more. To learn more, contact us today to connect with a lawyer who can help.