Certain Philips Respironics Ventilators, BiPAP, CPAP Machines Recalled
News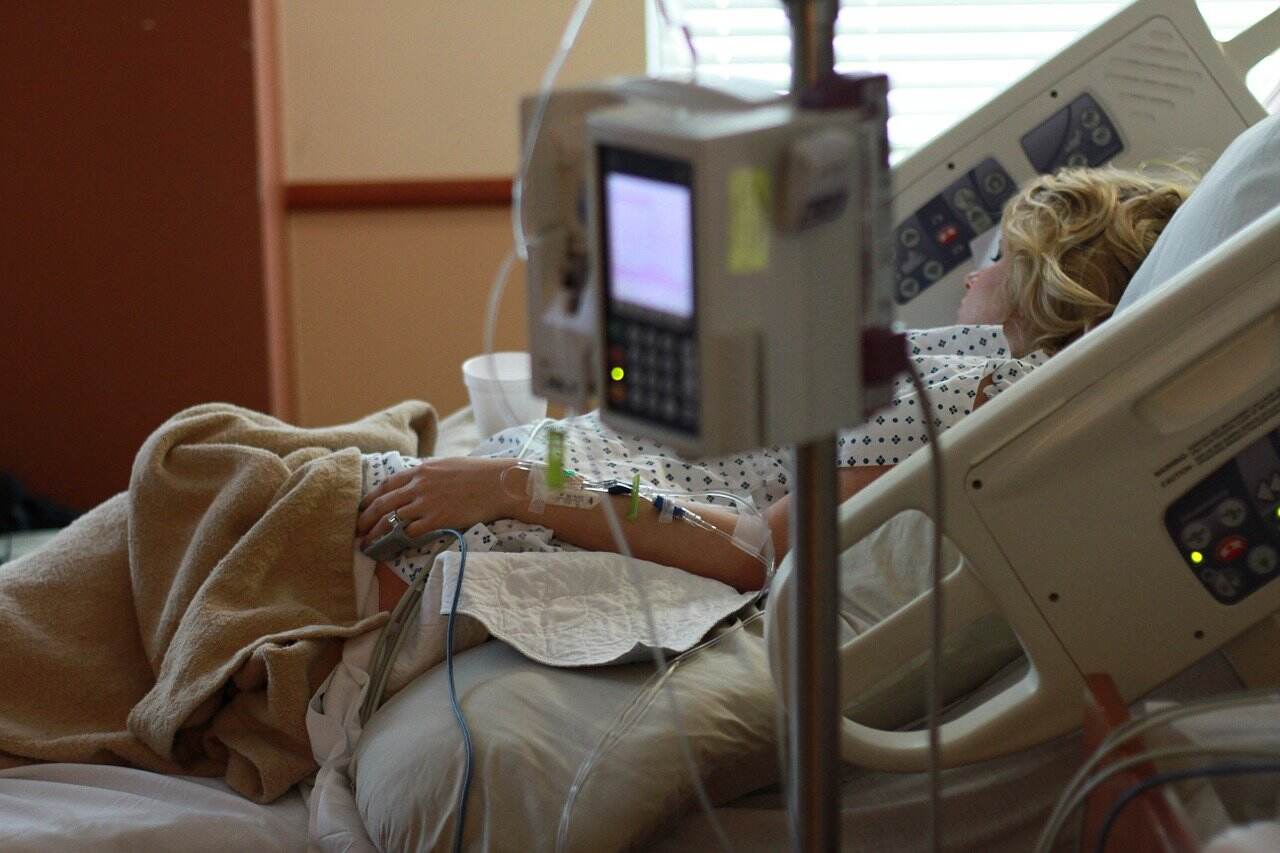 The Food and Drug Administration (FDA) has recalled certain models of Philips Respironics Ventilators, BiPAP, and CPAP machines. Find out which CPAP machines are being recalled, if the device you use is on the recall list, and how you can explore your compensation options if it is. Debris from the breakdown of the device's foam can be inadvertently inhaled or swallowed, posing a risk to patient health.
If you have a medical device that appears on the recall list, you could be eligible to join other plaintiffs who are holding Philips liable for their damaged health. You could recoup the costs of your ongoing medical bills and recover compensation for your pain and suffering and lost wages. The Mass Tort attorneys in our network are identifying injured parties, collecting evidence, and preparing compensation cases today.
Certain Philips Respironics Ventilators, BiPAP, and CPAP Machines Recalled Due to Potential Health Risks: FDA Safety Communication
In June 2021, the Food and Drug Administration (FDA) issued notices to alert users about certain medical device models of a potentially dangerous health risk. The devices that are part of the recall all rely on polyurethane-based sound abatement foam to reduce the device's noise and vibration.
FDA research has found that the sound abatement foam could break down, enter the machine's air pathway, and cause users to inhale or swallow dangerous chemicals. Inhaling this degraded foam can lead to potentially lethal consequences. Patients can also be left with lifelong damage or impairments. Damage to your health can include:
Headaches
Dizziness
Nausea
Vomiting
Users might also experience eye, nose, and skin irritation and respiratory tract inflammation. The chemicals in the foam might also expose patients to toxins and carcinogens. FDA administrators recommend that patients using one of these devices speak to their health care professional about alternative treatment options.
CPAP and BiPAP Devices
CPAP and BiPAP devices are used to treat patients diagnosed with sleep apnea by keeping their airways open and preventing the airways from collapsing while the patients sleep. Not all Philips devices are included on the FDA's recall list. If your device appears on the list below, follow FDA recommendations for finding other ways to treat your current condition.
BiPAP and CPAP devices affected by the recall include:
Continuous Ventilator, Minimum Ventilatory Support
Continuous Ventilator, Non-life Supporting
DreamStation ASV
DreamStation ST, AVAPS
SystemOne ASV4
C-Series ASV
C-Series S/T and AVAPS
OmniLab Advanced+
Noncontinuous Ventilator
SystemOne (Q-Series)
DreamStation
DreamStation Go
Dorma 400
Dorma 500
REMstar SE Auto
Identifying your machine among the affected models should not be cause for immediate panic. Instead, consult your health care professional immediately. You should also consult a law firm that handles cases like these to review your case and determine your eligibility to seek compensation alongside other injured parties.
Ventilators
Mechanical ventilators treat patients with respiratory conditions by helping your body pump oxygen efficiently. The Philips models on the FDA recall list are designed for home and facility use. Philips' ventilators can offer invasive and non-invasive breathing support. The ventilator models affected by the recall include:
Continuous Ventilator
Trilogy 100
Trilogy 200
Garbin Plus, Aeris, LifeVent
Continuous Ventilator, Minimum Ventilatory Support, Facility Use
A-Series BiPAP Hybrid A30
A-Series BiPAP V30 Auto
Continuous Ventilator, Non-life Supporting
A-Series BiPAP A40
A-Series BiPAP A30
If the make and model of the ventilator you or a loved one use is on this list, do not stop using the device on your own. Your health care professional can help you find solutions for the risk the device poses, including the use of retrofitted, specialized filters. Like CPAP and BiPAP users, you could also be eligible for compensation from Philips.
BiPAP or CPAP: Recommendations for Affected Users
Immediately after finding your BiPAP or CPAP machine on the recall list, consult with your doctor, who might suggest temporarily discontinuing use of the machine. Under certain circumstances, your doctor might also recommend that you keep using your machine. Work with them to understand the best option for your particular health care needs. Additional recommendations may include:
Using an alternative device
Using alternative treatments
Alternative treatments may include special oral devices and beneficial behavior modifications. Your health care team may suggest you lose weight and stop drinking and smoking to help foster healthy sleep habits while pursuing other treatments or devices.
In addition to these coping techniques, you might also be offered surgical options that help treat and relieve your condition. Your health care team will explain your treatment options and help you select the one that best fits your needs.
BiPAP or CPAP Machines and Caregivers
If you provide care for a patient who uses a Philips BiPAP or CPAP machine, you, too, should be aware of the FDA recall and its implications for the patients in your care. Per FDA guidelines, you should follow the directions Philips provides. Its instructions will show you how to thoroughly clean the machine and its parts.
You should also avoid the use of ozone cleaners as they may cause the foam to break down further. Register your machine on the manufacturer's recall registry. This will ensure you receive additional updates, instructions, or repairs. Report any additional device issues to the FDA.
Ventilators: Recommendations for Affected Users
Ventilator use is often rescuing or lifesaving, and its use cannot be discontinued without careful medical supervision. FDA guidelines recommend not stopping use or choosing a different make and model without your medical team's guidance and direction. Continued use of your current Philips ventilator might be the safest current option. The recommended remedies, for now, may include:
The use of a filter blocks bacteria and filters foam particles. While Philips recommends this option, the FDA has not reached a conclusion on its effectiveness. Its research has found:
Filters may reduce the potential harm of exposure to foam particles.
Filters may lead to an increase in the device's airflow.
Close scrutiny of the device is highly recommended.
Accumulated debris can be detected and possibly resolved with continuous monitoring of the device and filter. Your device should also be registered on Philip's recall registry to ensure you receive regular updates. Any new ventilator issues should be reported immediately to the FDA.
At-Home Ventilator Use and Caregivers
If you use a ventilator in your home or are the caregiver of a patient who relies on a mechanical ventilator to breathe, it is critical that you follow the previously listed recommendations. Discuss the FDA's recall, recommendations, and guidelines with your health care team or caregiver. If you are the caregiver, discuss them with your patient.
Treat your patient and their assistive medical device with respect by ensuring the device is free of degraded foam and dangerous particles. Routine inspections and cleanings can help ensure the integrity of the ventilator and the safety of your patient.
Conversely, if your inspection of the device leads to the discovery of black debris, discontinue use if it is safe to do so, and look for immediate alternatives. You, too, should report any device issues to the FDA without delay.
Description of the Devices
Each of the Philips Respironics ventilators, BiPAP, and CPAP machines included on the FDA's recall list are designed to make breathing easier for end users. Each machine works differently but can provide much-needed relief for its users. The following information explains the design and purpose of BiPAP and CPAP devices:
BiPAP device: The BiPAP (bilevel positive airway pressure) machine pumps controlled, pressurized air into your lungs. The air pressure is higher when you inhale and lower when you exhale. According to Johns Hopkins Medicine, you might be prescribed a BiPAP device to treat pneumonia, sleep apnea, chronic obstructive pulmonary disorder (COPD), and respiratory distress after an operation.
CPAP device: The CPAP (continuous positive airway pressure) machine helps you maintain an open airway. It works by forcing a constant stream of pressurized air into your lungs to support healthy breathing patterns. According to the Mayo Clinic, a CPAP machine is used primarily to treat snoring and obstructive sleep apnea.
A ventilator supports breathing or breathes for you, depending on the severity of your condition. According to the Cleveland Clinic, a ventilator helps ensure patients receive sufficient oxygen.
PE-PUR Foam May Be Inhaled or Swallowed, Presenting a Potential Health Risk
The foam component of these medical devices consists of polyester-based polyurethane (PE-PUR). PE-PUR is dangerous when it degrades, breaks down, or comes into contact with water, putting device users at risk. The threat to their health can occur if:
The degraded foam travels through the device's air pathway and is swallowed.
The degraded foam travels through the device's air pathway and is inhaled.
Particles from the degraded foam enter the air pathway and are inhaled.
Either of these scenarios can lead to injuries, impairments, and costly emergency medical assistance or prove life-threatening. The potential effects of exposure to black debris include:
Cough
Headache
Sinus infection
Chest pressure
Upper airway irritation
The potential effects of exposure to foam particles include irritation to the skin, eyes, and respiratory tract. Exposure might also lead to asthma, headache, and inflammation. Additional health hazards include contamination by cancer-causing toxins that can affect several vital organs. The potential effects of exposure to the chemicals in degraded PE-PUR include the same medical issues in addition to hypersensitivity.
Reporting Problems with Your Device
The BiPAP or CPAP assistive breathing device you use to support healthy, restorative sleep or the ventilator you use should not add to your health complications. If you believe your medical device is damaging your health, you should immediately report it to:
Your health care provider, who can recommend safe and effective modified or alternative treatment plans or devices
An FDA official via the agency's MedWatch Voluntary Reporting Form
The health care facility where you work as a caregiver
Reporting a problem with your device to the health care provider avoids jeopardizing your health. Reporting it to the FDA helps protect other users from possible harm, as does reporting it to health care facility managers.
Philips CPAP Machines Are Being Recalled: What to Know
When you depend on a medical device to help improve or restore your health, it can be alarming to learn the device has been recalled. One reason is that it might further damage your current condition. Certain models of the following Philips Respironics devices appear on a recent FDA device recall list:
BiPAP (bilevel positive airway pressure)
CPAP (continuous positive airway pressure)
Mechanical ventilators
If you find your device on the recall list, you need to be aware of the following important information:
The PE-PUR sound abatement foam that limits noise and vibration during device use can break down and pose a risk to your health when inhaled or swallowed.
When it breaks down, the foam can enter your device's air pathway and cause you to inhale toxic and possibly carcinogenic chemicals
You should consult our health care provider right away to learn more about alternative treatments, alternative devices, and caring for or modifying your current device
If one of these health hazards negatively affected your health or the health of a loved one, you could have the basis of a lawsuit for financial compensation.
How to Determine if Your Device Is Recalled
If you recently learned about the FDA recall and want to know if the device you use is on the recall list, you can:
Check to see if your device is listed on Philips' Medical Device Recall Notification page. It lists affected devices by name, model number, and photo for ease of identification.
Check the FDA recall list to see if your device appears there by name and model number.
Our network of Mass Tort Lawsuit attorneys can also help you identify your machine, find out if it is one of the recalled models, and determine your eligibility for financial compensation.
Legal Options for Those Affected by the Recall
If you or a loved one was injured by a breakdown of the foam in your medical device, you might qualify to start or join a multiplaintiff lawsuit. Find out which CPAP machines are being recalled and how you can get financial compensation for your injuries and their related expenses. Get started today by filling out our contact form or calling 1.844.448.6787 for a no-cost consultation of your recall case.