Roundup Lawsuit Settlement Update
News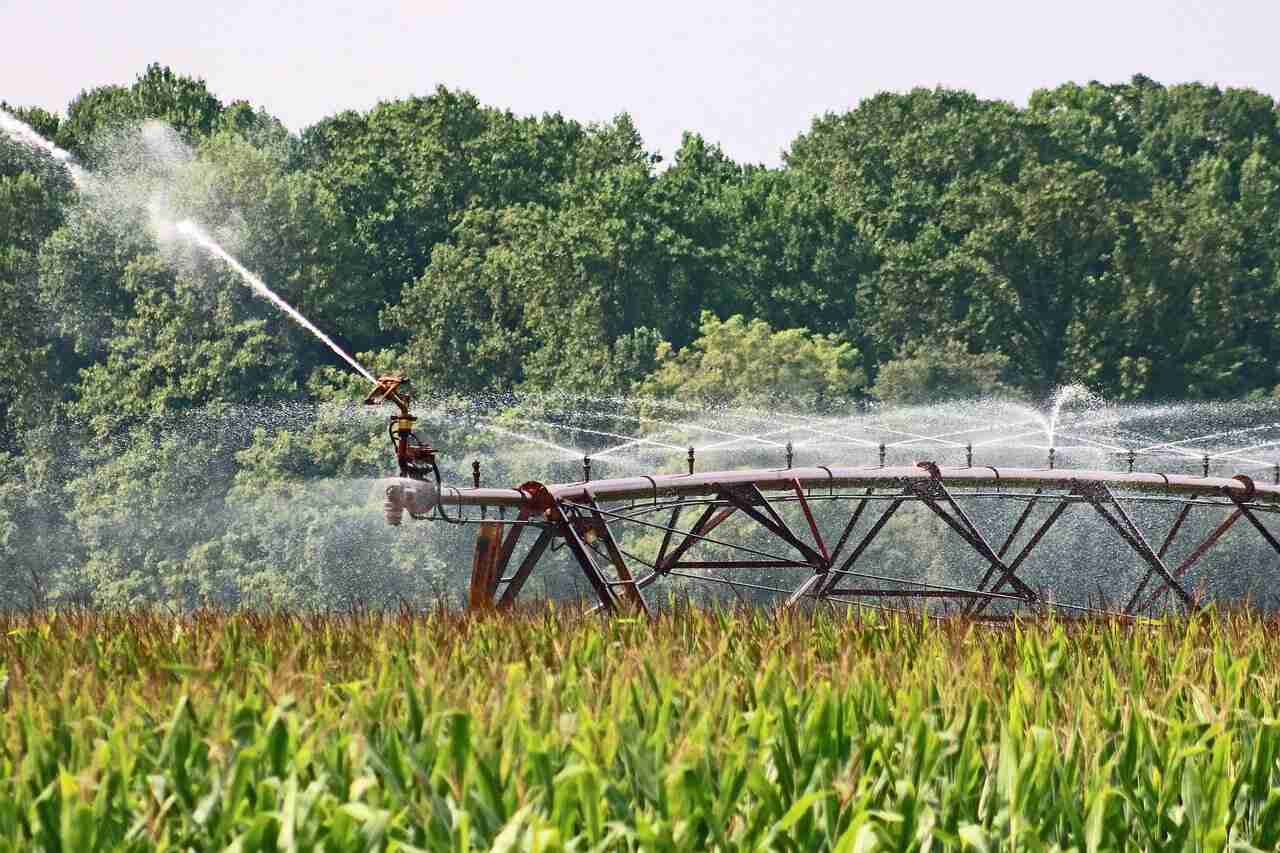 In 2020, the parties involved in the Roundup lawsuit agreed to a global settlement offer totaling almost $10 billion. Still, as of January 1, 2022, there are no known individual payout totals. The amount plaintiffs recovered likely varies widely based on the severity of their illness and other factors.
This settlement is the latest step in multidistrict litigation (MDL) against Roundup owner Monsanto and parent company Bayer AG. These lawsuits allege that the popular herbicide and others based on the same chemical, glyphosate cause non-Hodgkin's lymphoma and other cancers.
Has Anyone Received Money From Roundup Lawsuits?
As far as we know, the only parties who have received money from Roundup lawsuits are those that have gone to trial and received jury awards or otherwise secured compensation through the courts. The majority of Roundup lawsuits were consolidated into MDL 2741 Roundup Products Liability Litigation over the last several years.
MDL 2741 was composed of around 4,000 lawsuits as of December 15, 2021, according to the U.S. Judicial Panel on Multidistrict Litigation (JPML). These lawsuits were filed by individuals with a cancer diagnosis and families of those who passed away from cancer.
In most of these cases, the victim was diagnosed with non-Hodgkin's lymphoma. The litigation alleges this occurred because of long-term or excessive exposure to glyphosate, the active ingredient in Roundup.
Bellwether Roundup Trials
As of December 2021, three Roundup lawsuits have served as bellwethers in the MDL. When the juries received these cases, all three opted to award significant compensation to the plaintiffs. The juries' decisions show they believe the evidence proved:
Roundup and other glyphosate-based herbicides are defective and cause cancer.
The product manufacturers failed to adequately warn consumers of the cancer risk.
The defendants acted negligently in manufacturing and distributing these products.
The monetary awards in these cases were significant and included punitive damages designed to penalize the defendant. They include:
Several decisions and settlements have also been made in cases outside the MDL. Most had similar outcomes with large court awards.
The Roundup Lawsuit Is Ongoing
If you or a loved one used a glyphosate herbicide and later received a cancer diagnosis, you may be able to pursue compensation, too. You will need to prove that you or a family member:
Had long-term or significant exposure to this chemical herbicide
Have a non-Hodgkin's lymphoma diagnosis or another qualifying cancer
What Is the Roundup Lawsuit Payout?
While we do not yet know about individual payouts for the Roundup lawsuits, NPR reported that Bayer AG will pay a total of more than $10 billion to settle ongoing litigation in cases regarding:
Roundup and other glyphosate weed killers
The herbicide dicamba
Toxic water caused by polychlorinated biphenyl (PCB) contamination
The majority of this settlement will cover the Roundup lawsuits already in progress and earmark more for future claims that arise. This could include between $8.8 billion and $9.6 billion for those who developed cancer because of their exposure to glyphosate weedkillers and have claims already underway.
Bayer Claims to Have Settled Thousands of Cases
In December 2021, Bloomberg reported that Bayer AG claims to have settled about 98,000 cases in all. However, the company has not released totals for these settlements or additional information that might allow us to better understand the average payout claimants received.
In addition, the company seems to be trying to stop any forward momentum in the case. According to Reuters, the U.S. Supreme Court is considering whether to hear Bayer AG's case after a lower court in California upheld a $25 million award in Edwin Hardeman v. Monsanto. Plaintiff Edwin Hardeman was diagnosed with stage-three cancer in 2014 after using Roundup on his properties for almost 30 years.
Did Roundup Cancer Settlements Happen?
While it is likely that some Roundup cancer settlements have taken place, there have been no public announcements of the average offer or accepted settlement. In addition, Bloomberg reported that Bayer AG only offered one update to the total number of settlements during 2021.
It is worth noting that the U.S. District Court did not embrace the Bayer AG proposal wholeheartedly, either. There have been concerns about the totals offered for future claims, and the judge ultimately rejected this part of the proposal.
The Global Settlement Offer
However, while Judge Vince Chhabria considered the offer, Bayer AG was busy offering settlements to many of those who filed actions against them. This was structured as a global tiered offer, which separates the claimants into blocks and proposes payments based on each plaintiff's assigned tier. This may consider:
The severity of their condition
Any lasting effects of their treatment
Whether or not the individual passed away from cancer
Other facts of the case
According to a report published by U.S. Right to Know, one law firm representing roughly 5,000 plaintiffs claims their clients will receive approximately $160,000 each a total that many others have said they feel falls far short of what they deserve. There is no way to know the details of these cases, though. We do not have information about the stage of their cancers, the required treatments, or other facts.
Average Numbers for Your Roundup Settlement
Even when a global settlement occurs in a mass tort like the case against Roundup, Monsanto, and Bayer AG the specific details of each claimant's case play an important role. Thus, there is no way to look at an overall average of payouts to determine how much you might receive.
How much money you might receive in a settlement will depend on which tier the defendant puts you in, so you must understand the facts of your case and other claims included in that settlement tier. For example, they will examine the severity of your non-Hodgkin's lymphoma and how it affected your life. Other factors that could play a role include:
The documentation available to prove your Roundup use and exposure
The link between your exposure and cancer diagnosis, such as the time between the two
Your economic and non-economic damages tied to your diagnosis and treatment
It is worth noting that if you agree to a settlement, it will likely be far less than the court awards won in the MDL bellwether trials. This is generally true when there is a global, tiered settlement for an MDL. Punitive damages, which compose a large portion of the payouts in the bellwether cases, are only awarded at trial.
Making the Most of Your Roundup Case
Even with billions of dollars available, Bayer AG and their legal team are going to offer as little as possible to settle these claims. Like other corporations, they will still seek to protect their bottom line. However, you can also opt to continue with your case, not accepting the global settlement.
Claimants will need to work closely with their Mass Tort attorneys to fight for a just settlement based on the tier where their case falls or decide to continue to trial in their original jurisdiction. A lawyer may be able to gather information on settlements offered in similar claims. Then, they can engage in negotiations for a suitable payout amount that falls within the average compensation for that tier.
Setting the Stage for Settling Future Roundup Claims
In addition to the funding for settling litigation currently pending against them, Bayer AG's offer included a $1.25 billion trust fund for future claimants. This is necessary because of the number of people who purchased and used glyphosate herbicides while Roundup's glyphosate-based products were the market-leading weedkillers.
Thousands of additional claimants could have developed non-Hodgkin's lymphoma after more recent Roundup exposure who have not yet had the chance to file a claim and seek compensation. Because this cancer has a long latency period after exposure as long as 10 to 15 years, according to experts who testified in the case some people may not have a diagnosis yet.
This provides two groups of future potential claims, according to the motion for preliminary approval:
Roundup users who have a cancer diagnosis but have not yet filed suit
Those who used Roundup before the date of the offer, February 2021, but who do not have a non-Hodgkin's lymphoma diagnosis
Pushback From the Judge
Judge Chhabria initially refused to offer preliminary approval in May 2021 and eventually denied the settlement offer for potential future plaintiffs. In his actions, he cited concerns about how the settlement handled the second group of potential claimants the recent users of Roundup products.
They would receive four years of medical monitoring and the opportunity to file for compensation during that four years if they developed cancer. However, using only a four-year period could leave many of them without legal rights to pursue compensation if they receive their diagnosis after this time. The judge indicated he wanted a settlement that would protect the interests of glyphosate users who are not yet diagnosed.
As of January 2022, it remains to be seen how Bayer AG and the court will rectify this disagreement and how future potential claims will be handled. However, those who already have a cancer diagnosis and qualify to join the litigation in progress can do so.
Roundup Cancer Lawsuit Settlement Claim Review: Do You Qualify?
You still have time to file a claim if you have a non-Hodgkin's lymphoma diagnosis and a history of exposure to Roundup or another glyphosate weedkiller. You may be able to negotiate a settlement, move forward with a lawsuit, or recover a payout in another way.
You will want to work with a lawyer who is representing plaintiffs in these cases and is knowledgeable about the latest news. They can determine if you qualify. Understanding the general premise of these cases and who may have a valid claim can help you know if it is time to act.
Most Claimants Have Significant or Long-Term Exposure to Roundup
While a one-time use of herbicide at your home may have led to your lymphoma, it is unlikely that you can prove this exposure. Still, you may want to discuss your options with a lawyer. The bottom line is that most plaintiffs with successful cases so far have a history of long-term use or significant exposure to glyphosate-based chemicals. This could include:
Lawn maintenance workers
Agricultural workers
Those with large properties or who maintain multiple properties
Plant workers who make these products
Those who experienced a significant spill or other major exposure
If your attorney agrees that exposure to Roundup is likely linked to your cancer diagnosis, they can explain the evidence necessary to prove you used these weedkillers.
Do You Have a Qualifying Cancer Diagnosis?
The primary cancer linked to glyphosate exposure in the ongoing litigation is lymphatic cancer, specifically non-Hodgkin's lymphoma. In 2019, researchers from the University of Washington conducted and published a study in Mutation Research, which found a very significant link between exposure and this cancer. According to the study:
"The overall meta-relative risk of NHL in GBH-exposed individuals was increased by 41 percent."
In other words, using a glyphosate-based weedkiller could increase the risk of non-Hodgkin's lymphoma by as much as 41 percent.
What Should You Do to Learn More?
Attorneys working on this litigation will review your case for free. You can discuss your diagnosis, history with Roundup products, and other facts important to your case during a complimentary consultation. If you decide to work together, they will file your claim based on contingency. They will not charge you upfront, instead taking their attorney's fees as a percentage of your awarded settlement.
Talk to a Lawyer Handling Roundup Cancer Lawsuits for Free Today
If you or a loved one received a cancer diagnosis and wonder if your glyphosate herbicide use caused or contributed to the illness, you can speak with a Mass Tort Lawsuit attorney knowledgeable about these cases for free today. They can assess your rights and options based on the facts of your case.
Call us now at 1.844.448.6787 to schedule your free initial consultation with a lawyer.