Roundup Lawsuit Update for 2021
News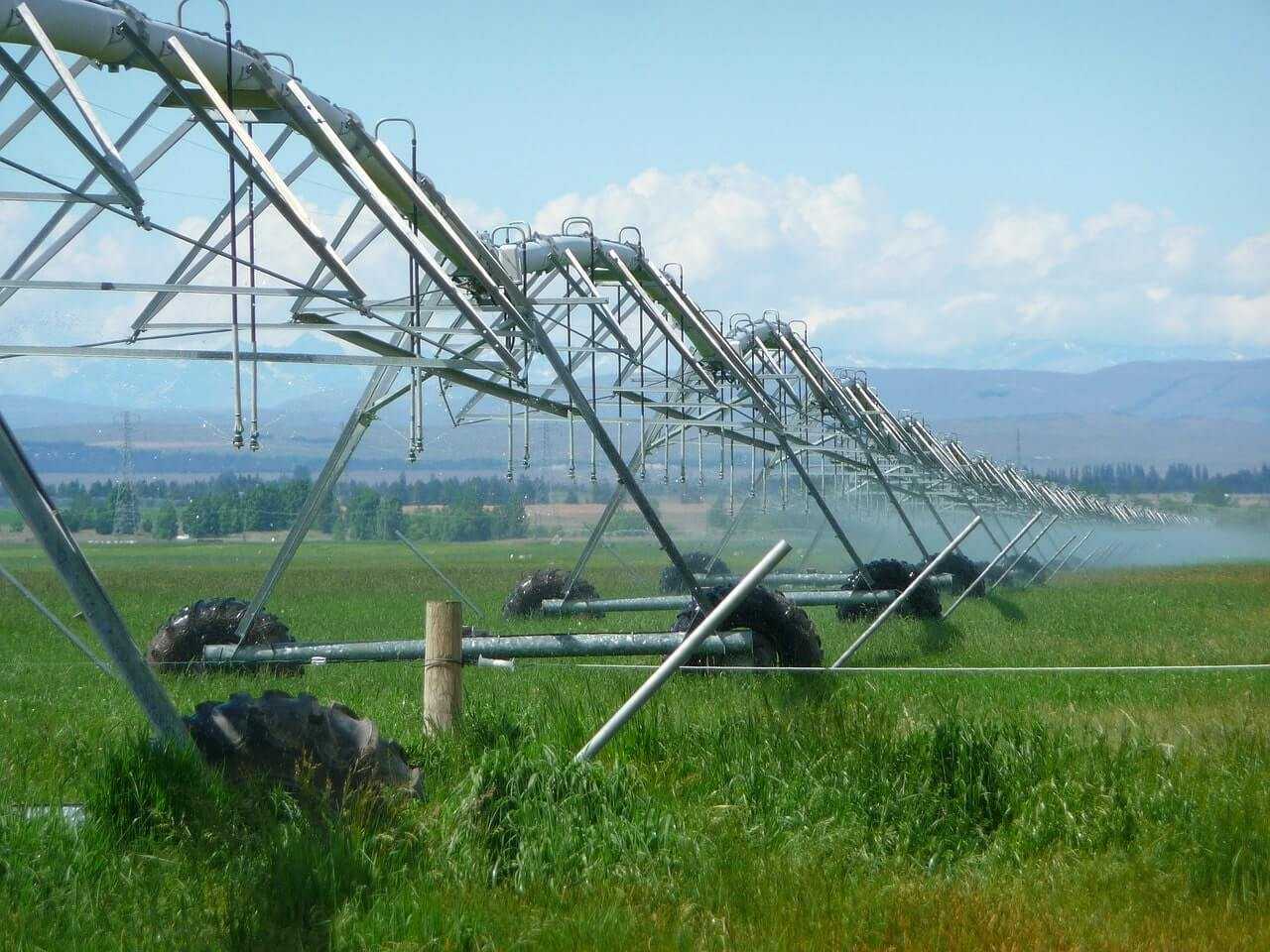 If you or someone you love is considering filing legal action against pharmaceutical maker Bayer as part of the ongoing lawsuits involving Roundup, a widely used herbicide, you can learn more about the history of Roundup lawsuits here. This article will serve as a Roundup lawsuit update for 2021, summarizing the major happenings in ongoing litigation for that year.
First, it's important to understand the basis of the litigation. Several forms of cancer, including non-Hodgkin's lymphoma and hairy cell leukemia, have been linked to glyphosate, the active ingredient in Roundup. Monsanto, a U.S.-based agricultural chemical company, first sold the weed-killing product on the market in the early 1970s.
A Brief History of Public Outcry Against Roundup
Cancer concerns surrounding glyphosate have fueled public outrage against Roundup. Many consumers used the weed killer for years and were understandably concerned about its possible cancer risks. Mass Tort Attorneys filed several thousand lawsuits on behalf of plaintiffs, who alleged that Monsanto neglected to warn consumers of the possible cancer risks associated with the glyphosate in Roundup, thus causing their cancer.
In 2016, a federal judiciary panel created federal multidistrict litigation (MDL), consolidating all the Roundup lawsuits under MDL 2741. An MDL allows several attorneys to pool their time and resources to build an effective, scientifically solid case against Bayer.
The First Verdict in a Roundup Case Happened in 2018
In July 2018, the first verdict in a trial involving Roundup occurred. The jury, in this case, awarded $289 million to the plaintiff Dewayne Johnson, a groundskeeper who used the glyphosate weed killer and was later diagnosed with non-Hodgkin's lymphoma. Of that $289 million verdict, $250 million of it was for punitive damages.
The rest of this Roundup lawsuit update for 2021 moves through noteworthy milestones in Roundup litigation for that calendar year, starting with December and working backward. If you are considering filing a lawsuit against Bayer for the way the company handled its Roundup product, the attorneys in our network may be able to help you recover damages.
December 2021 Roundup Update
The results in the Roundup trials thus far show that not every victory will be in the plaintiffs' favor. The verdict below demonstrates that every case is unique and that results depend on the case built by the plaintiff's team and the circumstances surrounding it.
Donnetta Stephens of California used Roundup in her garden for years. She was diagnosed with lymphoma and filed suit against Bayer. The trial, held virtually over Zoom, went on for almost three months. Many legal experts believe the complexity of such a trial was not suitable for Zoom, potentially harming the plaintiff's chances for a victory.
On December 9, 2021, Bayer recorded a victory for the defense in one of the latest "bellwether trials" in the ongoing Roundup litigation.
November 2021 RoundUp Update
On November 18, 2021, plaintiff Gene Wyatt filed a claim against Monsanto in Ohio's federal court. Like most litigants in the Roundup trials, he used Roundup for years at his job. He used the weed-killing product for 10 years while working at the Ohio Department of Transportation as a groundskeeper.
From 2001 to 2011, Wyatt used a vegetative application weekly to apply Roundup to the grounds as part of his duties. Wyatt was diagnosed with non-Hodgkin's lymphoma in January 2015, years after using Roundup for a decade.
Like other plaintiffs, Wyatt maintains that Roundup caused his cancer. During the last week of November, Wyatt's case was transferred to the Northern District of California as part of the Roundup Class Action MDL. After his Roundup exposure, he was diagnosed with non-Hodgkin's Lymphoma. Wyatt's lawsuit alleges that his cancer was a direct result of his 10-year Roundup use.
October 2021 RoundUp Update
The first Roundup trial victory for Bayer involved a child. In California, the case involved a young boy whose mother's lawsuit alleged he developed Burkitt's lymphoma, a type of non-Hodgkin's lymphoma, after Roundup exposure. A jury found that the herbicide did not cause his cancer.
The case was brought by the family who felt their use of Roundup around the house was cause for their child's diagnosis. A big takeaway from this trial is to remember not all cases are a "slam dunk," even those involving small children.
August 2021 RoundUp Update
Presiding U.S. District Vince Chhabria ordered 220 "Wave 4" cases to be prepared for trial. The August 26, 2021, decision came even as parties were continuing settlement talks.
Judge Chhabria ordered that the cases from Arizona, Florida, Iowa, Massachusetts, Michigan, Ohio, and South Carolina be scheduled for trial. The court instructed plaintiffs to fill out fact sheets about their cases. They also were ordered to submit medical records and other claims information to Bayer's legal team.
As of the August update, the timeline (subject to change) of the trial is as follows:
March 11, 2022:Finish discovery of facts
March 26, 2022:Plaintiffs must submit their legal experts' reports.
April 25, 2022:Monsanto must submit its expert reports.
May 25, 2022:Expert discovery completed
June 8, 2022:Filings completed for summary judgments and Daubert briefs
August 22, 2022:Daubert hearing, if needed
August 10, 2021
On August 10, 2021, Bayer lost a significant appeal. The company had filed an appeal for an $85 million judgment sum in February 2020. The basis of Bayer's appeal is its belief that the court's decision was not based on sound science. Bayer's attorneys disagreed with the decision, claiming it was not based on findings at the trial.
July 2021 RoundUp Update
July of 2021 saw Bayer outline the company's approach for the immediate future. The company outlined its plan to file a petition asking the U.S. Supreme Court to review a federal appeals court decision that resulted in ac defeat for the defendant.
The company's position states that federal law outweighs state law. Since the U.S. Environmental Protection Agency (EPA), a federal body, had not stipulated that warning labels must be included on Bayer's products, the state laws stating the opposite should be thrown out. The company's argument states the EPA does not believe that glyphosate does not cause cancer in people.
At the time of the ruling, Bayer responded by saying it would "activate its own claims administration plan" for handling customer claims that Roundup causes cancer in humans. Company representatives also stated Bayer would "be very selective in its settlement approach in the coming months and will not entertain any further settlement discussions when and if the Supreme Court grants review."
May 2021 RoundUp Updates
In May 2021, Bayer requested approval for a significant settlement payout value.
$2 Billion Settlement Proposed
Company representatives appeared before U.S. District Judge Vince Chhabria in San Francisco to make the request on May 19, 2021. The settlement plan's value totaled $2 billion.
It's important to clarify who this settlement would benefit. Bayer stated the goal of the $2 billion would be to settle future claims against the company for its Roundup product but would exclude any current lawsuits that have already been filed. This is in addition to a June 2020 settlement. Of the 125,000 Roundup lawsuits against Bayer at the time, the June settlement would satisfy about 75% of those cases.
At the time of this May update, consumers were advised to keep up to date about the situation. Legal experts believed it would take the judge time to make a decision regarding granting preliminary approval to such a proposal.
How the Proposed Settlement May Impact Future Roundup Claims
There are two classes of plaintiffs who would benefit from the proposed settlement package. They are:
Class 1:This class includes Roundup users who have non-Hodgkin's lymphoma who have not yet retained legal counsel and are not included in claims already filed. These people would receive damages up to $200,000.
Class 2:This class would include Roundup users who are diagnosed with non-Hodgkin's lymphoma within four years of the settlement going into effect.
The settlement gives consumers using the herbicide the ability to stay out of the class. While they would not receive the financial compensation outlined above, they would retain the right to file their own lawsuit at a later date.
March 2021 RoundUp Update
Bayer decided not to appeal the first jury verdict finding in favor of the plaintiff in March 2021. The plaintiff in the case was Dewayne Johnson. From 2001-2011, Johnson spent each day as part of his groundskeeper duties spraying Roundup on the grounds he tended. After being diagnosed with non-Hodgkin's lymphoma, Johnson retained counsel to file a lawsuit against Bayer/Monsanto.
In the 2018 California trial, the jury sided with the former groundskeeper, determining the company did not adequately warn consumers of possible health consequences of using the product. On the surface, the casual observer might see the move as benevolent by Bayer. Most legal experts believe the decision was purely tactical.
Bayer is believed to have wanted to end the state trial and move on to a federal trial. Its experts believed the likelihood of receiving a favorable outcome resided in a federal trial due to the U.S. Environment Protection Agency, a federal agency, not believing that Roundup caused cancer in people.
February 2021 Roundup Update
Bayer announced its proposed $2 billion settlement package and submitted it to the U.S. District Court in San Francisco in February 2021. Bayer's wanted to use the funds to set up a fund to compensate future claimants who allege Roundup caused their non-Hodgkin's lymphoma. The package would compensate qualifying claimants with payments ranging from $5,000 to $200,000 per claim per person.
The exact damage amount each person would receive would depend on the person's age, proof they used Roundup, and other conditions. Roundup users for this claim would be limited to users who had not yet sought legal representation. Future Roundup claimants would have the legal right not to participate in the program and instead seek legal representation for their individual cases.
This proposed settlement came on the heels of the formation of an MDL. In June 2020, Bayer announced a $10.9 billion settlement agreement intended to compensate current and future Roundup claims. U.S. District Judge Chhabria, who presided over the MDL, rejected the agreement between Bayer and a large number of plaintiffs. He opposed the opt-out provisions available to future Roundup claimants.
The new $2 billion proposal was seen as Bayer's attempt to rectify these shortcomings.
Are You Eligible to File a Roundup Lawsuit?
You may wonder if you qualify to file a case against Bayer, the maker of Roundup. Your viability is determined by two factors:
If you used Roundup or were exposed to the herbicide, you may have a case against Bayer, the manufacturer of Roundup.
If you were diagnosed with non-Hodgkin's lymphoma (or other health problems) and experts linked your health issues to glyphosate, a key ingredient in Roundup.
If your case qualifies, you may be eligible to receive compensation for medical expenses, pain and suffering, and other damages linked to your health issues with Roundup.
There Is a Time Limit on Filing a Claim
Every U.S. state has a statute of limitations deadline that governs how long injured parties can file legal action in a personal injury case. These limitations will depend on when you were able to link your health issues to your Roundup use or exposure. Each case is different with its own circumstances. A law firm that handles Roundup cases can explain these details and time limits to you and your loved ones.
Get a Free Consultation About a Roundup Lawsuit Today
You can learn more about whether you qualify and what your time limit is to file a claim against Bayer. Once you have the details regarding your case, you will be able to make an informed decision on how to proceed. You can fill out our contact form for a free case evaluation. The Mass Tort Lawsuit attorneys in our network can help you explore your legal options. Connect with us today.