Johnson & Johnson's Chapter 11 Bankruptcy Ruled Legitimate
News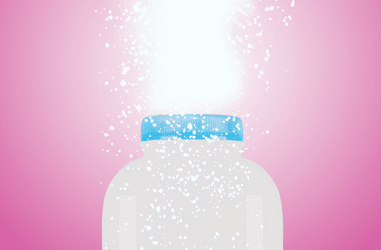 In a major moment for the talcum powder lawsuit case against Johnson & Johnson (J&J), a U.S. bankruptcy judge has called the company's Chapter 11 filing legitimate. After J&J filed for bankruptcy in fall 2021 in the wake of multidistrict litigation (MDL) related to its baby powder products, plaintiffs in the case challenged the move, calling Judge Michael Kaplan to re-examine the fittingness of the strategy. Judge Kaplan now states that Johnson & Johnson's use of the bankruptcy system is "unquestionably" appropriate (Reuters).  
Johnson & Johnson is facing about 38,000 lawsuits in an MDL action regarding its talc-based baby powder, which was found to be contaminated with arsenic. Plaintiffs in these lawsuits claim the use of talcum powder products for hygiene—a use the company promoted—caused their cancer. However, litigation in these lawsuits has been paused since J&J's bankruptcy filing. 
Background on Johnson & Johnson's Chapter 11 Filing
In October 2021, Johnson & Johnson filed for Chapter 11 bankruptcy. However, the company executed a detailed strategy over many months leading up to the filing. Referred to as Project Pluto internally, J&J developed a covert plan to shield itself from liability exposure related to baby powder lawsuits. According to Reuters, the strategy included the following steps:
J&J would make use of a unique Texas law known as the Texas two-step to split the company into two entities: the legacy company, J&J, and a new subsidiary known as LTL Management.
LTL Management would then inherit J&J's talc liabilities, along with $2 billion in trust for future talc settlements and an additional $350 million in assets (Johnson & Johnson).
Finally, LTL Management would file for Chapter 11 bankruptcy, resolving talc lawsuit liability through bankruptcy court and evading jury trial.
Johnson & Johnson has defended this strategy as a means of fairly resolving talc claims. However, many critics have called the maneuver an attempt to avoid the jury trial process to which plaintiffs are entitled. If the talc lawsuits are settled through bankruptcy court proceedings with the smaller entity, LTL Management, plaintiffs are likely to receive lower payouts than they could have earned through court awards. 
Some question if the move complies with the intentions of the United States Bankruptcy Code, as legacy company Johnson & Johnson was not under threat of bankruptcy when it executed the LTL maneuver. 
Attorneys for the plaintiffs in the MDL against Johnson & Johnson plan to appeal Judge Kaplan's ruling. 
Seven Law Professors Called J&J Talc Bankruptcy a Shield for Company Assets
In January 2022, seven professors filed a brief in the Johnson & Johnson bankruptcy case to review the bankruptcy's validity. The professors, including Jared Ellias from the University of California (UC) Hastings College of the Law and Kenneth Ayotte from UC Berkeley School of Law, found that the company's goals were not aligned with the bankruptcy code's purpose. Instead, they called J&J's bankruptcy maneuver a shield for its assets. 
Many others criticized the J&J bankruptcy, including U.S. senators. Rep. Carolyn B. Maloney (D-NY), Chairwoman of the Committee on Oversight and Reform, called the move a "sickening" effort to avoid responsibility for the harm J&J caused to consumers (House Committee on the Judiciary).
Get Legal Help if a Dangerous Product Harmed You
If you were hurt by Johnson & Johnson's baby powder or another dangerous product, you can still get legal help. Fill out a contact form to connect with a product liability lawsuit lawyer in our network.