Talcum Powder Lawsuit Statute of Limitations
News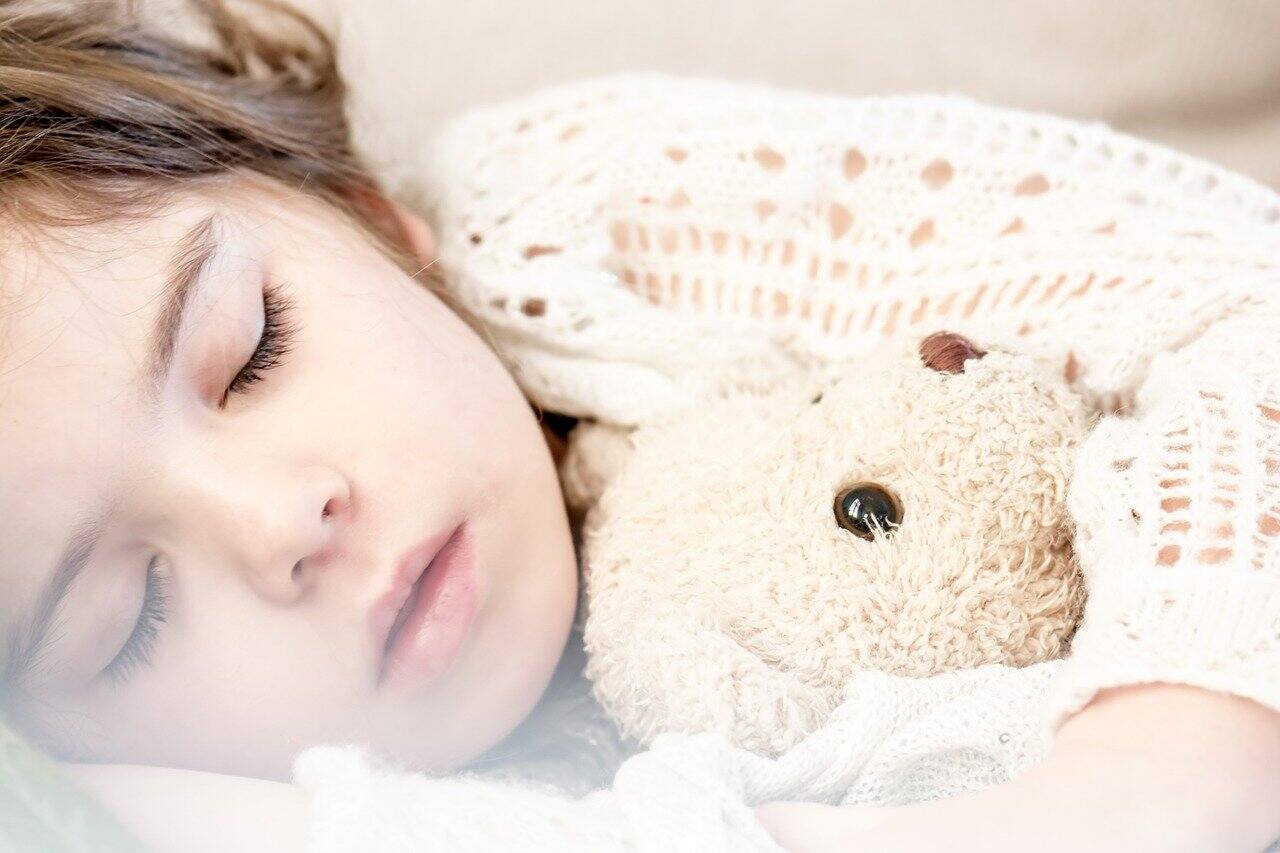 About Talcum Powder Lawsuits
The outcome of recent talcum powder lawsuits has shown that juries agree with the plaintiffs based on the evidence and research presented at trial. Many have ruled that the manufacturers of these products made and distributed a defective product, and they likely knew it for decades.
As of January 2022, there are still thousands of pending lawsuits in MDL 2738, Johnson & Johnson Talcum Powder Products Marketing, Sales Practices, and Products Liability Litigation. However, with significant awards in recent cases, there is the possibility of an impending global settlement. At the same time, there are concerns about time running out for those who have not yet filed their lawsuits.
What Is the Statute of Limitations on the Talcum Powder Lawsuit?
There is no single deadline for filing a lawsuit against Johnson & Johnson and other manufacturers involved in the ongoing talcum powder litigation. Instead, many considerations determine how long an individual might have to sue.
The best way to understand your options is to discuss your rights with an attorney handling these claims. Many provide complimentary case reviews.
What Is the Status of the Johnson & Johnson MDL?
The talcum powder cases are currently consolidated into MDL 2738 in the U.S. District Court – District of New Jersey. As of December 15, 2021, the U.S. Judicial Panel on Multidistrict Litigation (JPML) reported that the case includes 37,447 lawsuits. This is an increase of almost 1,000 suits since August. The Panel agreed to form the MDL in 2016.
The first bellwether cases are scheduled for 2022 in this MDL. However, several other lawsuits have already gone to trial, giving plaintiffs an idea about how jurors react to the evidence against the manufacturers. If juries in the bellwether trials have a similar response to the evidence, a global settlement may be possible.
Bellwether trial verdicts essentially just test the evidence and testimony shared among many or all of the lawsuits but do not apply to other plaintiffs. Still, they generally provide a strong indication of how things will go in future trials.
Can I Still Join the Ongoing Litigation?
The MDL is still likely months or years away from a global, tiered settlement offer or other resolution. This means additional plaintiffs are likely to file lawsuits and join the mass tort. If you qualify, your attorney can help you get started today. You may qualify if:
You have a history of using talcum powder regularly, especially for feminine hygiene; and
You have an ovarian cancer or mesothelioma diagnosis.
You may also have rights if your mother, wife, or another family member passed away from ovarian cancer and used talc-based powders.
Characteristics of the Talcum Powder Lawsuits
When a claimant files a lawsuit against Johnson & Johnson, their attorney will outline the evidence in their case, describe their diagnosis and condition, and make several allegations against the powder manufacturer. This process includes accusing them of:
Manufacturing and selling a dangerous produc
Hiding the risks of their products from consumer
Marketing a product they knew could cause cancer
Causing the plaintiff's cancer and related physical, financial, and emotional harm
While most successful cases are likely to end in a settlement based on the severity of the plaintiff's cancer, an agreement or verdict could help claimants recover compensation for:
Their treatment and care
End-of-life support and expenses
Loss of income if they cannot work
Pain and suffering
Emotional distress
When a case goes to court, punitive damages may also be available. Juries award punitive damages to hold large corporations responsible for their actions. For example, punitive awards in the talcum powder lawsuits to date have been significant, including a Missouri verdict that gave a group of plaintiffs $25 million each in punitive damages, according to Reuters.
The "Discovery Rule"
The so-called "discovery rule" plays a significant role in how long you may have to file a talcum powder lawsuit. This rule comes from common law and still exists in many states. It effectively lengthens the statute of limitations in talcum powder cases because it changes when the countdown to the deadline begins.
Here is how it works:
Imagine you were in a car accident and suffered injuries. The clock would begin ticking on the date the injuries occurred. If your state had a two-year statute of limitations on personal injury claims, you would only have two years from the date of your crash before time ran out to sue.
However, under the discovery rule, the statute of limitations does not begin running until you discover (or should have discovered) your injuries. For a condition like ovarian cancer, this is likely the date of your diagnosis.
This means you may have a year or more after your diagnosis to file a talcum powder lawsuit against Johnson & Johnson.
The Discovery Rule Is Key Because of Ovarian Cancer's Long Latency
The types of cancer linked to talcum powder use have a long latency. A cancer's latency period is the time that passes between exposure to the cause and the patient's diagnosis. In these cases, the asbestos-contaminated talc is the alleged carcinogen, and the latency period may be decades.
In Reproductive Toxicology, one study landed on the latency period of 15 to 20 years, but admitted it was difficult to determine because most observational research does not extend long enough. Some of the women involved in MDL 2738 began using talcum powder products during the 1960s or earlier and continued using them for three or four decades.
The Associated Press (AP) reports that Johnson & Johnson continues to deny any danger from their talcum powder products. Still, the company stopped selling them in the United States and Canada in May 2020. When paired with the long latency, this means there are at least three generations of women who are potential future plaintiffs in these cases.
Many Plaintiffs Have Years of Exposure to Potentially Dangerous Talcum Products
Many of those participating in the Johnson & Johnson MDL used talcum powder products for feminine hygiene purposes for years. There is no known threshold for safe use, but most with strong cases have a history of long-term usage. These products were very common during the 1960s, 1970s, and 1980s, when Johnson's Baby Powder, Shower to Shower, and other talc-based products dominated the market.
Women would apply these products to their panties, panty liners, and body to stay dry and feel fresh. It was a well-known and common use for the products. There is evidence in previous lawsuits that show Johnson & Johnson may have known of the potential dangers throughout much of this period, including being aware of a possible link to ovarian cancer.
Because the talcum powder industry allegedly hid this information, the public only recently became aware of the dangers of talc use for feminine hygiene. This late notification could result in millions of women who:
Have a cancer diagnosis but have not yet filed a lawsuit
Will see a doctor and receive a diagnosis because of their risk related to talcum powder use
Have decades of exposure to the potential carcinogen but have not yet developed ovarian cancer
All of these women are future potential plaintiffs who could seek compensation later on.
Understanding Statutes of Repose
The statute of limitations and discovery rule are not the only factors to worry about when considering how long you have to pursue damages in a talcum powder case. Your attorney will also need to look into the statute of repose that applies.
A statute of repose is an ultimate deadline, and the clock always begins ticking when the harm occurs. The purpose of these rules is so that someone cannot come back and claim they suffered injuries in an accident or incident decades later and try to sue based on the discovery rule. However, they also apply in cases where it takes the victim decades to discover their cancer due to long latency.
This could make it difficult or impossible to pursue compensation and justice in your case. However, your attorney will assess your options and seek ways around a statute of repose. For example, there may be multiple states where you could file your claim that have differing laws-one may have a statute of repose while the other does not. A talcum powder lawsuit attorney will seek a way to:
Sue based on your ovarian cancer or mesothelioma diagnosis using the latest documented exposure date
File the case in another jurisdiction that offers more time to sue
Determining Which State's Rules Apply to Your Case
The jurisdiction where you file your claim will significantly affect your case. This could alter the statute of limitations, the statute of repose, the caps on financial recovery, and more. For this reason, your lawyer will likely give great consideration to where you will file your lawsuit. In some cases, you may have multiple options.
In general, it is most common to file a talcum powder ovarian cancer or mesothelioma lawsuit in:
The state where you currently live
The state where your exposure occurred
In some cases, there might be additional options. Your attorney will weigh the variables that could affect your case's validity and outcome before making a decision. This is vital because an expired statute of limitations or repose could squash your claim before you even file the initial paperwork.
It is also crucial to know that the deadlines for wrongful death claims may be shorter than for personal injury lawsuits based on a defective product. The statute of limitations usually begins on their date of death, so you will need to act quickly if you believe your family member died from talc-related cancer. Surviving family members can join the MDL and seek damages for their family as long as time remains.
Johnson & Johnson Using Controversial Bankruptcy Move to Limit Payout
In October 2021, Johnson & Johnson made a controversial decision that could affect the plaintiffs in MDL 2738 and others pursuing compensation in talcum powder lawsuits-how much remains to be seen.
According to a report from NPR, Johnson & Johnson took several steps in 2021 that could affect these claims:
They created a new company called LTL Management in Texas.
They transferred several liabilities into LTL Management, including all their asbestos-related lawsuits and the talcum powder cases.
LTL Management was transferred to North Carolina.
LTL Management filed for bankruptcy in October in Charlotte.
By filing Chapter 11 bankruptcy, LTL Management is seeking bankruptcy protection, including from the 30,000+ talcum powder lawsuits in MDL 2738. Bankruptcy protection generally halts all pending lawsuits and litigation. However, the North Carolina bankruptcy judge only granted a 60-day temporary stay.
The bankruptcy judge also demanded that LTL Management move to New Jersey, where Johnson & Johnson is headquartered, preventing them from continuing to use outdated laws in various states to their advantage. Ultimately, the next steps will likely occur when the case goes before a New Jersey bankruptcy attorney.
What Does This Mean for Settlements and Future Claims?
LTL Management currently has $2 billion in assets from its parent company earmarked for talcum powder litigation. This gives a good idea about the purpose of this move. Johnson & Johnson is seeking to limit the funds available to pay plaintiffs when it comes time to offer a global settlement.
If you believe you have a valid talcum powder lawsuit, you should not let this news concern you – you should move forward with your case before time runs out. Connecting with an attorney and discussing your timeline, rights, options, and next steps is the best way to get started.
Call a Lawyer Now to Start Your Talcum Powder Claim
If you or a loved one has an ovarian cancer or mesothelioma diagnosis and used talcum powder regularly-especially for feminine hygiene purposes-you should speak to an attorney today. Letting a mass tort lawsuit lawyer who is handling talcum powder lawsuits evaluate your legal options is the best way to decide if you want to move forward with legal action. These case reviews are free.
Call 1.844.448.6787 today to learn more.