Truvada Lawsuit
Prescription Drug Injuries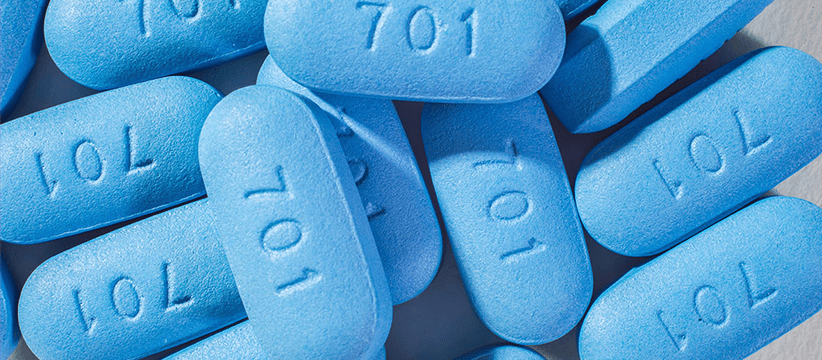 If you or a loved one suffered harm that you believe is related to taking Truvada, you can file a lawsuit against Gilead Sciences, Inc. There are hundreds of Truvada lawsuits currently filed against Gilead in multiple states, in both state and federal courts. 
Although there are many individual lawsuits and a class action case, people tend to refer to the entire group of cases as the Truvada lawsuit or TDF lawsuits.
What is Truvada?
Truvada is an antiviral prescription drug that is supposed to prevent and treat HIV (human immunodeficiency virus) and AIDS (acquired immunodeficiency syndrome). HIV damages the immune system and causes the chronic, potentially life-threatening medical condition of AIDS.
Truvada is not a cure
Mayo Clinic says that Truvada cannot cure AIDS. Instead, the goal of Truvada and similar drugs is to prevent people who test negative for HIV from developing the infection and to manage the symptoms in people who get the virus and develop AIDS.
Truvada is a combination drug made up of emtricitabine and tenofovir disoproxil fumarate. Doctors prescribe Truvada together with other HIV medications, sometimes called a "cocktail," to slow the progress of HIV developing into AIDS. 
Benefits and risks of Truvada
When you can delay the development or progression of AIDS, you can improve the length and quality of life. However, these strong drugs must be taken in high doses that are not safe for all patients. The high dosage is due to the drug's bioavailability, which means that the body does not absorb the medication well. 
At the dose necessary to make the drug effective, some patients develop kidney disease, Fanconi syndrome, and kidney failure. The medication can also damage a person's bones, leading to fractures, osteoporosis, and bone loss.
Truvada reduces the HIV viral load in the patient's body as long as the person continues to take the medication every day. Reducing the amount of the virus: 
Lowers the risk that the individual will develop AIDS
Helps to minimize the symptoms if the person does develop AIDS
Slows the progression of the disease
Reduces the risk that the patient will pass the virus to an uninfected person
What is wrong with Truvada?
The Truvada lawsuit alleges that Gilead knew about the significant health risks of Truvada and did not warn doctors or patients. If people had been warned about the dangers, they could have made informed decisions before taking the drug. Instead, Gilead concealed the information and told the public that the medication was safe.
In addition to kidney disease and bone damage, Truvada has other side effects. These adverse reactions can include headaches, dizziness, skin rash, and depression. Some people also report experiencing nausea, diarrhea, abdominal pain, and unintended weight loss. 
As reported by Reuters, the U.S. Food and Drug Administration (FDA) warned Gilead on multiple occasions about statements the pharmaceutical corporation's representatives made about the drug. The drug reps were allegedly downplaying the risks and exaggerating the safety of Truvada.
Is there a safer drug?
Yes. The Truvada lawsuit says that Gilead could have launched a safer drug ten years earlier but delayed doing so to maximize their profits from Truvada. Truvada is a tenofovir disoproxil fumarate (TDF) drug. There is a safer HIV drug made with tenofovir alafenamide (TAF) that does not seem to cause the problems that Truvada and similar medications do. 
What kind of injuries do people get from Truvada and other TDF medications?
Having HIV/AIDS comes with its own complications and symptoms, but Truvada and related drugs appear to accelerate the conditions. For example, many people with HIV experience bone loss, but those taking Truvada have more extensive loss of bone density and a higher risk of fractures. 
Also, Truvada increases the likelihood of kidney disease in HIV/AIDS patients. The risk of kidney problems increases with each year the person takes Truvada, and it continues for many months even after the individual stops taking the drug.
Truvada users developed these conditions at higher rates than similar individuals not taking the medication:
Kidney disease, either acute or chronic: Acute kidney disease can initially be more severe than chronic, but last for a shorter time. Chronic kidney disease is when the problem remains for the long term.
Kidney failure: Untreated kidney disease can damage the kidneys to the point that they fail. The usual treatment for renal failure is kidney dialysis.
Fanconi syndrome: When the urine contains unusually high levels of protein—a condition called proteinuria—the patient can experience bone loss and kidney damage. Fanconi syndrome, which can cause these problems, appears at higher rates with Truvada patients.
Bone damage: Damage to bones happens in several forms with people who take Truvada. These problems include brittle bones that easily fracture (osteoporosis), bones that cannot create new tissue quickly enough to keep up with their breaking down (osteomalacia), and decreased bone density (osteopenia).
Lactic acidosis: Some patients develop lactic acidosis, in which lactic acid builds up in the bloodstream. High levels of lactic acid can cause difficulty breathing, nausea, vomiting, and weakness.
Truvada contains toxic chemicals, and the kidneys are supposed to filter out toxins so the body can expel them from the body in the urine. However, the intended use of Truvada requires the patient to take high doses every day for as long as the person wants to prevent or manage the symptoms of HIV/AIDS—in other words, for the rest of their life.
Over time, the toxic chemicals in Truvada damage the kidneys, so the body's filtering system fails. Thus, harmful substances build up in the bloodstream and cause additional renal damage and break down teeth and bones. There are other HIV drugs that can suppress the virus without damaging the bones or kidneys.
Which HIV and AIDS drugs are involved in the lawsuits?
Although people call the litigation the Truvada lawsuit, several similar drugs cause the same kinds of harm and are part of the lawsuits. These drugs include:
Truvada is the original TDF (tenofovir disoproxil fumarate) drug Gilead developed to treat HIV and provide a pre-exposure prophylaxis "PrEP" benefit for individuals who test negative for HIV.
Stribild is used to treat the symptoms of HIV. Elvitegravir, Cobicistat, and Emtricitabine are some additional brand names of this medication.
Atripla, also called Efavirenz, is also a treatment for HIV, not a preventative. 
Viread, also called Tenofovir DF, is a treatment for HIV and Hepatitis B. 
Complera, also called Rilpivirine, is used for HIV treatment.
Additional brand names for TDF-containing HIV treatments included in the Truvada lawsuit are Symfi Lo, Genvoya, Cimduo, and AccessPaks for HIV PEP Expanded with Viracept or Kaletra.
Whether the individual takes a TDF drug for HIV/AIDS prevention or treatment for some other reason, like Hepatitis B, these products are dangerous and can cause substantial harm.
Filing a Truvada lawsuit
The Truvada lawsuits accuse Gilead of knowingly selling a dangerous drug that can cause permanent kidney and bone damage, lying about the safety of the medication, and claiming that the drug was safe and not toxic. The lawsuits allege Gilead had one motivation for this conduct—profit. 
Gilead knew that there was a safer, less toxic version of the medication. The lawsuits go on to accuse the drug maker of suppressing the development of a safer version for around 10 years to milk as much money as they could out of Truvada.
Who is at risk of harm from Truvada?
Anyone who takes Truvada or a similar medication for HIV/AIDS treatment or prevention—or for another disease, like Hepatitis B—is at risk of harm after taking the required high dose for a long period of time. In other words, when used as intended and as prescribed, Truvada patients are in danger of developing serious side effects.
Who can file a Truvada lawsuit?
If you or your loved one took Truvada or a related medication and developed kidney problems or bone issues as described in this article, you might qualify to file a Truvada lawsuit. Alternatively, some close relatives can qualify for money damages if Truvada led to a patient's death and subsequent wrongful death case. Your state's laws will control who can be a plaintiff in a Truvada lawsuit. 
How long do I have to file a Truvada lawsuit?
Every state has rules that limit the amount of time people have to file different kinds of lawsuits. The relevant statutes of limitations include the rules for personal injury and wrongful death actions, but breach of warranty and other grounds can mean longer or shorter time limits.  
Depending on your state and the grounds for your lawsuit, you might have as little as one or two years to file, or as long as three or more years. If you miss the filing deadline, the court can dismiss your case, which means that you would not get any compensation for your losses and the harm you suffered.
Truvada lawsuit claims
Multiple lawsuits have been consolidated into one massive case in the federal court for the Northern District of California. This consolidated case is an MDL, meaning multidistrict litigation. The title of the Truvada MDL is In Re. Tenofovir Disoproxil Fumarate Products Liability Litigation, MDL 2881.
The legal claims in the Truvada MDL and the individual lawsuits are similar to each other:
The drug has a defective design because it contains toxic chemicals that have to be taken in high doses for a long period of time to be effective. Those toxins cause permanent harm in the form of kidney damage and bone loss.
Gilead Sciences, Inc. knew the drug was toxic.
Gilead Sciences, Inc. failed to warn the medical community and the public about the risks of taking Truvada. Doctors should have known the dangers before prescribing the drug, and patients should have known the likelihood of harm if they took the medication.
Gilead Sciences, Inc. lied about the safety and dangers of the drug. The corporation's sales representatives claimed that Truvada was a safe wonder drug. Gilead's marketing materials and packaging did not disclose the dangers that the drug maker knew about.
Gilead Sciences, Inc. intentionally held back from developing a safer drug so they could profit as much as possible before the Truvada patent expired. After a drug patent expires, other companies can make and sell generic versions of the medication at a lower price. 
The safer medication, TAF, is more bio efficient. That means that the drug works at lower, less toxic doses.
When the patent for the dangerous drug, TDF, was about to expire, Gilead announced its new drug, TAF. It alleges the company actually waited to release the safer medication to maximize its profits from TDF. HIV/AIDS and Hepatitis B patients suffered unnecessary harm for about a decade because of the greed of Gilead.
Gilead Sciences, Inc. failed to change the formula for their HIV/AIDS drug Truvada when they discovered the problems it could cause, even though they had a safer, more effective, and less toxic option.
The drug maker acted for years in callous disregard for the health and safety of the people who bought and used their products as directed by their physicians.
As the plaintiffs discover more information in these lawsuits, their attorneys might identify additional grounds for holding Gilead liable for the harm caused by Truvada and related drugs.
Truvada cases
As revealed in an article by the Associated Press (AP), Gilead tried to have the individual and class action Truvada lawsuits thrown out of court. These first cases were filed in 2018 in California. Gilead filed motions asking the judge to dismiss the lawsuits on the grounds that it failed to properly plead a cause of action. The judge disagreed and allowed the lawsuits to go forward. 
The cases are currently in the Superior Court for the State of California for the County of Los Angeles. The individual personal injury claims are in the case entitled Michael Lujano and Jonathan C. Gary v. Gilead Sciences, Inc., Case No. BC702302. The class action lawsuit is Devin Martinez and Ricardo Wohler v. Gilead Sciences, Inc., Case No. BC705063.
The AP article stated that Gilead made more than $18 billion in net profit in 2015, in part due to its patented drugs and suppression of safer formulations. Here are some comments from the attorneys for the plaintiffs about the judge's ruling that allowed the cases to go forward:
"This ruling is a tremendous victory for HIV/AIDS patients in their quest for justice regarding the life-threatening physical harm that Gilead has caused."
"Gilead's perverse motive of outsized profits and increased market share is not in line with patient health and safety and we are grateful that patients will now get their days in court."
"Gilead has shown a disregard for its patients' health in order to reap outsized profits from its TDF medications."
The accounts of what the plaintiffs have allegedly suffered are heartbreaking. 
Individual plaintiffs
Plaintiff Michael Lujano took prescription Truvada from 2004 to 2009. In 2009, his doctor prescribed Atripla, which Lujano took until 2015. He was only 35 in 2016 when he got diagnosed with osteoporosis and osteopenia of the hip, neck, and spine.
Plaintiff Jonathan C. Gary took Truvada for ten years, from 2001 to 2011. Mr. Gary was diagnosed with kidney disease, specifically Fanconi syndrome, in 2010, when he was only 52 years old. He received a diagnosis of osteoporosis and osteopenia in 2017 at the age of 59.
Hundreds of other plaintiffs have similar stories of how taking Gilead's dangerous drugs ruined their health and caused permanent damage to their bodies. These drugs were unsafe for their intended use.
The harm these people suffered was avoidable and unnecessary. If Gilead had removed the dangerous drugs from the market upon discovering that they were damaging the organs and bones of users, these and many other plaintiffs might not have been injured. They could have taken the safer drug that Gilead suppressed from the market.
The relief the lawsuits request
In the Lujano case, the complaint asks the court to order Gilead to cover the plaintiffs:
General damages,
Past and future medical and incidental expenses,
Past and future loss of earnings and/or earning capacity,
Future medical monitoring costs,
Special damages,
Punitive and exemplary damages,
Attorney's fees and costs, and
Any further legal and equitable relief the Court deems proper.
The class action lawsuit seeks damages on behalf of everyone in this class: "All persons located within California who were prescribed and ingested Viread, Truvada, or Atripla from October 26, 2011, through the present, who were personally or whose physician was exposed to Gilead's misrepresentation." That lawsuit asks the court to:
Certify the class for a class action,
Award damages suffered by the plaintiffs and class members,
Order the defendant to pay restitution to the plaintiffs and class members for all the money the defendant obtained through its wrongful conduct,
Order the defendant through an injunction to cease and desist from engaging in the unfair, unlawful, and/or fraudulent practices alleged in the lawsuit,
Award pre-judgment and post-judgment interest,
Order the defendant to pay the reasonable attorney fees and costs of the lawsuit, and
Order any and all such other and further relief the Court deems just and appropriate.
It is not surprising that, with so much money at stake, Gilead is fighting these lawsuits vigorously.
Gathering evidence for your Truvada lawsuit
Gilead will try to get the court to dismiss every claim lacking ample evidence of each essential factor that establishes Gilead's fault and the harm each plaintiff suffered. With those things in mind, here is some of the documentation you might need to prove your case against Gilead:
Proof that you got prescriptions for Truvada or one of the other dangerous HIV/AIDS drugs of the pharmaceutical company Gilead
Proof that you got the prescriptions filled and took the medications
Your medical records
Medical bills and receipts
Employer records that show your lost wages
Journaling of your physical pain and emotional distress
Relevant photographs
Depending on your situation, your Truvada lawsuit attorney might request additional evidence. It is always a good idea to keep documents related to your diagnosis and potential lawsuit in a safe, dry place. Possible evidence needed can be discussed during a free case review with a Truvada law firm team member.
How much money can I get for a Truvada lawsuit?
Since there have not yet been any trials or settlements, it is too early to speculate the monetary value of anyone's claim against Gilead for damage suffered from Truvada. In general, personal injury claims can seek monetary compensation for economic losses and non-economic losses, as well as other damages.
Economic damages
Economic losses can include financial losses, like medical expenses and lost income. Medical expenses can include: 
In-patient and outpatient care
Doctors and hospital visits
Medical treatments, like dialysis
Prescription drugs, 
Pain management
Medical equipment
Economic damages can also include lost income due to days missed at work because of your injury. Perhaps you lost your job or were forced to quit due to your injury and no longer have a steady stream of income.
Non-economic damages
Non-economic damages, also called intangible losses, are typically things that are not as easy to measure in dollars because they do not come with paper evidence like receipts and bills. Physical pain and mental anguish are some examples of non-economic losses. Other kinds of intangible losses are things like depression, anxiety, and loss of enjoyment of life.
Settlements for Truvada lawsuits
Although Gilead has offered to settle lawsuits about some of their other drugs, the Truvada litigation is still in the early stages. The first cases were filed in 2018. Defective drug cases take a slow path through the courts. We are unlikely to have settlements before several cases go through the trial process.
Large corporations facing massive lawsuits like the Truvada lawsuit tend to wait and see how the early cases do in court. After a few trials and jury verdicts, the drug maker will calculate its likely liability exposure on the remaining cases and begin negotiations. 
The COVID-19 pandemic has delayed many trials, so it will probably be quite some time before enough cases get tried for the parties in the remaining cases to settle.
The factors that attorneys will consider when approaching settlement discussions will include things like:
The economic losses of the individual plaintiffs, like medical expenses and lost income (For purposes of the claims against Gilead, these losses must be the result of taking the dangerous drug and not from other medical issues.)
The reasonable expected future medical expenses and lost income attributable to the harm from Truvada
The extent to which the harm from the toxic drug worsened the patient's medical status and eventual outcome (This factor will be a challenge because people with or at risk for HIV/AIDS generally have significant health issues, but the challenge is not insurmountable.)
The plaintiff's age and life expectancy
The severity of the harm the patient suffered because of Truvada
The chances that the plaintiff will prevail based on the initial trial results
The amount of compensation the juries awarded in the first bellwether trials
Your Mass Tort Lawsuit attorney can explain whether it would be in your best interests to file an individual Truvada lawsuit or seek to join one of the existing cases.
How to get help with your Truvada claim
When you are ready, we are here to help. You can fill out our contact form for help with your case. Our Truvada lawsuit law firms fight relentlessly to help people who suffer harm because of the greed of pharmaceutical corporations.
These drug companies have a nearly endless stream of money to protect their profits and try to shut down those who stand up to them for making drugs that harm people. We are not afraid of these corporations.
Do not delay in your quest for justice 
Please do not wait too long to contact us. If the deadline for your lawsuit expires, no one will be able to help you go after the justice you deserve. 
You could end up with financial losses, like massive medical expenses, that you cannot afford to pay. After a lifetime of hard work, you could end up having to spend your savings to pay for harm that someone else inflicted on you. Most law firms will offer a free case review. Contact us today!