US Trustee Says That J&J Abused Bankruptcy Court
Product Liability Injuries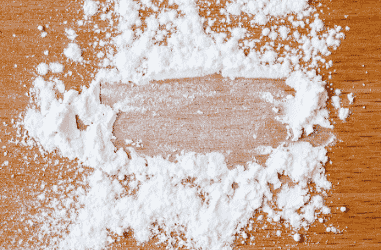 A federal watchdog agency under the Department of Justice condemned Johnson & Johnson's (J&J) bankruptcy filing in 2021. The United States Trustee says that the company's Chapter 11 filing was not a good faith effort to restructure following financial challenges. Instead, it was intended to deprive talc lawsuit plaintiffs of their day in court.
Last year, J&J used a controversial maneuver to seek Chapter 11 bankruptcy protection. The company established a subsidiary, LTL Management, and transferred its liability for talcum powder lawsuits to LTL, which filed for bankruptcy days later. Since then, the thousands of plaintiffs who say J&J's talc products caused their cancer have waited for litigation in the case to resume.
Background on J&J Talc Lawsuits and Bankruptcy
Johnson & Johnson's signature talcum powder products, Baby Powder and Shower to Shower, were long marketed as safe for hygienic use. However, Johnson & Johnson knew for decades that asbestos contamination tainted these talc products. Asbestos is a known human carcinogen, meaning that it's known to cause cancer, per the National Institutes of Health (NIH).
Now, thousands of plaintiffs are alleging that J&J was negligent in marketing and selling dangerous products to consumers without warning of their dangers, among other claims. Many bringing lawsuits against the company claim that talc products caused their mesothelioma or ovarian cancer. 
Why Did J&J File for Bankruptcy?
According to Reuters, Johnson & Johnson's bankruptcy filing in 2021 was carefully planned for months and made use of the controversial "Texas Two-Step" maneuver.  
Increasingly used by companies facing substantial tort liability cases, the two-step law allows companies to execute a "divisional merger." The parent company then splits into two entities—the smaller of which will later file for bankruptcy protection. 
Johnson & Johnson defends this strategy as a legitimate method to ensure plaintiffs' certainty of a resolution in the talc cases. However, with the company's valuation at over $400 billion, many have criticized the maneuver as a misuse of the bankruptcy system. (Reuters)
Brief From U.S. Trustee Says J&J Bankruptcy Should Be Dismissed
The United States Trustee, which oversees U.S. bankruptcy cases, is another recent critic of Johnson & Johnson's bankruptcy. In a brief filed on June 30, the U.S. Trustee writes that solvent companies can abuse bankruptcy to gain a "tactical litigation advantage." The brief states that the LTL Management company's bankruptcy was not a good faith bankruptcy that sought to protect its creditors in the face of debt pressure. 
Instead, the agency called the LTL bankruptcy a "weapon" against plaintiffs seeking compensation for their damages through talc lawsuits. The agency urges that the bankruptcy court's order to grant Chapter 11 protections to LTL should be reversed.
Plaintiffs Can Still Seek Compensation From J&J
Even though talc lawsuits have been paused pending bankruptcy court procedures, people can still seek compensation for their losses from J&J. Additionally, the federal bankruptcy court overseeing the J&J case, Judge Michael Kaplan, recently stated that some talc lawsuits could soon proceed. (Reuters)
If you were harmed by a Johnson & Johnson baby powder product, you could get a case review from an experienced mass tort lawyer to start exploring your legal options today. 
References: