What Causes Surgical Stapler Injury?
What Causes Surgical Stapler Injury?
News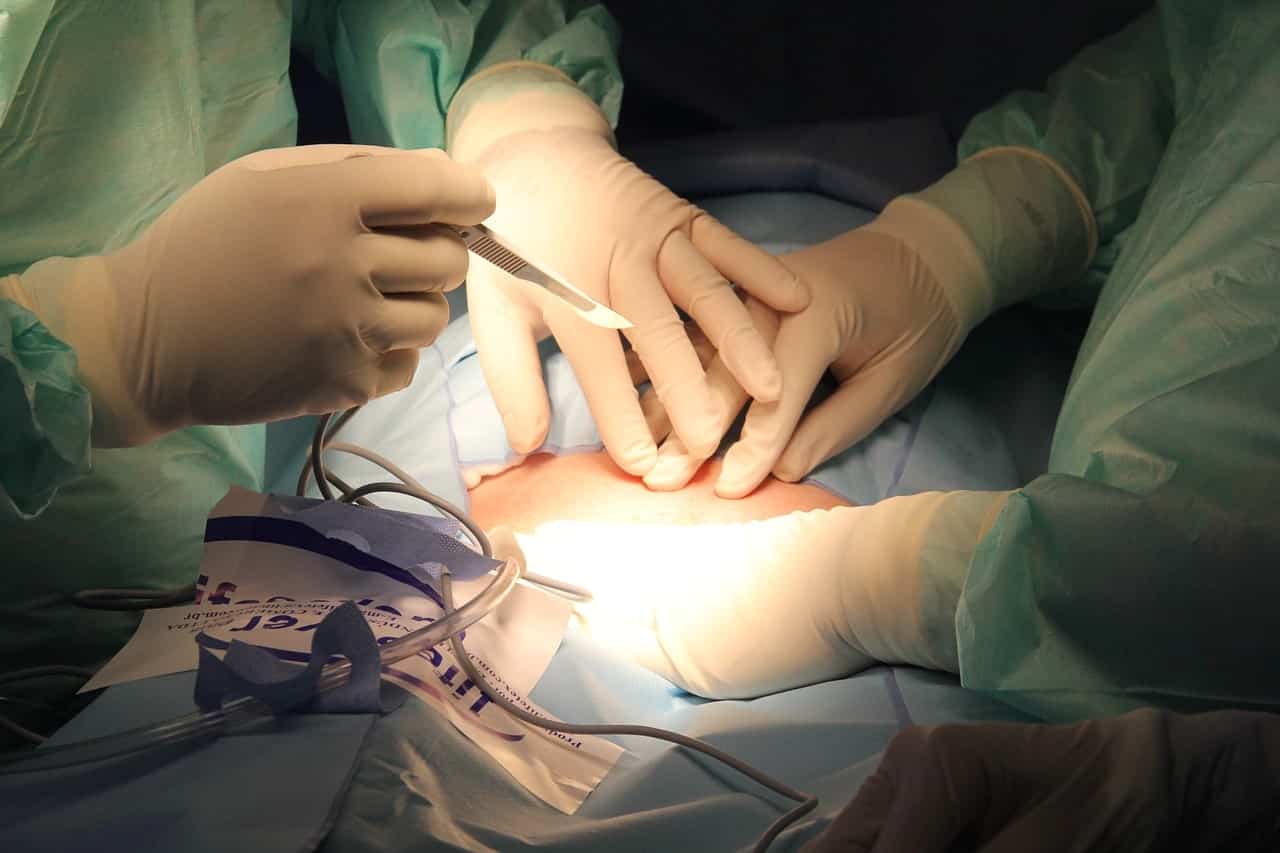 Surgical staplers are a practical way to close wounds and incisions during various surgical procedures. When surgical staplers do not function properly, you can suffer a longer recovery time, additional injury, and other complications. When the healthcare provider you trust uses these devices and your health suffers, you could have the basis for a lawsuit.
When you hire a law firm to pursue your financial recovery, you want an attorney who takes the time to understand what injuries surgical staplers cause, the specific injuries you suffered, and your options for seeking compensation. The right mass tort lawyer can help you understand the range of compensation you are entitled to seek, which can include income you lost due to your injuries and recovery, medical bills throughout your recovery, and ongoing pain and suffering.
Surgical Stapler Risks
When surgical staplers or the staples they fire are misused or defective, patients suffer the consequences. According to U.S. Food and Drug Administration (FDA) research, commonly reported errors and mistakes can include:
A gap or opening of the staple line
Staple defects or abnormalities
Device misfiring or failure to fire
Stapler application errors
Wrong-site stapler application
Use of inappropriately sized staples
These complications can lead to serious consequences, including prolonged suffering and recovery times. Complications involving surgical staples can even be fatal.
If someone you love was immediately or subsequently injured as the result of surgical staples and did not survive the resulting complication, your family could be entitled to compensation. An attorney can help you build a strong case file, consult with medical and surgical experts, and identify the right at-fault party to pursue.
Surgical Stapler Injuries
According to FDA statistics, more than 41,000 surgical stapler injuries have been reported, including at least 9,000 serious injuries resulting from 32,000 stapler or staple malfunctions.
When a surgical procedure you underwent to improve or restore your health is compromised by a wound-closing device used during your surgery, you are entitled to know:
How your recovery will be impacted
Whether your recovery will be extended
Your resulting long-term health prognosis
FDA officials have issued a final and definitive order regarding these devices and requested reclassification of their use due to potential and reported complications and injuries, including:
Excessive bleeding from which you might experience shock or require rapid transfusion and additional surgeries
Infections, including sepsis, which can quickly lead to organ and tissue damage and might also result in surgical or post-surgical fatalities
Torn and damaged tissues that can result in surgical site infections, prolonged healing and recovery, and additional surgical procedures
Damage to internal organs, which can require many of the same treatments as tissue damage
Recurrence of certain cancers when cancer cells are spread along the surgical site
Damages You Could Recover for Surgical Staple Injuries
If you or your loved one suffered a surgical staple injury, a legal team will review your case at no cost to you. An attorney can identify the potential recoverable compensation for your injuries and related expenses.
Unexpected post-surgical complications can lead to post-traumatic stress, anxiety, and depression. These consequences can entitle you to compensation for pain and suffering. Additional damages you could recover include:
Any medical care required to improve your health or correct staple and stapler errors
Current and future losses of income caused by your injuries and resulting recovery period
Loss of future earning capacity
Diminished quality of life
Wrongful death damages for the loss of a loved one caused by complications of surgical staples
Recoverable wrongful death damages can include funeral and burial expenses, loss of consortium, companionship, and familial contributions, and physical and emotional pain and suffering.
The lawyer you hire to represent you will handle the details of your case, including collecting evidence, proving the cause of your injuries, assigning a monetary value to your case, and negotiating with the at-fault party and their insurance company for the compensation you may be entitled to for medical negligence or a product defect.
Surgical Stapler Side Effects
In 2019, FDA administrators issued a letter to healthcare providers that included a list of noted surgical stapler side effects. Their letter also offered a list of recommended post-surgery care for stapled incisions. According to FDA research, the potentially harmful side effects that you might experience from the use of surgical staplers include:
Bleeding and sepsis
Development of fistulas
Internal organ damage
Tissue tearing and damage
Increases in recurring cancer
Surgery and post-surgical death
In some cases, the use of staples versus stitches to close surgical incisions might lead to increased levels of pain. Heightened pain can bring its own range of side effects, including the need for pain management and extended hospitalization, leading to higher health care costs.
Surgical Stapler Injuries May Require Further Surgeries
Patients who suffer from staple and stapler injuries and side effects might require corrective surgeries. This can lead to increased recovery times, which can have multiple impacts.
Examples of resulting side effects include:
An inability to return to work to support yourself
Increased medical and rehabilitation expenses
An inability to engage in previously enjoyed activities
Depression, anxiety, and other psychological trauma
Surgeons often choose staples because they provide a faster method of closing a wound or incision when compared to stitches. They can also be easier to remove than stitches and result in decreased time in surgery, meaning the patient requires less anesthesia.
If you underwent surgery and the surgeon chose to close your incisions with surgical staples, you could have the right to seek compensation for any resulting setbacks to your surgery or overall health. On your own, it can be difficult to build a compelling case for compensation. When a lawyer represents you, they will explain the details of your case, collect evidence on your behalf, and handle all case-related communication.
Who Manufacturers Surgical Staplers?
According to an article published in the American Journal of Surgery, the surgical stapler was invented in 1908. Many modifications, enhancements, and improvements have been made in the intervening years. Current manufacturers of surgical staplers include:
Aspen Surgical Products, Inc.
Cardica, INC
Cardinal Health
Centurion Medical Products Corporation
Covidien LLC
Covidien, LP
CryoLife, Inc.
Customed, INC
Cypress Medical Products LLC
Deroyal Surgical -Rose Hill
Ethicon Endo-Surgery INC
EXP Pharmaceutical Services Corp
In2bones USA, LLC
Incisive Surgical INC
International Surgical Supply, Inc.
Intuitive Surgical, INC
Justright Surgical, LLC
KCI USA, INC.
KCI USA, INC.
Medikmark, Incorporated
Medtronic
Neomend Inc
Paragon 28, INC
Power Medical Interventions, Inc
Spinal Elements, INC
Stryker GmbH
Surgical Instrument Service And Savings, Inc.
Synovis Surgical Innovation Div. Of
Synthes (USA) Products LLC
Teleflex Medical
TriMed INC
United States Surgical
Xiros PLC
This list may not include every maker of surgical staples and staplers. Instead, these manufacturers represent the recalling firms identified in FDA records.
Seeking Compensation From Surgical Stapler Manufacturers
If you or someone you love was injured by a surgical device made by one of these companies, a lawyer can help you seek compensation. To bolster your fight for monetary recovery, your legal team will:
Investigate and document your surgical staple/stapler injuries
Identify the maker of the medical device used in your surgery
Calculate the current and future financial damage related to your injuries
Compile and organize the documents to prove your case
The mass tort lawsuit lawyer who represents you will also explain how the device's manufacturer is identified and whether there is a mass tort already filed against the company. If so, your attorney will make sure you understand how you can join the mass tort—or multiple-plaintiff—case to join others in seeking financial recovery.
Ethicon Surgical Stapler Lawsuit
Surgical staplers were designed to decrease the length of surgeries and improve surgical outcomes. However, many of these devices have been part of government recalls for a variety of resulting health issues. For example, one FDA recall cited the reasons for recalling one Ethicon surgical stapler as:
Defective anvil component in the device's jaw
Misshapen or otherwise malformed staples
Questionable integrity of the staple line
These issues can cause patients to suffer from longer than anticipated surgeries, failure of staples to close fully, post-surgery leaks and bleeding, forced additional surgeries, and unexpected demise.
You Could Have a Case Against Ethicon
The Ethicon device used in your surgery may have malfunctioned in a different fashion and may have left you with many different negative outcomes. When you work with a lawyer to build your case, they will use your medical and surgical records to identify the maker of the device used in your surgery.
Doing so on your own can be complex, time-consuming, and exhausting. While you concentrate on recovering from a medical device error, your lawyer will concentrate on proving the injuries you sustained and fighting for compensation. With legal assistance and support, you can gain access to medical, surgical, and device experts who could substantiate your case.
Other Victims Are Filing Ethicon Lawsuits
Patients and the surviving family members of patients injured by Ethicon devices are joining together to seek compensation from the manufacturer. These lawsuits allege that Ethicon knew or should have known of the defects in their product and should have warned doctors, surgeons, and patients of their potential harm.
When a lawyer is on your side, they help prepare your lawsuit and assign a financial value to your injuries. They will also read and review your medical records, assess your income loss, and discuss the toll the device and its components took on your life.
How Much Can You Get From a Surgical Staples Lawsuit?
When you are injured or lose a family member due to a surgical stapler malfunction, you need time to recover from the physical and emotional impact. While you work on restoring your health or helping your family cope with an unexpected loss, the pressure of building a lawsuit can be overwhelming.
When a law firm represents you, your attorney will help you hold the manufacturers of the defective medical stapler accountable for your injuries. The recoverable damages you can request as part of a mass torts case include:
Medical bills to date and estimated future medical care costs, which can include corrective medical care and surgeries that restore your health as much as possible
Current and future lost wages and income that stem from your injuries when they prevent you from returning to work or extend your absence from work due to your recovery
Physical and emotional pain and suffering from the physical pain and mental trauma that stem from your injuries and your recovery process
Wrongful death damages for families who lose a loved one due to a surgical stapler error (These can include funeral costs and loss of consortium, companionship, and more.)
How Mass Tort Cases Work
In a mass tort case, you will fight for compensation alongside other injured parties but receive compensation commensurate with your specific injuries and expenses. To help build your case for compensation and fight for damages, the surgical staple lawyer who represents you will:
Review your potential to join a mass tort case
Explain how mass torts case settlements work
Explain the potential value of your case
By holding the surgical stapler manufacturer responsible for their device's malfunction, you can do more than recoup the damages you are entitled to. You also help protect future patients from potential harm while giving yourself and your family peace of mind.
Hiring a Surgical Stapler Lawyer
Have you or someone you love suffered from medical complications and setbacks because of a malfunctioning surgical stapler? If you did, you could have the basis of a personal injury, wrongful death, or mass tort case for compensation for the injuries caused by surgical staples. Fill out our contact form for help with your case, or call 1.844.448.6787 for a free consultation today.