What Is Medtronic's MiniMed Insulin Pump?
Medical Devices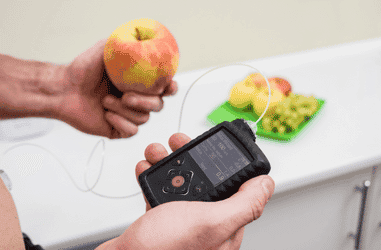 If you have Type 1 diabetes, you know how important it is to manage your glucose levels and get insulin medication to stay safe and healthy. Medtronics MiniMed insulin pump offers one way to automatically monitor and deliver insulin throughout the day as users need it. However, while these pumps could function as life-saving devices, defects related to the product's design have left some people exposed to serious and even fatal dangers.
An attorney can help you bring a lawsuit to recover compensation if you've been harmed by one of the recalled Medtronic MiniMed insulin pumps. Learn more about the recall and how you could bring a case.    
How Does Medtronic's MiniMed Insulin Pump Work?
Medtronic MiniMed refers to a product line of insulin delivery systems, including the recalled Model 600 series MiniMed pumps.  
People with Type 1 diabetes used Medtronic's MiniMed insulin pump to automatically deliver insulin medication and manage healthy glucose levels. Medtronic pump users can remotely deliver insulin using the meter included with a MiniMed pump system, and insulin is delivered through a catheter in small doses throughout the day. Device users can carry the pump at their hip, in a pocket, in their bra, or on an armband.  
Information from the manufacturer also notes that these devices are particularly useful in preventing dangerously low levels of glucose. 
Why Are MiniMed Insulin Pumps Being Recalled?
In November 2019, the U.S. Food & Drug Administration (FDA) issued a Class 1 recall for these devices. This is the most serious type of recall the FDA can issue. Only certain models of the MiniMed insulin pump were the subject of the recall, however. According to the FDA, these include:
Model 670G, which was on the market between May 2015 and December 2020
Model 630G, on the market between September 2016 and February 2020
These models were equipped with a retainer ring that was known to develop defects, affecting the devices' function. This retainer ring was designed to lock the insulin reservoir in place. However, these retainer rings could become loose or damaged, preventing the insulin reservoir from firmly locking in place. This could lead to insufficient delivery of insulin to the user, resulting in serious and life-threatening complications such as:
Hyperglycemia, or high blood sugar 
Hypoglycemia, or low blood sugar
Previous Recalls of Medtronic Insulin Devices
Medtronic previously issued another recall affecting its insulin-delivery devices. In 2017, the company recalled certain infusion sets that were sold along with Medtronic insulin pumps. These infusion sets were known to deliver too much insulin due to a defect in a component of these infusion sets, which can be blocked by liquid buildup. (FDA)
The manufacturer has since corrected the issue, and those who still have older infusion sets should avoid using this equipment. 
What Should I Do if My Insulin Pump Has Been Recalled?
If you have an affected device listed above, you may be eligible for a replacement pump. Additionally, you should inspect your MiniMed pump's retainer ring to determine whether you should immediately stop using the device. 
If the ring shows signs of damage, is loose, or doesn't fully lock the insulin reservoir into place, you should stop using the pump. Proceed with manual injections of insulin according to your doctor's instructions. Then, contact Medtronic to arrange for a replacement pump that features an improved retainer ring design. 
Your MiniMed pump's retainer ring may appear to be in good working order, however. In this case, you can continue using the device as long as it doesn't show signs of damage, looseness, or issues with locking. However, you should still contact Medtronic for a replacement device. For as long as you continue using the old device, be sure to regularly inspect the retainer ring for signs of defects.
Injuries and Complications of Insulin Pump Malfunction
People who used Medtronic's 600 series MiniMed pumps have reported serious symptoms and complications resulting from these defective devices, including:
Hunger, shakiness, dizziness, confusion, anxiety
Loss of consciousness
Seizure
Diabetic coma 
Death
One person is reported to have died due to complications that resulted from the product's defects.
Cases of Serious Harm from Defective MiniMed Pumps
Several lawsuits have already been filed against the manufacturer for injuries and damages related to a defective MiniMed pump. 
Two of these cases include:
Mara Schwartz, whose MiniMed 630G pump mistakenly delivered a large dose of insulin just before she went to bed. When her blood sugar dropped, she lost consciousness during the night and woke up in pain with bruises and cuts. She believed she had hypoglycemic seizures during the night, leading to her physical wounds. 
Wendy Stellato, whose use of a defective insulin infusion kit led her to receive an excessive dose of insulin. She attempted to drive home after the malfunction. However, in her disorientation, she took the wrong exit when heading home, became stuck at the end of a dirt road, and attempted to walk away from the vehicle. When her body was found, the police report indicated that she likely fell backward onto the road after losing consciousness. Her husband, Michael Stellato, filed a wrongful death lawsuit in 2019.  
Do I Qualify for a Medtronic MiniMed Insulin Pump Lawsuit?
The most recent manufacturer recall of defective 600 series pumps has affected more than 322,000 devices. You may qualify to bring a Medtronic MiniMed insulin pump lawsuit if:
You used one of the recalled products (a 670G or 630G Model on the market during the specified periods listed above).
You suffered injuries and damages as a direct result of the product's defects.
A mass tort lawsuit lawyer can tell you more about whether you could qualify for a product liability lawsuit against Medtronic. They can also help you build supporting evidence for your case. 
What Compensation Could I Get from a Lawsuit?
The goal of these lawsuits is to help injured plaintiffs seek compensation for their injuries and losses associated with the defective products. If you work with a lawyer, they can help you identify all forms of compensation you could seek. Your losses may be financial or non-financial in nature. 
Recovering Financial Losses
Because defective Medtronic MiniMed insulin pumps can lead users to experience serious health consequences, you could be facing:
Medical bills: Victims with hypoglycemic or hyperglycemic symptoms could require urgent care, including ambulance rides, emergency room care, or intravenous insulin in a hospital setting. You may also require care for complications related to diabetic coma or seizures. If you needed diagnostic testing, surgeries, hospitalization, physical therapy, or other care, you could get compensation.   
Professional challenges: As a result of your health challenges, you may need to take time off of work. You could recover your missed paychecks, lost tips or bonuses, or compensation for reduced earnings if your future earnings are impacted by your injury.
Out-of-pocket costs: If you had to purchase medications, medical equipment, or other injury-related items out-of-pocket, you could seek compensation. 
Recovering Non-Financial Losses
Your non-financial losses include any emotional or psychological consequences of your injury. You could recover compensation if you're facing these challenges as a result of your injury-related health complications: 
Pain and suffering
Mental anguish
Reduced enjoyment of life
And more
Wrongful Death Damages
If you lost a loved one to their injuries, you could bring a lawsuit to seek justice and compensation. After all, the sudden loss of your loved one can leave you not only grieving but facing major financial challenges as well. 
You could recover compensation for:
Funeral and burial costs
Medical bills necessary before your loved one's death
Loss of income to your family
Loss of companionship
Pain and suffering
Certain family members can sue for wrongful death, such as spouses and children. An attorney can explain your eligibility and how to bring a case forward.
How Can a Lawyer Help Me with My MiniMed Insulin Pump Case? 
Navigating a lawsuit against a major corporation such as Medtronic can be complex and intimidating. An attorney with experience bringing product liability lawsuits can help you through all aspects of your case. They can: 
Build Evidence in Support of Your Case
It's essential to have strong evidence backing up your claims to bring a successful lawsuit against Medtronic. You will need to show that a defective medical device was the direct cause of your health condition and injury, as opposed to some other cause. Demonstrating this causal link can be challenging to do. 
However, an injury and mass tort lawyer with experience in this area will understand how to build this type of evidence. To do so, they may use:
Your medical records
Lab test results
Statements from your doctor
Expert testimony, such as from an endocrinologist 
Statements from an accident or police report, if applicable
To demonstrate any damages that you're claiming in the lawsuit, they may also use evidence such as pay stubs, employment records, receipts, statements from an employer, and more.
Handle Litigation and Negotiations
Next, a lawyer will handle the lawsuit process for you. They can:
File your lawsuit
Communicate with the liable party for you
Handle all court-related paperwork
Cross-examine witnesses
Represent your case at jury trial
Handle the negotiations process to secure a settlement
A lawsuit can be a lengthy process, but an attorney can prepare you for everything you should expect. Before and during litigation, your lawyer's job will be to seek the best possible compensation available in your case. They should also keep you updated on any news or settlement offers from the defendant. 
Handle Challenges to Your Case
Dealing with a major company as a defendant can come with many challenges. After all, a corporation often has vast legal resources and is often highly motivated to limit the potential payout victims receive. However, you could still be able to recover fair compensation—but you may want to have an attorney's help with these challenges. 
A personal injury lawyer will know how to help you if you face common roadblocks. They can deal with the defendant's claims that:
Your injury was not caused by the device but by our pre-existing health condition. 
You made your injury worse by neglecting appropriate medical care. 
Your injuries aren't as serious as you claim. 
Your damages aren't as extensive as they are.
Frequently Asked Questions in Product Liability Lawsuit Cases
You likely have many questions if you're considering bringing a Medtronic MiniMed insulin pump lawsuit, such as:
How Much Does It Cost to Hire a Lawyer?
Often, injury lawyers work based on contingency fees. This means that you wouldn't have to pay to finance your case out of pocket. The lawyer would finance the costs of the lawsuit for you until you see results. Then, they would receive their lawyer's fees as a percentage-based portion of your final settlement or award.
How Much Compensation Will I Get?
This depends entirely on the unique circumstances you're facing after the injury. These factors tend to influence a plaintiff's potential recovery amount:
How severely you were harmed by a defective Medtronic MiniMed insulin pump
The cost of your medical bills after the injury
How seriously the injury affected your daily life, including your career
The strength of the evidence in your case
Whether Medtronic is deemed to be excessively negligent (i.e., whether punitive damages are awarded)
After a lawyer investigates your case's evidence, they can explain what kind of goal settlement or award amount you could seek. 
Is There a Deadline to Bring a Lawsuit?
Yes, there is generally a deadline to file a product liability lawsuit. However, these deadlines—also called the statute of limitations—vary based on state law. Depending on where you live, these deadlines could be as short as two years or as long as six years. Again, it can be beneficial to consult a lawyer in your state to be sure of the relevant statute of limitations for your case. 
Get a Case Review from a Lawyer's Team to Find Out More
You may be able to file a lawsuit and seek compensation after an injury related to a Medtronic MiniMed insulin pump. To learn more and determine if you're eligible to file suit, get a case review from a lawyer's team. Fill out our online contact form to get connected to an insulin pump lawsuit lawyer in our network.