What Is the Lawsuit Against Elmiron?
News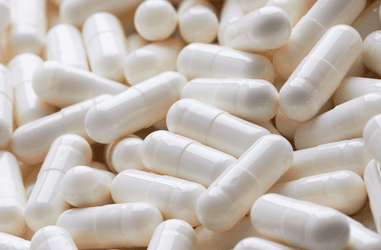 Do you use Elmiron to treat bladder issues? Have you experienced severe vision problems after using the drug? A lawyer from our network can help you or a loved one seek financial compensation. To learn more about open lawsuits against Elmiron, continue reading below.
About Elmiron
Elmiron – or its generic name, pentosan polysulfate sodium (PPS) – is a prescription drug used to treat the pain and discomfort associated with bladder disorders. The drug works by forming a protective layer on the inside of the bladder wall, preventing pain caused by irritation from substances like urine.
Elmiron was first released for use in 1996 and became the preferred method for treating interstitial cystitis, a chronic condition that causes bladder pressure and pain, frequent urination, and pelvic pain. By 2018, doctors at the Emory Eye Center at Emory University in Atlanta discovered that many patients who were long-term users of Elmiron developed an eye disease called pigmentary maculopathy. 
Their findings were published in the Journal of Ophthalmology, and the first Elmiron lawsuits were filed in early 2020. Hundreds of lawsuits have been filed since, including a multidistrict litigation (MDL) lawsuit.
Elmiron Lawsuits for Permanent Retinal Injury
For example, in 2020, Connecticut resident Kimberly Pelczar filed a lawsuit against several drug manufacturing companies – including Janssen Pharmaceuticals (the main manufacturer of Elmiron), Johnson & Johnson, and Teva Pharmaceuticals – for their misuse of Elmiron. Ms. Pelczar also filed an official complaint in the U.S. District Court of Connecticut, claiming that long-term use of the medication caused retinal damage that led to her vision loss.
Though this is a well-known case, Ms. Pelczar was not the first nor the only person to file a lawsuit against Elmiron manufacturers. 
The First Lawsuit Against Elmiron
In 2018, Valerie Hull took part in a case study at the Emory Eye Center for her eye issues. She complained of loss of night vision, changes in her eye's color pigmentation, and degrading vision problems. 
Ms. Hull was the first to be identified with Elmiron-related eyes issues and was referred to as "Patient Zero" in the Emory research. She was also the first to file a lawsuit against the drug's manufacturers, where she specifically claimed they failed to warn patients about drug-induced eye disease.
Other Elmiron Lawsuits in Progress Today 
Elmiron lawsuits typically involve patients who took the medication and became partially blind or developed maculopathy or other severe vision problems. Many lawsuits also allege that the drug's manufacturers failed to warn healthcare providers or their patients about the dangerous side effects caused by Elmiron. 
These lawsuits – including the MDL lawsuit – seek to hold the manufacturers responsible for causing vision damage and loss in Elmiron users and pursue compensation for past and future medical treatment, pain and suffering, lost wages, and more.
To date, lawsuits have been filed against Janssen Pharmaceuticals and several Janssen-affiliated manufacturers, including:
Teva Pharmaceuticals
Bayer AG
Alza Pharmaceuticals
Centocor Biotech 
Ortho-McNeil Pharmaceutical
IVAX LLC
Johnson & Johnson
What Is Elmiron Maculopathy?
The drug Elmiron has been linked to ocular maculopathy or eye disease that causes vision impairment and retinal damage. According to the American Academy of Ophthalmology, chronic exposure to Elmiron can cause:
Blurry vision
Vision loss
Poor adaptation from light to dark
Difficulty reading
Seeing dark spots
Vision irregularities
"Halo" vision
Unilateral or bilateral blindness
Metamorphopsia (distortion of linear objects)
Scotoma (development of blind spots)
Maculopathy Caused by Pentosan Polysulfate Sodium (PPS)
Elmiron or PPS-related vision damage is caused by the drug's unwanted side effect that speeds up or triggers macular degeneration in the eye. According to Retinal Cases and Brief Reports, most patients develop vision damage years after they stop taking Elmiron.
Emory Eye Center also confirms that patients who took Elmiron for years developed maculopathy. There was nothing in their medical histories or evidence in diagnostic testing to indicate there were any other causes for their vision issues – all they had in common was chronic use of Elmiron.
Maculopathy normally develops in people aged 50 or older and develops slowly over time. However, in the case of patients who took Elmiron, the onset of maculopathy was rapid and there were no other signs that their eyesight deteriorated naturally.
Elmiron Injuries and Side Effects
People who take Elmiron for long periods of time are at risk of developing eye disease and permanent vision loss. In severe cases, Elmiron can cause irreversible eye damage. 
According to the FDA, Elmiron can also cause other side effects. These include:
Hair loss
Diarrhea
Nausea
Bloody stool
Rashes
Headaches
Upset stomach
Abnormal liver function
Dizziness
Unexplained bruising
How Liability Law Applies to Elmiron Cases
Liability, which can be applied to both civil and criminal law, determines who is responsible for an action or omission. Failure to meet a certain level of responsibility can make a person, company, or another party liable for any consequences that occurred due to their neglect of duty. 
In the case of Elmiron, the lawsuits filed claim the drug's manufacturers are responsible for the consequential eye damage their users endured. As manufacturers, they should have been aware of the dangerous side effects and taken action to prevent injuries. For example, Janssen Pharmaceuticals could have provided a warning to consumers and manufactured a new drug with a new formula that minimized damage.
Given the obvious link between Elmiron and vision loss, the question is whether Janssen Pharmaceuticals knew about the possibility of vision loss. If they were aware and marketed the drug anyway without taking reasonable precautions, they should be held liable.
Filing an Elmiron Lawsuit for Eye Damage
If you suffered severe vision loss or eye damage after taking Elmiron, you may be eligible to file an Elmiron lawsuit or join the MDL suit. If you believe your eyesight was damaged or lost due to taking the drug, consult an Elmiron lawsuit attorney in our network to learn more about your legal options. 
To get started, your attorney will gather all your medical records, including documents and evaluations from your primary care physician and eye specialists. They will also gather your pharmacy records to prove you took Elmiron. These records can help establish when and how long you took the medication to connect it to your vision loss.
When Can You File an Elmiron Lawsuit?
The statute of limitations for filing a personal injury lawsuit varies from state to state. To qualify for an Elmiron lawsuit, you must file a claim within 1-4 years, depending on where you live. 
As of March 17, 2022, the judge in the Elmiron MDL suit issued Case Management Orders that will devise rules for the litigation going forward. Fact discovery from bellwether cases (test trials for a large pool of lawsuits filed against the same party or parties) will conclude, and the bellwether trial cases will be selected the following month. As of now, there is no settlement because proceedings are still underway. You can still become part of the MDL suit or a class-action suit if you qualify. 
How Do Elmiron Eye Damage Lawsuits Work?
As stated above, Elmiron lawsuits can be handled in different ways: a personal injury lawsuit, a class-action lawsuit, or a MDL lawsuit. 
Most Elmiron cases have been consolidated into a MDL suit in the federal court system. When this occurs, details about the plaintiffs are gathered and a few chosen test cases are selected for trial and used to negotiate a settlement for the remaining cases in the same group. 
MDL vs. Class-action Lawsuits
Multidistrict litigation can be more flexible for individuals than class-action lawsuits in some cases. Class-action lawsuits require all parties to have identical injuries or injuries due to the same cause and are represented by a single law firm. All cases in a MDL lawsuit must be similar, but they do not have to be identical. Single parties that file an individual lawsuit can later be included in the MDL suit, as well as other parties or groups of people filing separately. 
While individual lawsuits are a part of the MDL suit, they remain their own lawsuits separately. This means the case stands on its own as well as in the MDL suit – therefore, if an individual disagrees with the terms of a MDL settlement, they are free to pursue their own lawsuit in court. If the court rules in favor of a class-action suit, the settlements are usually the same for all parties and individuals cannot take their case to court again.
The Goals of a MDL Lawsuit
MDL lawsuits were created to coordinate complex federal litigation filed in multiple districts to preserve money and time. For example, MDL suits can speed up the time it takes to get through a pre-trial motion because there is more evidence and multiple accounts to aid the ruling. MDL suits also allow the plaintiffs to pool their resources together rather than find their own resources and funding for individual cases. 
Judges overseeing MDL suits will try to get an agreeable resolution for both the plaintiffs and defendants. Usually, this means a global settlement. Global settlements have tiers that are paid out according to the severity of each plaintiff's injuries – the more a plaintiff suffered according to the tier's definitions, the more compensation they will likely get.
How Do MDL Lawsuits Work?
MDL lawsuits usually have a large number of plaintiffs that are filing against a single company for the same complaint. These cases typically concern unsafe prescription drugs, hiring discriminations, or injuries that affect multiple people. 
In events like these, it is usually easy to see that a large number of people have been affected by a single cause or product. The FDA may issue a public notice, especially in the case of a drug with an unknown risk or serious side effect. 
A MDL lawsuit is created when the Judicial Panel on Multidistrict Litigation (JPML) decides there is enough founded evidence to launch the suit. This panel also determines if civil actions pending in two different judicial districts are transferred to a single federal court for pre-trial proceedings. A judge is designated to manage litigation during the pre-trial and discovery processes. 
What Is Discovery?
Discovery is the investigation process during a lawsuit where evidence is recovered and submitted for consideration during trial. The discovery process follows a set of court rules that involves questioning both parties, asking for documentation, and asking them to submit responses. 
How to Qualify for an Elmiron Lawsuit
The criteria to qualify for an Elmiron lawsuit vary depending on which lawsuit you belong to. However, the criteria are usually based primarily on whether eye disease can be linked to taking the drug, including the presence of interstitial cystitis and pigmentary maculopathy. 
Victims will likely have the same basic qualifications:
Vision changes, such as macular degeneration or vision impairment
Use of Elmiron for at least two years
Symptoms or side effects that begin within one year of stopping the drug
There are exceptions to these criteria, as well as other claims you can file and pursue in addition to an Elmiron lawsuit.
Choose an Elmiron Lawyer for a Free Case Evaluation
If you or someone you love took the drug Elmiron and has been diagnosed with maculopathy, you may be entitled to file a lawsuit or join the MDL suit. Janssen Pharmaceuticals and other manufacturers of Elmiron should be held accountable for the pain and suffering of their customers. After all, our health is one of our most valuable assets.
An Elmiron lawyer from our network is ready to help you understand your legal rights and fight on your behalf. We can:
Thoroughly review the details of your case
Ensure that you understand federal and state laws
Investigate every facet of your case
Gather evidence to prove that taking Elmiron caused your vision problems
File a claim for compensation on your behalf
Negotiate and potentially settle your case out of court
Take your case to trial if necessary
Connect With an Attorney in Our Network Today
Our network of Elmiron lawsuit lawyers can help build your Elmiron case and fight for the compensation you deserve. To connect with a lawyer from our network, visit us online or call 1-844-44TORTS (1-844-448-6787) for a free case review.