What Law Firm Is Handling the 3M Earplug Lawsuit?
Product Liability Injuries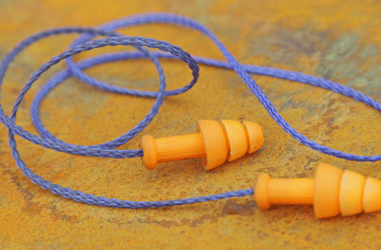 Various law firms throughout the United States are handling 3M earplug lawsuits, so there is a wide range of options for you to review before picking a personal injury attorney. If you are unsure about how to hire a lawyer or what you should know about before starting your 3M earplug claim or lawsuit, our team can provide some answers to get you familiar with the litigation process. 
We are connected with a legal network of personal injury attorneys who are ready to serve new clients throughout the United States. We offer free case reviews to understand how you were injured by a defective 3M earplug (e.g., you suffered hearing loss), where you reside, and other important factors about your case. After your consultation, we can direct you to a lawyer in your area from our network.
How to Choose the Right Lawyer
Choosing a personal injury lawyer can feel intimidating if you have never navigated litigation and are unsure about what kind of legal guidance you should receive. When researching attorneys and speaking with law firms, consider the following before choosing your personal injury attorney:
Do They Have Experience Handling Injury Cases Involving 3M Earplugs?
Personal injury law is a wide area of practice. While many law firms practice in "personal injury," not all personal injury lawyers handle the same types of cases. Because the 3M earplug lawsuit involves defective earplugs, this type of case would fall under "product liability," or defective product cases. This is a sub-area of personal injury law that is not handled by every law firm.
In your initial consultation with a law firm, you should ask questions like:
Do your attorneys handle product liability cases?
Has your firm handled product liability cases involving 3M earplugs?
Does your firm have knowledge or experience with working with veterans and disability claims?
These questions will ensure whether the law firm has the basic background that would suit your case. After all, you don't want a law firm that generally handles car accident claims to improvise your case if it's not within their standard practice.
Have They Done Research on Settled 3M Earplug Cases?
In April 2019, the Judicial Panel on Multidistrict Litigation moved MDL No. 2885, 3M Combat Arms Earplug Products Liability Litigation, forward for pretrial proceedings. Nearly 300,000 military veterans have filed lawsuits against the product manufacturer to pursue compensation over audio-sensory injuries, such as tinnitus and hearing loss. 
Should you decide to work with a personal injury lawyer, they should be aware of other cases against 3M, including cases where plaintiffs were able to successfully win compensation from the liable manufacturer. Major updates have occurred in 2022, so be sure to gauge how informed your attorney is on the type of case you're bringing forward.
Are They Prepared to Investigate Your Case and Provide Updates?
If you recently found out about the 3M earplug lawsuit, chances are you might not know what kind of evidence you need to provide to support your case. In many situations, plaintiffs in product liability cases don't know what is considered evidence, let alone what information might be useful for their lawyer. 
Your personal injury lawyer should be prepared to investigate your case to request and retrieve evidence, such as:
Your medical records, including medical records kept by the military branch you served
Your DD Form 214 and any other discharge papers and separation documents you have
The 3M earplugs if you have them
Video footage of combat events that would affect your hearing and establish when the earplugs may have failed to function properly
Results from current and previous hearing exams that show a decline
Witness testimony, such as from peer veterans who also experience the same hearing problems due to serving the same years beside you
Expert witness testimony, such as from an audiologist who can speak on how the defective earplugs might have contributed to your injury diagnosis
During the discovery phase, your lawyer's legal team should update you regularly about how your case is progressing, including whether you have sufficient evidence to file for compensation.
Will They Be Available for Questions and Communicating With Other Parties?
Communication standards vary by individual. However, what should be considered is how the law firm will make themselves available to you if you ever have questions or concerns about your case. Many law firms are available by phone and email, but some offices also offer an interactive website and social media message services as well. 
Your personal injury lawyer should also be present on your behalf, whether it's in out-of-court negotiation meetings with the defendant to discuss a settlement or over the phone with the defendant's legal team or insurer. As your legal representative, they can handle all communications, allowing you to protect your case and direct any inquiring parties to them.
Do They Work on a Contingency-Fee Basis?
Many personal injury law firms work for a contingency fee. This type of fee agreement allows prospective clients to retain lawyers and get the services necessary for building a case without having to pay money upfront. Law firms essentially agree to postpone their attorney's fees, provided that they receive a percentage of the compensation award should they win their client's case. 
With a contingency fee agreement:
You do not have to pay any attorney's fees unless your lawyer wins your case, and only until after they win your case.
Your lawyer will be upfront about the percentage they will take out of your compensation award as well as any other fees.
Because your lawyer agrees to charge a percentage, you do not have to pay hourly rates to receive counsel or other services.
This agreement can benefit those who do not necessarily have the financial means to afford a lawyer, especially since payment will come out of the award and not the client's initial finances.
How to Qualify for a 3M Lawsuit?
In order to qualify for a 3M lawsuit, you must have:
Served in the United States military at any point between the years of 2003 and 2015, as this is when the defective earplugs were distributed to soldiers
Worn the 3M earplugs during your years of military service
Worn the 3M earplugs while being exposed to a loud sound, such as a bomb explosion or gunfire, during your years of military service
Been diagnosed with hearing loss or tinnitus after your years of service or after a combat/training event that could have affected your hearing while you were actively serving
With these criteria, you will be able to show the correlation between your injury and its cause (i.e., the 3M earplugs). Essentially, you must prove that because you wore the 3M earplugs during your military service and were vulnerable during explosive attacks or other loud noises, you developed hearing problems because the earplugs failed to protect your ears. This is the fundamental argument needed to prove how 3M's negligence contributed to your injury and subsequent damages. 
How Do I File a Claim Against 3M Earplugs?
If you decide to work with a personal injury lawyer in your state, they can file your claim or lawsuit on your behalf. One thing to keep in mind as you begin your litigation journey is your state's statute of limitations, which sets a legal deadline for how long you have to file your product liability lawsuit. 
Each state has a different statute of limitations, with some states mandating as short as a one-year deadline after discovering an injury. You should consult your lawyer to confirm how long you have to file your case, then begin taking steps to prepare your case for litigation. The sooner you file, the more opportunity you may have to pursue compensation.
The Importance of a Lawyer in Your Vet Disability Claim
Perhaps one of the main reasons you might want to consider getting an injury lawyer to help you with your case is that they may also be able to help you file for disability as a veteran. Many veterans get denied disability benefits each year due to technical errors, insufficient evidence, or other administrative errors. 
A lawyer can help you file for disability by:
Helping you gather evidence to support your claim, such as medical records, hearing test results, and military forms
Appearing in hearings to petition for disability benefits on your behalf
Reviewing and filling out disability claim applications on your behalf
Filing for an appeal should your claim get denied
Your lawyer may also use your disability claim as additional evidence for your case against 3M to establish that you suffered an injury while serving in the military and using 3M products. 
Best Lawyers for 3M Earplug Lawsuit
In January 2022, two army veterans, Ronald Sloan and William Wayman, were awarded $110 million in a settlement with 3M, according to The New York Times. In March 2022, 3M was ordered to pay out $50 million to another army veteran, Luke Vilsmeyer, making it the seventh trial loss the manufacturer faced, according to FOX Business. 
As more cases settled in 2022, 3M filed an appeal after six cases won over $160 million in damages from the manufacturer, as reported by Reuters. Still, while these recent verdicts look promising, the question on what defines the "best" lawyer for your 3M earplug lawsuit ultimately relies on your relationship with them. 
You Should Be Able to Trust Your Lawyer to Handle Your Case
As your legal representative, your lawyer adheres to their duty to represent your interests and present a case argument on your behalf. This means they must be transparent in their legal counsel and maintain good ethics when serving your case. 
At no point should you feel like your lawyer is not respecting your wishes or suspect that they are acting without your consent. You should be able to confide concerns about your injury, past history, and even future concerns so that they may be reflected in your case when pursuing compensation.
Your Lawyer Should Be Prepared for Potential Defenses from 3M
As more cases settle, your lawyer will have more opportunity to review previous cases that are similar to yours that might give insight on how to handle your case. For example, one of 3M's defenses against plaintiffs is that the United States government purchased the manufacturer's products out of federal interests, so personal injury claims should be filed against the U.S. government.
However, Boyle v. United Technologies Corp. established new tests that can determine where liability falls regarding "federal policy or interests and state law." With this new test, personal injury lawyers can argue that while, yes, the U.S. government purchased defective products, they also:
Bought products under the presumption that the manufacturer adhered to precise specifications
Used products under the presumption that the products met precise specifications
Were not informed by the manufacturer about any defects or failings in their products that went against the precise specifications
Your lawyer may also review other counterarguments to consider when preparing for your case.
A Law Firm Is Prepared to Help. Call Today!
If you or a loved one who served in the military developed hearing loss or tinnitus due to using defective 3M earplugs, you may qualify to pursue compensation through a personal injury lawsuit. Our team can direct you to an injury attorney in your state, who can then organize your claim or lawsuit against the appropriate liable party or parties. It is not too late to file your case. 
Call our team at 1-844-448-6787 today to get a free consultation or fill out our contact form online. We can answer common questions about working with a 3M Earplug injury attorney before referring you to someone in our legal network. Start building your case today.