Where Are the Paragard Lawsuits Being Filed?
Medical Devices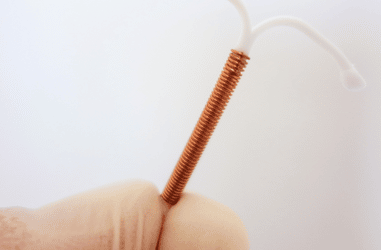 Paragard multidistrict litigation (MDL) is currently underway in the Northern District of Georgia. If you suffered preventable injuries or required additional surgery to remove a Paragard intrauterine device (IUD), you may be able to file a lawsuit in your jurisdiction. Then you can join Re: Paragard IUD Products Liability Litigation, also known as MDL-2974.
You can get a free consultation with a lawyer who is familiar with the Paragard lawsuits today. The attorneys in our network can help you understand your legal rights, how MDL cases work, and what to expect if you sue an IUD manufacturer. Contact us online now to learn more.
Am I Eligible to File a Paragard IUD Injury Claim?
You may be able to join more than 1,000 others who have already filed Paragard IUD injury lawsuits. The best way to confirm if you are eligible is to discuss your case and options with a Paragard IUD lawsuit attorney who is currently reviewing Paragard cases. 
Generally, those who are eligible: 
Had a Paragard T 380A IUD
Experienced a break in the IUD before or during removal
Required additional treatment, care, or observation as a result
May or may not have lasting effects such as infertility, bleeding, or other issues
Each individual usually files their lawsuit in the applicable jurisdiction. However, the MDL designation means that a U.S. District Court will hear the pretrial motions, oversee discovery, and host the initial bellwether trials. 
There Are More Than 1,200 Actions Pending in MDL-2974
In late 2020, the Judicial Panel on Multidistrict Litigation (JPML) ruled that these cases would go to the U.S. District Court for the Northern District of Georgia for "coordinated or consolidated pretrial proceedings" under the federal laws that allow for multidistrict litigation. According to a report from the JPML on July 15, 2022, there are already 1,246 actions pending in MDL-2974.
These lawsuits accuse Paragard IUD manufacturers of defective design, defective manufacturing, failure to warn, and other negligent acts. 
What Is the Paragard Lawsuit About?
Paragard is a hormone-free IUD made of copper and plastic. First approved by the U.S. Food and Drug Administration (FDA) in 1984, the device has been available for birth control use for almost 40 years. Still, there are concerns. Most of the complications related to Paragard occur during removal. 
Because of its unusual T-shape, the arms of the small device can fracture during removal or while implanted in the uterus. Paragard removal, as recommended by the manufacturer, is generally non-surgical. However, many women must undergo additional procedures, surgery, or even a hysterectomy if one or both device arms break. 
After fracturing, pieces of the Paragard device can cause significant health concerns, threatening fertility and the victim's life. Complications could include: 
Migration
Embedding
Perforating the uterus
Infection
Accusations Against Paragard Manufacturers
The pending Paragard MDL focuses on the injuries caused when the device fractures, the required treatment, and the extra expense, financial losses, and pain and suffering of users. MDL-2974 accuses the manufacturers of Paragard of: 
Defective design
Manufacturing defects
Failure to warn
Negligence
Proving any one of these accusations could allow claimants to recover compensation through a settlement or jury trial. As part of the MDL, several cases will go to trial in the U.S. District Court for the Northern District of Georgia – these are the "bellwether" trials. Each MDL hears one or more bellwether trials so all parties involved can see how juries may react to the available evidence and the argument presented.
Frequently, the outcome of bellwether trials triggers a global settlement, tiered or individual settlements, or other resolution in MDL cases. 
Who Manufactures the Paragard IUD?
From 1984 until 2017, Teva Pharmaceuticals manufactured Paragard T 380A. In 2017, Teva Pharmaceuticals sold all rights to their Paragard brand to CooperSurgical for more than $1.1 billion. 
The defendants in the Paragard IUD lawsuits and MDL-2974 are Teva Pharmaceuticals and CooperSurgical. The plaintiffs accuse both companies of negligence and causing them to require unnecessary surgery, in addition to other physical, psychological, and financial harm.
If the claimants present a strong case, these companies may share the obligation to cover the cost of settlements or court awards for more than one thousand plaintiffs.  
What Does MDL-2974 Accuse These Manufacturers of Doing?
There are four claims against Teva Pharmaceuticals and CooperSurgical in the current Paragard MDL. They include: 
Paragard T 380A Has a Defective Design
MDL-2974 alleges that the Paragard copper and plastic IUD in question has a defective design. The IUD has a T-shape with flexible arms that extend 90 degrees from the top of the device. This design makes the device more difficult to remove without breaking than other IUDs with stiffer arms or a Y-shape. The unusual design may put too much pressure on the arms, leading to a significant risk of fracture.
A Manufacturing Defect Causes Additional Concerns With Paragard T 380A
There are also questions in the lawsuits about the materials used in Paragard IUDs, primarily the strength of the plastic. Plaintiffs suspect the plastic used is weak and more likely to break because it is thin and flexible. 
The Company Failed to Warn Users of the High Risk of Fracture
The plaintiffs claim that Paragard manufacturers did not adequately warn them about the possibility of breakage and how difficult removal might be. They downplayed how frequently the IUDs break before and during removal and the seriousness of the necessary procedures to remove any remaining or embedded parts.
Pharmaceutical companies and medical device manufacturers must give doctors, care providers, and patients clear and adequate warnings about possible side effects and complications and treatment of those complications. Doctors must have the correct information so they can provide patients with the necessary data to make informed choices. 
The plaintiffs in MDL-2974 accuse the device manufacturers of improper labeling and failure to warn. Not only did the companies fail to offer the necessary information to healthcare providers, but they also did not warn users of the potential for breakage, related injuries, and the need for additional procedures. As of July 2022, the companies continue to tell doctors and consumers that the IUD usually allows for non-surgical removal.
The Manufacturers Are Guilty of Negligence
Most personal injury allegations center on negligence. Negligence occurs when: 
The party owes the victim a duty of care
They breach this duty of care
Their breach causes injuries
The victim suffers physical, psychological, and financial damages 
Manufacturers like Teva Pharmaceuticals and CooperSurgical have an obligation to protect those who use their products from unnecessary harm. Marketing a defective or dangerous product could breach this duty if the product causes injuries and damages.
Will I Need to Sue My Doctor to Recover Damages? 
You will most likely not sue your doctor when pursuing damages for a broken Paragard IUD. However, in some cases, there may be additional circumstances that call for suing the doctor or another party as well. 
In general, the Paragard actions are not medical malpractice lawsuits. Most doctors followed the advised protocols for placing and removing these devices, and they remain on the market as of July 2022. According to Mayo Clinic, Paragard is the only copper IUD currently available in the United States. 
The manufacturer's information for doctors explains how to remove the device in a short video that is less than two minutes long. The video describes the removal as a quick and simple procedure. However, it does warn that more invasive techniques, including surgery, may be necessary. Most doctors likely followed the standard technique for removing the IUD, which is the same procedure used for many other devices.  
Who Can Join the Paragard Lawsuit?
You may be able to join MDL-2974 if you meet the criteria to file a lawsuit against the Paragard IUD manufacturers. For example: 
You had a ​​Paragard T 380A or a related Paragard product
The IUD fractured before or during removal
You required additional treatment, procedures, or surgery to remove all parts of the IUD, or your doctor could not remove all parts of the IUD from your body
You can learn more about the qualifications and how to join this mass tort by discussing your case with an attorney. During your case evaluation, an experienced product liability lawyer can review your relevant medical history and talk with you about the next steps in the process. 
Help Hold the Manufacturers Legally Liable
Even if your injuries were not severe, you may be able to help others hold these companies legally liable. Many plaintiffs also hope to trigger a recall of the affected Paragard products. As of July 2022, these plastic and copper T-shaped IUDs are still on the market and in use. They also currently have FDA approval.
Many doctors implant and remove the devices regularly. However, the Open Journal of Clinical and Medical Case Reports urges all doctors to pay attention to the dangers: "The possibility of its breakage should be recognized by clinicians."
How Do I Join the Paragard Lawsuit?
Multidistrict litigation against Paragard manufacturers is underway as of July 2022. However, you may still be able to join those fighting for justice. Your first step is to reach out and connect with an attorney who represents clients in cases like these and can evaluate your legal options.
An attorney from our network may be able to prepare and file a lawsuit, enabling you to join others in MDL-2974. The JPML assigned this MDL to the Honorable Judge Leigh Martin May, a female judge familiar with defective medical device cases. Judge Martin May will oversee:
Pretrial motions
Discovery
The selection of bellwether trials
Jury selection for bellwether trials
The hearing of bellwether cases
Any settlement offers
Why Multidistrict Litigation?
The purpose of multidistrict litigation is to keep cases with many plaintiffs from occupying the lower courts for an extensive amount of time. A thousand or more cases against a device manufacturer could take years to work through the lower courts. At the same time, each individual plaintiff would need to build their own case, including paying experts and taking on huge corporations. 
Multidistrict litigation prevents a backlog of cases and high individual expenses by lumping similar cases against the same defendant into one single case in a U.S. District Court. 
The outcome of a bellwether case does not apply to the other cases in the MDL, but it can greatly influence settlement offers and other potential outcomes. 
Call Us Today to Discuss Your Eligibility for a Paragard Lawsuit
If you endured additional surgery or unnecessary medical bills because of a broken Paragard IUD, you may be eligible to join the MDL-2974 or take other legal action to hold the device manufacturers accountable. The attorneys in our network are ready to help you get justice and compensation. 
Fill out our contact form today to schedule your free case evaluation.