Why Is Paragard Being Sued?
Medical Devices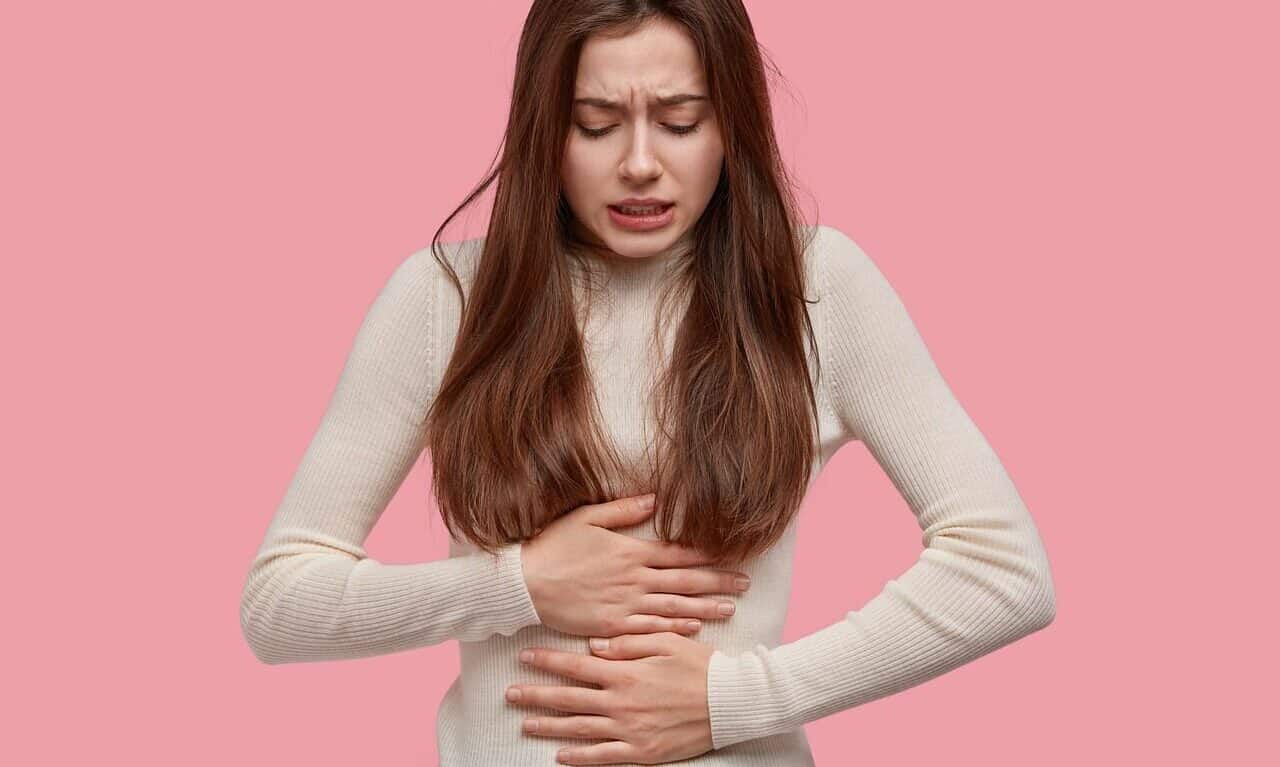 Paragard is being sued because women who relied on Paragard for safe, effective birth control have also been injured by it. When the intrauterine device (IUD) is removed, it can break easily, become lodged in place, and subject the wearer to additional and invasive surgery. If you used a Paragard IUD and the device's removal damaged your health, you could be eligible to join other plaintiffs in a mass tort lawsuit for financial compensation.
Our network's mass tort lawsuit attorneys are preparing a lawsuit to help injured plaintiffs hold Paragard's maker financially responsible for the injuries their product caused. As one of several plaintiffs, you could receive compensation for your medical bills, lost wages, and pain and suffering. The lawyer who represents you will handle the details of preparing and filing your case and negotiate a favorable financial settlement on your behalf.
Medical Evidence Suggests Paragard Can Be Dangerous
Many women trust their IUD to provide effective, dependable, and reversible birth control. One of an IUD's benefits is its ability to be removed at any time removal is requested. According to Mayo Clinic information, IUD removal should be a simple procedure that takes only a few minutes. However, not all women who chose a Paragard IUD had a simple removal procedure.
According to the Open Journal of Clinical and Medical Case Reports, a 2015 Paragard IUD study found the device was prone to breakage when being removed. Although the device has an expiration date of 10 years from the date of insertion, breakage is seen more often in users who have worn the device between six and 10 years. In some cases, breakage of the device was unavoidable.
When an IUD breaks or fractures during the removal process, the fragmented piece is left inside the woman's body. This can cause pain, infection, and uterine perforation. If the broken piece cannot be retrieved, the patient may be required to undergo surgery to ensure the device is completely removed. More complicated removals have led some women to require hysterectomies, which remove the possibility of future pregnancies.
Paragard Can Cause Unexpected Perforation and Injury
The Paragard IUD is a small, T-shaped copper device that provides contraceptive protection against an unexpected pregnancy for up to 10 years. Women can opt to have the device removed at any point before the device's anticipated expiration date.
Many women choose to remove the device when they are ready to start a family. Others opt for removal because of incompatibility. When IUD removal goes smoothly, it is accompanied by mild discomfort that can be treated with over-the-counter pain control medication.
Injuries Include Infections, Painful Periods
Food and Drug Administration (FDA) research and the prescribing information that accompany Paragard cite the IUD's potential to cause unexpected perforation. If the device causes perforation, it can have a two-fold effect. It can reduce its contraceptive abilities and may require the wearer to have reparative surgery. Additional injuries that might occur include:
Painful periods and cramping
Painful sexual intercourse
Full or partial device expulsion
Potentially dangerous infection
When women suffer due to device perforation, they often experience pain and tenderness. Perforation can also lead to decreased device effectiveness. Patients might suffer from ectopic pregnancies that may also require surgical intervention. The Paragard device may also become embedded or lodged in place, making removal difficult or impossible without surgery. In addition, if the insertion circumstances are less than ideal, sepsis—a life-threatening infection—can occur.
Injuries Associated with a Paragard IUD
A benefit of the Paragard IUD is the ability to insert it once and have reliable birth control for up to 10 years. When insertion and removal of the device go as planned, it appears to offer the birth control protection it promises. In other cases, women have suffered adverse health conditions associated with its use.
According to Cleveland Clinic research, injuries and adverse reactions commonly reported with the use of a Paragard IUD device include:
Risk of uterine fibroids or tumors
Pelvic Inflammatory Disease (PID)
Greater risk of dangerous infection
Longer, more painful menstrual cycles
Development of certain types of cancer
If you notice any unusual symptoms after the insertion of your IUD, notify your health care provider right away. Your doctor can help you determine whether to continue using the IUD or opt for another form of birth control.
If your use of the Paragard device has a serious or long-term impact on your health, a lawyer can help you hold the IUD manufacturer responsible for any flaw or failure of its device.
Why Lawyers Are Talking About the Paragard IUD
When drug and medical device manufacturers like Teva Pharmaceuticals and CooperSurgical, the companies that make Paragard, make their products available to the public, they must legally disclose all potential side effects. When the companies do not make the public aware of the device's risks and side effects, prescribers and patients cannot make fully informed decisions.
This failure to disclose this information has led to the legal interest in the Paragard IUD device. Lawyers are preparing mass tort cases against Teva Pharmaceuticals and CooperSurgical because many women allege that they were not fully and properly warned about the possibility of the device breaking during removal.
Paragard's prescribing literature mentions the possibility of breakage during removal but not the frequency at which it occurs. It also provides health care providers with limited instructions for its removal. The women seeking compensation say the warnings were insufficient and inconsistent, and misrepresentative. If you were injured or forced to have additional surgical procedures after the first attempt to remove your Paragard IUD failed, you might be eligible to join other plaintiffs in a mass tort lawsuit.
Paragard IUD Injuries Lead to Lawsuits Across the U.S.
Paragard lawsuits do not allege consumers were not given any warning. Rather, they allege that the warnings given were inadequate and insufficient. FDA officials were made aware of issues with how Paragard was being advertised as far back as 2019. Their conclusion was that Teva Pharmaceuticals and CooperSurgical did not sufficiently warn patients or potential patients about the risks of developing pelvic inflammatory disease (PID) or other serious complications.
If you or someone you know was injured after using a Paragard IUD or if complications marred the IUD removal process, you could recover damages. The United States District Court — Northern District of Georgia is currently managing a mass tort lawsuit that alleges Paragard:
Tends to fracture or break while being removed
Cause injuries that require additional surgery to correct
Lead to ongoing pain, discomfort, and potential infertility
More than 500 plaintiffs have joined the multidistrict litigation (MDL) lawsuit seeking compensation from Teva Pharmaceuticals and CooperSurgical. One judge is overseeing these cases in Georgia, but people from all over the country can still join others in seeking compensation.
Plaintiffs Say Manufacturer Failed to Warn About Breakage
Like all IUDs and many medical devices, Paragard has many side effects that range from mild to moderate. Paragard lawsuits assert that the information pamphlets provided to health care professionals and patients who chose IUD as their preferred method of birth control do not provide sufficient warning about the possibility of the device's breakage.
During normal removal, forceps are used to gently pull the device out by its strings. Its arms would normally fold upward as the device is removed. Removal can be complicated and painful when breakage occurs.
IUD Breakage Can Lead to Big Medical Bills, Income Loss
An early Paragard lawsuit was filed by a woman who required invasive surgery to have the device removed. Her IUD broke during the original removal process, which should take minutes, and became embedded in her uterus. Like the ones that followed hers, this early complainant claims CooperSurgical and Teva Pharmaceuticals failed to properly warn consumers and prescribers about the risk of breakage.
Failure to provide appropriate warnings has led to the current lawsuits that seek compensation for ongoing medical expenses, loss of income, and physical and emotional pain and suffering. If you join the Paragard lawsuit, the lawyer who represents you will assess your damages, assign them a financial value, and negotiate on your behalf.
Paragard Side Effects
The side effects of an IUD or other medical device can range from mild to moderate to severe. Some side effects will lessen over time or as your body adjusts to the device. Others will impact your daily life and can lead to pain and additional complications. The milder side effects include:
Anemia
Seizures
Dizziness
Backache
Painful sex
Painful periods
Unusual spotting
Prolonged periods
Expulsion of device
Irritation or discharge
This list is not exhaustive, and you may experience symptoms that do not appear here. Discuss lingering or troubling side effects with your medical team promptly. They may be able to help ease side effects or recommend a different method of birth control. More serious side effects and complications of Paragard use include:
Endometritis
Septic infection
Ectopic pregnancy
Intrauterine pregnancy
Pelvic inflammatory disease
The IUD can also become lodged or embedded in your uterus. The typical pattern and flow of your period may also change after insertion. Report any of these serious complications to your health care provider immediately. A delay in reporting can mean a delay in diagnosis and treatment.
Who Manufactures the Paragard IUD?
Teva Pharmaceuticals developed the Paragard IUD and received FDA approval more than 30 years ago. The Cooper Companies, Inc. (CooperSurgical) agreed to purchase Teva in 2017 for $1.1 billion. At that time, Paragard sales had reached $168 million for the preceding year.
Several IUDs are available in the U.S., but Paragard is the only non-hormonal option, which many women find appealing. It relies solely on copper to prevent sperm from reaching and fertilizing an egg. It is a small, thin, T-shaped soft plastic wrapped in copper. It is physically indetectable with proper insertion and provides a worry-free, maintenance-free method of contraception.
The device is inserted into the uterus in a simple, non-surgical, in-office technique at a health care facility. It has proven 99% effective at preventing pregnancy and can remain in place for up to 10 years. Women can choose to remove Paragard at any time before its expiration date. When removal is flawed and leads to painful complications and additional surgery, women are holding Teva Pharmaceuticals and CooperSurgical financially liable.
Who Can Join the Paragard Lawsuit?
Any woman whose health was compromised using a Paragard device can join the existing lawsuit. Women are suing the manufacturer for the injuries they sustained from the use of the Paragard IUD. You can join them in seeking compensation if:
You were prescribed Paragard for birth control
The device broke during the removal process
Paragard became lodged or embedded
Complete removal required invasive surgery
In addition to having the device break during removal, women have reported suffering from organ perforation or having to undergo a complete hysterectomy. Some also report a dangerous infection called sepsis. If you join these injured parties in seeking compensation, you could collect the following recoverable damages:
Current and future medical care
Current and future lost wages
Ongoing pain and suffering
Mental and emotional trauma
Sometimes insurance companies and juries add punitive damages to settlements and jury verdicts. Punitive damages intend to punish a defendant whose actions are found to be intentional or egregious. If the lawyer who represents you believes your compensation request warrants punitive damages, he will inform you. He will also explain the amount of punitive damage that will be requested on your behalf.
How Do I Join the Paragard Lawsuit?
The company that makes Paragard is being sued because many women's health had experienced significant complications when the device broke as it was being removed. The Mass Tort attorneys in our network are preparing a mass tort lawsuit representing these women. When you are ready to join these plaintiffs in seeking compensation, call 1.844.448.6787 for a free consultation or fill out our contact form to get help with your Paragard case.