Zantac Lawsuit Payout
About Zantac Cancer Lawsuit
News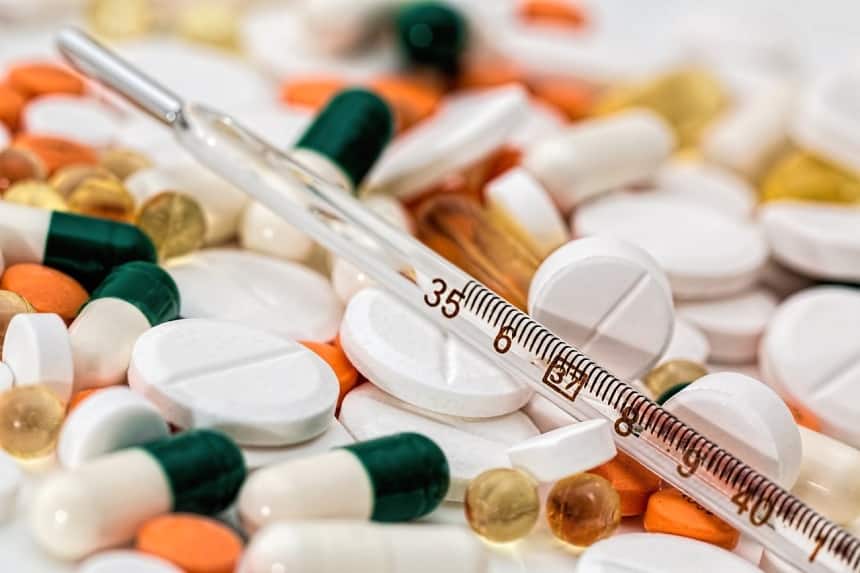 If you or someone you love was prescribed Zantac and later received a cancer diagnosis, you could join others seeking compensation from the drug's manufacturer. While Zantac is often used to treat the pain and discomfort of heartburn, ulcers, or acid reflux, recent studies have linked it to the probable carcinogen ranitidine. You can seek financial recovery for medical care, lost income, and pain and suffering. If applicable, you could also recover compensation for the loss of a loved one.
A Mass Tort Lawsuit attorney can help you participate in the ongoing mass tort case for those who developed cancer from taking the prescription drug. You could qualify for a Zantac lawsuit payout by proving a correlation between your consumption of the drug and a subsequent diagnosis of liver, stomach, pancreatic, or another type of cancer.
Financial Compensation for Zantac Cancer Lawsuits
In 2020, the U.S. Food and Drug Administration (FDA) officially announced that manufacturers were to remove all drugs containing ranitidine from stores, including prescription and over-the-counter versions. Zantac is one of the most popular of these drugs. This recall is due to dangerous and potentially life-threatening side effects and cancer cases studies have identified.
When you join a mass tort case for Zantac-related cancer sufferers, your legal team will request financial compensation on your behalf. You could be entitled to recover damages like:
Medical care
In-home assistance
Lost wages
Pain and suffering
Hospitalizations
Rehabilitation
If a loved one did not survive Zantac-related cancer, your Mass Tort lawyer can request wrongful death damages for your family. These damages may include funeral expenses, loss of companionship, and loss of your loved one's financial and household contributions.
What Are the Zantac Lawsuits About?
For years, Zantac has been prescribed to patients suffering from heartburn and acid reflux. However, its active ingredient, ranitidine, has been found to contain a contaminant- N-nitrosodimethylamine (NDMA), a potential human carcinogen. According to the FDA:
The levels of NDMA in ranitidine products seem to increase with time and product temperature.
Manufacturers were asked to withdraw ranitidine products from the marketplace.
Consumers taking over-the-counter Zantac should stop taking the medication and dispose of it appropriately.
Consumers taking prescription Zantac should discuss finding an alternative treatment with their doctor before stopping the medication.
When drugmakers bring their products to market, they are obligated to inform prescribers and consumers of all possible dangerous side effects. Because Zantac's maker failed to make this information readily available, you and others can pursue financial damages for the harm you suffered.
Why Are Zantac Lawsuits Being Filed?
The lawsuits being filed on behalf of injured Zantac consumers allege that the drug's manufacturer was aware of the damage caused by the ranitidine in their products. Because the company did not fully disclose these dangers, lawsuits are being filed to help patients recover their immediate and ongoing expenses and losses. This failure to disclose robbed doctors and patients of their right to make an informed health care decision.
Because Zantac lawsuits have become so numerous, they were recently consolidated into multidistrict litigation under MD 2924 Zantac (Ranitidine) Products Liability Litigation in the U.S. District Court Southern District of Florida. Mass tort cases like this allow hundreds of plaintiffs to seek damages from the same defendant while keeping their cases separate.
Who Can File a Zantac Lawsuit?
You can file a Zantac lawsuit if you can prove you consumed Zantac and your health was compromised as a result. A study published in the medical journal Cancers found a direct correlation between ranitidine and some forms of cancer.
You can file a lawsuit if you or your loved one was subsequently diagnosed with one of the following forms of cancer after consuming a ranitidine product:
Anal
Liver
Colon
Mouth
Stomach
Pancreas
Esophageal
According to Business Wire, any consumer who took Zantac can join an MDL or class action lawsuit and seek compensation for their injuries. In addition, certain surviving family members can file a compensation case after a loved one succumbed to their ranitidine-related cancer. These typically include a spouse, child, or parent. However, other family members might also qualify to file a wrongful death case under specific circumstances.
A law firm handling these cases will review your medical records and assess your eligibility to file a Zantac lawsuit during a free consultation. Once you hire a lawyer, they will explain the details of your case, the possible outcomes, and the settlement process and details.
When Will the Zantac Lawsuit Be Settled? What Is the Payout?
No one can predict a definitive date for when a settlement will be reached and a payout will be made in the Zantac MDL. Mass tort lawsuits can take years to reach the settlement phase. Your legal team will explain the potential timeline and make sure you are updated at each stage of your case.
When a large number of injured parties (plaintiffs) seek compensation against a single drug manufacturer (defendant), the courts often combine their individual cases into one large case, known as a mass tort lawsuit. Plaintiffs injured by the use of a drug like Zantac can expect their cases to resolve in their favor in one of three ways:
Global (matrix) settlements
Inventory settlements
A jury verdict
There can be strength in fighting as a collective group to take on a large corporation, such as a drug manufacturer. The lawyer who handles your case will explain the additional benefits of joining a mass tort case. Your lawyer will also explain the difference between the two types of settlements you might receive.
Global (Matrix) Settlements
A global matrix settlement is one in which a single settlement is offered to cover all outstanding cases. However, each eligible plaintiff will not automatically receive the exact same dollar amount in compensation.
Instead, each plaintiff's case will fall into a certain category based on a predefined matrix, determining the amount of compensation they receive. Each plaintiff will still have the opportunity to accept or reject the proposed global matrix settlement amount. If they reject it, the case can go to trial and await a jury verdict.
Inventory Settlements
If your Zantac lawsuit is resolved with an inventory settlement, you and your fellow plaintiffs will have your damages individually assessed and valued. Then, the lawyer representing the mass tort group will calculate each plaintiff's minimum request to reach the aggregate value of the overall case.
If the final payout is larger than the case's aggregate, each plaintiff receives their individual compensation, and the remainder is evenly divided amongst them.
Potential Zantac Lawsuit Payout: What Can Victims Expect?
When you join a mass tort Zantac case, you can expect your Mass Tort lawyer to handle every aspect of the filing process for you, including communication and court appearances. They should also provide you with important details and timely updates on your case's progress, the potential payout amount, and the timeline for filing.
What Compensation Is Recoverable in Zantac Lawsuits?
Patients whose health was damaged by the ranitidine in Zantac can endure serious medical setbacks, require prolonged medical care and recovery time, and may be unable to work for extended periods. The related recoverable damages you can request as part of a mass tort case include:
Current and ongoing medical bills
Current and ongoing lost earnings
Ongoing physical pain and suffering
Ongoing mental and emotional trauma
Wrongful death damages
Your lawyer will carefully detail and assess your financial damages. Depending on whether you participate in a mass tort versus class action case, you could be eligible to seek your specific damages or receive an even distribution of a class action payout, respectively.
What Is the Statute of Limitations Deadline for Zantac Claims?
The statute of limitations defines how much time you have to file a personal injury or wrongful death lawsuit against a drugmaker in your state. All product liability cases are subject to filing deadlines, which vary from state to state. While there are exceptions,  one of the following statutes of limitations will likely apply to your case:
The statute of limitations is not cut and dry because many factors can change the filing deadline. The best way to understand the relevant deadline for your lawsuit is to review the case with a lawyer. You should consider hiring a lawyer as soon as you become aware of Zantac's negative impact on you or on someone you love.
Should You File a Zantac Lawsuit?
If you took Zantac and received a cancer diagnosis or someone you love took it and succumbed to a resulting cancer, you have a right to seek damages through a Zantac lawsuit. By joining others in the fight for compensation, you can demand that drugmakers are held accountable for the harm their defective products cause. A lawsuit will allow you to:
Hold the drug's maker responsible for their negligence
Collect the compensation their negligence entitles you to
Afford the medical care you need to restore your health
Recover from the financial impact of the loss of your loved one
The financial consequences of a cancer diagnosis and other adverse effects of taking Zantac should not fall onto your shoulders. By filing a lawsuit, you place the financial responsibility where it belongs-with Zantac's manufacturer.
Contact Us for Help on Your Zantac Cancer Lawsuit
If you or someone you love was diagnosed with cancer after taking Zantac or a similar ranitidine-based product, you could be eligible to join a mass tort case against the drug's manufacturer. You are not alone in your diagnosis, and you do not have to navigate the legal system alone, either.
Find out how you can get the help you need to fight for the compensation as part of a Zantac lawsuit payout by completing our contact form or calling 1.844.448.6787 for a no-cost, no-obligation consultation.