Baby Food Toxins Lawsuits: Class Action Against Walmart Moves Forward
Product Liability Injuries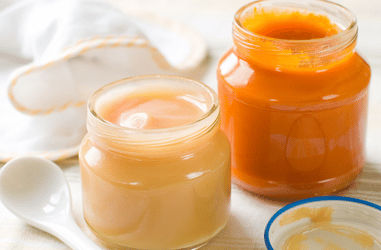 A federal judge in the U.S. District of Northern California allowed a class action lawsuit claiming damages for tainted baby food to proceed. Walmart, the defendant, had sought a motion to dismiss the case, which the judged denied. Shipra Kochar, the lead plaintiff in the class action, is seeking economic damages after paying a premium for Parent's Choice baby food, an alleged health product that was found to be contaminated. 
A congressional report released in September 2021 identified several baby food brands and retailers that sold products tainted with heavy metals, including Walmart, Gerber, and others. Since that time, consumers have begun filing lawsuits against these brands, seeking compensation for misleading advertising and other damages.  
Congressional Report Launches a Tide of Baby Food Lawsuits
The Subcommittee on Economic and Consumer Policy from the U.S. House of Representatives investigated reports of toxic heavy metal contamination in baby foods. 
The report identified seven major baby food manufacturers that were suspected of producing products with alarming levels of heavy metals, including arsenic, lead, cadmium, and mercury. These included:
Nurture (Happy Family Organics)
Beech-Nut
Hain (Earth's Best Organic)
Gerber
Campbell (Plum Organics)
Walmart
Sprout Foods 
While several manufacturers responded to the committee's requests for internal documents in compliance with the report, Walmart did not cooperate with the investigation. The House committee noted that Walmart's unwillingness to participate could signal an even more serious level of product contamination than was initially suspected. 
Reports Find Concerning Levels of Heavy Metals in Baby Foods
The House report, titled "New Disclosures Show Dangerous Levels of Toxic Heavy Metals in Even More Baby Foods," made the following conclusions from a review of manufacturers' internal documentation and other materials: 
In 2018, Walmart increased its maximum inorganic arsenic limit for baby foods, increasing its previous maximum limit from 23 ppb to 100 ppb
Some baby food manufacturers had more than 40 times the comparable safety limit for arsenic content in bottled water as the FDA recommends. Plum's products were found to contain as much as 470 ppb arsenic, compared to the FDA's 10 ppb (parts per billion) safety standard for bottled water. 
Manufacturers have insufficient and flawed heavy metal testing practices. Often, companies fail to test the end product that consumers purchase and only test the core ingredients. 
Research shows that heavy metal exposure, especially lead exposure, can harm children's development. (JAMA)
The Case Against Walmart Proceeds
Even though Walmart was uncooperative with the landmark Congressional report, parents who bought Walmart's Parent's Choice brand of baby foods have begun filing lawsuits. 
Shipra Kochar, the lead plaintiff in the class action case in the Northern District of California, is suing Walmart for knowingly selling contaminated products—and marketing them under the health-oriented brand Parent's Choice. Because of its misleading claims, Kochar unknowingly purchased what she presumed to be safe food throughout 2020. 
Other lawsuits across the country are now pending against the retailer for similar claims. 
You Can Get Legal Help if a Baby Food Product Harmed Your Family
If your child and your family were harmed by a tainted baby food product, you could seek damages through a lawsuit. Injury and mass tort lawyers often provide free case reviews. You can fill out our contact form online to get legal help today.