What Should I Expect from My Zantac Lawsuit?
Zantac Cancer Lawsuit
Product Liability Injuries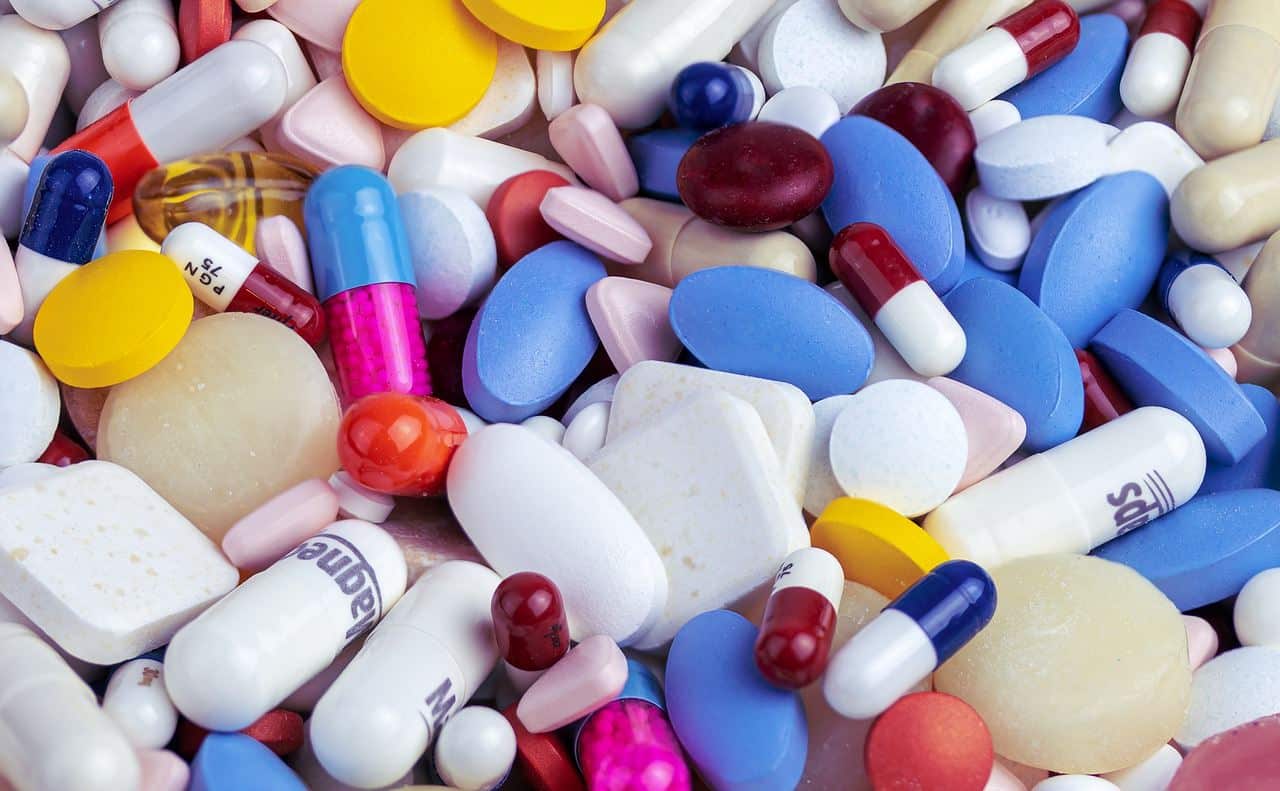 If you have never navigated the claims or litigation process before, your Zantac lawsuit process may consist of the filing stage, the discovery process, pre-trial motions, and a court trial.
Throughout the litigation process, you can work with a personal injury lawyer who will advocate for your legal interests and petition for your right to receive compensation after developing cancer or another illness from Zantac use. Your lawyer will identify which party or parties may be held accountable for their negligence based on strict liability laws, then provide counsel on the legal process to pursue compensation.
The Zantac Lawsuit Process
Although everyone's case is different, your Zantac case will typically include the following:
The filing stage: This involves filing a civil complaint to initiate the personal injury claims process. In this complaint, you can list which liable party or parties caused your injuries and sue them for negligence. Each defendant must respond to this complaint. If multiple complaints are against the same party, those cases may become grouped in multidistrict litigation (MDL).
The discovery process: The plaintiff and defendant exchange information so that each party can prepare their case. If you decide to hire a personal injury lawyer to represent you, they can conduct a separate investigation to gather more information and build your case for you.
Pre-trial motions: This stage involves filing pre-trial motions to schedule hearings and petition for your case rights, such as your right to present key evidence or have certain arguments against you dismissed. During this stage, there may be opportunity to negotiate an out-of-court settlement to avoid going to trial.
Court trial: The plaintiff and defendant each present their case arguments to a judge and jury, who will then determine whether the defendant holds liability for damages and owes the plaintiff compensation.
How Much Will It Cost to File a Zantac Cancer Lawsuit?
Most people begin the legal process by filing a Letter of Intent to Sue to the defendant, which they can do without paying court fees. This may initiate a negotiation process outside of court, as this document generally lists the plaintiff's damages and a settlement demand. If you cannot negotiate a settlement, your lawyer may advise you to start taking steps to file your Zantac lawsuit with your state's civil court.
Court fees for filing a civil action vary by state. Your Mass Tort Lawsuit lawyer will confirm these expenses and may include them in your demand for compensation as part of your financial damages.
Many Personal Injury Lawyers Work for a Contingency Fee
Beyond legal fees, many people are concerned about the cost of retaining a lawyer for their Zantac case. Many personal injury law firms understand that their clients are pursuing compensation because of the financial setbacks they've suffered from their injuries, so they abide by a contingency fee agreement.
Contingency fees allow plaintiffs to hire personal injury attorneys to prepare their cases and represent them, even if they do not have the current means to do so. This is because the attorney agrees to represent them on the basis that they will take a percentage of the client's compensation as payment for their services. On this basis, they may also agree to:
Postpone charging attorney's fees until they've won your case and after you've received compensation
Waive their attorney's fees if they do not win your case
Agree to a percentage fee instead of charging by the hour, meaning they will serve your case as needed
This option works for many people because law firms have an incentive to win their clients' cases as efficiently as possible.
Will I Have to Go to Court if I File a Ranitidine Lawsuit?
The decision to go to court for a ranitidine lawsuit is entirely up to you. If the pharmaceutical company gives you a settlement offer you are satisfied with early on in your case, you can accept the deal and avoid going to trial. However, in many cases, these settlement offers do not factor your total amount of damages, such as future expenses you might have.
Currently, California's first ranitidine/Zantac trial is set for October 2022. Other cases, including MDLs, are awaiting hearing dates, with one MDL in Florida scheduled for 2023.
How Long Do I Have to Negotiate a Potential Settlement Deal?
If you decide to go to court to pursue fair compensation, you may still have time to negotiate with the defendant to reach a settlement deal, depending on how far out your trial date is. Even if you do get a scheduled hearing date, you can always settle out of court if you reach an agreement.
How Long Do I Have to File a Zantac Cancer Lawsuit?
How long you have to file your Zantac cancer lawsuit will depend on your state's statute of limitations for product liability cases, which generally falls under personal injury law. Identifying your case's statutory deadline is crucial because if you miss the deadline, you may be barred from filing a lawsuit in your state's civil court.
Statutory deadlines can vary in length by state. For example, Louisiana sets a one-year filing period for most personal injury cases, while Florida gives plaintiffs up to four years to file their cases. Some states may allow plaintiffs to start their filing period from the date they discovered their illness diagnosis, which may give people more time to file their cases.
In the event that a loved one passed away because of their injuries, the statute of limitations for wrongful may not be the same as the injury statute of limitations.
Am I Joining a Class Action if I File a Zantac Lawsuit?
There is an open product liability MDL involving 2,054 Zantac (ranitidine) lawsuit cases, with 2,014 in pending statuses, according to the United States Judicial Panel on Multidistrict Litigation. However, an MDL is not a class action, although they are similar.
What Is the Difference Between a Class Action and an MDL?
A class action is a single lawsuit multiple people file who share the same experience against a defendant. These cases are generally filed to the federal court by a proposed class made up of plaintiffs who were injured in similar circumstances.
Multidistrict litigation (MDL), however, is a group of individual lawsuits against the same defendant. Each case may have unique factors, meaning plaintiffs do not have to share similar experiences to pursue action against the same defendant. The purpose of the MDL is to consolidate these cases to accelerate the pre-trial process. One judge reviews cases in the MDL before sending each case back to the state courts they were filed in.
What Will My Lawyer Need from Me to a File a Zantac Claim?
If you want to file a Zantac claim about your illness, you will need to provide evidence to support your focal claim: that you suffered an injury or illness after using Zantac due to the pharmaceutical company's negligence. Examples of evidence you may submit to your lawyer include:
Medical records: You should request copies of your medical records to submit to the court for review. Medical records show a paper trail for when you discovered your health condition, what your physician determined was the cause of injury, and even how long you've been reporting your symptoms.
Drug receipts: If possible, you should collect any receipts that show you bought Zantac or another ranitidine drug. If you purchased the drug through a prescription order, your medical records may show transaction dates based on refill requests from the pharmacy. If you purchased Zantac over the counter, you may use store receipts if you have them.
Documentation of your symptoms: If you have any photos or videos that show how your Zantac use affected your health, you may use these records as evidence. Alternatively, if you made a symptom journal to keep track of side effects that you experienced, this may be used as anecdotal evidence.
Medical expert testimony: If possible, your lawyer may also reach out to your physician or another medical professional who can testify about your cancer or another illness diagnosis. This testimony is often crucial in product liability cases involving pharmaceutical drugs.
Insurance information: Your lawyer may need to communicate with insurance representatives, such as to confirm claims you've filed concerning Zantac or related symptoms. As such, your lawyer's legal team may request a copy of your insurance card so that it can consult with your insurer about your case.
Do I Need a Lawyer to File a Ranitidine Claim?
Plaintiffs do not have to hire a personal injury lawyer to file a ranitidine claim. However, if you are new to the claims or litigation process, representing yourself can put you in a vulnerable position. You might not be familiar with your state's product liability and personal injury laws, rights you and the defendant have, and legal protocols you must follow to have your case heard.
Rather than overwhelming yourself with the amount of information you need to know to bring your case forward, you can work with a Mass Tort lawyer who already has this knowledge. They can counsel you so that you understand the stakes involved in your case and the gravity of each decision you make. Part of the attorney-client agreement is to provide transparent legal advice, so you should always feel comfortable asking questions when you need guidance.
What Can a Lawyer Do for My Zantac Case?
You can expect your lawyer to provide the following services when preparing your case:
Administrative services: Your lawyer can review and fill out legal documentation, send notices about your intention to sue to appropriate parties, submit your lawsuit to your state's civil court, and file legal motions to schedule court hearings for your case. Their legal team may update you as your case progresses and provide copies of documentation if requested.
Communication services: A lawyer can serve as your representative outside of the court floor, meaning they can contact other parties on your behalf to collect information, make statements, or respond to messages. This can include speaking with insurance companies, the opposing legal team, court officials, and even private investigators or journalists.
Investigation services: Many victims who discover their cancer diagnosis might be related to Zantac use aren't always prepared to prove those claims. Your lawyer can help investigate your situation to see if there is evidence that exists that can prove you bought Zantac and developed an illness after long-term use. For example, they may review bank statements, prescription drug invoices, or your medical records to obtain this information.
Legal representation: Your attorney will represent you at each stage of the claims and litigation process, whether you have an opportunity to negotiate a settlement deal with the defendant outside of court or must battle it out in trial. You are welcome to refer to your lawyer when you want guidance on your case. Their duty is to represent you fairly based on your concerns and objectives.
What Kind of Compensation Can I Get in a Zantac Claim or Lawsuit?
The kind of compensation you could potentially get in a Zantac claim or lawsuit will depend on the specific financial, physical, and emotional damages you suffered.
Your Mass Tort Lawsuit lawyer will go over which damages you qualify to pursue after listening to your case, then assign a monetary value to each damage to calculate a total settlement figure. This figure will serve as your financial goal when demanding compensation, though how much you actually receive may differ.
What Kind of Damages Can You Recover in a Zantac Claim or Lawsuit?
Because Zantac cases fall under personal injury law, you may be able to pursue compensation for the following types of damages:
Current and future costs for medical treatment
Current and future loss of income, including benefits
Current and future pain and suffering and inconvenience
Emotional distress, which includes depression, anxiety, and difficulty sleeping (insomnia)
Reduced quality of life if your illness developed into a permanent disability
Domestic care services costs, such as childcare, lawn care, and home care costs
Your state may allow other types of damages to qualify for compensation. Additionally, some states place caps on how much compensation you may pursue for a specific type of damage. For example, some states may limit plaintiffs to a certain amount per week for lost wages.
Other states might have a general cap on non-economic damages since these losses are subjective and do not initially have a financial value.
Contact Us for Help on Your Zantac Cancer Lawsuit
If you or someone you love developed cancer or another illness after consuming Zantac medicine, you may have grounds to file a lawsuit against the pharmaceutical company. We can direct you to one of our attorneys in our network based on the state you are in so that you can start your legal journey.
To get started, feel free to fill out our contact form so that one of our representatives can reach out to discuss your case with you. Alternatively, you can also call 1.844.448.6787 and get a free consultation today. You can learn more about what to expect from your Zantac lawsuit during this consultation.