How a Settlement Is Distributed in Mass Tort Cases
Mass Torts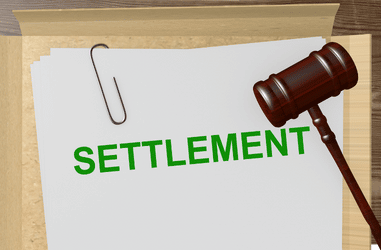 Mass tort lawsuits usually have many plaintiffs involved. Because of this, a lot of people wonder how a settlement is distributed in mass tort cases. Unlike class action lawsuits, plaintiffs in mass tort cases receive their own individual settlements based on the damages they incurred individually.
The Difference Between Mass Tort and Class Action Settlement Distributions

In both mass tort and class action lawsuits, the plaintiffs group together to go after one defendant. Usually, the plaintiffs have sustained similar injuries because of the same product.
One of the main differences between class action lawsuits and mass tort lawsuits is how the settlements are distributed. In mass tort lawsuits, each plaintiff receives their own settlement. The settlement can reflect their damages and the experiences they endured because of their injuries.
Class action lawsuit plaintiffs sometimes don't get the fair advantage of having their settlement match the experiences or damages they endured. For example, one or several plaintiffs could speak on behalf of the entire group in a class action lawsuit. If the plaintiffs are successful, they evenly split the compensation they recover among the group.
Determining Settlement Amounts in Mass Tort Cases
Since mass tort cases allow individuals to fight their cases independently, plaintiffs can attempt to recover compensation for their unique losses. A mass torts attorney can help the plaintiffs identify each dollar of compensation they lost because of their injuries and pursue a recovery for them on their behalf. Attorneys can even help their clients recover compensation for non-monetary losses, such as pain and suffering and emotional distress.
The goal of a mass tort case is to recover the maximum compensation for the losses the plaintiff incurred. Attorneys can do this task by evaluating the recoverable damages. Examples of damages an injury victim could recover include:
Medical costs: The costs associated with any type of medical treatment the plaintiff received to help their injuries heal. Medical treatment could include but is not limited to emergency room care, ambulance transportation, visits with the doctor, surgeries, hospital stays, or medications to manage pain.
Future medical costs: Any costs associated with anticipated medical care if the plaintiff will require treatments from medical professionals after the case has been settled.
Rehabilitative therapies: Depending on the injuries the plaintiff endured, they could require rehabilitative therapies, such as physical or occupational therapy, to improve their strength and mobility.
Lost earnings: When someone sustains an injury or has to go through significant medical procedures, they could miss work. Through the mass tort case, the plaintiff could recover compensation for any income they lost due to missing work while recuperating or for medical procedures.
Diminished earning capacity: Commonly, people who sustain severe injuries cannot return to the same job they did before, especially if their job requires manual labor. Through a claim or lawsuit, plaintiffs could recover compensation because their earning capacity diminished.
Pain and suffering: Injury victims could receive compensation for the physical pain they had to endure because of their injuries. Pain and suffering damages could include pain, anguish, inconvenience, and discomfort.
Emotional distress: Emotional distress damages could be recoverable if someone experienced anxiety, fear, or in severe cases, depression because of their injuries.
Wrongful death damages: If a family lost a loved one because of the other party's carelessness, they could recover compensation for final medical care costs, funeral and burial expenses, loss of financial support, and loss of companionship or consortium.
Proving Negligence to Recover Damages
For the plaintiff to recover compensation, they must prove the liable party acted negligently. Attorneys can build a solid case proving the other party's negligence caused their client's injuries. In doing, they must establish that these four components are present in their case:
Duty of care: The other party was to ensure the consumers' safety and well-being.
Breach of duty: The other party neglected to fulfill this duty of care.
Causation: This negligence led to an illness or injury.
Damages: The consumer accumulated non-monetary and monetary damages.
An attorney can compile various pieces of evidence to satisfy these elements. They may include recall announcements, the product in question, and medical documentation.
How Long Will it Take for a Settlement Distribution in a Mass Torts Case?

There is no set or typical timeline for how long it could take to recover compensation in a mass torts case. If the case settles outside of court, it is very likely the plaintiff could recover compensation faster than if the case goes to court. In a mass tort case, cases usually are consolidated into multidistrict litigation, which can make legal proceedings take longer.
The Judicial Panel on Multidistrict Litigation determines if a case will be consolidated. If so, this could extend the timeline of recovering compensation further. This is because the courts will conduct bellwether trials to give other plaintiffs an idea of how their proceedings could go.
However, if the bellwether trials go negatively for the defendant, they could have more motivation to reach settlements with plaintiffs. An attorney can provide you with a more accurate depiction of how long it could take for you to recover compensation through a mass tort case.
A Mass Torts Attorney Can Provide More Information About Settlement Distribution in Mass Tort Cases
If you're curious about how a settlement is distributed in mass tort cases, contact a mass torts lawyer. They can provide information about these cases and give you more specific answers to your individual case.
Fill out the contact form for a free consultation with an attorney in our network. During the consultation, you can find out if you have a potential case and the steps moving forward. By the end of the consultation, you can have your questions answered and know your options. There is no obligation or cost to have a consultation.