How are Mass Tort Lawsuits Determined for Drugs
Mass Torts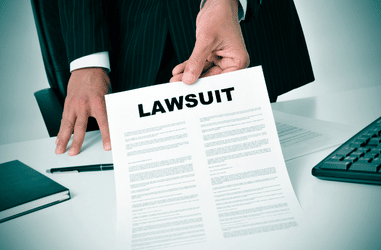 When multiple people have similar complaints against one party, they could create a mass tort against a particular entity. Imagine that a drug caused the people who took it to develop cancer. In that instance, plaintiffs can sue the drug manufacturer, designer, or retailer.
The companies that produce, design, and distribute drugs have billions of dollars at their disposal. This can make it difficult for one person to file a successful lawsuit and recover damages. This is where product liability mass torts come in. With these legal actions, plaintiffs can pool their resources and recover damages.
What Is a Mass Tort Lawsuit?

To fully understand how mass tort lawsuits are determined for drugs, it's important to know what a mass tort is in the first place. As noted, mass torts happen when multiple injured people come together to sue one party, generally a large corporation or entity.
Most mass tort lawsuits get moved to multidistrict litigation (MDL). Multidistrict litigation reduces the burden on federal district courts by consolidating and transferring similar cases against the same defendant to one court. This helps plaintiffs and the courts save resources and time.
Are Mass Tort Lawsuits the Same as Class Action Lawsuits?
Long story short: no. These two types of lawsuits are the same in that they both have a group of people suing the same defendant. Yet, here are the two big differences:
If a judge awards compensation in a class action lawsuit, the compensation is divided amongst the "class."
If a judge awards compensation in a mass tort, each plaintiff gets compensation that reflects the extent of their damages.
Mass tort lawsuits are typically more beneficial for plaintiffs who have sustained severe injuries. This is because they don't have to share the proceeds.
Examples of Landmark Mass Tort Cases
Here are some examples of famous mass tort cases:
The case against Roundup. Roundup toted itself as an effective weed killer safe for use. However, the chemicals in the pesticide can cause cancer. Some claimants have formed mass torts against the maker (Monsanto), while others have filed individual lawsuits.
The Flint, Michigan, water contamination case. In 2014, the City of Flint changed the area's drinking water from the Detroit Water and Sewage Department system to the Flint River, which was contaminated with lead. A recent ruling awarded more than $600 million to the injured parties.
The case against Zantac. For decades, Zantac was one of the most popular heartburn medications on the market. Yet, the manufacturer knew that it could cause life-altering conditions but failed to disclose their information to the public. There are now many mass torts and class action lawsuits that hope to hold the manufacturer accountable for its actions.
How Do I Know if I Have a Dangerous Drug Mass Tort Case?
You may have a dangerous drug case if:
You took a drug as prescribed and suffered health complications, such as cancer.
Your loved one (such as your child) suffered a health complication after taking a dangerous drug.
Your loved one passed away after taking a dangerous or defective drug.
The strength of your case depends on the available evidence and the harm you suffered.
When you connect with an injury lawyer, they can determine whether your case is best suited for a mass tort or another type of legal action. If they determine that a mass tort could yield compensation, they will look for an already-existing case based on your allegations. If a mass tort doesn't exist yet, they may look for other claimants who share your struggles.
Damages Plaintiffs Could Recover in a Mass Tort Defective Drug Lawsuit

Plaintiffs can seek compensation for the damages they sustained after taking a dangerous or defective drug. Dangerous or defective drugs can cause extensive injuries, such as cancer or heart attacks. Both conditions can impact the quality of someone's life forever.
Taking legal action against the drug manufacturer can help victims recover their losses. It can also bring awareness to a larger issue, sometimes compelling the manufacturer to recall or redesign the product in question.
Compensable Losses in a Mass Tort for Dangerous Drugs
Plaintiffs in a mass tort case can seek:
Medical bills
Lost income
Loss of enjoyment of life
Pain and suffering
Mental turmoil or emotional anguish
Joining forces with other plaintiffs through a mass tort defective drug lawsuit could help you recover compensation for these and other losses.
Surviving Family Members Could Recover Compensation on Their Loved One's Behalf
When someone passes away because of a defective drug, the surviving family members can hold the drug manufacturers accountable. They can file a claim or lawsuit to recover compensation for the following damages:
Loss of consortium: Some states allow claimants to seek loss of consortium, which accounts for the hardship of losing a spouse.
Final healthcare costs: Your loved one may have required medical care before their passing, such as palliative care or surgery.
Funeral expenses: Surviving family members could recover compensation for the cost of laying their loved one to rest. This could include funeral, burial, and memorial expenses.
Attorneys can help surviving family members determine if they can recover compensation on their loved one's behalf. If so, they can help navigate the legal waters to ensure they file their claim or lawsuit correctly.
Contact a Mass Torts Attorney if You've Sustained a Dangerous Drug Injury
Are you interested in forming or joining a mass tort after suffering harm from a defective drug? If so, you have legal options. Contact our mass torts attorney from our network can evaluate your case and guide you through the claims process.
They can gather evidence, file your case, and negotiate for what you need. Each of our attorneys has experience with litigation, meaning you never have to worry about being unprepared in court. To begin a free case review, dial 1.844.44TORTS. During this conversation, you can get the answers to some of your most pressing questions, including how mass tort lawsuits are determined for drugs.